Record keeping is as old as man himself. Ancient Rome kept lots of public writings that included all laws, age of citizens, marriages, wills, legal trials as well as government decrees. In the middle ages, public records had evolved to include census records, birth and death records and international treaties. The information might have lacked today's convenience and accessibility, but this is how they were able to stay organized.
Today, public information is easy to record, track down and store. You just need to know where to find what. Public records have enabled us to view sensitive information, such as court documents, that in the past required a Freedom of Information Act (FOIA) request. Thanks to the internet and you can look up public records online conveniently and most of the time free.
This guide will assist you in better understanding what public information is and how to access and search by state or county level free public records.
What Are Public Records?
Any information or document that is made by a government agency or officer that is required by law to be kept and maintained is a public record. It can also be defined as any record that is filed with a government agency or office. Most public records are available to anyone that requests them. However, some have eligibility requirements or are confidential and require a Freedom of Information Act (FOIA) request to access.
Public records describe a variety of documents and information that is not confidential. It constitutes an official reporting of facts accessible to any member of the community. Over the course of one's lifetime, one acquires a variety of different records that are public. However, access to the information is not as easy as the name may imply.
The government has a variety of rules placed upon gaining access to public records.
–    The types of information that can be made public.
–    Where to store information.
–    How to distribute information in a public record.
Different states have varying laws about how you can access public information with the most common types of public records being:
Birth and death records
Marriage and divorce records
Arrest and criminal records
Bankruptcies and liens
Known sex offenders in the state. This is a requirement that every state should provide a public record of.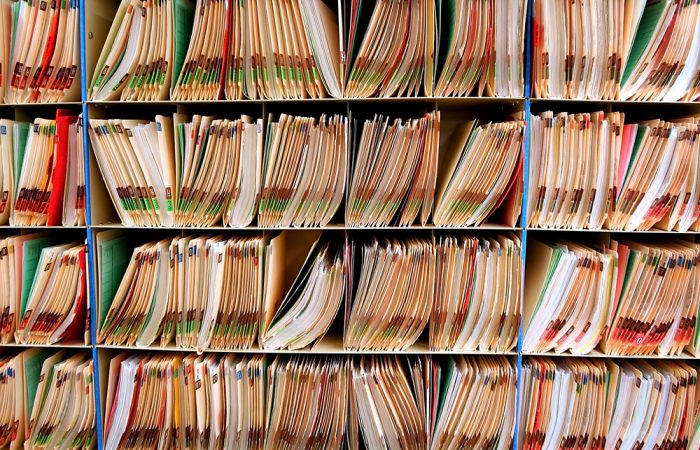 Categories of Public Record
There are two main categories of public records
Business and Government Public Records
A business and government public record keeps track of information companies, corporations and government agencies record themselves. The information is often statistical in nature and includes:
Revenue.
The number of employees
Business names
Collection items
Business credit score
Payment history
Business ownership
Types of business and government records
Business and government public records are often broken down into annual, half year and quarterly reports. The reports are not limited to
Legislation minutes
Census records
Government spending reports
Consumer protection information
Uniform Commercial Code (UCC) filings
Real estate appraisals
Liens, judgments, or bankruptcy filings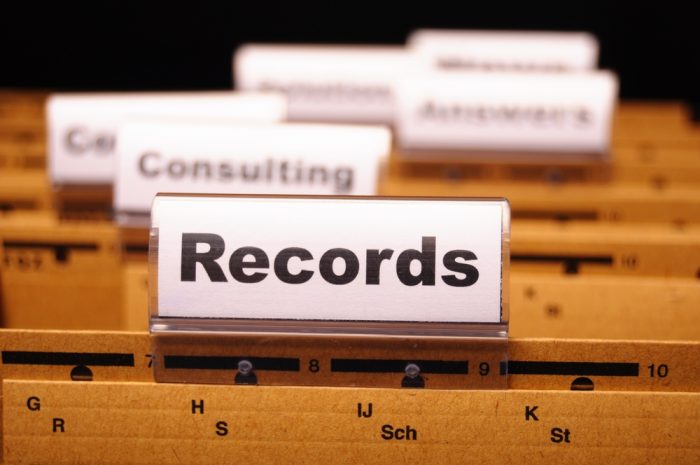 Personal Public Records
The personal public records keep track of individuals and include personal identifying information that is often created by government agencies. This paper trail outlines a person's life and includes the following information:
Name
Address
Birthdate and age
Names of family members
Political party affiliation
Past arrests
Businesses and websites owned
It's worth noting that this is not the full list of information available on public records.
Types of Personal Public Records
There are many different types of public records. In the case of individual public records, they typically revolve around major life milestones and include:
Birth Certificates
As is evident, all of the major life events are part of public records. The first record to be entered for any individual is the birth record. A newborn child's birth record is created by the hospital or professional who delivered the child. This documentation is mandatory by law and has various benefits to both the holder and the state.
Benefits include
A birth certificate is required for school enrollment, driver's license, social services, Social Security, Medicaid, travel passport and more. In addition, it serves as proof of identity and relationship to parents. It is also vital for child support services, inheritance, and benefits eligibility.
Birth records also include information such as the parent's education and socio-demography data. This information is not released to the public. The statistical information which includes prenatal history is also used by health officials to identify and tackle regional health issues and health trends.
Birth records also help the government to allocate funding for public health, education, social services and more. A state may also use birth certificates to plan for future populations and to track legal residents.
Death Certificates
A death certificate is an official document assigned by a coroner and issued by the government declaring the cause of death, location and time of death as well as other information on the deceased. This document is vital in keeping track of people and ensuring the accuracy of statistical census data. A death certificate also serves a legal purpose as proof of death.
Benefits include:
There are several benefits to having proper death records. It often serves as proof for legal purposes such as funeral arrangement purposes, accessing pension benefits, getting re-married in the case of widows and widowers, claiming life insurance, settling estates and more.
Government officials may need a death certificate to review the cause of death during investigations of foul-play. While Public health officials use death notifications to compile mortality data on various indicators such as leading causes of death and illness.
A death certificate is the main source for state and national mortality statistics.  It is needed for a variety of health-related research and security efforts.  It is used to determine leading causes of death, medical conditions that will receive research funding, to set public health goals and policies, and to measure health status at local, state, national, and international levels.  This data is valuable as a research and planning tool.
Before issuing a certified death certificate, authorities require a signature from a physician or coroner to validate the cause of death. On signing the death certificate, one is also issued with a burial/ cremation permit also known as a certificate of disposition of remains. In some states, the form is combined with a transportation permit to allow the movement of a body.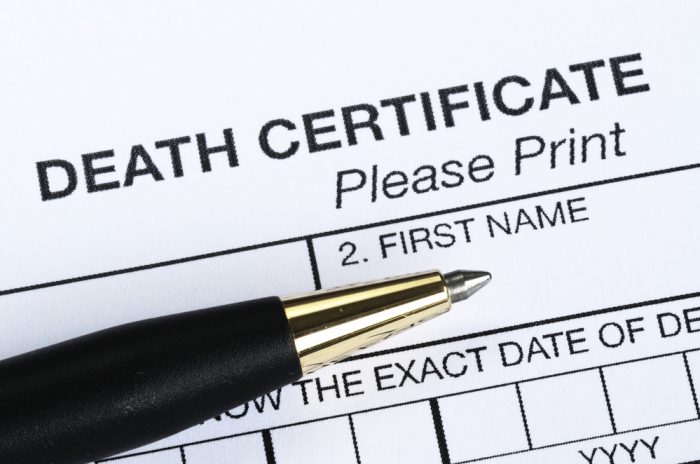 Marriage Certificates
A marriage certificate is an official statement that two people are married and in most states, a marriage certificate is issued by a government official after the civil registration of the marriage. A marriage certificate contains the name, residence, state/county of birth of the couple, age, parents' names and state and country of birth. While the wedding ceremony and celebration are the most memorable parts, the most important part is the signing of the marriage license.
Worth noting is the difference between a marriage license and a marriage certificate. A marriage license is what you get first to authorize you to get married. In some states, it expires after 90 days, in some sooner. After your wedding ceremony and signing your marriage license, the wedding official delivers the license to the county. After which you receive your wedding certificate which proves you are married.
Benefits of a marriage certificate:
Marriage benefits society because it is linked to stable families. A family is considered as a pillar of the society. Stable families are associated with producing a stable society with less crime and other social problems.
A marriage certificate and marriage, in general, comes with financial benefits. Legally married couples don't pay estate tax and other taxes are often lower depending on your joint income.  Gifts of money between spouses also have minimal tax penalties.
Apart from proof of marriage, Social Security, disability benefits, Medicare and veterans benefits are transferable between spouses. Having a single health plan, joint checking and investment accounts provide greater savings. Other benefits include financial instruments such as trusts that are only available to married spouses.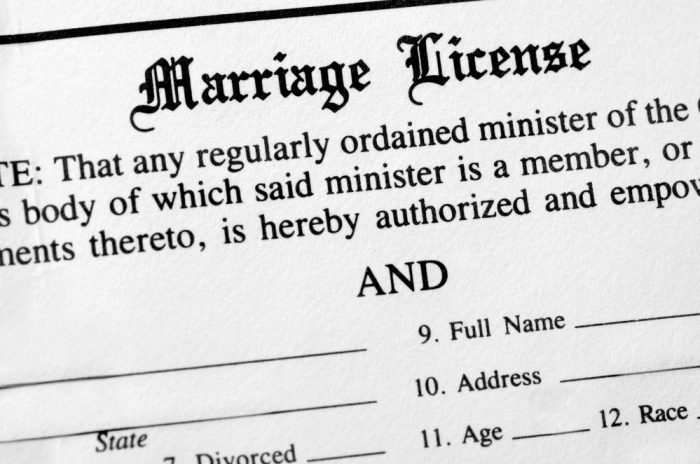 Divorce Certificate and Divorce Decree
A divorce certificate is a State Department of Health issued document confirming the fact of divorce granted on or after a certain date. Like all public documents, the divorce certificate contains basic information about the husband and wife, and the date and location the marriage ended. The certificate is used to prove that you are divorced. It is, however, is not as detailed in personal information as a divorce decree.
A divorce decree is a court prepared document that sets the terms and conditions of divorce. It is the complete court order ending your marriage. A divorce decree provides all the details about how property and time with your children is divided and if child support is granted.
A decree also provides the details of why the marriage is being dissolved. It is signed by the judge and filed with the County Clerk where the decree was issued. In case of noncompliance, you can enforce the terms of the decree in court. In case you seek to remarry after a divorce, you'll need to present your divorce decree or divorce certificate. Once produced, you can remarry.
The information found in a divorce decree and divorce certificate include
Yours and your ex-spouse's names
Marriage location
Divorce location
Divorce date
Reason for divorce
Number of children (if any)
It also includes court judgments like
Property division
Alimony or other spousal support
Custody agreements, including child support
Deeds, mortgages, and other related property records
Important public records to have probably have to be property or deed records. This is thanks to the tax assessor's office and its role of recording ownership of all properties that are assessed for property taxes in the city or county of its jurisdiction.
When researching and shopping for a home to purchase, you need to get a copy of the properties mortgage records. Depending on the state and county, you will find the borrower's name, the property address, maps of the property, and size of the house in square footage, the property's assessed value, tax assessment history and previous listings.
In order to conduct the mortgage record search, you'll need to gather the most basic information. You can either obtain the property address, which is easily found on the sales listing page, or the owner's name. If you need the owner's name, you may want to ask your real estate agent to call the listing agent for the information, as it won't be posted on the sales listing page.
Professional and Business Licenses
Want to learn if a business is licensed? Or if the business or person has a business license and professional and occupational license? These public records are accessible for verification. All states provide some information about businesses registered in their jurisdiction.
Driving Records
Your driving record plays a major role in your life. As a public record, it can be used in court proceedings, by your insurance agents to adjust your car insurance rates and for background checks by potential and current employers. Your driving record status can also influence the likelihood of getting a police ticket. You can order your driving record or motor vehicle report (MVR) with your numerous state agencies.
Your driving record/MVR contains information about your driving history including:
Status of driver's license. Valid, suspended or cancelled.
Traffic accidents
Driving record points
Traffic law violations, convictions and fines
DUI public records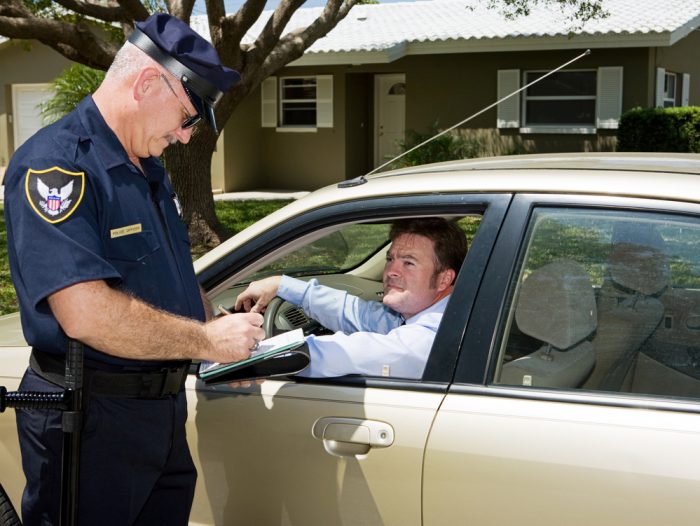 Criminal Records
Today's technology makes it easy to find information about people. However, gaining access to the official criminal record or criminal background check isn't as easy as searching online. A criminal record is a record of a person's criminal history which includes a compilation of local, state, and federal criminal information. Expunged records are not included in the public records. However, past arrests, warrants, acquitted charges, dismissed charges and current pending charges are all recorded and included.
Apart from criminal history, the record also includes a person's:
Name and known aliases
Date of birth
Address
Photograph
Fingerprints
Many agencies and organizations request criminal records or run background checks for a variety of reasons such as:
Employment
School admittance
Military service
Purchasing firearms
Adopting or fostering children among other reasons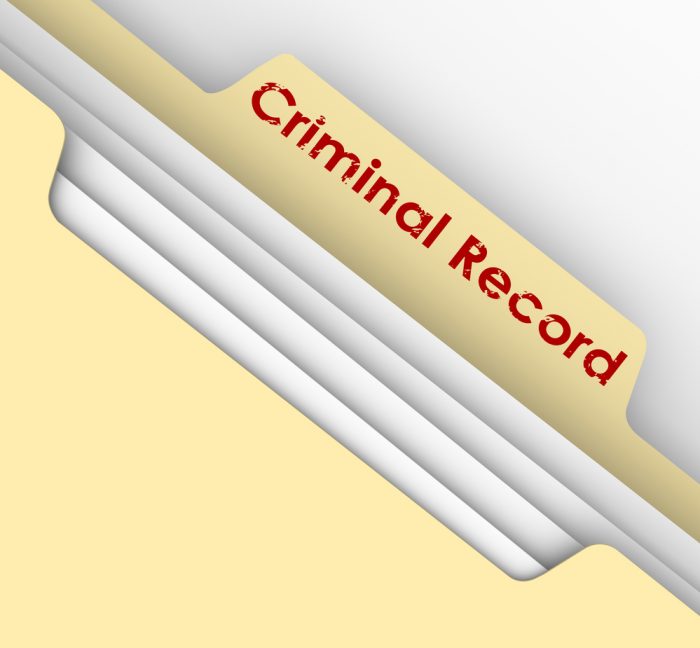 Sex Offender Records
Every state is required to provide public records of known sex offenders. Megan's Law as it is called makes it mandatory for a convicted sex offender must register on the sex offender registry for life. As this information is public, you might be surprised by the number of sex offenders living in your neighborhood.
Court Records
Court records fall under the umbrella of public records and most information is available for public scrutiny. However, some records cannot be disclosed because they are confidential either by law or by court rule. Examples of confidential court record information:
Juvenile court proceedings
Mental health commitment proceedings
Social security numbers and financial account numbers
Adoption and paternity proceedings
Domestic violence protection order files
Psychological evaluations and drug and alcohol treatment records
Public court records are available to anyone and may be used for news publications, academic research and non-profit organizations. They may not however be used for commercial purposes of any nature. Requests can be made through the mail, online or in person, and records may be copied for a small fee.
Unclaimed Property
Any uncollected money owed to you by the government is an unclaimed asset. This is also true to banks, credit unions, pensions, and other sources. There lacks a central government website for finding unclaimed money by state, name or Social Security number. To find unclaimed money from the government, begin with the state. Then you can check a number of other sources, such as:
States' Unclaimed Money
Unclaimed Back Wages
Life Insurance
Retirement
Pensions from Former Employers
Tax refunds
Banking, Investments, and Currency
Credit Union Failures
SEC Claims Funds
Damaged Money
Mortgages
FHA-Insurance Refunds
Savings Bonds
Foreign investments among many more
Missing Persons
A missing person is someone whose whereabouts are unknown. This includes runaway children, kidnapped children and children who may need assistance. A database of missing persons allows you to look for a missing person by name, county and other descriptions which is a subset of all persons reported as missing by law enforcement.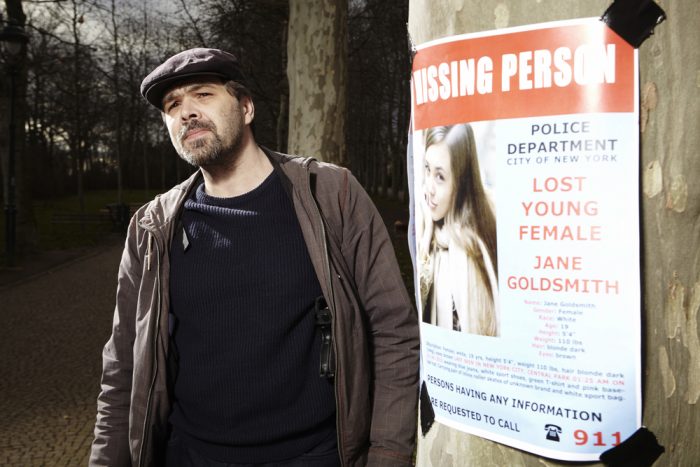 Voter Registration / Election Records
In many states, the Department of Motor Vehicles (DMV) or agencies that handle your driver's license, makes it simple to register to vote by allowing you to take care of this task while applying for a driver's license or ID card. Our well-organized guide for each state will quickly tell you what you need, where to go, and how to register in whichever state you are in.
Voter registration and election records are a matter of public record. The information is collected for public purposes and not private ones. Voter records contain information such as
Name
Street address
Party affiliation
Elections voted in or abstained
Phone number
Email address
Free Public Records
Public records are free although visiting a court in-person can be time-consuming. Accessing most public records is free. However, an administrative fee is charged to make copies of the database. In order to gather an individual's public records, you can use an online service like dmv.org or visit the relevant county court and make a request. Searching for public records online is simple, convenient, and fast. Many companies offer to complete your public record search service online on either an individual, business, or both at a fee.
If you are looking to locate public records for free, please view our extensive guide on each state which will provide you detailed information on how to access public records at no cost.
At State Level:
At County Level: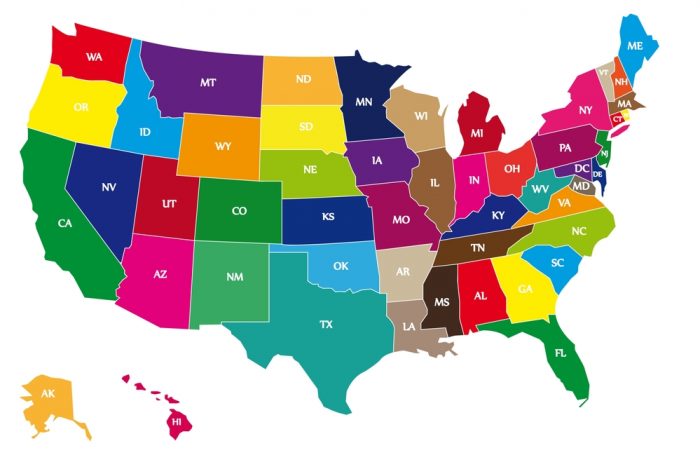 Public Records Law
Any official meeting of elected officials or public representative bodies is going to be covered by public record law. The purpose of public records is to encourage accountability. To obtain these records, however, you should contact the specific office you are interested in if the government forms you seek are not online. Government public records are regulated by a federal and state Freedom of Information Act (FOIA).
Freedom of Information Act (FOIA)
The Freedom of Information Act (FOIA) is the national law regarding the release of government agency public records. The act allows one to:
Request any type of public record report from the agency
Determine the form you want the information in i.e. Print or electronic
However, the law does not require agencies to:
Create new records
Conduct new research
Analyze data
Answer questions.
FOIA requests are submitted in writing and explain the nature of public records that you want. The government keeps a list of agency FOIA contact information where one can place a free request. Agency fees may be charged where records have records produced.
At a local level, Freedom of Information (FOIA) requests are made on a state-by-state, and sometimes, municipality-by-municipality basis since each state has its own public records laws. In order to access the desired information at a local level, you must contact one of the following state offices:
Town halls
State or county clerk offices
State or municipal courts
Department of Motor Vehicles offices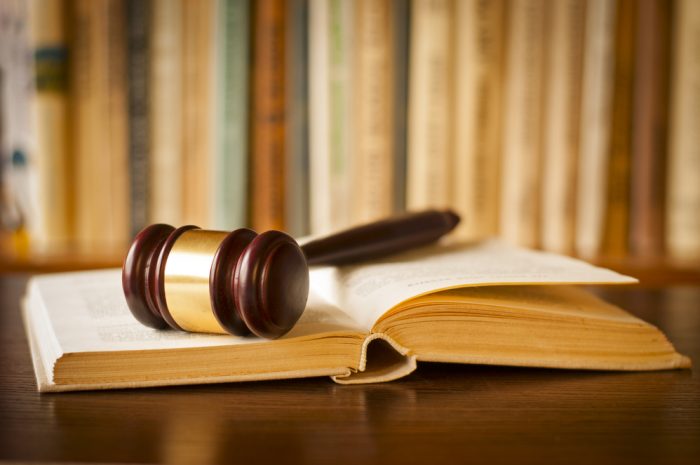 Conclusion
Thanks to the Freedom of Information Act (FOIA) there is an in an increase of information that one can collect and use. Public records which track ones major milestones in life have in the past not been as accessible as one would have anticipated.
Most of the information made available through public records is for general safety reasons. The sex offender registry is an example of public records being used for safety reasons. The record allows you to see online how close you live to any registered sex offenders.
With the growth of the internet and data aggregation services, there has been a steady growth of public record providers. Although at a fee, this service providers such as dmv.org have made accessing public records fast and convenient.