Introduction
Whether you are seeking free Idaho public records like birth certificates and drivers' licenses, you have come to the right place. This article points you in the proper direction to locate free public records from the state of Idaho.
Many people conduct their own background checks on employees or on a prospective tenant for an income property. Others seek public records for personal reasons, such as to find relatives or to gather documents they need for a professional license or an application.
Free Idaho public records can also be used to search court documents in a civil or criminal case, or to settle a will and probate case.
Public records—which include all the documents and digital information that the government keeps to manage its services. Upon your request to various Idaho or federal government agencies, you can receive the public records you need. All you have to pay is the service fee charged by that government agency. This guide will show you how to find free public records in Idaho on your own.
Freedom of Information
Freedom of information is a cornerstone of the democracy. Federal laws like the Freedom of Information Act demonstrate how important accessing public records is to civil rights and freedoms.
Keep in mind that you do have a legal right to access public records in Idaho and elsewhere you might have lived in the United States. There are some records that might be kept classified for security purposes or to protect the privacy of others, but a lot of the records you will be seeking now should be freely available to you.
The State of Idaho has its own Public Records Act.
Maintaining public records is a matter of course for any organization, private or public. Through accessing public records, you can view a politician's voting record or the court records in a particular case,. Vital records like birth and death certificates are important to keep track of births and deaths in the state. Public records also allow law enforcement and the criminal justice system to keep track of offenders.
Looking for Local, State, and Federal Records
Public records are kept by all government agencies, including those at the municipal, county, state, and federal levels. Although the bureaucracy can seem bloated, the records are generally kept quite organized, with almost all accessible Idaho public records available to you online. This guide will show you how to access those records, while also pointing you in the direction of federal records when required.
Generally speaking, property records are kept at the county level of government. Vital records are kept by state public health organizations. Court records will be found in their respective jurisdictions.
In Idaho, public records like drivers' licenses are maintained by state organizations.
This guide will simplify the process of finding free public records in Idaho, giving you the exact links to the government organizations.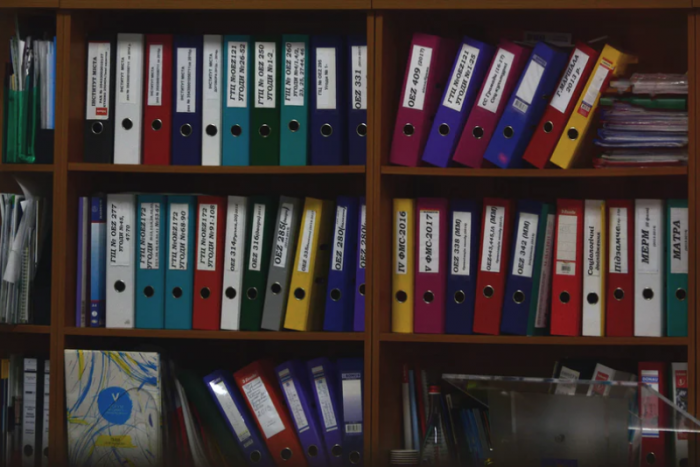 Free Public Records
All types of information can be found in the public records because of how important record keeping is for government agencies. Photos, maps, and multimedia files may all be considered public records when they pertain to the maintenance of any public service agency.
The proceedings of legislative meetings are part of the public record, allowing for freedom of information and transparency in government. These types of records are available to the public as long as there are no trade secrets or information that might jeopardize public health and safety.
For the most part, people using this guide will be looking more for the public records related to background checks or for personal reasons such as needing to fill out an application. The public records you seek are easier to find than you think. These records contain information related to criminal background checks as well as vital records and driving records.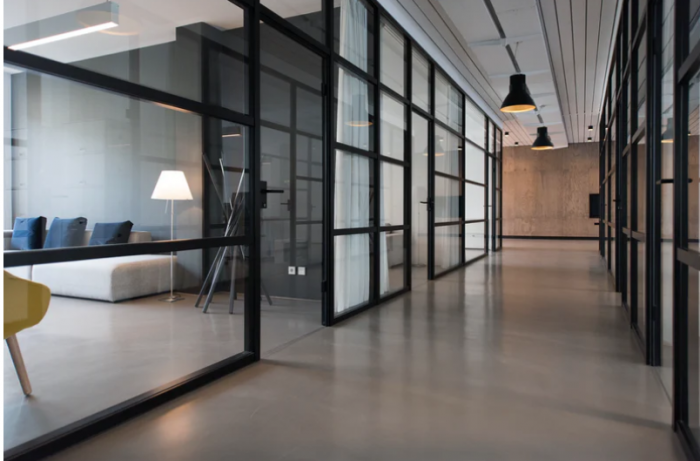 For example, you can find court documents like proceedings of a trial and sentencing information. You can locate inmates serving in state, county, and federal prisons.
You can also find all the vital records like birth certificates, marriage licenses, divorce decrees, adoption records, and death certificates. These types of vital records are typically only issued to the person in question or someone who has that person's authorization. Vital records are necessary when applying for a legal name change, for receiving a professional license or certification, and for applying for passports and visas.
Then there are records such as property records, which may be necessary for doing title searches. Pretty much any information can be located to help you with your applications or background checks.
Examples of Free Public Records
Arrest records—if the individual has been convicted of a crime, you may be able to access the arrest records
Court records—searching for civil and criminal cases is useful in many situations, and especially for building an appeal
Sentencing records—with few exceptions you will be able to access the judge's sentencing decisions in any case
Prison/Inmate records—persons convicted of crimes in any court system, county, state, or federal, will be on the public record. You can locate those individuals by searching the inmate records, explained in more detail later in this article.
Property records—If you are purchasing property in Idaho you can access the property records for a title search. Similarly, you can look into property tax records.
Public safety records—You can access public records like inmate records and sex offender records to keep track of violent offenders in your area.
Missing persons databases— use the Idaho public records to keep track of missing persons.
Birth certificates—Birth certificates will be required for various purposes such as applying for a new passport
Death certificates—Death certificates may be necessary for official use such as insurance, bereavement fares, or probate cases.
Marriage and Divorce Records—When you get married or divorced, the state government will have these records on file. You will need them for things like officially changing your name.
Unclaimed property records—The state treasurer's department safeguards all unclaimed property such as dormant bank accounts, until the rightful owner comes forward to claim it. Later in this article you will learn how to access unclaimed property.
Idaho Background Checks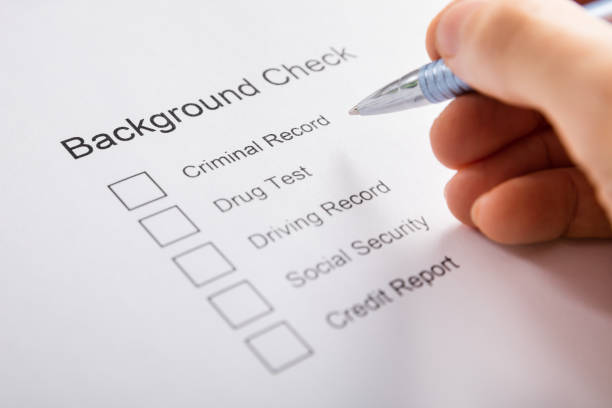 Also called criminal records check, a background check refers to searching the public records for information about a person. The information may be helpful in making hiring decisions.
Although much of the information sought in a background check for employment or tenancy is open to the public, many documents are considered sensitive. If you are an employer or landlord interested in using this guide to conduct an independent background check, you will probably need to receive the person's consent before you can apply for the release of various documents like vital records and drivers' licenses.
The law in Idaho and also some federal laws protect your privacy. This is because public records also contain information that can be misused, leading to identity theft. Or, that information could pose a security risk to you. For instance, you Social Security Number and your address will be available in some of the records and those would not be issued without your authorization.
Some relevant records can be released to the general public, such as court records and inmate records.
For Employers or Landlords in Idaho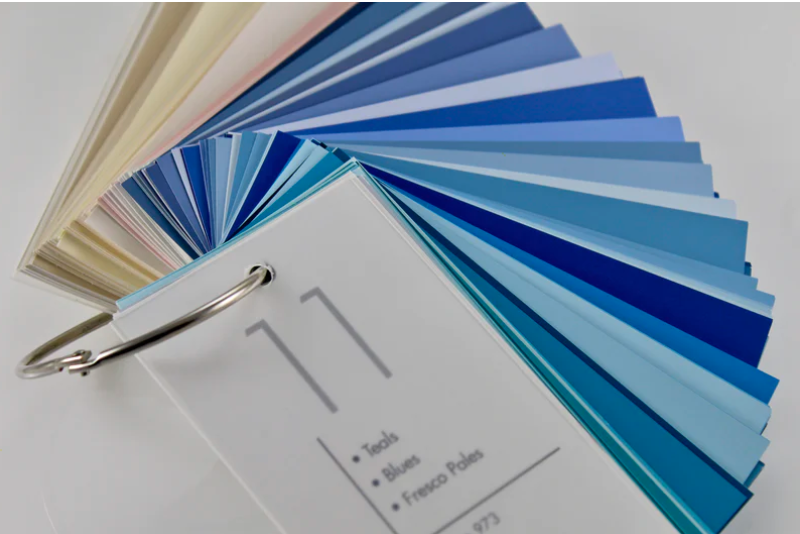 Background checks are important for all business owners, landlords, and even people considering hiring a contractor or temporary worker such as a home health aide or childcare worker.
For safety purposes alone, you need the criminal records check to make sure the person was not convicted of a crime that might impact their credibility or their ability to perform on the job.
You cannot use the information you find to discriminate, but you can use such information to make better decisions when you hire someone.
A criminal history check can also reveal whether an individual or company has been sued successfully in court or if that person is currently on probation.
Reasons for Background Checks
Tenant Rights. While landlords routinely issue background checks to their prospective tenants for screening purposes, tenants rarely do the same. Many tenants are simply unaware that they can run a criminal history or background check on their landlord. Using this guide, you can locate information that would be helpful for when you are making a decision about where to live in Idaho. You would want to know if your landlord had been repeatedly sued for negligence.
Online dating safety. Online dating is generally safe, but you can never be too sure. It only takes a few minutes to run a quick background check using the person's name and other information you can provide to search the public records. At the very least you may be able to tell if the person had been lying about something like their marital status or age.
Healthcare and Education. In some professions, your professional license and certification depends on your provision of the proper official documents: the public records. Persons working in the healthcare sector and in education will generally need to pass a thorough background check.
College and University. Some universities may use the public records in Idaho to search your name. You may also need to access free public records for your own purposes, such as when applying for financial aid.
Outsourcing and Hiring Contractors. You should be running background checks any time you hire a contractor. Things you would want to look for would be civil court case litigation as well as criminal convictions. Many people forget that it is their responsibility to vet a contractor by searching the public records.
Childcare and Eldercare. Vulnerable populations like children and seniors require an extra layer of protection that you can provide by doing your own background check. If you are using an agency, you are still advised to use this guide to run your own background check to verify the information. You never know how good of a job the agency actually does with screening people.
Long Lost Loved Ones. Using this guide, you can find public records that can be useful for locating missing persons, adopted family members, or for genealogy searches in the state of Idaho. Even older documents may be accessible online as archived items.
Research. Other reasons you may want to use this guide include doing research for an article or book, or for building a legal case.
FCRA-Compliant Background Checks
If you are a business owner or landlord, it is a good idea to familiarize yourself with the Fair Credit Reporting Act (FCRA).
Make sure you understand what the FCRA says and how to conduct a FCRA-compliant background check.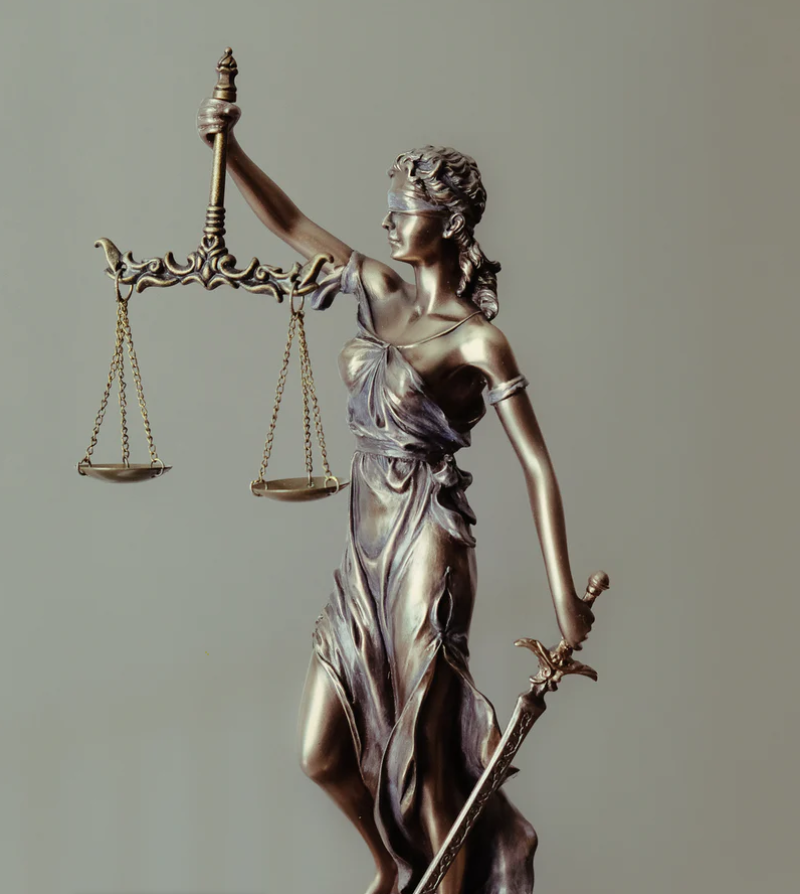 The FCRA basically prevents discrimination. It forbids employers or landlords to use a person's credit history against them in hiring or tenancy decisions. If you happen to come across a person's credit history by having accessed their public records, even with their consent, you could run into some trouble.
You can also outsource your background checks to third party companies or to subscription services online. When you do this, be careful that the organization is running FCRA-compliant background checks.
What Can My Employers Find Out About Me?
Employers can certainly find out a lot about you when you authorize them to run a background check on you. If you do not provide such authorization, they can only locate certain types of public records. They will be able to find out about your criminal records.
The law does prevent intrusions on your privacy that would impact the security of your financial data or your personal safety in general. However, if you really want to know what your employer or landlord can find or what they might be looking for, just run a background check on your name using this guide.
Why Are Public Records in Idaho Free?
Technically your tax dollars pay for public records, so they are not actually free. And you will have to pay the occasional service fee for processing and especially if you want the public records to be printed and mailed to you.
Otherwise, there are not additional service charges associated with a public records search using this guide.
How Can I Find….
Now you can start using the government websites to locate public records in the State of Idaho.
Public Records Related to Criminal History
Idaho Court Records
Court records are the central component of any criminal history/criminal background check. The state of Idaho has an easy-to-use portal for accessing state court records.
That portal is the Idaho iCourt Portal.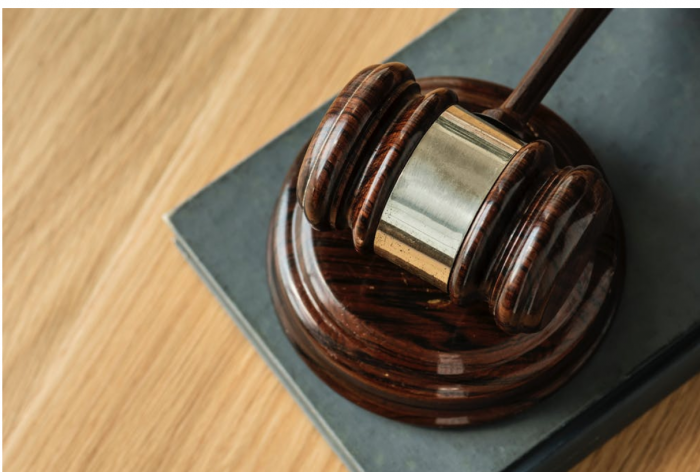 If the case was heard in a county court, then you can also check this handy County Courthouse Directory.
There will be small fees incurred and those fees are listed transparently on the iCourt Portal Quick Guide for Online Payments.
Keep in mind, you will not be able to find any juvenile records or general arrest records that did not result in a conviction.
You can also search the court records in Idaho for civil cases.
Driving Records
The Idaho Transportation Department also has a convenient online service portal.

Through the Idaho Transportation Department, you can easily access the driver license record if you have authorization to do so. The driver license record does contain some sensitive information, which is why the records may not be available simply upon request. If you are the person with the Idaho driver license you can receive your own record.
Jail, Prison, Inmate Records
Inmate records are a natural part of any criminal history and background check. These records include information about where a person is serving time, the length remaining in the sentence, and time served. Similarly, the inmate records will include information about alternative sentencing like probation and also parole information.
Additionally, inmate records are also useful for finding family members or learning about how much time a person has left in their sentence or probation. You can use the inmate database to send money to a relative too. Victims may also want to check the inmate records.
In Idaho, the Department of Correction maintains the offender database.
Search the Idaho Department of Correction offender database.
Generally, you only require the person's name or their offender number to retrieve the records.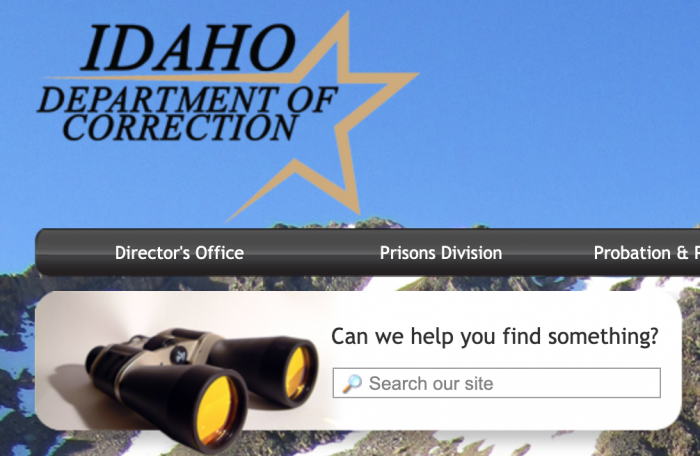 Missing Persons Records
The Idaho State Police maintain the state's missing persons records. You can search the Idaho missing persons records now. You can also use this website to make a report or offer information on a missing person.
You can find missing persons records for children and juveniles and other special populations easily. The Idaho database of missing persons will also be linked to the databases in other states and throughout the country because of the fact that many missing persons will have crossed state lines.
Sex Offender Registry
Another website managed by the Idaho State Police is the Sex Offender Registry.
A search through the sex offender registry would be crucial for any background check. The information you find can be used to make informed decisions, but it cannot be used to harass individuals on the list.
Also, you can use the sex offender registry if you are moving to or within Idaho, to make sure your neighborhood is safe. Victims may also need to search the registry for known offenders.
Search the Idaho Sex Offender Registry.

Property Records
When the public records you seek for property in Idaho is related mainly to property taxes, then you can go to the Idaho State Tax Commission for the county parcel maps.
For title searches, liens, deeds, and similar public records related to property in Idaho you will generally need to search by county.
Here is a list of Idaho counties.
From there you can contact the county agency responsible for maintaining property records.
Unclaimed Money
Unclaimed property is surprisingly common.
The phrase "unclaimed property" is a bit misleading, though—as it does not refer to real estate property but to personal property such as cash or items in a safe deposit box.
When a person moves, disappears, or dies without a proper will or neglects to mention a bank account or insurance policy, the funds belonging to that individual may be seized by the state government—typically the state treasurer's office. The government safeguards the funds or property, waiting for the owner or legal benefactor to claim it.
Search for unclaimed property in Idaho—you never know what could turn out to be yours!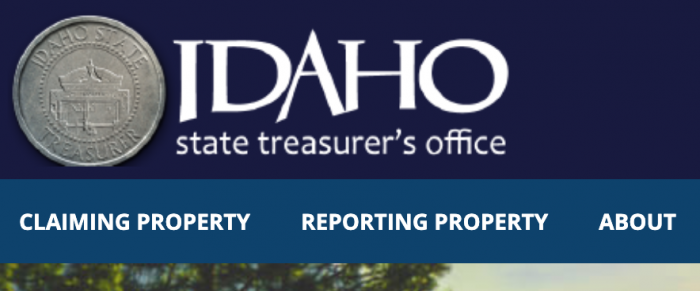 Vital Records
Among the most common reasons for a public records search is to locate documents like birth certificates and death certificates.
Along with marriage licenses and divorce records, these documents are referred to as vital records. They are essential for keeping track of changes to the population, and are linked with public health records.
Vital records are usually released only to the person in question or an authorized individual to protect privacy. Employers and landlords may need authorization to release a person's vital records.
Maintained by the Idaho Bureau of Vital Records and Health Statistics, these records can also be accessed via the government's official third party database manager VitalChek.
Reasons for Using Vital Records
Many situations will require you to access vital records. The most common are name changes, marriage and divorce, passport and visa applications, and applications for professional certification or licensure.
When a family member passes away, you may need the death certificate for insurance purposes or for probate.
You can also use the vital records for genealogy searches, as birth, marriage, and death records are essential for tracking ancestors.
Conclusion
Public records can be tedious, but hopefully this article provided you with some more straightforward ways of finding the information you need. Free and easy to access, public records provide you with a wealth of essential information you can use to make informed hiring decisions, to gather the documents you need for an important application, or for general research purposes. Use other state guides for similar public records searches. Good luck!