Are you searching for public records or background checks in the State of Ohio?
Being able to successfully locate public records in the State of Ohio has become increasingly important in recent years. More employers need access to background checks for legal or insurance purposes. Access to public records can promote public health and safety.
You also have the right to access your own public records, such as your birth certificate or your driver record.
Technology has greatly improved our ability to locate any and all public records, and more and more public records are becoming digitalized.
If you are looking for any public record in the State of Ohio, you have come to the right place. This guide will help you find what you are looking for. This guide will also help you understand more about public records in Ohio.
The Importance of Public Records in Ohio
As Ohio government agencies make a determined effort to digitize all archived records, new records generated by local and state agencies become available to the general public online. Making public records accessible to the public is crucial. In fact, Ohio has several state laws requiring that local and state agencies release information to any interested party, as long as the release of the information does not conflict with the rights of others.
For example, you are entitled to access your own vital records but in the interests of protecting privacy and your safety, the State of Ohio may deny you access to the vital records belonging to another person. Public safety also depends on the government being able to safeguard critical information like trade secrets or information related to homeland security.
Generally, though, the State of Ohio promotes freedom of information in its public records laws. Your ability to search for and locate the correct public records in Ohio is based on the principle of transparency in government. Good governance in a democracy depends on freedom of information. Democracy refers to a government "by the people, for the people," which means that no authority has the right to withhold information valuable to the public. Freedom of information empowers the public in all aspects of social and political life.
What Are Public Records in Ohio?
Local or state agencies in the State of Ohio that are funded by taxpayer money and which provide services to the public inevitably generate documentation. These documents form the basis of most public records in Ohio. Public records include any information—including multimedia data—that has been generated or maintained by government organizations. Small municipal government institutions will maintain public records, as will major state organizations.
In fact, even some "quasi-agencies" in the state of Ohio are responsible for maintaining and distributing public records. If the government needs to outsource some of its processes to a private entity, that entity is essentially beholden to Ohio state laws regarding information transparency and open government.
Public records include a wide range of data and documents. You may need to research the outcomes of an Ohio Supreme Court case, for example. The proceedings of all Ohio Supreme Court cases are considered public records, available for you to search.
Some public records are available for unrestricted access by all people, such as court records and proceedings of the Ohio state legislature.
Birth records and death records are vital records, which also count as public records in Ohio.
Other public records have restricted access, such as some criminal records, and you may need to provide evidence showing you are authorized to access those records.
Public Records Laws in Ohio
While all state government agencies are beholden to freedom of information principles, states vary as to how they classify and release specific public records.
Also, states vary in terms of the structure of their government, with different state agencies maintaining different public records.
Like many states, Ohio has what are known as "Sunshine laws."

Sunshine laws like the Ohio Public Records Act outline your rights to access public records, and also your rights to privacy.
Ohio Sunshine laws explicitly outline what constitutes a public record, what records are exempt from public access, and how government agencies are required to respond to freedom of information requests.
These laws mandate that any agency that directly serves the public through the government must create and maintain records that are available to the public. Records may include proceedings of meetings, documents related to the law or court proceedings, or criminal justice records.
Public records laws in Ohio also follow directly from the federal Freedom of Information Act, which sets the gold standard for all state-based public records laws like those in Ohio.
Other laws in Ohio pertinent to searching for public records include Roberta's Law, or SB 160.
Roberta's Law protects the rights of victims, empowering them to access information related to an offender who was convicted of certain violent crimes.
Why Look for Public Records?
One of the most common reasons for searching public records in Ohio is to do a background check.
If you are an employer or a property owner, you may in some cases even be required to perform a criminal background check.
Employers that are required by law to conduct criminal background checks on their employees include organizations involved in childcare and education.
Healthcare organizations must also perform background checks on prospective employees, according to Ohio law.
Some professional organizations or professional associations in the state of Ohio also require you to submit to a background check when applying for credentials, licenses, or certifications.
You may also need to access public records for other reasons.
For example, if you need to dispute a will, you can access probate court information because it is a matter of public record.
Public records also include vital records: which include your birth certificate, marriage records, divorce records, and adoption records.
Genealogy research is another main reason why people in Ohio search the public records database.
You may also want to search public records such as maps or images for historical purposes.
Journalists and other researchers may also need to access public records.
Whatever public records you need in the State of Ohio, this guide will help you locate them as fast as possible.
How to Find…
Criminal History Records / Background Checks
Background checks are common practice in the state of Ohio, and are required by law for some professions.
You may be asked to submit a background check to receive a professional license or certification, or when applying for a job.
Many state and federal agencies require a criminal background check, and in some cases are also entitled to conduct one even without your consent.
You might also be asked to submit your personal criminal history records if you apply for residency or citizenship in another country.
The best way to conduct a criminal background check in the State of Ohio is to use the Ohio Attorney General's Bureau of Criminal Investigation online system, known as WebCheck.
There are limits as to who can access your criminal history. Only qualified parties are entitled to access criminal history records, which can contain sensitive data. To protect your privacy, the government of Ohio does not release background checks to unqualified individuals.
Court Records
Court records include the documented proceedings of trials and litigation.
Unfortunately, searching for court records in the State of Ohio is not always easy because of the way the judicial system is structured.
In Ohio, some cases are heard in municipal or county courts, and others in state courts. It depends on the jurisdiction.
If the case was heard by a court at the state level: such as the Ohio Supreme Court and the Court of Appeals, then you can follow the case.

Otherwise, you will need to go straight to the county court records.
Most courts in the State of Ohio maintain their own records, instead of having to submit those records to a state-based court system.
Until the State of Ohio centralizes its court records, you will need to determine in which court the case was heard and proceed from there.
Each of Ohio's 88 different counties has its own Court of Common Pleas, which cover non-criminal cases including juvenile cases, as well as probate and domestic relations (like family court).
In addition to the Courts of Common Pleas, the county courts include those that hear criminal cases.
Municipal and County courts in Ohio hear criminal cases.
Reasons for searching Ohio's court records include the need for information pertaining to your appeal, the need for information related to any research purposes, or the need for information related to a business-related issue.
With few exceptions, Ohio courts are required by law to release court records to anyone who requests it. Exceptions would include juvenile court records.
The law does not require you to provide any identifiable information when searching Ohio court records.
Search for Ohio court records by county.
You can also search Ohio claims courts records.
Jail and Prison Records
The Ohio Department of Rehabilitation and Corrections maintains public records related to inmates.

Therefore, through the Ohio Department of Rehabilitation and Corrections, you can easily perform an inmate search.
The Ohio Department of Rehabilitation & Correction maintains a list of inmates in any Ohio correctional institution, making it easy for you to find the person.
You can perform your inmate search by name, county or zip code, or by offender number.
The Ohio Department of Rehabilitation & Correction also maintains public records allowing you to search for parole violators who are at large, in order to promote public safety and protect you and your family.
Roberta's law and other victim rights legislation also offers you the opportunity to learn about victim services in the state of Ohio.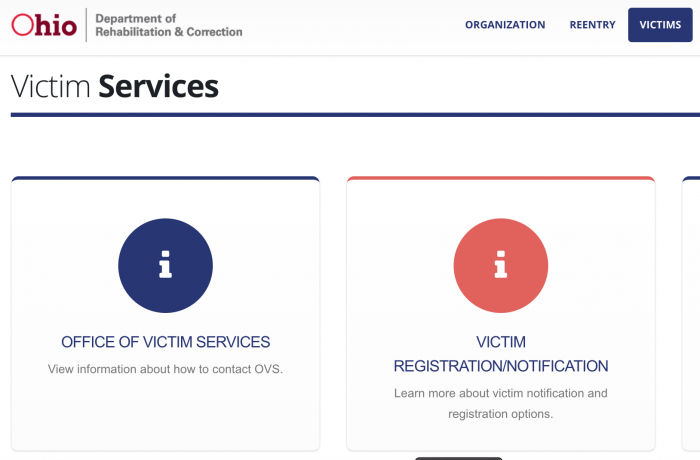 Sex Offender Records
Ohio, like many other states, have created a sex offender registry to empower you with information.

You can search the sex offender registry in Ohio through the sheriff alert system, operated by the Ohio Attorney General's office.
Missing Persons
The Ohio Attorney General's Office also maintains a database of missing adults and children in the state.
You can search the Ohio Attorney General missing persons records by name, city, or keyword.
Search for children missing in the State of Ohio.
Ohio Driving Records
The Ohio state Department of Public Safety Bureau of Motor Vehicles is responsible for maintaining public driving records.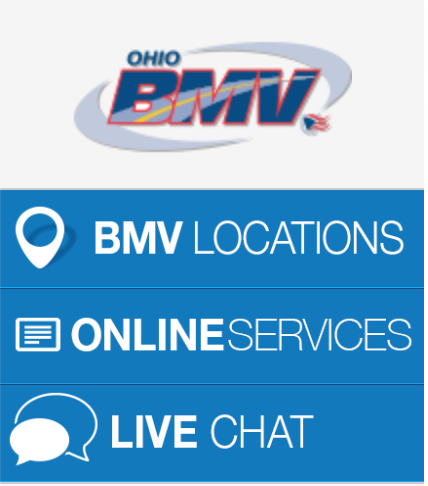 A driver's three-year record is available as an abstract, or summary, containing information such as accident reports, incidents involving a suspended license, and any driving-related convictions in Ohio.
You can search for your own Ohio driving record online.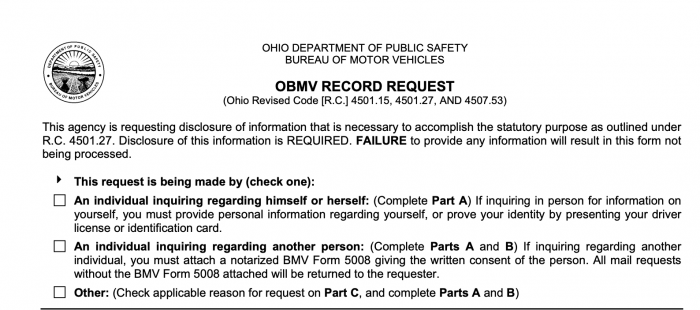 The form you use to request Ohio driving records will be in PDF format.
Unlike other public records, driving records in the state of Ohio do contain sensitive personal information. This information cannot be disclosed to unauthorized parties.
If you are searching for someone else's driving record, you do need to provide the Bureau of Motor Vehicles with proof of authorization, usually in the form of a notarized written consent given by the individual.
Search Ohio driving records online.
The Ohio Bureau of Motor Vehicles also allows access to unofficial driving records, which would not be valid to submit to an employer but may be useful for your own personal use.
For example, you may want to file a dispute with your insurance company and need to refer to your driver record.
Some employers may be able to access your driving record abstract, and may be required to do so if your job involves operating a commercial vehicle.
Employers can file a request for commercial driving records in Ohio, too.
Property Records
Property records in the state of Ohio are created and maintained by each individual county.
Therefore, to access property records in Ohio, you must search by Ohio county.
Each county in Ohio will have what is known as an Auditor's Office.
Public records related to things like property taxes and real estate transactions will be maintained at the county level.
If the property in question is, however, state owned, then you can conduct a search for related public records by visiting the Ohio Treasurer's Office.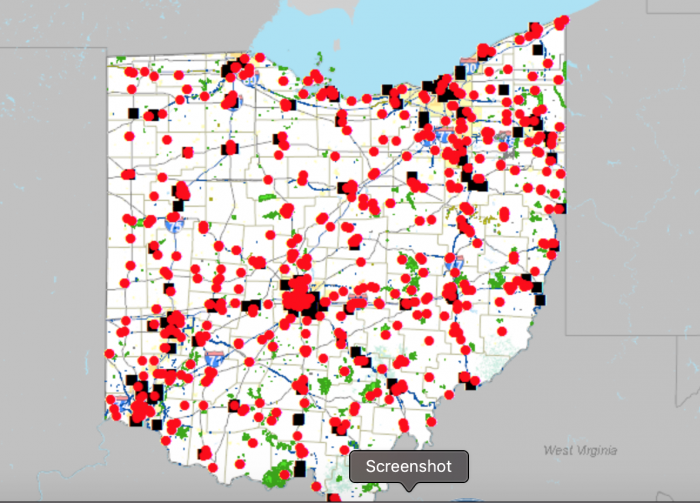 Unclaimed Property
Unclaimed property in Ohio does not refer to real estate, but to unclaimed cash, dormant bank accounts, unclaimed wages, insurance benefits, stocks and bonds, the contents of a safety deposit box, or utilities deposits.
You will need to provide identifying information, such as your Social Security Number, to prove you are a legitimate claimant of the property.
If you are making a claim for property belonging to a deceased individual, then you would need to provide proof that you entitled to the property, such as the probate record.
Make an online claim for money or other funds in Ohio.
The Ohio Treasury department and the Ohio Department of Commerce both maintain public records related to unclaimed money and property.
Claims made on funds larger than $1000 may require you to notarize the information you send to prove your identification.

Will and Estate Records
Probate courts in the State of Ohio maintain public records, but this does not apply to any and all wills.
Unfortunately, the Probate courts in Ohio do not have a centralized database. Therefore, you will need to search for Ohio will and probate records on a county by county basis.
For example, if the will was filed in Clark County, you would visit the Clark County Probate Court website and conduct the search there.
Only wills that have gone through probate will be considered public record.
Find the Ohio County you are looking for first, visit the Probate Court of that county, and then you can file a petition to receive a copy of the deceased person's will.
Wills that did not go to probate court may not be considered public record in the State of Ohio.
Voting Registration Records
To verify or check your own personal voter registration records, such as to make sure you are actually registered, or if you recently moved and need to know your precinct number, you can search Ohio voter registration records online.

The Ohio Secretary of State is the governing body responsible for maintaining public records related to voter registration.
If you need to register to vote for the first time in the State of Ohio, or if you need to update your voter registration information to correct your name or address, you can also do so through the Ohio Secretary of State.
Vital Records
The Ohio Department of Public Health Bureau of Vital Statistics maintains records related to the population, such as birth records and death records.

Birth records, marriage records, divorce records, and death records are collectively known as vital records.
While these are technically not public records in the sense that they are exempt from open access through Sunshine Laws in Ohio, you can request your own vital records.
People often wish to search Ohio vital records for genealogical research.
While the Ohio Department of Public Health maintains birth and death records in the state, it does not manage marriage and divorce records.
Marriage and divorce records are instead maintained at the county level, because they are court documents.
You can access the following vital records in Ohio by providing the appropriate identification and fees for receiving printed copies of the certificates or decrees.
Fees apply for receiving printed copies of many vital records in Ohio.
Birth Records
Birth records are public records in Ohio. Therefore, anyone can request a copy of a birth record or certificate.
With the person's name, date of birth, city of birth, and mother's maiden name, you can request a copy of any birth certificate in the State of Ohio.
You can search for birth records in the State of Ohio and receive a copy of your birth certificate online.
Death Records
Like birth records, death records are considered public records in the State of Ohio and are maintained by the Department of Public Health Bureau of Vital Statistics.
To make a request for a death certificate in Ohio, you would need to provide information such as the full legal name of the deceased, as well as city of death, date of death, and gender.
You also need to submit the appropriate fee for the delivery of the document.
Marriage Records
In Ohio, marriage records are not maintained by the state, even if they can be considered public records.
Instead, determine the Ohio County in which the marriage took place and then request the marriage certificate from the appropriate County Probate Court.
Divorce Decrees
Divorce records are like marriage records in that they are maintained by the individual County Probate Court in the State of Ohio.
County Probate Courts process divorces and maintain divorce public records.
You can search for divorce records by Ohio County.
Other Vital Records
The Ohio Department of Public Health Bureau of Vital Statistics is in charge of a number of other vital records, such as adoption records, stillbirth records, Ohio Acknowledgement of Paternity (AOP) records, and heirloom death records.
If you prefer to search for vital records in person or by mail, you can also do so by contacting the Ohio Bureau of Vital Statistics.
Otherwise, requests for certified copies of vital statistics records like birth, death, and paternity records can be made easily online.
Conclusion
Searching for public records in Ohio has never been easier. In fact, accessing the correct public records in Ohio will only become increasingly simplified as government agencies streamline the way you access the information.
This guide was designed to help you locate any public record you might be looking for in the State of Ohio.
Proceedings of the state legislature and other public records are on file for you to view at any time, as long as the information is not protected under confidentiality or public safety laws.
There are some exemptions to public records laws, but for the most part anyone has the right to access government records because of the principle of freedom of information.
Ohio public records laws do also protect your privacy, ensuring that no unauthorized person or organization can access sensitive information such as your financial and banking history.