If you are looking for free public records in Iowa, you have come to the right place. This guide will help you find the public records you are looking for fast. We did all the hard work for you, so that when you need to find something like your birth certificate or your driving record, it will be much easier.
Likewise, if you are a small business owner or a landlord in the state of Iowa, you can use this guide to simplify the background check process. Running a background check—also known as a criminal history or criminal record check—is something that every employer or property owner in Iowa will need to do eventually. The process of running a background check is simpler than you think, even if you have never done one yourself before.
You can use this guide to run a title search on a property in a specific county in the state of Iowa, or gather evidence for a civil or criminal case. Basically, the free public records in Iowa are yours—they are paid for by your taxpayer dollars and the law protects your right to access the information on file.
So what are you waiting for? There is no need to pay anyone else to do a background check or to find public records in Iowa. In fact, when you do your own free background checks, you can find exactly the information you need, when you need it.
If you are an employer or landlord looking to do your own criminal history checks on prospective employees or tenants, it is also better that you know how to do the work yourself. There are laws in the state of Iowa and also federal laws against discrimination. When you do your own background checks, you can learn more about how to properly use the information you find so that you avoid anti-discrimination litigation.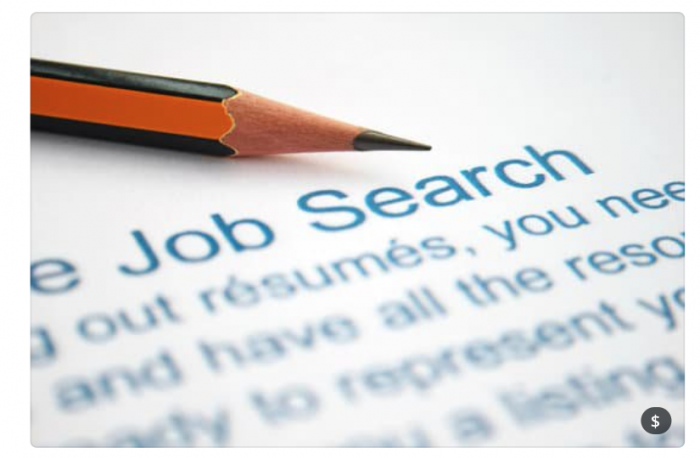 What Are Public Records?
Let's get started with an explanation of what public records are, so you better understand how the process works and what you can expect to find.
Just consider that the government is constantly collecting and storing information. That information may include things like the proceedings of a state legislature, or a trial by jury in the state of Ohio. Every time a person is born in Ohio, a public record called a birth certificate is created. When a building is bought or sold, that information is also kept by an appropriate government agency. These and more are collectively referred to as public records.
Therefore, any document, digital file, map, or photograph that pertains to any public service agency will be considered a public record. Because you live in a democracy, you have an equal right as anyone else to access public records. Of course, there will always be records that are sealed or records that require a certain level of authorization to access.
But for the most part, the records you want for background checks or for your own personal needs will be accessible to you, and also free.
Now, the term "free" may be a little misleading. Public records in Iowa are technically free, and for many of them you do not need to pay a dime to get digital copies when you search online. Yet if you want a printed copy or a certified copy mailed to you, you may have to pay a nominal fee for that service. You just won't have to pay any additional fee to a third party organization as long as you follow the tips contained in his handy guide.
How Local, State, and Federal Records Work
Keep in mind that government is a bureaucracy and there are many different organizations or agencies. Local government agencies are the municipal or city governments. Usually the records for like traffic violations would be kept at the municipal level. The county level is the next level up, and here is where you would go to find property records. This guide will point you in the general direction of free Iowa property records, but property records are almost always maintained by the county. So you would first want to find out what county the real estate is located in before beginning your search.
Many criminal and civil cases are heard in the county courts, too. In these situations, an individual who was found guilty in a county court may have served time in a county jail and you could then look for the inmate records related to that case. However, it all depends on the situation. Some court cases—both civil and criminal—are state or even federal cases depending on the jurisdiction.
The state government agencies hold a large number of public records relevant to you. These include a large number of civil and criminal court cases, useful for when you are gathering information for a criminal background check.
Don't get overwhelmed by the bloated nature of government, though. The Internet and the digitization of files has made it a lot easier than ever before to find what you are looking for with just a few clicks, even if you have no prior experience looking for free public records.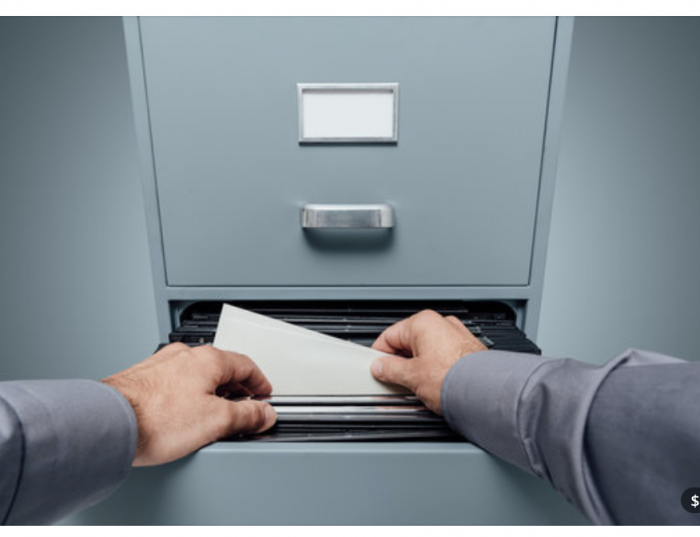 What is in Free Public Records?
Public records cover just about anything—from public meetings and court proceedings to arrest records and sentencing. You will also find information on driving records, property records, birth records, death certificates, and marriage certificates.
Many people are confused about what type of information the government has and who can access that information. Your privacy is important, and the government does work hard to balance your right to privacy with your right to access the public record. While it is a little scary how much information is out there, held in digital databases, rest assured that not all of the information the government keeps on you can be freely accessed by just anyone.
You should have given consent to a person who accessed your personal records online. For example, if you are applying for a job and your employer wants to run a background check on you, that employer needs your authorization.
Your credit history is also a sensitive issue. While some information about your credit history may be on a public record, credit records are not something that you can access that easily.
Can Employers Find Out Everything About Me?
Your privacy matters just as much as freedom of information, and for this reason employers cannot just find out anything they want about you and are certainly not allowed to use your credit history against you when making hiring decisions. The same is true for landlords in Iowa. Be careful—if an applicant has bad credit and you use that information against the person by denying them housing, you could find yourself being sued in a court of law.
Employers and landlord must comply with federal law regarding fair use of the public record. Your credit history is sensitive information, leading to the Fair Credit Reporting Act (FCRA).
Make sure your background checks are FCRA compliant by using this guide!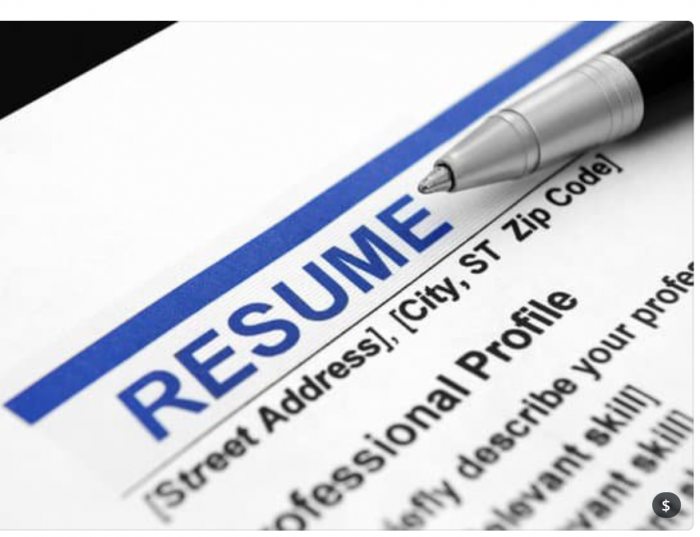 What is a Background Check?
When you run a background check on a prospective employee in the state of Iowa, or on a prospective tenant, you are accessing the public records.
There is no such thing as a private background check, although there are many private companies that will charge you for the service of doing the background check for you. All they are doing is accessing the free public records in Iowa, which you can do all by yourself. It is totally up to you whether or not to run a background check yourself, but you can save yourself a lot of money—without wasting any time at all—by doing the work yourself.
What goes into a background check all depends on you and your needs. Generally you will want to find out if the person can be trusted, by learning about his or her criminal history. You can check for convictions and the outcomes of any criminal or civil trials.
You may not be able to find out if a person was arrested unless they were charged and convicted.
A background check could also include civil suit information, such as if you are checking up on the credentials of a contractor.
You may also want to know about driving records, especially if you are hiring a personal assistant or someone who will be driving your children to and from school.
A background check could also include verification of name and/or marital status.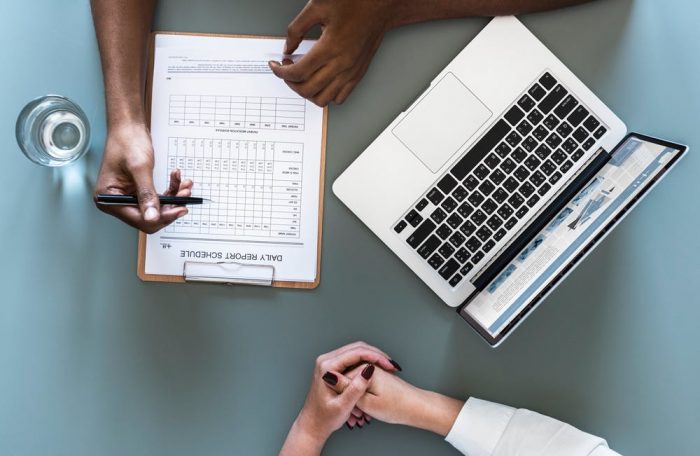 Why Run Background Checks?
Consider the following reasons why people in Iowa run background checks using the free public records available to you:
You are a tenant looking for a place to live in Iowa. If you are renting a home or apartment in Iowa, you can run a background check on the landlord just as the landlord is running a background check on you. Why? What if the person has been sued for negligence or some other tort violation? Wouldn't you want to know? Some landlords might even have been convicted of crimes, which would empower you to make a better choice about where you want to live.
Renting your own home or apartment. Landlords in Iowa regularly run background checks because they want to know that the people they rent to are trustworthy. If a person was convicted of a crime related to vandalism or drugs, you might want to know that and factor it into your decision. You would also want to know if the person was lying on their application. Using this guide will help you make sensible decisions to maximize your passive income as a landlord. Also check your insurance policy. Some insurance companies may stipulate that you need to run background checks as part of your due diligence. If you do not, the insurance company may not process your claims.
Online dating. The Internet has made it a lot easier to connect with people and meet new friends. Whether you are using online dating apps to meet your soulmate or just to meet new friends, you are always better off checking the person's criminal history. You have no idea that the person might have been convicted of a serious crime. Don't let their kind face fool you—there are many creepy people lurking on the Internet, and some of them may have a history of violence. Also consider the fact that some people misrepresent themselves online. A person who claims to be single might actually be married, and if you check the public records as this guide suggests, you can find out that type of information instantly.
Hiring Contractors. If you are hiring contractors to renovate your home in Iowa, or for any other reason, then you can—and probably should—run a background check first. The background check would alert you of tort violations or involvements in criminal or civil suits.
Babysitters, Tutors, and Nannies. Childcare is one area of employment in which background checks have become necessary or even required by law. You need to know if the individual is telling the truth on the application, and especially whether they are suitable for working in childcare. Having a criminal record of any type might preclude that person from ever being able to work in childcare. Use this guide to keep yourself and your family safe.
Long Lost Loved Ones. Using the free public records in Iowa to search for long lost relatives can be rewarding. You can use the free public records to find birth certificates, death certificates, and other data pertinent to a genealogy hunt or to look for long lost relatives such as adoptees.
Disputing a Will. Sometimes people use the free public records in Iowa when they are involved in a probate case or disputing a will. You may need to locate a copy of the death certificate, search for unclaimed property such as dormant safety deposit boxes, or look for property records like titles and deeds.
Checking Your Own Information. Another reason to search the free public records in Iowa is to find out what the government has on you and what your employer might already know. It does help to check your own records for verification. If there is any information that is incorrect, including misspellings, it is in your best interest to find that out now and take the necessary steps to correct that information. You can also expunge your juvenile record if need be.
How Can I Find….
Finally, it is time to actually go through the free public records in Iowa to find what you are looking for—whether for a criminal background check or for other purposes.
Criminal History Records
Although criminal history records technically start with arrest records, most police reports and similar public records are not going to be available to you upon demand because a person is always innocent until proven guilty. Therefore, you cannot make a snap judgment of a person based on their arrest alone but only if they were convicted in a court of law. Therefore, criminal history records essentially start with court records.
Iowa Background Checks
The Iowa Department of Public Safety makes it especially easy for you to run a criminal history background check on someone.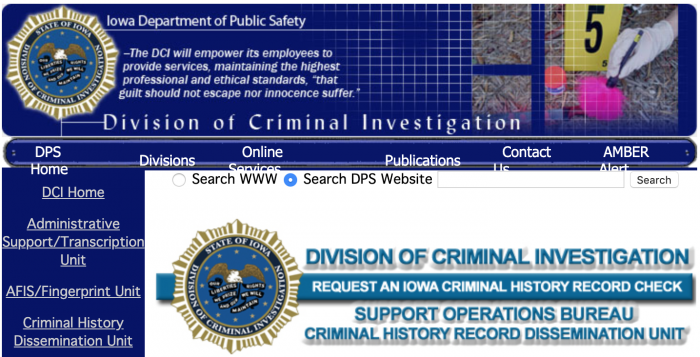 With the Criminal History Record Dissemination Unit, you can find exactly the information you are looking for.
Court Records
When you wish to go into more depth with your criminal history background check, or when you want to do extensive research on the proceedings of a criminal or civil trial that took place in the state of Iowa, then you need to search court records.
The State of Iowa Court System makes it easy for you to find any court document you are looking for!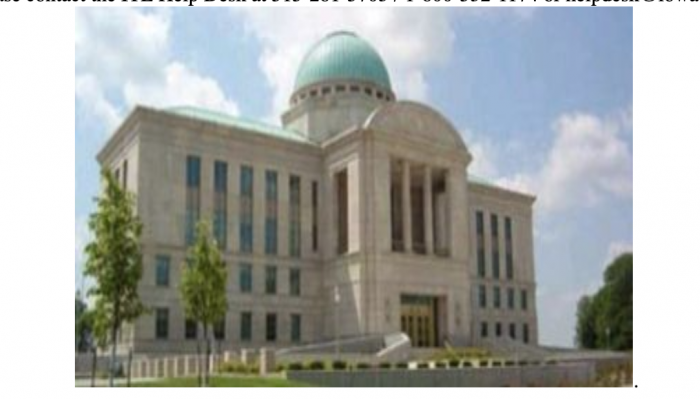 Search for any Iowa Trial or Appellate Court Case using this form.
Driving Records
Driving or drivers records in the State of Iowa are kept by the Iowa Department of Transportation (DOT).
To protect the privacy of Iowa citizens, you will receive more information if you have the person's consent (or if you can show proper identification that the records belong to you).
Missing Persons Records
When an official missing persons report has been filed on an adult or child, those records are held at various levels of government in order to aid in any searches or criminal cases involved.
Because missing persons include abductees and runaways who cross county or state lines, the state of Iowa does manage a comprehensive missing persons database you can search.

Search the Iowa Department of Public Safety Missing Person Information Clearinghouse.
Jail, Prison, Inmate Records
You can use inmate records or correctional records as part of an overall criminal history check because some people may be on parole or probation
This is known as an offender search.
Information about their sentence including time remaining will be available to you because it is part of the free public records in Iowa.

However, you may also need to look for inmate records to get into contact with someone you know, such as friends or family members. Victims often want to search the Iowa inmate records because they want to know about time remaining on a sentence, or they want to participate in victim restitution programs.
Whatever the reason, it is your right to search the Iowa Department of Corrections public records to find the information.
Sex Offender Records
A series of federal laws have made it mandatory for states to comply with sex offender registry requirements.
This means that you can get an idea of how many or which convicted sex offenders live in a specific area in Iowa. You can use this information to make informed decisions related to your safety and that of your family.
You cannot use this information to harass or abuse a person, but you can use it to help empower your community.
Of course, this type of information is integral to any criminal history or background check.
Search the Iowa Sex Offender Registry now.
Property Records
Finding property records in Iowa does require that you search for the specific county in which the real estate is located.
For a full list of Iowa counties, click here.
Then you would proceed to that county's agency, such as a property assessor's office.
The information will include assessments, tax information, titles, liens, and deeds. This information is helpful for when you are involved in a transaction involving real estate in Iowa, or when you are researching property in relation to a probate case.
Unclaimed Property Records
Many people in Iowa are unaware that they have money just lying around. This might sound silly, but just think—many people forget about unclaimed wages from a job they quit long ago, or jewelry their aunt had saved for them in a safety deposit box, or a deposit you paid for your electricity or phone.
This kind of thing happens a lot more often than you may think.
It is also common for a deceased individual to forget to mention such property in their will. People's financial lives can be complicated, and forgetting about a bank account or some stocks or bonds is understandable. The primary beneficiary can lay claim to those funds by providing the government with proper identification.

The government of Iowa—specifically the State Treasurer—takes control of those funds until the rightful owner claims them.
What do you have to lose but to check the Iowa State Treasurer for what belongs to you legally?
Search for unclaimed property in Iowa.
Vital Records
Vital records refer to birth certificates, marriage records/licenses, divorce records/decrees, and also death certificates.
Other records such as adoption records, are also considered vital records.
State departments of public health are usually in charge of maintaining records related to population management, such as birth and death records.
These records are useful or necessary in many different contexts, such as when you apply for a new driver license, a name change, marriage or divorce, or residency in another country.

Search the Iowa Department of Public Health
The Iowa Department of Public Health makes it easy for you to know what you need to apply for each of the different types of vital records, and how much it will cost to receive a certified copy.
Conclusion
Congratulations! Now you are fully armed with the tools and techniques you need to do your own background checks, or to find your own public records. Inevitably you will come across a situation in which you are asked to produce a copy of your birth certificate or some other record.
If you are applying for membership in a professional organization, applying to a college or university, or for a new job, then you may need to consent to a background check or provide access to the public records you learned about in this handy guide.
This guide will help you conduct background checks in accordance with the law, and you can also extend your search to other states. Because many applicants did just move to Iowa, it will be useful for you to refer to other state or county guides for finding free public records.
Public records are yours for the taking, and your taxpayer dollars pay for them. So why not learn how to become a more informed citizen by referring to these records when needed, and learning more about your rights?