The public records you need for a criminal background check or for locating your birth certificate are easier to find than you think—but you do have to know where to begin. This guide is designed to help you locate free Arkansas public records related to anything from court cases to property records to death certificates. These types of public records are by definition a civil service funded by your taxpayer dollars, which is why it is your right to locate and receive the public records you need from Arkansas or any other state.
Although you may need to pay a small fee if you want to print the records you need, you do not need to pay a service fee. Of course, there are also third party companies that charge you to search public records. When you use Google to search for free Arkansas public records, you will undoubtedly come across many subscription-based services that some companies use to automate their background check process when evaluating new employees.
It might seem simple to go the route of paying for a subscription service, but you could run into problems with these services if you are not careful. Later we will explain why it is sometimes safer to do a DIY background check.
With this guide, searching for and finding free Arkansas public records is much easier and quicker than you imagined.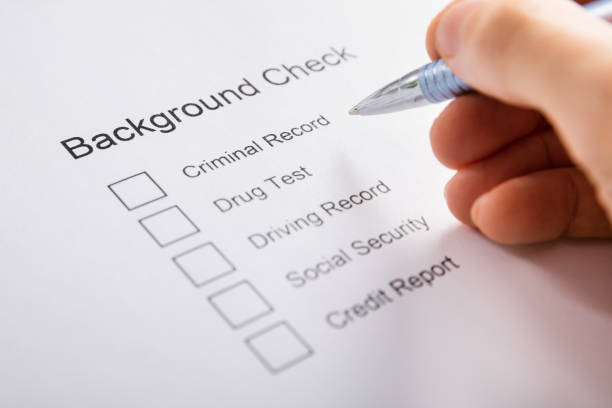 This guide will explain the definition of public records, why it is your legal right to find public records, what you can do with different types of records, and of course, how to get them for free online.
Focusing on the state of Arkansas, this guide will also explain the background check process employers, landlords, and professional agencies frequently perform using free public records. A criminal history check is not some mysterious thing that only big companies are allowed to perform. You can run a background check on anyone you want.
However, keep in mind that some public records are safeguarded to protect your right to privacy. So while the records are technically free and available, you will sometimes need a person's express authorization such as a copy of their government-issued identification. Without authorization you can find some information, such as court records, but you may not be able to receive vital records or other data.
If you are a small business owner, a landowner, or someone interested in hiring a contractor to outsource work, then you will benefit tremendously from running your own background checks.
What Are Public Records?
First, let's talk about the definition of public records. How do you know what is public and what is not?
To clarify, all records the government creates and stores are defined as public records. Even sensitive information that you cannot access without proper authorization is technically "public records." Being a public record does not automatically make that information available to just anyone who asks arbitrarily.
The law protects your right to access free public records based on the principle of freedom of information. A federal law called the Freedom of Information Act ensures that government is open and transparent.
Basically, in all American states including Arkansas, public records include any document (such as the proceedings of a legislative meeting, a court case, or a birth record) or multimedia (such as photographs of public spaces, maps, and digital files) that are created and stored by public service or government agencies.
Even when recordkeeping is outsourced to the private sector, as they sometimes are with vital records, the government still owes you the responsibility to provide access to information.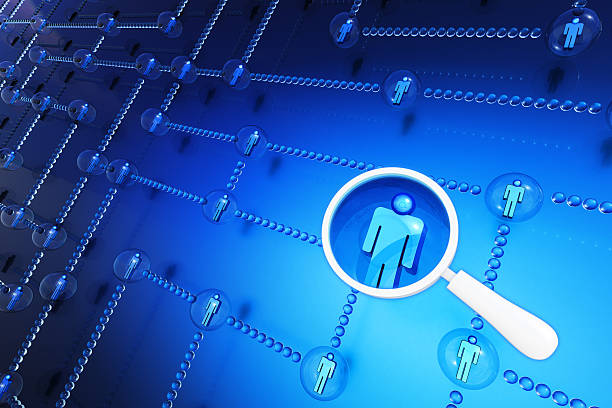 However, the state and federal government also protect your right to privacy. The government also protects sensitive data such as trade secrets or anything that would become a threat to national security. You cannot access certain types of public records without being a law enforcement officer, either.
Sensitive public records—from trade secrets to juvenile justice records—are still referred to as "public records," but you may not have the absolute right to view those records.
This guide will help you navigate the tricky terrain between those records that are free and easy to find and those that might require authorization. For the most part, the records you need will be free and open.
The Differences Between Local, State, and Federal Records
Obviously, different government agencies will keep their own public records. Local government agencies or public service organizations like municipal police departments have their records. County agencies maintain other types of records such as property records. State government agencies including circuit courts or state departments of health have their own sets of records, and the federal courts and agencies will have records too.
Don't be dissuaded by the bureaucracy. Because most records are now digitized, you can find what you are looking for quickly by using this guide. Generally, the public records you need will be focused on the state in question, such as Arkansas.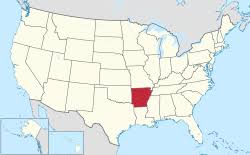 What Can I Find in Free Public Records?
Public records in Arkansas will include anything remotely related to public health and safety. For example, court documents, driving records, birth records and marriage certificates are all free public records.
Property records, and information related to will and probate are also public records. To a lesser degree, information related to your credit history may also come up in the public record. Rest assured, though, there are also laws that safeguard your privacy and that of other citizens of the state of Arkansas, preventing landlords or employers from using your credit history against you in a discriminatory way.
The law balances your right to free and open government and your right to privacy as best as it can. You are encouraged to search the public record for legislative proceedings, to see how politicians vote on the issues and how they spend your taxpayer money. If this were not the case, we could not have a functioning democracy.
By the same token, you are legally entitled to access your own personal records for things like your driving record or your own criminal history. It is a good idea to exercise your right to free public records. With a little practice, the process of finding what you are looking for gets easier.
What is a Background Check?
Not all public records searches are for background checks, but a background check always entails a search of free public records in Arkansas or any other state.
A background check is simply a process whereby you seek access to free public records relevant to the situation. You can drum up information and evidence about a person or a corporation to see if that individual or company had been involved in a civil or criminal lawsuit. This type of information can be instrumental when you are making hiring decisions.
Background checks are by definition dependent on public records, but not all public records are relevant to criminal history or background checks. Some records pertain more to things like divorce and marriage licenses issued in the state, or pertain to the status of property liens.
Background checks can refer to an individual or company's criminal history, including arrests and convictions, as well as time served. Arrest records will be safeguarded to protect the innocent, but you can always learn about convictions and also sentencing data.
For example, if you want to know how much time is left on a person's criminal sentence in a state penitentiary, you would search the public records. You can also use free public records searches to find out if there are convicted sex offenders living near you or to your children's schools.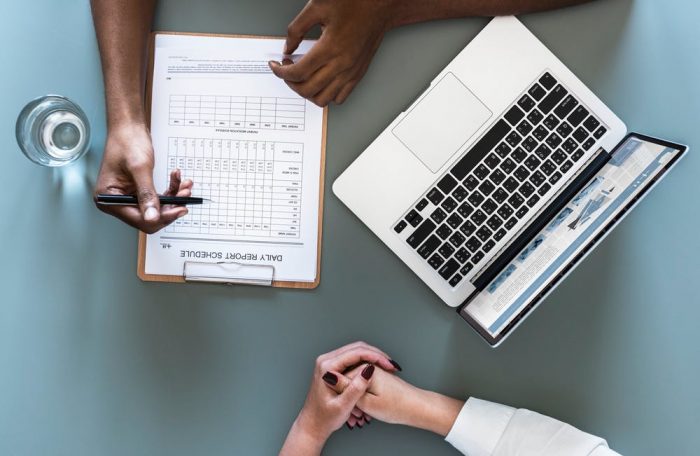 Arkansas Background Checks
If you are an employer or a property manager, you will be most interested in performing a free background check in Arkansas. Therefore, start with the start. This guide shows you what you need to do to access the information you need for free, by searching public records online.
Background checks have become commonplace in the job market, considered critical for insurance purposes and due diligence. In face, background checks may be required by law. The law mandates background checks for persons who are being considered for employment to work with vulnerable populations like children or the elderly. Similarly, you are required to run a free background check on someone who may be handling hazardous materials like explosives.
Basically, you need to know who or what you are dealing with when you accept a tenant's application to live in your property or when hiring someone. Employers need to know if the people they are hiring have a criminal history that could impact their behavior or performance.
Running a background check cannot tell you everything you might want to know about a person, or shed light on their character but it will tell you what you need to know to make sensible hiring decisions.
Especially when you are hiring a nanny, babysitter, housekeeper, or home health aide, you are responsible for running a background check. Why would you entrust your family to someone you knew nothing about? Even if you are just hiring a contractor to do renovations in your house, you can run a quick background check to make sure that company has not been found in violation of tort laws such as breach of contract with a former client.
Don't feel bad asking people if you can run a background check on them. In the state of Arkansas, running a background check is standard practice. Some folks might get annoyed or find it invasive, but it is common enough. Plus, it is your right and perhaps your obligation to run a background check.
Consider the other reasons you may need a background check in Arkansas: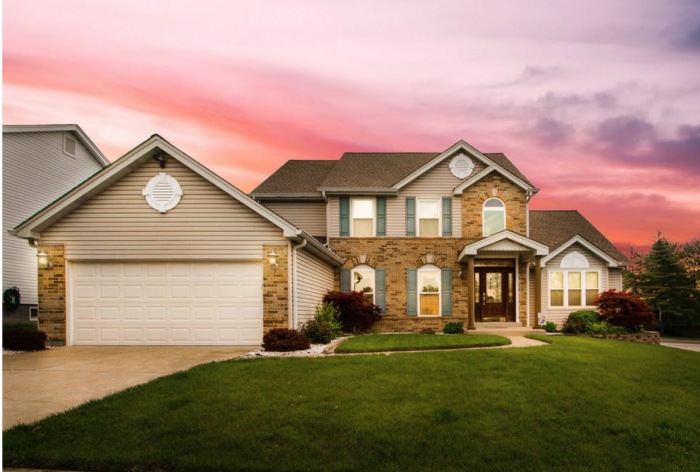 Home or apartment rentals. Renters sometimes feel disempowered and forget that it is their right as well as their landlord's to run a background check on the other party. When you are renting a place in Arkansas, do yourself and your family a huge favor by running a background check. Why? A background check will show you if the landlord or property management firm has a good track record when dealing with tenants. You could find out that the landlord had been fined after being found in violation of a tort law or even jailed for criminal negligence.
Screening tenants. Obviously when you are the property owner or manager, you will want to run free background checks on any applicant. Just think–your insurance may not cover your damages if you did not do your due diligence by running a background check first to make sure the tenant is not a convicted felon. You cannot use the information you find to discriminate, but you can use it to make sound and wise judgments.
Online dating. The concept of running a background check on the people you meet online might seem strange to you, but when you think about all the creeps and criminals lurking out there, it is really in your best interest to search the public records before you meet in person or start dating. Online dating is a great way to meet people in Arkansas. To protect yourself from harm and keep your family safe, all you have to do is run a background check on the people you start dating by using the tips in this guide. Some online dating and friendship services claim to run background checks on the people who sign up. Don't trust them. Their background checks are likely to be cursory and not include the type of information that might be most relevant for you. The company may not necessarily access the public records as thoroughly as you might like, so it's best to take a little time to do it yourself.
Outsourcing or Hiring Contractors. Renovating your home or hiring a freelancer for your company? As kind and trustworthy as a person might seem, you still need to do your due diligence by running a background check. You could find that a contractor offering you great prices is doing so because their professional license had expired. Why risk it? Correcting their renovation errors could end up costing your double.
Childcare and Eldercare. One of the most important reasons for running background checks is for childcare or eldercare services. You are leaving strangers alone with your kids or your elders. Therefore, you absolutely need to run a free background check. Even if you know the babysitter or nanny personally, you might not know everything about them. The only way to find out if there was a criminal conviction is to run a background check.
Genealogy and Locating Lost Relatives. Genealogy is fun and free public records make it simpler to find the archived information you are looking for, such as the birth, marriage, divorce, and death certificates belonging to ancestors. You can also use the public records in Arkansas to locate long lost relatives, people who you might be estranged from, or runaways. The public record could lead to information related to adoption records, too.
Learning About Yourself. Have you ever considered running a background check on yourself? Think about it—wouldn't you want to know in advance what employers or any other outside party can learn about you? If you run a background check on yourself, you will be in a much better position to field tough questions in an interview. People forget about a DUI they had when they were younger and are sidelined in an interview. The law even allows you to expunge some types of public records, especially juvenile records.
Research for Your Appeal or Insurance Claim. You can also search public records in Arkansas to gather evidence to use in a pending case, an appeal of a conviction or sentence, or to make or dispute an insurance claim.
Can Employers Find Out Everything About Me?
One of our greatest fears is the invasion of our privacy. Rest assured employers and landlords are not allowed to use information about your credit history against you. In the United States, privacy matters just as much as freedom of information.
Employers located in Arkansas or any other state need to comply fully with federal law regarding fair use of the public record. Your credit history is sensitive information, leading to the Fair Credit Reporting Act (FCRA).
FCRA-Compliant Background Checks
One of the benefits of doing your own free background checks in Arkansas is that you can be more certain of being FCRA-compliant in your hiring practices. When you subscribe to services to outsource your background check, the public records searches could cause you problems in the future. You can get sued if an individual believes you violated the FCRA and anti-discrimination laws.
How Can I Find….
Time to locate the free public records you need in Arkansas!
Criminal History Records
Criminal history background checks generally start with locating court records. Court records include all civil and criminal cases, including convictions and sentencing.
You can then look for inmate records or probation records. To find out about misdemeanor or felony convictions, or how long a person has left on their probation sentence, start with the court records.
Court Records
Before you start searching court records in Arkansas, remember that there are several different legal jurisdictions. There are county courts, circuit courts, and state-level courts, as well as federal circuit courts in Arkansas. First figure out what jurisdiction the case was tried and then begin your hunting.
In Arkansas, the court records of the State Supreme Court, State Court of Appeals, and also the District Courts and Circuit Courts have been recently centralized, making it much easier to find case history.
Find Arkansas court records now.
Remember that court records pertaining to out of state crimes or federal crimes will not be searchable through the State of Arkansas court records.
If the person you are investigating used to live in another state, all you would need to do would be to use one of our other state guides to extend your search.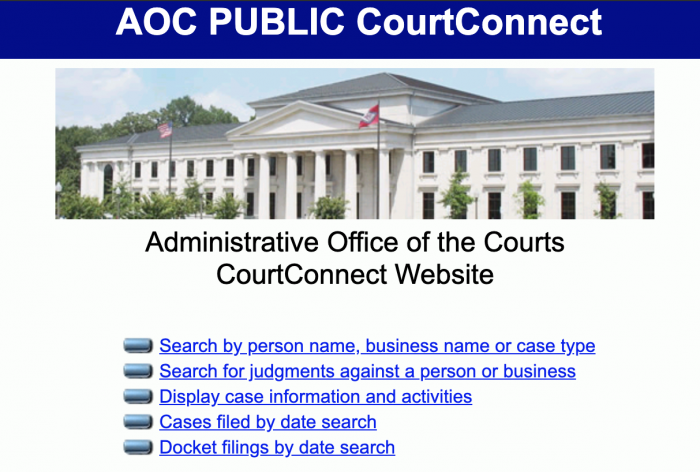 Driving Records
According to Arkansas state law, code section 27-50-901, driving records are public information but they are kept confidential. This means that when you search a person's driving records, you must receive express written consent via an official release form.
You can find all Arkansas Driving Records forms.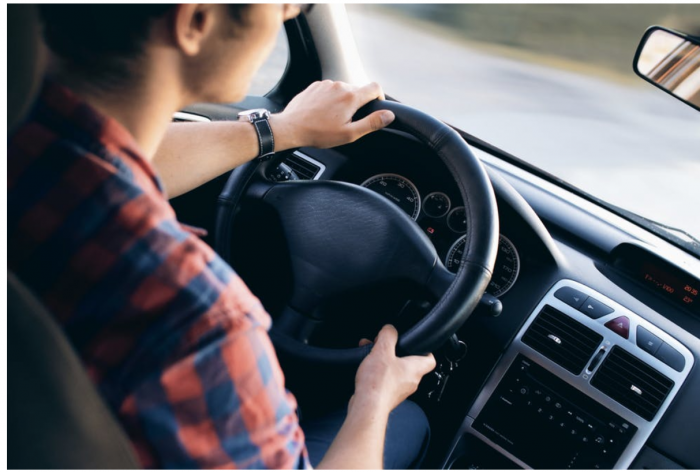 Searching for your own driving record? That is easier—just visit the Arkansas DMV and request your own driving record.
Missing Persons Records
The Arkansas attorney general office maintains records related to all public safety matters, including missing persons records.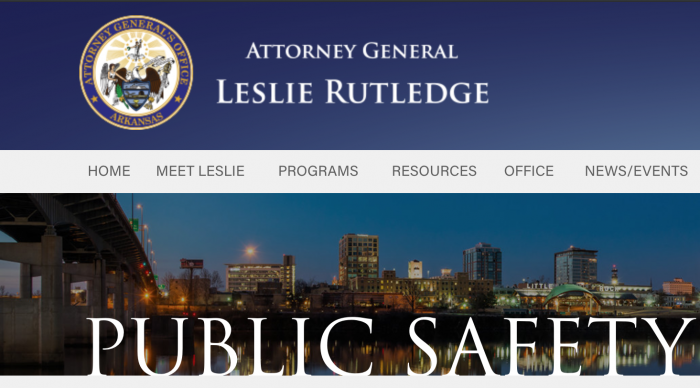 Missing persons—whether abductees or runaways—frequently cross state lines, which is why the Arkansas attorney general interfaces with the federal database on missing persons: the National Center for Missing and Exploited Children.
Jail, Prison, and Inmate Records
Searching for inmates serving time in a county, state, or even federal prison located in Arkansas is relatively easy.
Victims often want to know about the status of a person's sentence. Likewise, family members and friends may want to conduct inmate searches to visit a person in prison or send money.
You can also find out about alternative sentence status, such as time left on probation.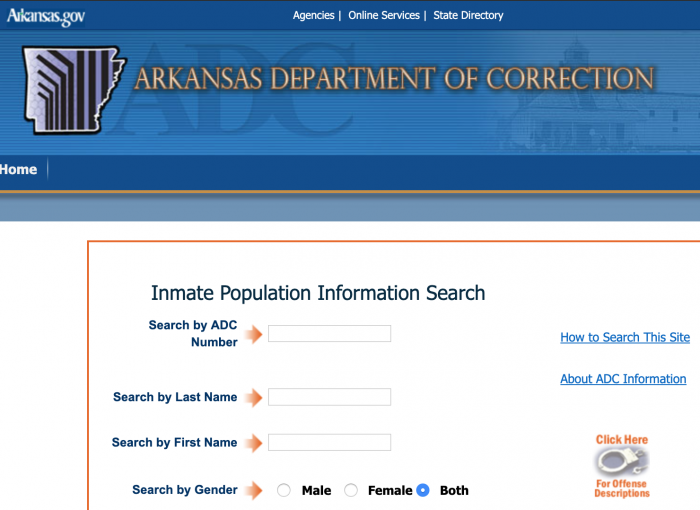 The Arkansas Department of Correction Inmate Search function is the best way to conduct your free public records search related to the status or location of an inmate.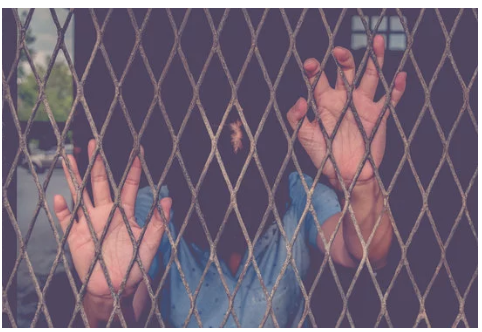 The Arkansas Department of Correction also keeps you and the public safe by providing access to information about recent inmate escapes.
Sex Offender Records
The Arkansas government makes it easy for you to protect yourself and your family by maintaining a database of convicted sex offenders.
Search the Arkansas Crime Information Center Sex Offender Registry.
Information about former sex offenders is essential in some situations such as sending your child to a new school or hiring someone for a childcare or eldercare position.
Property Records
Property records are usually a county level matter. Therefore, when you want information about a piece of property or real estate, you need to find out what county the property is in.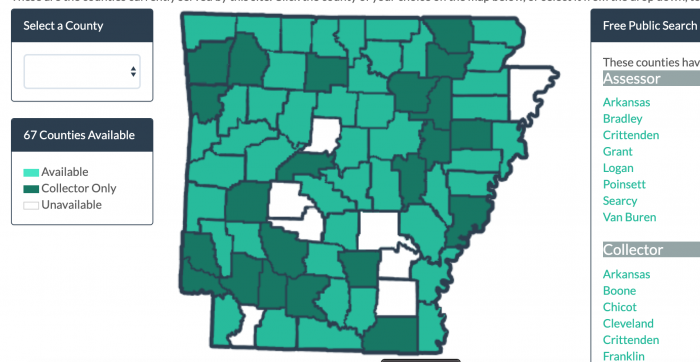 Thankfully this website offers you the chance to search every county in the State of Arkansas for the property records you are looking for.
Unclaimed Property Records
The Arkansas State Auditor maintains records pertaining to unclaimed property.
Unclaimed property does not refer to abandoned buildings. Instead, unclaimed property refers to dormant or neglected bank accounts, unclaimed wages from a former employer, unclaimed insurance payouts, or uncollected deposits on public utilities accounts.
People sometimes forget about items in a safety deposit box or dividends that had been collecting from stocks and bonds. This is also unclaimed property, and the government safeguards that property for the individual until the person provides identification to claim it. Alternatively, if the person dies, their primary beneficiaries can present the proper identification to claim the records.
Search unclaimed property in Arkansas.
Vital Records
Vital records like birth certificates, death certificates, marriage licenses, and divorce decrees are kept by the Arkansas Department of Health.
To receive the Arkansas Department of Health vital records, you may need to provide government identification or a signed authorization form from the individual in question.
Conclusion
This guide was designed to show you exactly where and how to find all free public records in Arkansas. The public records can be used for background checks and criminal history searches or for genealogy purposes. You can search for public records simply because it is your right to do so under both state and federal laws.
Some of the public records you may need will be confidential and accessible only with proper identification or authorization, but for the most part you will find what you need by using this guide or our other state guides.