If you are a resident of Polk County, or just do business or own property in Florida, you will inevitably come across a reason to access free public records. Public records in Polk County include things like birth and death certificates, court documents, criminal records, and more. The government keeps records for public health and safety, and for the most part those records are by law free and available to you.
You may need to pay a nominal fee if you need to print a copy of public records or if you need certified copies, but otherwise these are considered a fundamental right due to freedom of information laws. If you have previously searched for free public records in Polk County but were asked to pay for the service, most likely you came across a third party site.
Many third party organizations charge you to search for public records or conduct background checks. You can go that route if you choose, but if you want to save money and have more control over which records you find, then this guide will help you.
This guide will explain what Polk County public records are, what you can expect to find, what can do with public records, and how to find them easily. Also, this guide is unlike any other in that it focuses exclusively on public records you can find in Polk County, Florida. Many public records are actually kept at the state or county level. It is essential that you know where to search for the right public records.
You may be using this guide because you want to run a background check on someone. Or perhaps you want to locate property records, or find a long lost family member. It does not matter what reasons you have for searching the public records. It is your right to do so.
What Are Polk County Public Records?
First, let's go over what public records actually are. When you hear the term "public records," it refers to most documents that the government creates and stores. In a democracy, the government is the people. That means that you and all other people are as entitled to view public records as any elected official.
In Polk County, the state of Florida, and in the federal government, public records include any document or data including multimedia files like photographs and digital files that are created and stored by public service or government agencies. The government keeps track of births, deaths, marriages, and divorces, just as it maintains records of court proceedings, criminal and civil trials, and driving records.
Sometimes the information that is kept in public records will be safeguarded and available only to law enforcement or for other official purposes. Yet most of the resources you will be looking for in Polk County or Florida will be available to you. Consider the following, all of which can be considered matters of public record:
Legislative proceedings
City hall meetings
Court documents
Birth certificates
Property records
You may need to access public records in Polk County when you are applying for a new job. Or, you might want to access the free public records to run a background check on someone you are considering hiring. While some folks might consider it an invasion of their privacy, it is standard practice in Polk County to run background checks and it is your right—and even your responsibility—to do so.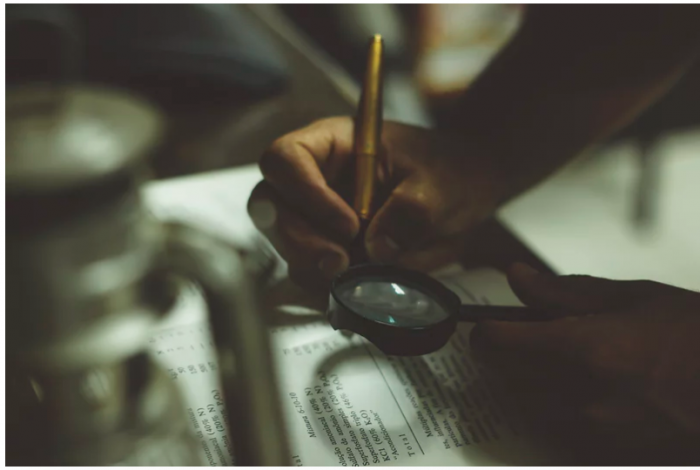 What is Included in Free Public Records?
When you start looking for public records you can easily find things like whether or not a person is serving a sentence in a county jail or federal prison, whether a convicted sex offender is living nearby, or whether a person's divorce has been finalized. You can also find court proceedings that help you build your own case. In fact, you could even look for your own public records like your birth certificate for when you are applying for citizenship in another country or to change your name.
Protecting Your Privacy
There are a lot of records that are technically "public," but which are restricted. Access to some records will be limited only to authorized persons when the right to privacy trumps the right to freedom of information. As important as freedom of information is to a democracy, the right of privacy is also important. To balance these two opposing rights, the government does sometimes require that you receive written authorization to conduct a background check.
You may need a copy of an individual's government-issued photo identification to locate some of the free public records that you hope to find in Polk County of elsewhere.
Credit history is another sensitive issue. While some credit history information may become part of the public record, it would only do so if it became a legal issue. For the most part, credit history is not considered part of the public record and employers cannot use your credit history against you.
The government would also restrict access to any public records that would jeopardize national security.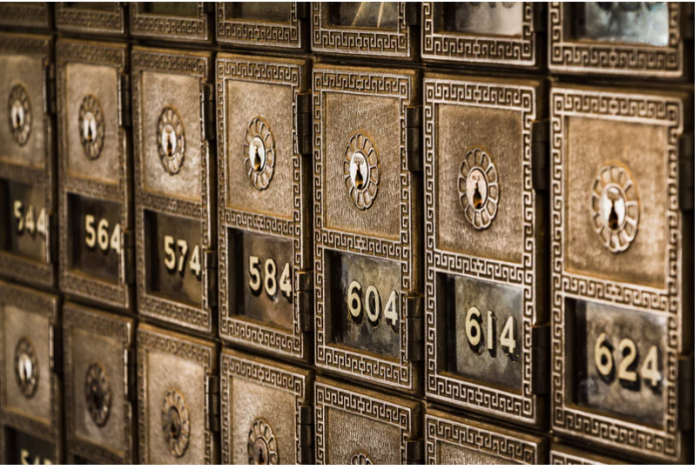 Polk County Background Checks
One of the most common uses of the free public records in Polk County is to conduct a background check. A background check is used to evaluate candidates for a job, or tenants for a rental property. You can also use a background check when screening babysitters or for checking up on someone you met online.
Background checks use the free public records. Once you familiarize yourself with the process of conducting a free public records search, it will become easier for you in the future. Just remember that even though a person lives in Polk County, Florida now, not all of their public records will be located here. You may need to look for free public records in other counties or other states.
If you are interested in performing a free background check in Polk County, you have come to the right place. This guide will help you find everything you should need to make informed choices.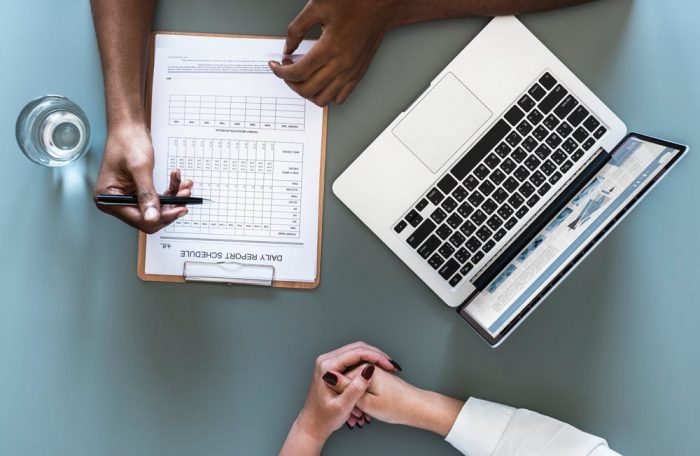 Why Run Background Checks?
In some situations, background checks are actually required by law. The law requires background checks when a person applies to work with any vulnerable population including children or the elderly. Education, healthcare, childcare, and eldercare are job sectors that require background checks for employment.
Similarly, background checks are required for many government jobs and for positions involving sensitive data or equipment.
Background checks may be strongly recommended by insurance companies to show you did your due diligence when hiring or when accepting a tenant for renting your property. A background check takes very little time and can keep you, your family, and your property safe.
Consider all the following reasons why background checks are a good idea:
Renting a Home or Apartment. Many tenants do not exercise their right to conduct a background check on their landlord. Yet when you think about it, it makes perfect sense to do so. Your landlord wants to run a background check on you, so why wouldn't you want to do the same to them? If your landlord was involved in a civil suit, fined for negligence or even involved in a criminal case, you can find that out easily by checking the free public records.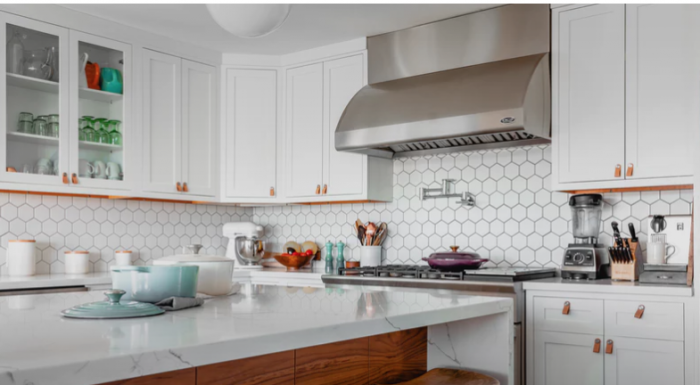 Screening Tenants for Your Rental Property. Earning passive income from a rental property is good business in Polk County. All Polk County landlords know that it is in their best interest to run a background check on prospective tenants. A background check may reveal what you need to know about the tenant, but remember, you cannot use information to discriminate.
Applicants to Professional Organizations or for Professional Licenses and Certifications. Most professional organizations will require all applicants to provide some public records or to submit to a background check before providing a license or certification. This is true for the healthcare professions, in education, in law, and in many other areas in which it is important to verify a person's identification and background.
Keeping Yourself Safe. Searching the free public records can keep you and your family safe. You can use public records to find out about convicted sex offenders in the area. Similarly, you can run a background check on people you meet online. If you meet people on dating or friendship websites, you should be running a background check before you meet in person.
Hiring Contractors. When you hire a contractor to do any work or repairs, or when you outsource work for your business, use the background check process first. You can do a background check yourself and save considerable money, while learning a lot about the person or company you are considering to hire.
Childcare. It is critical to use the background check process to screen babysitters, nannies, or tutors for your children. The person will be in charge of your children. Even if you know the person, you might not know everything about them. Your child's life could be at stake.
Genealogy. A popular use of public records is to search for long lost loved ones or for genealogy research. You can use the public records to look for adopted relatives, or to search for missing persons.
Verifying Your Own Information. Because employers in Polk County will be running background checks on you, it is in your best interest to stay one step ahead of the game by first checking your own data. Make sure that the records are straight. Also, you may be able to apply to expunge a criminal record in some cases—particularly if it was a juvenile case.
FCRA-Compliant Background Checks
This guide also helps you conduct background checks that are in accordance with state and federal laws. Employers and landlords cannot use information found in a public record to discriminate. When you use third party services to conduct background checks, you could unwittingly open yourself up to possible litigation because it could appear that you used the information against a person.
For example, consider the Fair Credit Reporting Act (FCRA). The FCRA prevents credit history from being held against a person. Your background checks need to be FCRA-compliant.
How Can I Find….
Now we can begin the process of searching for free public records in Polk County, Florida.
Court and Criminal History Records
One of the most common uses of public records is to find information about prior or pending court cases.
You may need this information to build an appeal, or to learn about the history of a case.
Or, you may want the information as part of a criminal history background check when you are screening applicants, researching a person you met online, or screening tenants.
Because there are so many different legal jurisdictions, you may need to search in several different places to find the court records you need.
In Polk County, Florida, the Clerk of Courts and Comptroller manages most of the county court records. This is where you would go if the court case or criminal proceedings took place in a Polk County court.

Search Polk County Court Records now.
Using the Polk County Clerk of Courts and Comptroller search function is easy. However, not all cases are heard at the county level. Many civil and criminal cases will have taken place in other jurisdictions, outside of Polk County or in the state or federal court system.
Therefore, it may be helpful to search other counties in the State of Florida when conducting a background check. Once you get used to the process of searching the records, it will seem easier.
The websites for searching court records allow you to search by docket number or name.
You can also check the State of Florida law enforcement records.
Driving Records
Driving records can tell a lot about a person, which is why they are frequently included in background checks.
Within Polk County alone, you can check the status of a driver license as well as a driving record by visiting the Office of Tax Collector.
The Florida Highway Safety and Motor Vehicles Department maintains public records related to driving. You can also receive a copy of your own driving abstract online.
While some of the details of the driving record will not be released to the general public, you can find out a lot that could pertain to an applicant for a job.
Search driving records in Polk County.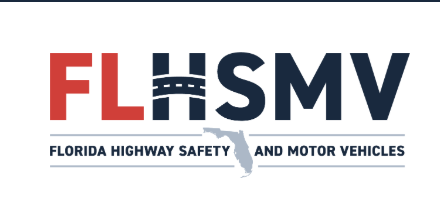 Using driving records as part of a background check is helpful because the information could alert you to the individual's safety record. This could be helpful when you are hiring someone who will be driving your kids to and from school.
If you or the person you are checking lived in another county in Florida, you can still use the Highway Safety and Motor Vehicles search function.
It is also advisable to check your own driving record in Polk County or Florida.
Missing Persons Records
The public records can be put to good use by helping you find out everything you can about a missing person—child or adult.
Because abductees and runaways do often cross county or state lines, missing persons records are kept at the state and even the federal level.
In Florida, you could start your search first with the Missing Endangered Persons Information Clearinghouse, which is maintained by the Florida Department of Law Enforcement.

The Florida Crime Information Center is also a helpful resource for finding missing persons records in Polk County as well as the rest of Florida.
Jail, Prison, and Inmate Records
You can use the public records to search for inmates currently serving time in a Polk County correctional facility. In fact, you can even locate information related to a person on probation or parole, especially if the case was processed in a Polk County court of law.
The Polk County Sheriff's Office is a good place to start your search for inmate records.
On the Polk County Sheriff's Office website, you can also apply for an expungement of a criminal record, if you are eligible.
While arrest records are not typically part of the public record due to the fact that the person has not yet been convicted in a court of law, the Polk County Sheriff's Office does release some information about pending arrests.
Therefore, you can check Polk County arrest records here.
Criminal history is an integral part of any background check. You do need to know if an employee or tenant has been convicted of a crime, when, and why.
If you believe that the individual may have been convicted of a crime outside of Polk County, you may also expand your search to include other counties in the State of Florida.
Sex Offender Records
The State of Florida and Polk County both maintain databases of convicted sex offenders, through the creation of a mandatory registry system.
You can therefore search both the Florida Department of Law Enforcement Sexual Offenders and Predator System
And search the Polk County Sheriff's Office
Information on convicted sex offenders may help you when deciding where to live in Polk County, where to send your child to school, or how to keep track of a convicted sex offender.
Victims and their families also have the right to this information.
It is your right to have this information, but you cannot use it to harass or harm another person.
Property Records
Real estate and property records are typically maintained at the county level. If the property in question is located in Polk County, then you would want to head straight for the Polk County Property Appraiser.

Search the Polk County Property Appraiser for property records by owner name.
You may find information related to liens and titles, which can be critical in your search or when involved in a lawsuit or disputing a will.
Unclaimed Property Records
When a person dies or moves away, they may forget to tie up all their loose ends.
Dormant bank accounts, neglected safety deposit boxes, forgotten deposits on utilities, or unclaimed wages are all types of "property" that the government will safeguard until the rightful owner lays claim.
If you want to search for unclaimed property that may belong to you, then you can contact first the Polk County Clerk of Courts and County Comptroller.
Generally, you must prove your identity. If you are not the original owner but the primary beneficiary, that's fine as long as you can prove your identity and that the property legally belongs to you.
Another way of locating and reclaiming unclaimed property that may be yours is to visit the office of the Florida Department of Financial Services.
Vital Records
Birth, death, divorce, and marriage records are all considered vital records.
The Florida Department of Health maintains vital records for all counties in Florida.
Therefore, if the birth, marriage, divorce, or death took place in Polk County or anywhere else in Florida, your first stop would be the Florida Department of Health website.
You can order certified copies of birth certificates and death certificates, as well as marriage and divorce records through the Florida Department of Health.
However, you will need to provide proper identification. Vital records will only be released to persons with valid government identification.
You can order the records in person at a Florida Department of Health office or online through the government-authorized third party system VitalChek.
For more information on how to order vital records you need, visit the Florida Department of Health.
Conclusion
Hopefully this guide covered all the free Polk County public records you will need to conduct a background check or find the documents you need.
Whether you are applying for a job or screening candidates yourself, searching the public records can become a valuable skill. You can use public records for a number of reasons, arming yourself with knowledge and empowering you to make decisions.
The records you find may pertain only to Polk County, Florida but you can just as easily search the public records in other locations.