Public records in Hillsborough County—from your birth certificate to a background check on an employee—should be free and easy to find. And to a certain degree they are, but it helps to know where to go and how to search for public records in Hillsborough County in particular.
You will also find that performing a standard browser search using Google or similar search engines may yield sponsored hits and other results that lead to you fee-for-subscription service websites. There is nothing wrong with paying someone to find free public records for you in Hillsborough County or elsewhere. Yet if you are interested in saving some money or simply want to do one search and not subscribe to a whole service, then you came to the right place.
Public Records
This guide will explain public records in Hillsborough County: what kinds of records you can expect to find and what you may not be able to find without proper authorization or signed release forms.
This guide will also explain why some records are important for employers, landlords, employees, and tenants. In fact, if you are an employee, you need to know how to conduct a legal online public records search in order to prevent the appearance of discriminating against job candidates when you use background checks to screen applicants.
Background checks are only one of the many uses for public records searches in Hillsborough County. You may want to do a background check on a private company, on a landlord or potential business partner, or on yourself to see if your juvenile criminal record still haunts you.
Hillsborough County public records include property records and other public records that will be easy for you to find, as well as public records that are kept by the state of Florida's government agencies.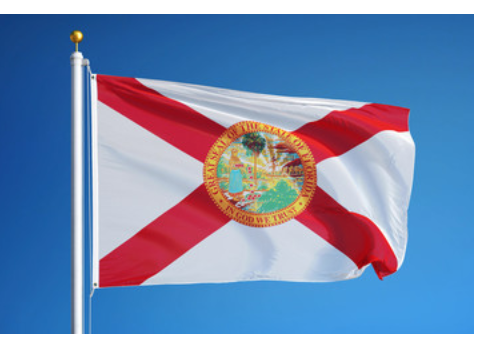 What Are Public Records?
The term "public records" is relatively broad. While not necessarily an overused or misused term, there are so many different connotations of public records. For instance, a journalist accesses public records to research how lawmakers voted or how the proceedings of a specific piece of legislation in Tallahassee went. As a citizen of the United States, you have the very same right.
Accessing public records like court documents is considered a legal right of yours because of Freedom of Information.
The federal government ensconced freedom of information as being integral to the functioning of a democracy.
Beyond the public records from municipal and state government hearings and other official business conducted by elected officials, you may be interested in the types of documents that pertain to you or any other resident of Hillsborough County, Florida.
In this context, public records include any document or data (such as photographs and digital files) that are created and stored by public service or government agencies. This will include such varied things as:
Birth Certificate
Death Certificate
Driver Records
Sex Offender Registry Information
Inmate Status
Criminal History
Law enforcement, local and state correctional institutions, courts, and all other government agencies and organizations have to keep certain records free and open to the public by law.
Florida has its own Freedom of Information laws, which correspond to the federal government's Freedom of Information Act.
Don't ever hesitate to request the public records you seek. This guide will help distinguish between the records you can find and access, and those that you may not be able to access due to factors like privacy protection or national security.
For instance, you can't access juvenile records unless you can prove that you work for an authorized government agency. You will also not be able to access any information that could threaten homeland security.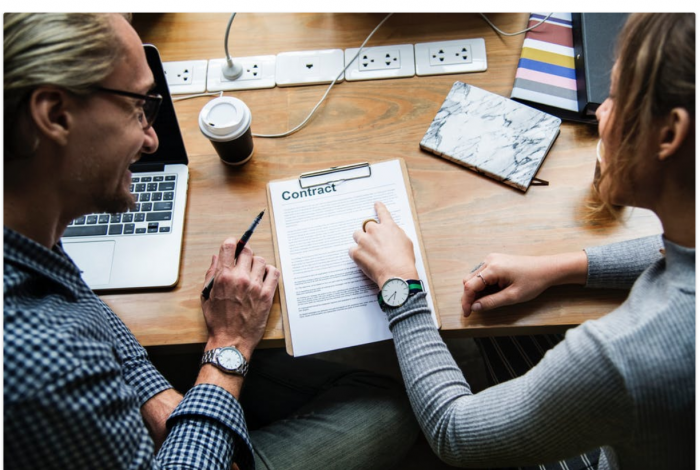 If you are researching records related to a person in Hillsborough County, it is a good idea to start your search with local, municipal, or county agencies.
The majority of public records will be held in local or state agencies, not at the level of the federal government. Property records are almost always held at the county level, not at the state or federal level.
What Can I Expect To Find?
When you commence your search of free public records in Hillsborough County, you can expect to find things like felony convictions, information related to an inmate in a county or state prison, or court records related to either a civil or a criminal trial.
You can search for your own personal public records if you provide proper identification. If you want a copy of your birth certificate, or your divorce records, then you can do so a lot easier than if you are searching for those things for someone else.
Therefore, before you begin your search, find out if you need to receive authorization to access those records. If you need signed written consent, it would be a good idea to acquire that first from the individual before going through the trouble—and sometimes paying a fee for processing.
Although state and federal law protects your right to accessing public records, there will be some records you cannot expect to find. The government naturally wants to protect privacy just as much as it wants to release free records. This guide will explain which records are available without special authorization and which do require consent from the individual in question.
Background Checks
Employers and landlords in Hillsborough County routinely run background checks on prospective employees or tenants. And for good reason: you want to know if you can trust a person with your valuable resources, your personal or business property, and even your trade secrets.
Running a background check is a straightforward means of verifying a person's identity and information. You can find out things like whether the person has been convicted of a crime, served time in prison, or has a DUI
Why Run Background Checks on Employees?
If you are a small business owner or a property owner interested in earning some income from rentals, you will want to consider your options for running free background checks. The reason for running background checks on employees and tenants in Hillsborough County is clear: to protect yourself.
It may not be the most pleasant thing to think about, but you would rather run the background check first then find out you hired someone who was untrustworthy or who had malicious intent to harm you or your business.
Just think: If you don't run a background check and something bad happens, you really only have yourself to blame. Employees and tenants in Hillsborough County have come to expect background checks as a routine part of the application process, so please do not feel guilty. You are not being an untrusting human being, just a smart one.
Florida or Hillsborough County law may in some cases require you to run a background check. This is especially true for those working in healthcare, childcare, or the human service sector. To protect vulnerable populations like children and seniors, the law requires that employers run background checks for positions like daycare worker, eldercare worker, or nanny.
Running Background Checks With Free Public Records
Free public records are the key to background checks. No background check is an instantaneous process. You need to search different government systems, databases, and documents. In fact, when you do a free background check yourself using the advice and information contained in this guide, you can streamline the data. You can find the specific information you need, instead of extraneous information you do not need.
Consider using free public records for the following:
Renting a House or an Apartment in Hillsborough County. Just because someone is a property owner does not mean they are trustworthy. How do you know they have been fined or even jailed for a violation or breach of contract? Easy—just check the Hillsborough County public records before signing that lease!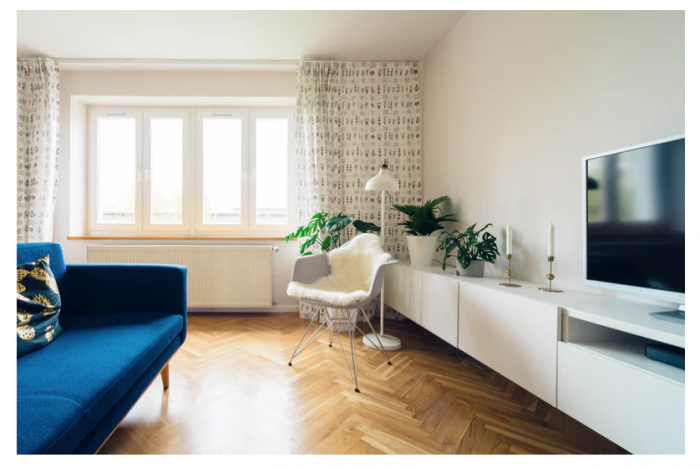 Property Owners/Landlords in Hillsborough County. Whether you are a seasoned veteran in real estate, or a property manager just getting started in rental income, this guide will assist you in running the appropriate (and accurate) background checks you need to ensure that all tenants are screened before you agree to allow them to live in your home or apartment.
Online dating in Florida. Online dating is a great way to meet new people, or even start friendships after moving from another state or county. But how do you know you can trust someone? Anyone can lie on their profile. The best way to make sure that the person you are interested in is not currently married or has a sex offender record is by running a background check. You can use free public records to find marriage records in Hillsborough County or to find out if the person has been convicted of a crime.
Hiring Contractors in Hillsborough County. Contractors are a blessing, being able to take care of repairs or small construction and renovation projects. However, you can never just trust the first person you call. Forget about finding the best price; you want someone who is totally legit and licensed. Using public records allows you to see who is registered with Hillsborough County and the state of Florida for the type of contracting work they do.
Babysitters, Tutors, and Nannies. Perhaps the most important reason for running a background check is to protect your children. Parents who need to hire childcare workers or tutors for their kids have no idea who they can trust. To avoid problems and assuage your fears, simply run a background check by accessing free public records in Hillsborough County, Florida.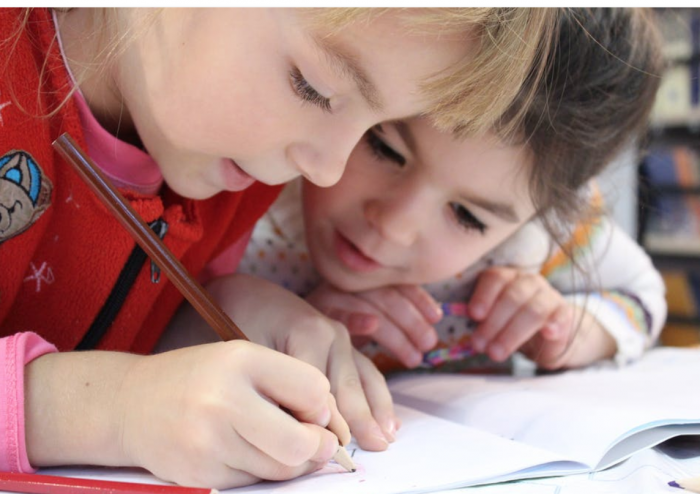 Finding Long Lost Loved Ones or Adoptees. If you are adopted or gave a child up for adoption, you may be able to find out where the person is by checking the public records. .
Using Public Records to Check Your Own Information. You may have forgotten about a glitch on your record from the past, such as a DUI or a misdemeanor conviction. If you are applying for a job and are concerned about what employers will find out about you, perform your own public records search. This way, you can arm yourself with information. For example, you will not be taken aback by questions your potential employer will ask you in an interview. In some cases, you may be able to apply for an expungement of your record.
What Can Employers Find Out?
The ways employers use information found in public records is a tricky area. Employees are allowed to access a great deal of information by searching the Hillsborough County public records but there is a limit to what they can find. There is also a limit to what an employer can do with that information.
Employers are expressly forbidden to discriminate, even if the discrimination is subtle or unconscious. For this reason, employers are strongly discouraged from using credit history reports as a component of a background check. A person's credit history is sensitive information, and can be used to unfairly discriminate in housing applications too. For this reason, the federal government passed the Fair Credit Reporting Act (FCRA).
If you are an employer or a landlord, be careful when using free public records. Be especially wary of third party companies that claim to run the most effective background check for you for a fee. These services will not necessarily give you an FCRA-compliant report, which could land you in legal trouble. Be safe and use the public records judiciously.
How Can I Find….
The rest of this guide will contain detailed information, including links, to free public records in Hillsborough County or Florida.
Criminal History Records
One of the easiest public records searches you can do is for criminal history. Usually filed as court records, criminal charges and convictions can be found by searching the Hillsborough County Clerk of Court and Comptroller's Office.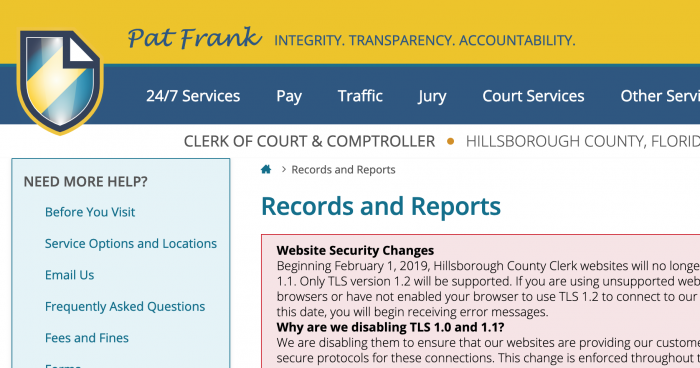 Using the Hillsborough County criminal history records search, you can locate various public records and data files including:
Civil cases
Criminal cases
Traffic cases
Other records
There are different levels of authorization for accessing different elements of a person's criminal history. Check here before performing your search.
Hillsborough County allows you to perform a public records search for free.
Arrest Records
It is rare that you can access arrest records, given that an arrest does not mean a person has been convicted of a crime.
As an employer, be careful when accessing resources that include arrest records.
In Hillsborough County, you can check arrest records.
Driving Records
Many people assume that the best way to search drivers records is to go to the Department of Motor Vehicles (DMV) in Florida. Incorrect! You are much better off going straight to the Hillsborough County Clerk of Court and Comptroller, where you can find information related to traffic violations and your drivers license.
You can access Hillsborough County drivers license records here, including:
If you are hiring someone for commercial driving purposes, then you may be required, or at least strongly advised, to conduct a background check detailed enough to include driving history and driving records.
Missing Persons Records
The Hillsborough County Sheriff's Office maintains its own database of missing persons. This means that you can securely search for any abductee, adult or child, or runaway.
If you believe the missing person is no longer located in Hillsborough County, then you may also extend and expand your search by accessing the Florida Department of Law Enforcement Missing Endangered Persons Information Clearinghouse.

Inmate Records
A person can be an inmate in a local, county, state, or federal prison. Your first step when looking for free public records on any inmate would be to determine which correctional institute that person is in. You could begin first by checking the court records to find out the jurisdiction of the crime, for example.
Then, you can perform the inmate search in several ways.
If the person is in a prison or jail in Hillsborough County, you can use the Hillsborough County Sheriff's Office website to conduct an inmate search.
The Hillsborough County Department of Detention Services is where you would begin your search.

However, the individual may be in a state prison or correctional institute. In this case, visit the Florida Department of Corrections to conduct an inmate search using the free public records.
Sex Offender Records
Many people are curious to know whether a convicted sex offender lives close to them, their family, or their children's school. This is also true for daycare centers and playgrounds.
To conduct a search of convicted, registered sex offenders in Hillsborough County, you may start by visiting the Florida Department of Law Enforcement.

The Florida Department of Law Enforcement maintains the larger registry of convicted sex offenders in Florida, which matters because many offenders will have crossed county lines.
Search for sex offenders in Florida
Property Records
Property records usually are kept at the county level, not the state level. Therefore you came to the right place.
Search the Hillsborough County Property Appraiser database to find things related to deeds and titles.

Unclaimed Property
Unclaimed property does not refer to real estate, but to dormant bank accounts and safety deposit boxes, unclaimed wages, deposits that were left on utilities contracts, and insurance money. Dividends from stocks and bonds that were never claimed also counts as unclaimed property.
If you can prove your identification, you can retrieve any unclaimed property that legally belongs to you.
The unclaimed property usually goes to the Florida Department of Financial Services.
Visit the website of the Florida Department of Financial Services to conduct the search.
Wills / Probate
To search for public records related to a will or probate that took place in a Hillsborough County court, you can use the search function of the Hillsborough County Clerk of Court and Comptroller.
Vital Records
Vital records include birth records and the corresponding birth certificates, death records and death certificates, marriage and divorce records, and adoption records.
These types of public records, known collectively as vital records, are maintained at the state level by the Florida Department of Health.

The Florida Department of Health may redirect you to the VitalChek system, where you can apply securely online for the free public records you need.
Please note that you do need to provide valid photo identification to receive a copy of birth certificates in the State of Florida.
If you are not the individual listed on the certificate, then you do need to be someone who is authorized to access the public record such as a legal guardian or parent.
There are different types of birth certificate copies. Depending on why you need the certificate, the fee will vary. Check the Florida Department of Health for more information.
Similarly strict rules apply to who can access death certificates in the state of Florida. You need to be an immediate family member of the deceased, or someone who is mentioned in that person's will in order to access the death certificate or receive an official copy. Alternatively you may need a court order.
It is easier to receive copies of marriage and divorce certificates processed in the State of Florida or Hillsborough County.
You do need to provide the full names of the parties (spouses), the name of the place where the license was initially received, and at least the year in which the marriage occurred.
For marriage certificates in Florida.
For divorce certificates in Florida
Conclusion
Residents of Hillsborough County and the state of Florida have an express right to search public records. You can use public records do conduct background checks on employees. Background checks help keep you and your property safe, and could even be required by law.
Public records are by definition a public service. You can pay other people to search free public records, or you can take the DIY approach. It is totally up to you. Now that you have all the information you need, you can begin your free public records search in Hillsborough County.