When someone asks you to produce a copy of your birth certificate, or to submit to a background check, what they really mean is that they want to access the public records with your name on them. Public records are not as mysterious as they sound. Although they can be tedious to find, free Alaska public records are just a click away.
The Internet and the digitalization of the media files that comprise public records have also made it cheaper, quicker, and much, much easier for you to get the public records you need from any state. This article will focus on the State of Alaska, but you can also learn about finding free public records in other states, too.
After all, most people move at least once in their lives. You may need to access public records from Alaska and other states. Read on and find out how to simply the process of finding the free public records you need for yourself or for a background check.
Some of the reasons you might have come across this article include applying for a new driver's license after moving to Alaska, or applying for a legal name change after getting married or divorced.
Similarly, if you just moved to Alaska and are considering buying or renting a home, using free public records are going to be necessary. You can use the public records to run a title check on a house or to review your landlord's track record regarding lawsuits.
Another common reason why people in Alaska need to access public records is for background checks. This article will show you how to run your own background checks on prospective tenants and employees. A background check includes searching a person's criminal records from Alaska or any other state, as well as a person's driving record.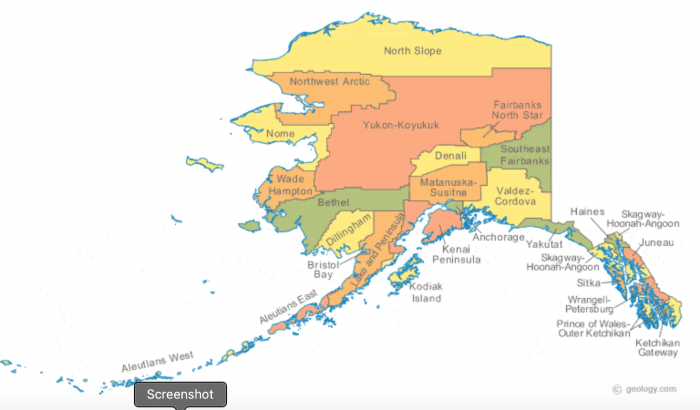 The Importance of Running Background Checks in Alaska
Employers and landlords in Alaska are probably already well aware of the necessity of running background checks on employees or tenants. In fact, you should also be running background checks on contractors and anyone else you do business with. You can run background checks on anyone you want—such as a person you met in an online dating site or a babysitter.
A lot of people move to Alaska to get away from it all, and a few are running from something. That means you should do your due diligence. Check up on people. You can be a trusting person and still verify the information someone is giving you.
At the very basic level, you need to run background checks for insurance purposes. If you make an insurance claim and the insurer found out you did not run a background check, the company has a right to refuse your claim in case of a robbery or vandalism. The law may even require you to run background checks before hiring personnel working with vulnerable populations like children or the elderly.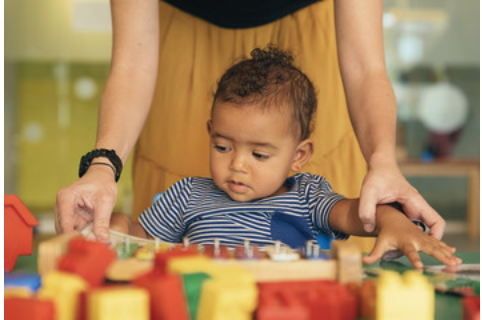 How Much Does It Cost?
You may now be wondering how much you have to pay to access the public records you need for a background check.
Perhaps you googled "background check" or "free public records" and came across websites offering you fee-for-service background checks or subscription services. These third party services do what you can do yourself by following the simple tools in this guide.
The truth is, you are already paying for public records whether you know it or not. Federal laws like the Freedom of Information Act, and more importantly, the Alaska Public Records Act ensure all government agencies have a responsibility to create public records and to make those records accessible to you.
Therefore, all local, county, state, and federal agencies maintain public records that are paid for by your tax dollars.
When you make a request to access any public record, the government is usually legally obliged to give that information to you. There are exceptions to that rule, of course, and we can go into that a little later in this article. For now, remember that if you are entitled to view the public records you seek, you can do so for free or a small fee related to mailing or receiving a certified copy.
You can pay other people to find public records for you, too, if you prefer.
What Are Public Records?
You know the term "public records," but you might not be a hundred percent sure of what the term "public records" actually refers to. It's not that daunting, really. Public records are government documents. Those could be piece of legislation, or they could be the transcripts of a legislative meeting.
Public records could also be patents. Or court-related documents like subpoenas. Public records are created whenever a person is processed through law enforcement agencies, stands trial, or receives a sentence in a court of law. Corrections records such as time served in a penitentiary, or time left on a probation sentence, will also become matters of public record.
In fact, any time a person is born in the United States of America, that information becomes public records. Hence, your birth certificate.
The same is true for when you die. A death certificate or death record is a public record. You may need to access a death record for reasons like getting reimbursed for a bereavement fare, or when making an insurance claim.
Public records can include any information or data created and stored by public service or government agencies. Not all public records will be released to any person or member of the general public. A record is still considered public when it is classified. For example, the government might restrict your access to a patent that reveals a trade secret, or to a piece of information that could damage national security.
Similarly, the government views juvenile justice records as sensitive material. Unless you are a member of law enforcement, you will be unlikely to be granted access to juvenile records.
Free Local, State, and Federal Records
Different government agencies at different levels of government keep their own types of records. Sometimes they share records, but for the most part they do not and you may need to contact multiple government agencies to find the free public records you are looking for in Alaska.
In Alaska, a good number of public records are kept at the state level, and a lot are also stored by municipal or county government bureaus. For instance, birth certificates, marriage and divorce records, and death certificates are collectively known as vital records.
Vital records are usually kept by a state agency. In this case, the Alaska Department of Health and Human Services is where you would go to find vital records like these.
You do not need to remember these types of details or to understand how the government bureaucracy works. Just scroll down and you will find out how to locate specific public records for background checks or whatever else you need.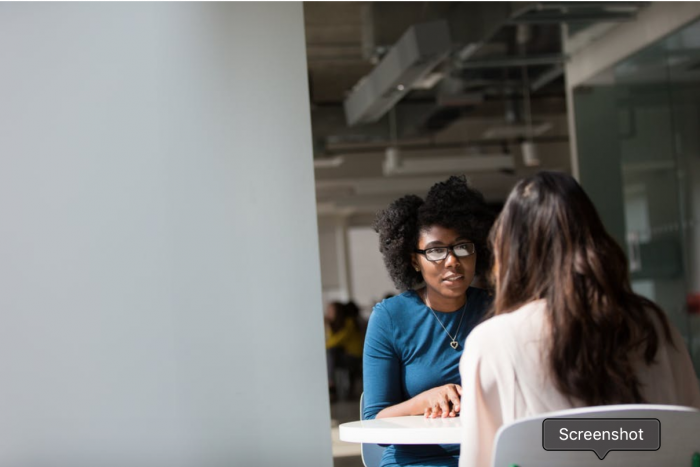 Employers and Landlords NEED to Read This
If you are thinking of including someone's credit history as a part of your background check, you might want to think again. Consult your attorney and find out if your hiring practices comply with the Fair Credit Reporting Act (FCRA).
The FCRA protects people from unlawful discrimination and applies to all Alaska landlords or employers. Running a background check is your right, but if it was discovered that you used someone's credit history to discriminate against them, you could face costly litigation. It is important to know that when you hire online services to run background checks for you, you have no idea if they ran an FCRA-compliant search.
Consider using this guide instead when running background checks.
What Comprises Free Public Records?
Just to give you an idea, here are a few things contained in public records.
Arrest records
Court records
Sentencing records
Prison/Inmate records
Property records
Violent criminal/sex offender databases
Missing persons databases
Birth certificates
Death certificates
Marriage records
Divorce records
Will and probate records
Unclaimed property records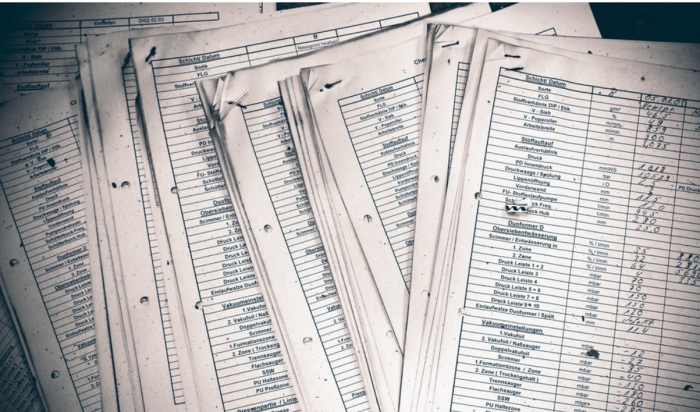 Reasons You May Want Public Records
If you are wondering what kind of situations may demand you to access public records in Alaska, here are a few of the most common circumstances:
Applying for a new passport. Whether this is your first American passport, or when you are applying for a passport in another country, you will most likely be asked to produce copies of official documents such as your birth certificate or marriage license. This guide will show you how to find vital records like these from the Alaska government.
Professional certifications and licenses. You will need to submit some of your public records when you apply for your license to practice any profession. These records usually include not just vital records but also driving records and criminal history records. The reason for this is that the government protects the general public from fraudulent practitioners.
Changing your name. When you change your name legally, it will require you to provide a copy of your birth certificate or previous identification. You may also need to provide the documentation related to previous marriages or driver records.
Gender change. When you change your gender legally, you will need to access vital records.
Genealogy searches. Fast becoming one of the most common reasons to search the public records, genealogy is fun but it can be hard work. Many of the public records you seek will be archived, and some were not turned into digitalized copies and you may need to visit local or state libraries in person. However, records kept over the past several generations are generally going to be accessible online.
Law enforcement or crime research. You can also search the treasure trove of public records for research. Let's say you are an author interested in a specific crime story. You can use the public records to learn all you can about the case. Another example would be if you are a private detective and need to access public records related to a person out of state.
Inmate search. Victims and family members often want to search the Alaska public records for information about the whereabouts of an inmate and any time left on the person's sentence.
Buying property. Running a title check is crucial when you are purchasing a new home or piece of land in Alaska. The public records will contain information pertaining to that property, including any outstanding liens.
The Most Common Reasons for Running Background Checks
Running background checks is a little more involved than simply searching for one document. There is no "Background Check Bureau" of government. Rather, a background check entails using multiple public records. Those records will vary according to your needs, but will almost always include criminal history, vital records, and/or driving records.
Renting a Home or Apartment in Alaska. People move to Alaska each year, and when they do, they typically rent before they buy. Many tenants do not realize that they are entitled to run a background check on their landlord, even as their landlord runs one on them. Why? Consider the fact that landlords sometimes do not take care of their end of the bargain, or they are criminally negligent in property management leading to a wrongful death. Know what you can before you pay your rent check by running a background check on someone or a property management firm.
Making Money Through Income Property. Landowners and homeowners in the state of Alaska love making passive income on their properties. When you agree to rent your property, make sure you are running good background checks. Chances are, you are already running background checks on your prospective tenants. Yet read this guide to find out what types of free public records you might have neglected to include, while still being FCRA-compliant.
Online dating. Keep yourself and your family safe when you meet people online by using the background check process described in this guide. Look up the person's name and find out everything you can, such as their marital history, their criminal history, and their current situation with the law.
Contractors. Hiring independent contractors for any type of work, such as home renovations or for any other service, you are rolling the dice unless you take the time to do a background check. Find out if the person is or was involved in a lawsuit, or whether they had criminal charges filed against them.
Babysitters, Tutors, and Nannies. Of course, you must run a background check on anyone you use to take care of your children. The same would also be true for hiring eldercare workers. .
Checking Your Own Information. Verify that the government has the right information on file for you in the State of Alaska. You might be surprised to learn that there are mistakes in the public record, and that you can change those mistakes but you have to look first. Similarly, you can apply for an official expunging of your juvenile records.
How Can I Find….
Alaska Background Checks
Thankfully, Alaska makes it fairly easy for you to find the criminal history records you need when running background checks.
The Alaska Department of Public Safety has a division of public records.

This is where you go to find the free public records for a background check that includes criminal history.
Alaska State law protects your right to access the criminal records of in this database.
Court Records
Sometimes you need to look for court records that are not necessarily related to a background check.
For example, you might be gathering information about a case for research purposes.
Or you might be getting evidence to build your own appeal. Or maybe you are interested in running a records check on someone based on their involvement in civil cases.
Go to the Alaska Court System website.

Here you will find information about cases that took place in state courts including trial and appellate courts.
Driving Records
For a small fee, the Alaska Division of Motor Vehicles will release to you your own driving record.

If you have a person's social security number, you may be able to access that individual's Alaska driving record.
Jail, Prison, Inmate Records
You can find out about an inmate serving time in an Alaskan state penitentiary, or who was convicted of a crime in a state court.
Try first by looking at the Alaska Department of Corrections website.

You can also try other tools like the InstantCheckMate service. Reasons for looking for inmates include sending money or finding out how much time is left on a sentence.
Sex Offender Records
The State of Alaska maintains a database of all convicted and registered sex offenders. Search this database to stay informed and up-to-date about the status or whereabouts of a convicted sex offender, and also look for information regarding abductors and kidnappers too.
Missing Persons Records
The Search and Rescue division of the Alaska Department of Public Safety and State Troopers is in charge of maintaining the missing persons database in the state. Any time an adult or a child goes missing and is reported to law enforcement, that information becomes part of the public record. You can search these records.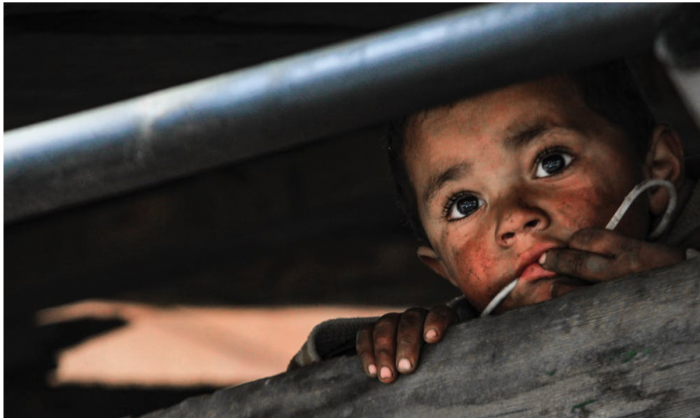 Search the Missing Persons Clearinghouse and View Active Missing Persons Bulletins.
Property Records
In the State of Alaska, as in most other states, property records are not kept at the level of state government.
Rather, county governments take charge of and keep track of the public records pertaining to the value of property, property taxes, and outstanding liens on the property.
This type of information is comprised in a title search. When you buy a piece of property or a home in Alaska, always do a title search. The property might have a lien on it, and then you would be responsible for paying the creditor if you did not realize that at the time of sale.
To find free property records in Alaska, first find out the ZIP code or the county using this list. Then you can run your search using that county's database.
Unclaimed Property Records
Unclaimed property is different from real estate. The phrase "unclaimed property" refers to money and smaller items that you may have left in a bank, such as what you put in a safety deposit box, or copies of bonds and notarized financial documents.
You may have left the state and forgot to reclaim deposit checks made on public utilities, or wages from a job. Sometimes a person dies and forgets they have unclaimed property in the State of Alaska.
If you think that you might have property that belongs to you, you can reclaim it by showing your identification to the Alaska Department of Revenue Treasury Division.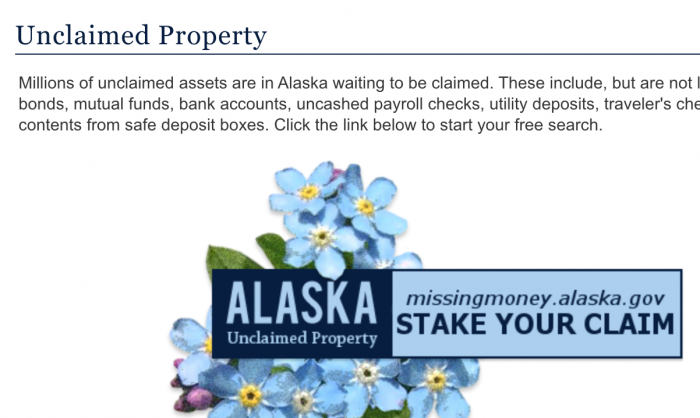 Vital Records
The Alaska Department of Health and Social Services, Division of Public Health has all the vital records for the state.
Remember, vital records include birth, death, marriage, and divorce records. They are critical to population health, which is why these types of records are considered "vital" and are kept by state health departments.
To access all the vital records in the state of Alaska, just visit this website.
You will generally be asked to provide copies of vital records when you apply for official documents like passports, visas, marriage licenses, or membership in professional organizations. A small fee applies for processing, certifying, and mailing the vital records.
Conclusion
Hopefully after reading this article you know a lot more about how to find free public records in Alaska. You know more about where to look, and which records would be included in a free background check. With this information, you can run your own background checks or locate specific documents pertaining to your own special or personal interests. These documents can also be helpful for genealogy searches, settling probate cases, and more. If you need to expand your search for free public records beyond the 49th state, then you can use our state-by-state guides.