Palm Beach County, Florida is a beautiful place to live year-round. Whether you recently moved to the area or have lived in Palm Beach your entire life, you will eventually need to access free public records for things like licenses, certifications, and background checks for jobs.
Likewise, if you have a business in Palm Beach County and want to learn how to conduct your own background checks on employees by accessing the free government records available to you, this guide is for you. Landlords will also want to use this guide to assist with background checks on tenant applications.
Regardless of why you want to run a background check or access public records like birth certificates or divorce records, this guide will show you how to do so on your own with no unnecessary costs incurred. The government keeps all public records as a matter of law in Palm Beach County, throughout Florida, and in the rest of the United States too. Public records are a public service paid for with your taxpayer dollars.
As easy as it is to find public records once you know what you are looking for, it does take a while to get used to the process. Google alone can get you what you are looking for, but this guide will save you considerable time and trouble by directing you to the correct public service agency or organization that you will contact directly to request the free public records.
There are third party companies that charge a fee for their services in accessing free public records in Palm Beach County. You could use these types of fee-based or subscription services, but you don't have to. Instead, save your money and learn how to access free public records yourself by using this guide.
Public Records in Palm Beach County
Even if you do not reside or own a business in Palm Beach County, you can still access the public records in that area, in the state of Florida, or even in any other district of the United States. The reason why you would still be able to access free public records in Palm Beach County is embedded in the principle of open government, or freedom of information.
Freedom of information is so important to the functioning of a democracy that it has led to a series of laws passed at every level of government. The grandfather of all freedom of information laws in the United States is the federal Freedom of Information Act.
The Freedom of Information Act informs similar laws passed at the state, county, and municipal governments. Taxpayers in Palm Beach County pay for the creation and maintenance of public records. Those records keep track of almost anything so that the members of the voting public know what is going on and have access to information relevant to them.
For example, you can search free public records pertaining to legislative proceedings or town hall meetings just as you can find public records like court records. Other public records available to you in Palm Beach County include records related to inmates serving time in county or state prisons, or property records. Marriage, birth, and death certificates are also public records.
Basically any document or multimedia file that is in some way relevant to public health or safety will be considered a public record. For this reason the government keeps track of births, deaths, arrests, and convictions.
Many public records are available to anyone and everyone who requests the information but in order to balance freedom of information with the right to privacy, you may not be able to access a specific public record unless you receive express written consent from the individual in question or are a direct descendent.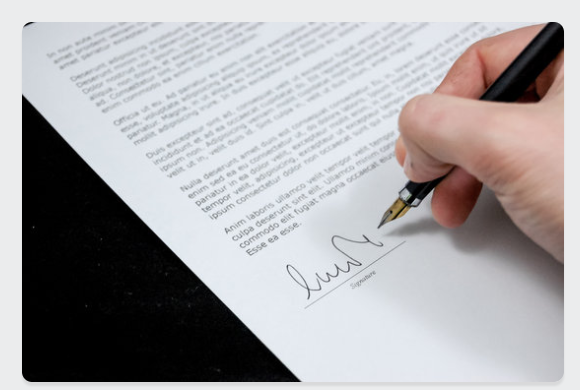 Everyone has the right to request free public records, but not everyone will receive what they need unless you are authorized to do so. Therefore, if you are an employer or a landlord, or if you are hiring a contractor or a nanny, you can ask the applicant to grant access to their public records. In some situations, you could be required by law to locate public records in the interests of public safety, especially when it comes to senior care or childcare.
Professionals in Palm Beach County seeking entry into a professional organization or renewal of professional licenses or certifications will also need to access their own free public records. You may need to provide access to your criminal record or your vital records (such as birth certificates) when applying for a residency permit in another country.
.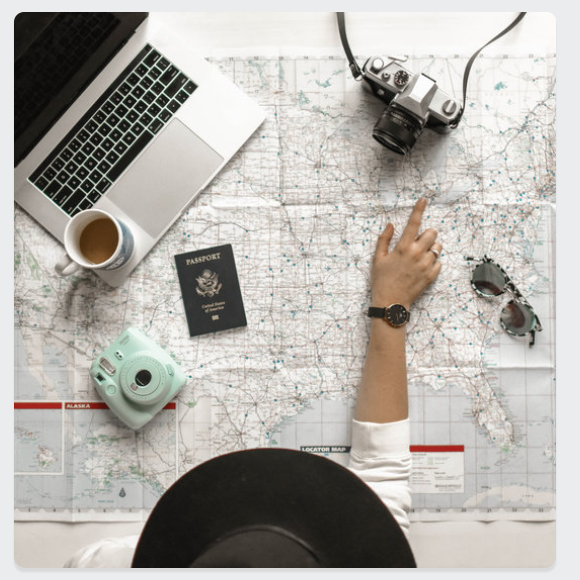 Different Types of Public Records
You may be surprised to learn that a large number of the free public records relevant to your needs are actually stored at the county level and not at the state or federal levels. In fact, when you are running a background check you will almost never need to access federal public records. A large number of records are stored at the county and state level.
Pproperty records like the results of assessments and the data related to liens, titles, and deeds, are not stored by state government bodies. Very few free public records will be stored by the federal government of the United States, which is good news for you if you are starting your search with this guide.
Therefore, it is a good idea to start your search for free public records in Palm Beach County and then if you need to look elsewhere to do it later. This guide will tell you when you need to look for state records, and will direct you to the appropriate state agency.
Your search will be much easier than you might have expected, too. The types of records you need to perform a background check or provide the necessary official, certified copies of vital records, or documentation linked to a legal case are not that hard to find. Use this guide and get started on finding free public records in Palm Beach County now.
What You Can Find in Free Public Records in Palm Beach County
You can find court proceedings related to criminal or civil cases, which is especially helpful for the background check process. A background check simply refers to a thorough use of the free public records. Therefore, you may also find information like whether a person is serving time in a prison or is on parole or how much time the person has left remaining on their sentence.
You can also find out if a person is telling the full truth about their marital status because the public records in Palm Beach County do include marriage and divorce records. Searching free public records in Palm Beach County, you can also find driving records and driving history: relevant to whether the person is trustworthy in a position such as personal assistant or nanny.
When searching for free public records in Palm Beach County, feel free also to look for any unclaimed property that could belong to you—such as a dormant bank account or safety deposit box. You can also locate lost relatives or do genealogy searches by accessing the free public records.
Let's now learn more about background checks: one of the most common reasons why people in Palm Beach County access the free public records at their disposal. Because most free public records are available through online searches, it is easier now more than ever before to find what you are looking for.
What is a Background Check?
Have you been asked to consent to a criminal background check or a general background check? Are you considering running a background check on someone you want to hire? You should be running background checks on contractors or anyone you hire or consider as a tenant in your home or apartment.
Background checks include criminal record checks and driving record checks that may help employers or landlords make hiring decisions. Consider the following situations in which running a background check would be doing your due diligence:
Meeting someone you met online
Renting out your home or apartment
Hiring a contractor or subcontractor for home renovations
Hiring a home health aide
Hiring a tutor or nanny for your child
Hiring an employee in any capacity
Why run a background check? How else would you know if the person had a criminal record? You can also use a background check to verify the information in an online profile or a resume.
If you work in childcare, education, nursing, healthcare, or elder care, you may actually be required by law to run background checks. Similarly, if you work with hazardous materials you may be required to run background checks on prospective employees. Pretty much any situation in which a person works with a vulnerable population or sensitive data or equipment would warrant the use of background checks.
And you cannot run a background check without first accessing public records.
Palm Beach County Background Checks
If you have been hesitant about your responsibility or rights in running a background check using free public records in Palm Beach County, first consider the following examples:
Looking for a new place to live. If you just moved to Palm Beach County from another area or are moving within the county, you can use public records to your advantage to find your next home and have security that you have a good landlord. If you are buying a home or condominium in Palm Beach County, you can also access free public records to search for things like liens and other financial information that can help you avoid costly mistakes. Before renting or buying property in Palm Beach County, it is always a good idea to run a background check on the current landlord or owner first. By accessing the public records, you can find out if the landlord or property manager had broken a contract or experienced any disputes with prior tenants or civil suits that could be a cause for concern.
You are a property owner. Property owners in Palm Beach County interested in making income via commercial or residential rentals should always use free public records to conduct their own background checks. A background check is the best way to find out if there are any reasons why you should not trust an applicant.
Meeting people online. Online dating and social apps are a great way to connect with others and meet new people. If you just moved to Palm Beach County, you can meet people online immediately to help you adjust socially. However, you do not know who you can trust unless you run a background check. Using the free public records in Palm Beach County you can find out if the person is telling the truth about their name, their marital status, or their criminal history. There are a lot of creeps out there so do your due diligence and run a background check first.
Hiring contractors. Hiring contractors of any type, such as for plumbing, home renovations, and other major projects requires placing a great deal of trust in others. Don't take their word for it, or the word of people who just happen to write a glorious review online. Many online reviews are fake. You can and should use free public records in Palm Beach County to find out if the contractor or contractor firm is actually licensed and bonded, or whether there are any pending or previous lawsuits related to breach of contract.
Childcare, Daycare, Nannies, and Tutors. If you are a parent seeking a nanny, babysitter, tutor, or trustworthy daycare center for your children, the first thing you do before signing a contract is to run a background check. Using free public records in Palm Beach County, you can find out more about the person you are about to trust with your child. Do you want to place your child's life in the hands of someone with a criminal record, or someone with a shady past? Of course not. If you are the owner of a daycare center or similar business catering to the needs of parents and their children, the law may even require you to run a background check before making any hiring decisions.
Genealogy. Thanks to the miracle of DNA testing, you can now find out more about your family tree. You can also find out about any adopted relatives you did not know about or even search for long lost loved ones using public records.
Immigration Services. Anytime you want to work in a foreign country and need a temporary visa, you need to access your own vital records and possibly also your criminal records. Similarly, if you are applying for residency or citizenship in another country, you will be asked for your own public records related to criminal history or for vital records like your birth certificate.
Professional Licenses and Certification. In the state of Florida or in Palm Beach County, professional licensing organizations usually require you to access free public records. This guide will show you exactly how to find what you are looking for.
Accessing YOUR permanent record. Aren't you curious about what others can learn about you? If you are concerned that other people might be able to find out about something in your past, just run a quick check of your own public records in Palm Beach County (or anywhere else you might have lived before). This way, you can go into that job interview expecting the tough questions.
Can Employers Find Out Everything About Me?
Many employees and tenants are worried that their employers or landlords can find out about bad credit history and use that information against them. Did you know that it is illegal to discriminate against someone by using their credit history against them? Your credit history is considered sensitive data. To prevent discrimination and unfair practices, the federal government passed the Fair Credit Reporting Act (FCRA).
The FCRA is in place so that prospective employers or landlords cannot use your credit history to discriminate you. If you are an employer and are worried that performing free public records searches will lead to accusations of discrimination, then you have come to the right place. Unlike the third party search services that could violate the terms of the FCRA, this guide helps you conduct FCRA-compliant background checks. Why take any chances? Do the background check yourself and avoid costly lawsuits.
How Can I Find….
Follow this guide and find the free public records you need from Palm Beach County, Florida.
Palm Beach County Background Checks
A background check begins with a search of criminal history, court records, and driving records. It may also include a search of correctional institute records in Palm Beach County or in the State of Florida to find out if the person is currently serving time on parole or probation.
You should also consider running similar searches in other states if you suspect or know that the person had lived elsewhere before moving to Palm Beach County.
Court and Criminal Records
In Palm Beach County, you can search the court and criminal records easily through the eCase View of the Clerk & Comptroller of Palm Beach County.

Search for court records in Palm Beach County including both civil or criminal cases.
The only thing you may not be able to access would be juvenile records.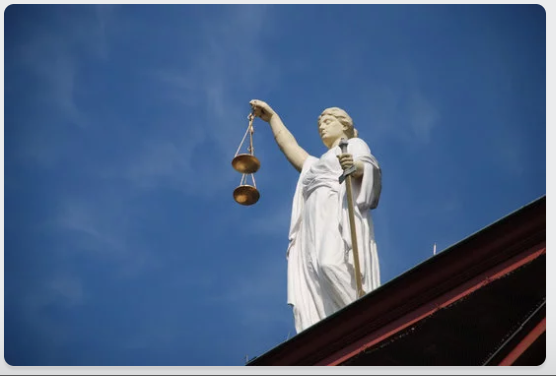 Driving Records
To access a person's driving records (or your own) in Palm Beach County, you can look for things like traffic violations through the Clerk & Comptroller's Office.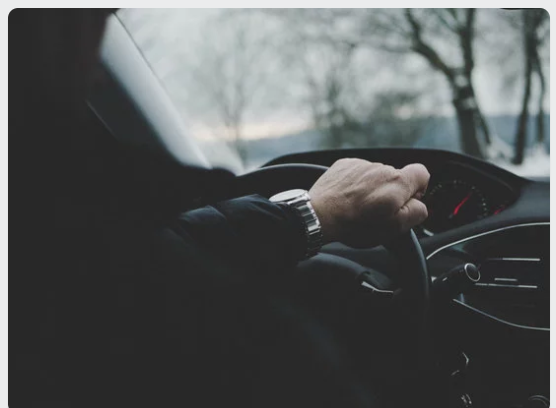 Missing Persons Records
You can search for persons—adults or children—who have been officially reported missing to the Palm Beach County Sheriff's Office.
Search for missing persons in Palm Beach County.
Remember that it is easy for runaways or abductees to cross county or state lines. Therefore, your missing persons search should ideally include the free public records in other counties or states.
Jail, Prison, and Inmate Records
Inmates currently being held in any Palm Beach County detention facility can be easily located if you want to simply know where they are, how to contract or visit them, how to send money, or how long the person has remaining on their sentence.
Search for inmates in Palm Beach County.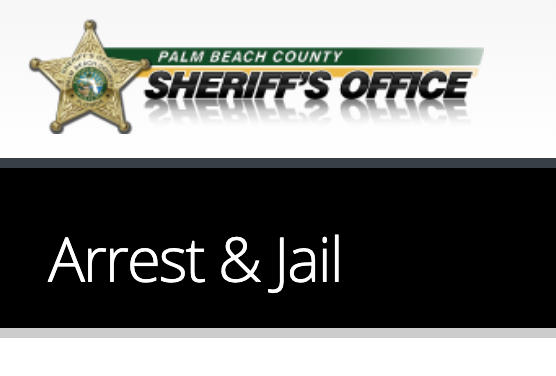 Similarly, you can use the Palm Beach County Sheriff's Office "Booking Blotter" to find persons who have recently been booked but who might not already be located in a county jail or prison.
Sex Offender Records
Searching for convicted sex offenders who might be living in Palm Beach County is easy, thanks to online search tools.
One is the Sexual Predator/Offender Tracking Unit, which is part of the Palm Beach County Sheriff's Office.
Another is the Palm Beach County Sheriff's Office Sexual Offender Unit Offender Search tool.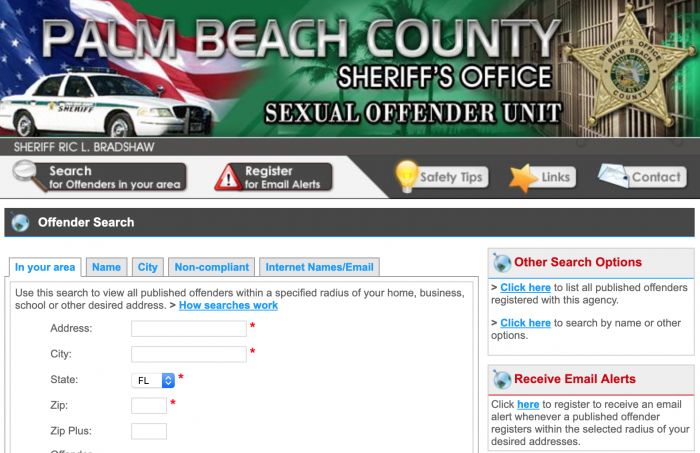 Either way, it is easy to keep yourself and your family safe and aware by locating the presence of a convicted sex offender near your home or your children's schools.
Property Records
Property records are almost always stored at the level of county government.
To search for any information related to a specific parcel of land or piece of real estate located within the boundaries of Palm Beach County, you can go to the Palm Beach County Property Appraiser website.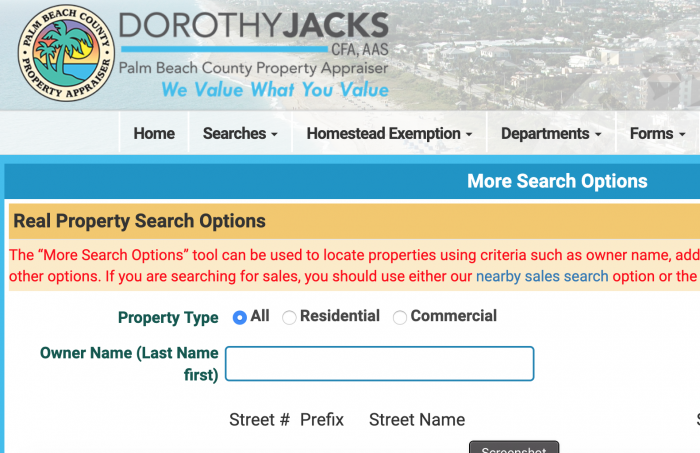 Search for any property in Palm Beach County now.
Unclaimed Property Records
When a person forgets about a bank account, a safety deposit box, or unclaimed utility deposits, that money or personal property does not just vanish. The government safeguards that property for you, and waits until the rightful owner or a legal beneficiary lays claim to it.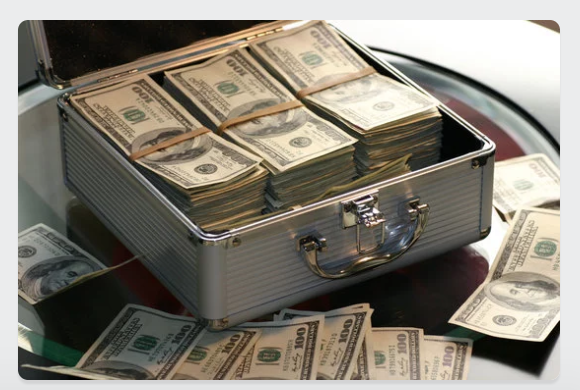 Unclaimed property is stored by the State of Florida. It is kept by the Florida Chief Financial Officer/Department of Financial Services.
You will need to prove your identity: that you are the rightful owner or beneficiary of the property in order to receive the funds.
Search for unclaimed property in Palm Beach County now.
Note that this service does not include real estate, just funds that might have been in a bank. It could include things like dividends from stocks, government bonds, insurance payouts, or unclaimed wages.
Vital Records
Vital records like birth certificates, death certificates, marriage and divorce certificates are considered a public health matter. Therefore, state public health departments like the Florida Department of Health is where you go to begin your free public records search.
These types of records are essential for things like official or legal name changes, voting, or applications for residency in another country.
For most vital records, you do need to provide proper identification or signed authorization to access the records. The Florida Health department makes it easy for you to find what you are looking for by providing you with simple access to vital records as follows:
Conclusion
Hopefully this guide took a little bit of the sting out of the process of searching for public records in Palm Beach County, Florida.
Searching for free public records is easier once you get used to it, which is why small businesses and individuals are strongly urged to conduct the free public records search or background checks on their own, independently.
As tempting as it is to pay for a subscription service or for a third party to help you find the records you need, you can save a lot of money and remain FCRA-compliant by following the instructions in this guide.
Also, you can expand your search for public records into other counties in Florida or other states in the Untied States.