This article is going to show you how to locate public records in King County, Washington. However, you can also use the information contained in this guide to locate public records in any other county in the State of Washington or in any other state in America. You will soon see that finding free public records in King County is a lot easier than you think.
When you need to access driving records or birth certificates from another state, the process is simple because you can go online to find the free public records that you need. You no longer need to submit a request in person. In many cases, you do not even need to send an email and wait for the government agency to respond to you. Many government offices have fully transitioned to digital records, and you can submit your request for free King County public records using online forms. It really could not be easier.
At the same time, government agencies are bureaucratic. That means it could take you a while to figure out which agency or government bureau to write for the information that you need. This guide will alleviate some of the burden associated with searching the Internet for free public records. You will also learn what public records are and which ones you can hope to find.
Public records in King County are funded by taxpayer dollars and you have a legal right to access them. You may need to pay a nominal fee for printing or administrative fees when you submit your request to the government agency to locate the records you need, but there is usually little to no cost involved.
You may have searched the Internet for public records and got information about fee-based background check services. You can use these third party services, of course, but this guide teaches you how to find public records on your own. The DIY method is better not just because you save money, but also because it is good to get into the habit of learning how your government works.
It does not take a lot of time to get the hang of locating free public records in King County, so let's get started.
You can also check out our guide on how to locate any public records in Washington State.
Why Use This Guide
If you are a small business owner, a landowner, or have just moved to the Seattle area, then you will inevitably find a need to search the public records in King County.
Business owners and landlords will find this guide valuable because it helps them to run legal background checks at almost no cost to them.
You can also use this guide to find your vital records or whatever you need such as property records or records related to a dispute over a will. This guide shows you how to locate inmates serving time in a King County correctional facility, too. All this information and more is on the public record, meaning it is freely accessible to you.
What Are Public Records?
Let's go over what public records are so that you have a better idea of how the process works. Freedom of information is a fundamental principle in a democracy. Citizens are entitled to know about what goes on in legislative meetings or in the courtroom. Therefore, legislative meetings and court proceedings become public record.
By the same token, other government agencies like transportation bureaus or health departments keep public records. Some records are sealed or they are only released to law enforcement. The government does protect your privacy as much as possible by releasing some information to qualified individuals only. For the most part, though, public records are exactly that: records that are about the public and for the public.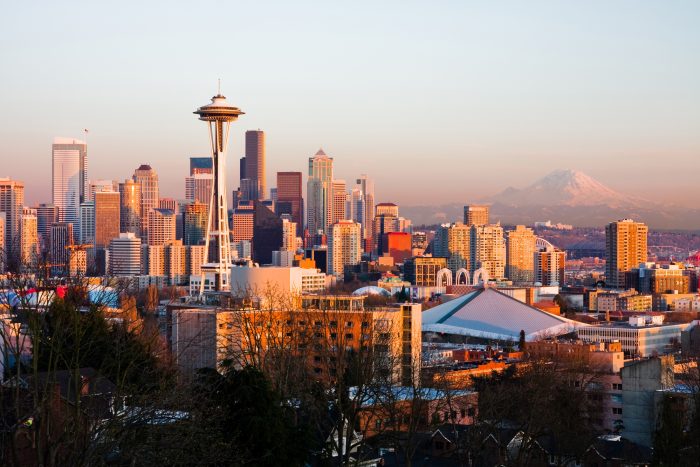 What Information Is Contained in Public Records
Public records contain all sorts of information—anything generated by a government agency. In public records you can find printed material of course, but also photographs, maps, and multimedia relevant to recordkeeping.
Anytime taxpayer money funds a government agency, the records generated by that agency will be considered part of the public record.
If the information infringes on someone's right to privacy, then that information is still "on the record" but it cannot be released just to anyone on demand. In cases like these, the government agency will request valid identification to release the document or data.
When you run a criminal history or background check on a prospective employee, you will likely need that person's express consent or else you may only find limited information that is not of much interest to you when making hiring decisions.
What Are Some Examples of Free Public Records?
Court proceedings, arrest records, driving records, birth records and marriage certificates are some examples of public records. Also, when you search King County in particular you can find property records, which contain information relevant to running a title search to see if there is a lien on a property you are interested in.
If you are involved in a probate case, you can use information contained in the King County public records to build your case.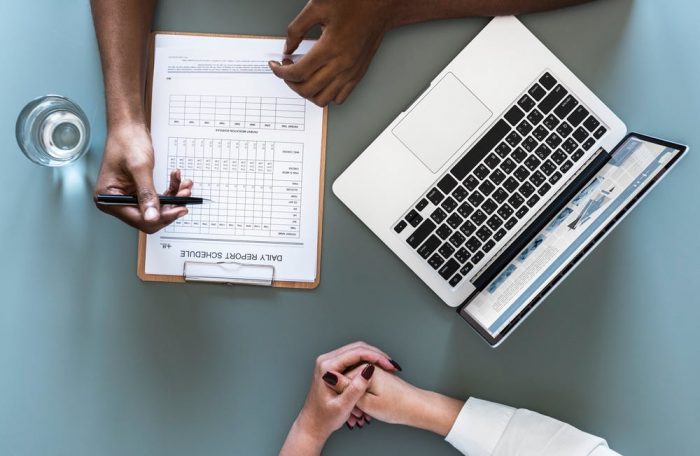 What is a Background Check?
A background check involves searching the free public records in a deliberate manner: usually with the goal of checking an individual's criminal history. You can also run a background check on a corporation or a contractor you intend to hire for home renovations.
Background checks rely on the information contained in public records, such as whether or not a person has been convicted of a violent crime. Not all public records pertain to criminal background checks, though. For example, you would not need to know if a person had been divorced when you run a background check but you might want that information if you were running a background check on someone you met online.
If you are an employer or individual interested in performing a free background check in King County, this guide will help you find what you are looking for fast.
King County Background Checks
Background checks may be required by law if you are hiring someone to work in education, childcare, or eldercare. Otherwise, a background check is highly recommended in order to protect yourself, your family, and your business.
You may need to run background checks as part of the due diligence process when filing an insurance claim, too. For example, let's say you are renting out your property to a tenant and did not run a background check. A few months later you find tenant vandalized your property. Only after you file the insurance claim do you realize that your claim is denied because you never ran a background check.
Some other reasons you may need a background check include the following:
Home or apartment rentals in King County. Moving to King County can be stressful. The background check process takes some of the stress out of your decision by empowering you to learn all you can about the property owner or landlord. You would want to know if your landlord had been found guilty of fraud, wouldn't you?
Screening tenants. Of course, one of the most common reasons why people use public records and do background checks is to screen applicants for tenancy. You would want this information to help make a decision, even when you know that you cannot use this information to discriminate against a person.
Protecting yourself from criminals. You can use the information in this guide to check up on the people you meet online. Even if you use an online dating site that claims to run background checks on all its members, it is still a good idea to verify the person's identity on your own. Similarly, you can use this guide to find out if there are any convicted sex predators living in your area.
Contractors. When renovating your home or hiring a contractor for any other reason, run a background check on the individual or the company first to find out if they have been sued for tort violations or breach of contract.
Babysitters, Tutors, and Nannies. You must run background checks on the people you entrust with your children. Not doing so would be negligent and irresponsible. The background check process is designed to protect your children.
Locating relatives. Whether you want to locate a person who has gone missing, or use the free public records for genealogy purposes, this guide will help. In some circumstances, you could even search the free public records to find adopted relatives or adoptees.
Checking Your Own Information. You may have forgotten about scars on your own records, such as a DUI from long ago. Alternatively, you might be unaware that there are errors on your vital records that you need to change immediately. Use this guide to check your own public records to clear your slate.
Conduct a King County Background Check
Using Public Records the Right Way
It is very important that you understand how to use public records responsibly. As an employer or a landlord, you are not legally permitted to discriminate against a person based on information such as the person's credit history. There is even a federal law called the Fair Credit Reporting Act (FCRA).
Your background checks need to be FCRA-compliant.
When you ask other people to run background checks for you and they inadvertently (or deliberately) inform you that the applicant does not seem trustworthy because of bad credit history, you run the risk of a lawsuit.
Use this guide and avoid problems related to FCRA compliance.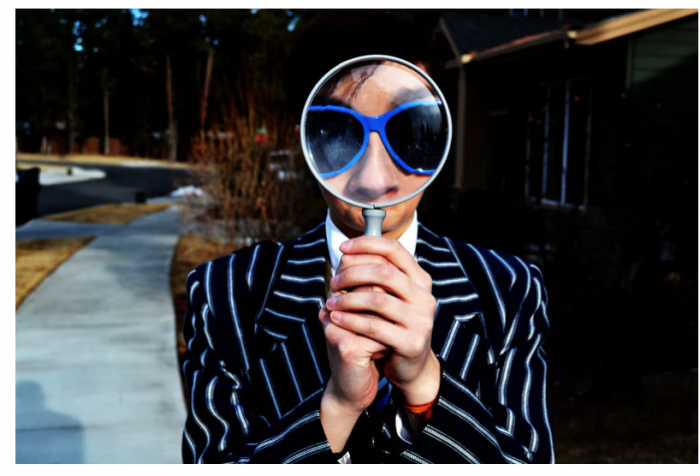 How Can I Find….
The following list shows you where to go to find specific public records in King County or in Washington.
King County Criminal History Records
Criminal history records are the most important components of background checks. There are several ways you can search criminal history records in King County, but remember that if the person has ever lived outside of King County, or was convicted of a crime outside of King County, your search will not yield much unless you expand it to the correct jurisdiction.
Also remember you will not find a person's juvenile justice records, because those will be sealed and released only to law enforcement and other authorities.
King County Court Records
Court records are the natural starting point in your criminal history or background check search. The court records will tell you if a person was convicted of a crime or exonerated, as well as the details of the case. You will learn a lot by searching the court records in King County.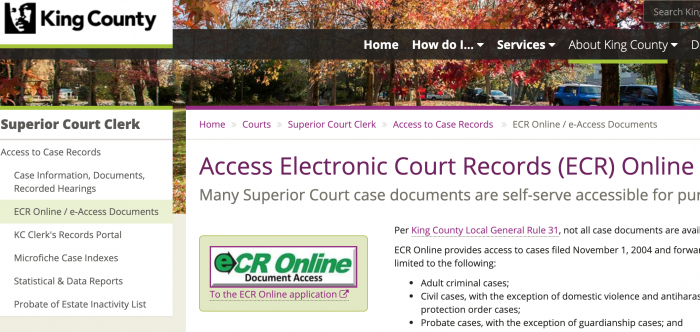 Starting with the King County Superior Court Clerk, you can access electronic court records online. This will have information about all cases that were heard in a King County courthourse.
In fact, you can find all King County civil, criminal, and probate cases using the King County Superior Clerk records search.
You can access these free public records when you are running a background check on anyone.
There are other reasons besides running a background check for searching court records. Perhaps you need to build an appeal for your own case or that of a friend or family member.
You can also search the free public records related to King County court cases as a journalist would—to learn about the facts or become better informed about the situation. It is well within your rights to do so.
If the case was heard in a state court, you can also visit the Washington Courts case records search.
King County Driving Records
Driving records have also become an integral part of the criminal history and background check processes in King County.
Driving records are kept by the Washington State Department of Licensing, not in any King County agency. State driving records contain information that can be useful when conducting a background check. However, you will need the individual's consent to access the driving record or be content with a cursory file that contains only the broadest information.
It is worth noting that King County will have a record of traffic and parking violations if those are of interest to you. You can search these types of King County public records for your own purposes, such as to file a dispute related to a citation or to make an insurance claim.
You can check King County traffic and parking citations here.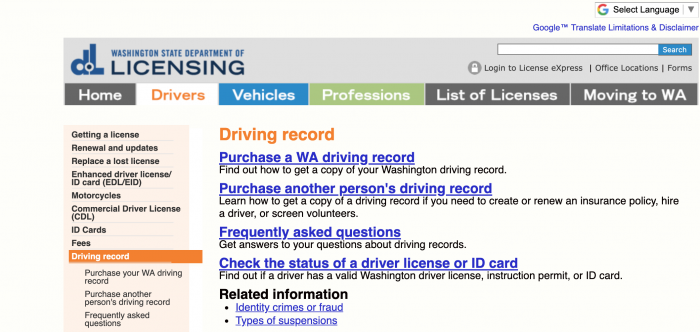 King County Missing Persons Records
Unfortunately both adults and children go missing regularly in King County. Some run away. Others are kidnapped or even sold into human trafficking. When someone is reported missing to the police, the matter becomes part of the public record.
You can find the public records related to the adults and children who have been reported missing in King County or anywhere else.
Usually this data is sent to other law enforcement bureaus outside of King County because missing persons tend to move around, whether they are runaways or victims of kidnapping or trafficking.
Check the King County webpage for a list of online resources you can use to locate a missing person, even if that person has crossed county or state lines.
King County Jail, Prison, Inmate Records
Another way you can use the public records in King County is to locate an inmate currently serving time in a correctional facility. In fact, the public records will also include current probation and parole information.
While this guide does focus on King County, you simply need to know that if the person is serving time in a correctional institution outside of the Seattle area, all you would need to do is find out where and then you can locate the person.
You can use inmate information to send money to a friend or family member, arrange a visit, or simply to find out how much time is left on the person's sentence.
If you know the person is serving time in a King County jail, then you can search the King County Jail Inmate Lookup Service.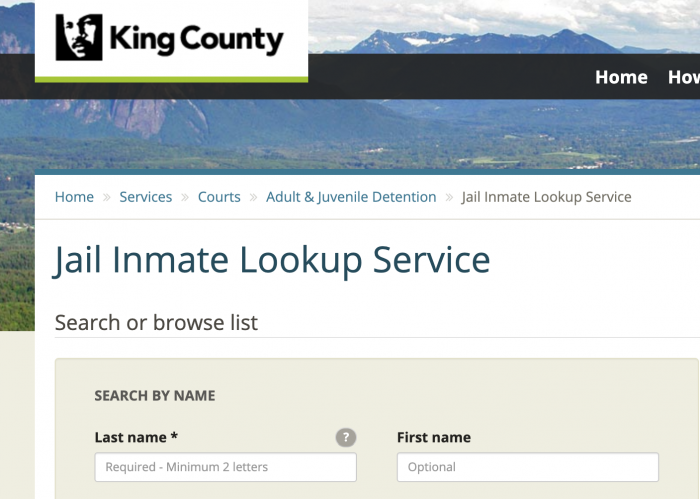 King County Sex Offender Records
By law, convicted sex offenders need to register, and law enforcement agencies across the country will have access to that data in order to keep their communities safe.

The King County Sheriff's Office is where you would go first if you are concerned about the presence of convicted sex offenders in your area or near a place you want to send your kids to school.
Note that you cannot use this information to harass the individual, but only to empower yourself with knowledge.
King County Property Records
Property records are generally maintained at the county level. When you are interested in a piece of real estate in King County, you can check the free public records to find out information on titles or liens or on property taxes.
King County offers you a number of online tools you can use to conduct various types of searches related to real estate located in the county. The information may also be useful for probate cases.
Search for property records in King County now.
King County Unclaimed Property Records
Unclaimed property refers not to real estate, but to money you may have forgotten about—property that you kept in a bank, in a safety deposit box, or left as a deposit on a utilities account. Stocks, bonds, and other funds that are not claimed are held in safekeeping by the government. You would be surprised how many people forget about funds.
The good news is that when this happens, your money does not go anywhere. The government assumes temporary hold on it until the rightful owner presents identification and claims it.
If you want to search for any unclaimed property in King County that may be in your name, start with the King County Clerk's Office.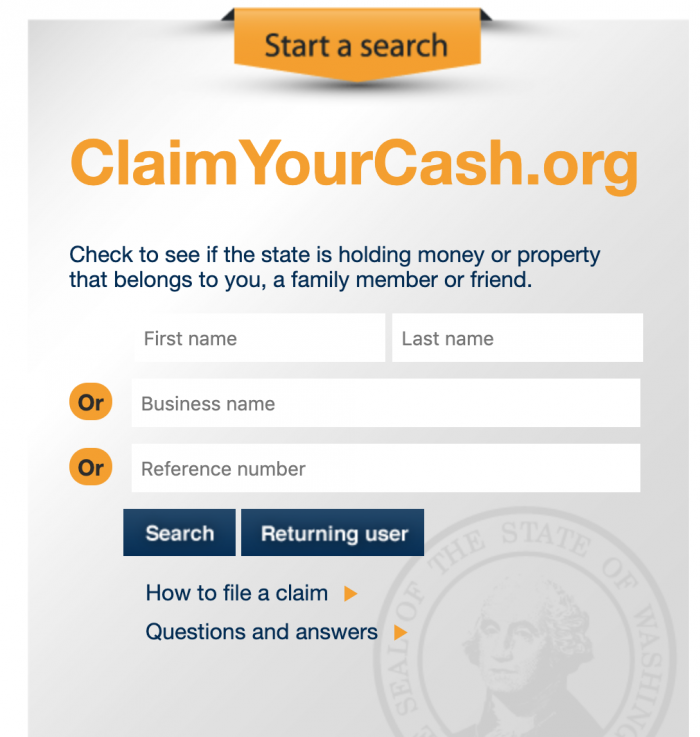 The majority of unclaimed funds will be handled by the Washington State Department of Revenue.
Therefore, visit the Washington State Department of Revenue to see if you have any unclaimed funds in your name. Imagine how excited you will be when you reclaim your funds!
Often a person dies without a will or forgot about dormant bank accounts, unclaimed wages, or old stocks and bonds. In this case, the primary beneficiary is entitled to reclaim those funds with the Washington State Department of Revenue. After all, it is legally yours. You will need to present proper identification to reclaim the funds that are yours.
King County Vital Records
Birth certificates, death records, marriage and divorce records are collectively referred to as vital records. You will need to access these types of vital records when you apply for a license or professional certification, when you apply for a name change, or when you get married or divorced. Similarly, if you apply for citizenship in another country you will need to get certified copies of your vital records from King County if King County is where you were born.
Vital records are among the most common types of free public records people tend to search for in King County.
Vital records may also include adoption records and some archived files you can use for genealogy searches. Therefore, these are tremendously useful records and are usually kept at the state level by public health agencies like the Washington State Department of Health.
King County does keep some of these records or at least can point you in the right direction to locate the files you need. You can search for vital records on the King County website.
Conclusion
Hopefully this guide has helped you to locate the free King County public records you need fast and at no additional cost other than the small fees government agencies may pass on to you when you request certified or printed copies. Otherwise, public records are legally yours—democracies are governments by the people and for the people. Unless you are looking for some valuable trade secret protected by patent law or something relevant to national security, the records will be available to you.
There is no reason to pay third party services, especially as they may not offer you the chance to have FCRA-compliant background checks. Play it safe and do your own background checks on your own using these guides.