At some point in time, everyone in Missouri needs to access their own or someone else's public records. Some of the many reasons you may need to access free public records in Missouri include being told you need a certified copy of your birth certificate to legally change your name, or a certified copy of a relative's death certificate to settle a dispute regarding a will.
Or, perhaps you are screening applicants for working in your small company, or screening prospective tenants to live in your rental property. In these cases, accessing free public records in Missouri will get you the information you need for a background check. You need to find out about a person's criminal record or driving record, all of which are part of the public records.
Chances are, though, you have been intimidated by the process of accessing free public records in Missouri. You thought it would take you hours to find what you were looking for, or cost you too much money. Not anymore. The Internet and the digitization of government files has made it so that you can access free public records easier than ever before.
With just a few clicks you can get property records, court records, inmate records, or any of the other free public records you need. You can pay other people to do the work for you, or you can use this guide and do it yourself. That is entirely up to you, but this guide exists to help you find what you need. After using this guide, you may never be intimidated by public records again.
Freedom of Information Act
If you have any uncertainty regarding what public records are and how to use them, this guide will clear things up.
Public records are government-created files and documents. As such, you are entitled to access those public records. After all, we live in a democracy. Freedom of information is central to the functioning of a democracy. The federal government protects your right to access public records through laws like the Freedom of Information Act.
The State of Missouri also has laws like the Sunshine Law that ensure your right to access public records.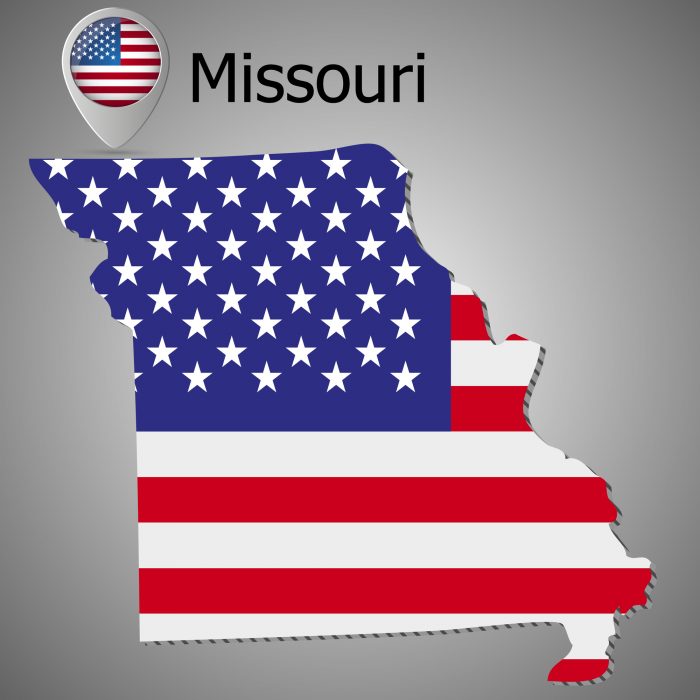 What are Missouri Public Records?
Everything the government does at any level (local, state, or federal) leaves some kind of a paper trail. The law mandates that governments keep track of proceedings and keeps records to prevent problems like corruption or fraud. Pretty much any information that government agencies need for public health and safety will be considered public records.
Public records in Missouri include things like court proceedings and criminal justice records, driving records and property records, birth, death, and marriage records.
Even maps, photographs, and other types of multimedia will become part of the public records if necessary.
Can I Access Public Records?
Of course, you can access public records. You can access the public records in states other than Missouri, too, if you need. In fact, you do not even need to have a reason when placing your request to access free public records.
However, you may not be able to get unrestricted access to all the public records.
Reasons why your request to access public records could get turned down include privacy laws or public safety laws. The law mandates that anyone can access some public records with almost no impediment. Free public records that you can access without almost any restriction include legislative proceedings or court records. Yet even in these situations, the government will not release information that contains sensitive data that would injure vulnerable persons or that would threaten public safety in some way. The government would also protect things like trade secrets; otherwise there would be no protections for patented knowledge or intellectual property.
Otherwise, the law protects your right to accessing public records. You are permitted to search free public records in Missouri to check up on your elected officials to see how they are spending your taxpayer money. By the same token, you are legally entitled to access your own public records.
Now, if you accessing someone else's personal records that are on file with the government—such as another person's criminal records or vital records—you cannot do so without that individual's consent. You have to get that person's authorization, such as signing a form or presenting identification, or else the government agency will deny your request.
The reason why you will not be able to access someone else's public records without their consent is to protect that person's privacy. And yours—no one else can legally find out all the details of your life without your authorization. So if you are using this guide to run background checks on employees or tenants, make sure that you get their authorization first in accordance with state law. If you don't, you are subject to litigation.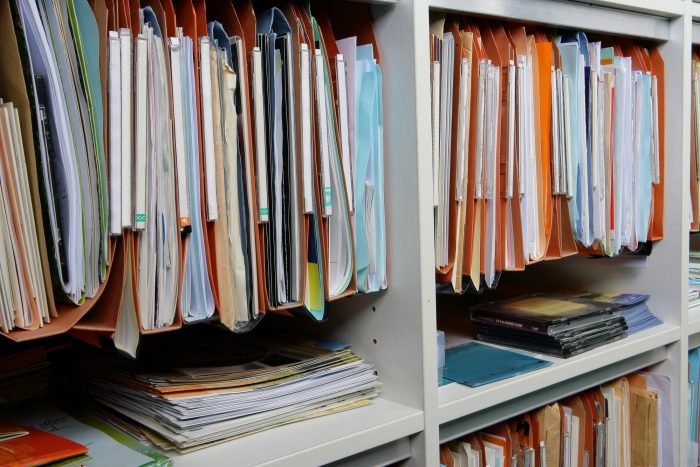 What is a Background Check?
You have undoubtedly heard of background checks. Maybe one of the reasons you found this guide is because someone in the state of Missouri asked you to submit to a background check. Or, you are running your first background check as a new business owner or property manager.
Let's quickly go over what background checks are, so you understand better how to use this guide.
A background check requires the use of public records. Even when private companies claim to run their own in-depth background checks, they must at some point access public, government records in order to get the information.
Not all background checks are created equal. Some involve mainly looking at a person's criminal records, to see whether they have been committed of a felony or misdemeanor. You will also need to explore the public records in states outside of Missouri when the person has moved around.
You can conduct background checks on a company as well as on an individual. For example, you can check the court records on companies that might have been involved in legal disputes.
Why Run Background Checks?
Background checks make some people uneasy. It seems like an invasion of privacy. To a certain degree it is, which is why you will need the person's authorization to proceed. Once that person agrees that you can look into their criminal history or their driving records, then you can find out what you need to know in order to make sensible hiring decisions.
In some circumstances, you are required by law to run background checks. Most government jobs mandate background checks to protect public safety, and for similar reasons, most jobs in the childcare, healthcare, and education sectors require background checks.
When a person applies for a state or federal license to practice certain professions, a background check may be mandatory also to protect public safety or prevent infringement on a person's rights.
Please consider other reasons you may need a background check:
Renting a home or apartment. Usually people think of background checks as being something landlords do on their tenants. Just think: you are also entitled to run background checks on your landlords, too. Why? Because landlords or property management companies make mistakes. They commit fraud, they are guilty of negligence, they get sued. Some could have been convicted of serious crimes. Before you decide to sign that lease, run a background check to protect yourself from malicious individuals.
Prospective tenants. Of course, you will be well familiar with the background checks landlords and property managers run on their tenancy applicants. Insurance companies will want to see that you are doing your due diligence, and could refuse to honor your claims unless you run background checks on prospective tenants. Therefore, it is always in your best interest to run background checks on tenants before you rent your property.
Meeting People Online. Online dating apps are great tools for meeting people in Missouri. Whether you just moved here or are simply interested in meeting some new friends or romantic partners, you can rely on these sites but only to a degree. You are responsible for running your own background checks to make sure you are not meeting with someone with a checkered past. Wouldn't you want to know if the person has been convicted of a violent crime, or of identity theft? What if the person lied to you about being married? Use this guide to run a background check and find out what you need to know.
Hiring Freelancers and Independent Contractors. You may need to hire a contractor to do home renovations or a freelancer to outsource some critical work for your company. Whatever the case, if you don't run a background check first, you could find yourself wishing you had. A background check will reveal things like whether the contractor or the contractor's company was involved in a civil or criminal lawsuit.
Childcare Workers. The most important reason for running background checks is to keep yourself and your family safe. When you are hiring a nanny, babysitter, tutor, or a daycare center for your children, run a background check.
Finding Your Relatives. Finding living or deceased relatives is one of the most common reasons why people run background checks in Missouri. You might want to do genealogy research, or find out more about your biological parents. Public records include the vital records you need, such as marriage certificates, birth certificates, and death certificates.
Title Searches. When purchasing a property in the State of Missouri, you need to run a title search. This is especially true when you are purchasing the property directly from the owner. You may find that the property has a lien, which you would be responsible for unless you do your due diligence.
Checking Your Own Information. You never know what you might find when you run a background check on yourself. If you are new to the job market or simply curious, run a background check on yourself by searching free public records. It is possible some of the information you find is incorrect, in which case you have the chance to correct that data. Alternatively, you may find that you have a juvenile record that has yet to be expunged and you can apply for an expungement to clear your record. Checking your own information also prepares you better for job interviews, because you can be certain the employer will ask about anything in your past such as a DUI.
Can Employers Find Out Everything About Me?
Employers in the State of Missouri can run background checks with your consent but they cannot use information to discriminate against you. Also, your employer or landlord is not legally permitted to use your credit history against you. Your credit history is sensitive information, which is why federal legislation protects you in this regard. Please refer to the Fair Credit Reporting Act (FCRA).
If you are an employer or landlord using this guide to help you run background checks, make sure you are running your check in compliance with the FCRA.
An FCRA-compliant background check is essential if you want to protect yourself from unnecessary litigation. If you outsource your background checks to a third party, you can never be certain that company is FCRA-compliant. If not, you are responsible and you could be held liable. One of the benefits of doing your own free background checks in Missouri is that you are more certain of being FCRA-compliant in your hiring practices.
How Can I Find….
Missouri Background Checks
A background check involving criminal history records involves checking various sources including the court documents referring to any case the person may have been involved in.
Keep in mind that if the person was arrested by not charged, you could have a hard time finding those public records to protect that person's privacy. However, in the State of Missouri you can find out if a person has been arrested within the last thirty days.
Your best bet is to begin your criminal background check with the Missouri State Highway Patrol's Criminal Record Check.
Although it is the Missouri State Highway Patrol, it is also part of the Criminal Justice Information Services (CJIS) Division.
Court Records
If you are interested in running a criminal background check on someone in Missouri, start by checking the court records.
Court records are the cornerstones of any background check.
Missouri makes it easy for you to check court records.
Your Missouri Courts offers a centralized databases of cases you can search.
Another way you can run your criminal history check is by going to the Missouri Courts website.
For other purposes, such as if you want to search court records related to state supreme court cases for research purposes, you can go to the research room of the Missouri Secretary of State.
Driving Records
Driving records can also be integral to a background check. But you may also want to look for your own Missouri driving record, to find out if the information is accurate or for insurance purposes.
Go to the Missouri Department of Revenue to request your own or someone else's driving record. The information you receive depends on whether or not you have the person's authorization, or whether or not you are requesting your own driving record.
The form for requesting a Missouri Driving Record can be found here.
Jail, Prison, and Inmate Records
The Missouri Department of Corrections makes it easy for you to search for any Missouri offender currently serving a sentence. Even individuals currently on probation and parole can be located using the Offender Search function.
Search for an offender in a Missouri correctional facility.
You may want information about how much time a person has in their sentence, or you may be a family member who wants to visit or send money.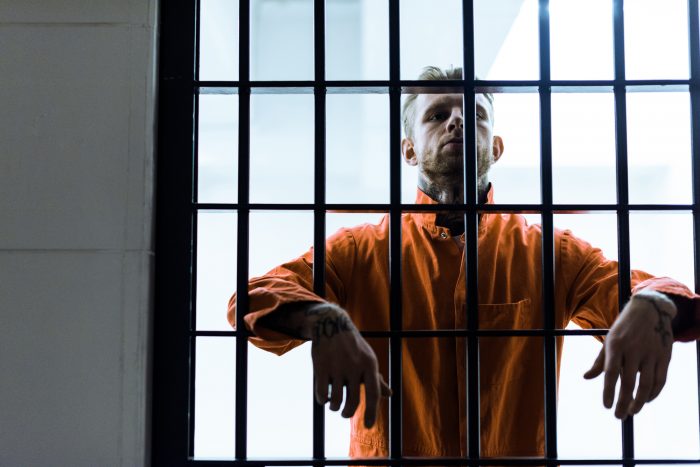 Sex Offender Records
By law, all states maintain databases of convicted sex offenders, who are required to register. Keeping track of sex offenders keeps communities safe via simple crime prevention strategies. The information also empowers residents with knowledge they deserve.
Therefore, you can search the Missouri sex offender records. You can use this information to make hiring decisions, as long as you do not use that information to harm or harass the person.
Search the Missouri Sex Offender Registry now.
Missing Persons Records
Both adults and children go missing, and when the incident is reported to law enforcement, the information typically gets entered into large missing persons databases. These databases tremendously aid the search for the individual. You can check these databases yourself.
As the general criminal justice clearinghouse for the State of Missouri, the state Highway Patrol shares records of missing persons in the state. However, the records come from the National Crime Information Center (NCIC).
Missing persons cases often involve the abductee or runaway crossing state lines.
Check for Missing Persons now.
Property Records
Property records are usually a municipal or county concern, which is why the state government agencies may not have the information you need for a title search.
Use this list of counties in Missouri to check the free public records for the property you are interested in.
Unclaimed Property Records
Many people in Missouri are unaware that they may have funds in their name that they don't even know about or which they forgot.
The phenomena is so common that the State Treasurer's Office holds all unclaimed property and only releases it to the rightful owner. If you can prove that individual is you, the money (or valuables) are yours!
Sometimes beneficiaries do not realize that they have unclaimed property because the deceased individual forgot to mention it in the will. In these cases, the primary beneficiary may be able to claim the funds.
Unclaimed property does not mean real estate property—it only means funds left in a dormant bank account, items left in a safety deposit box, or unclaimed deposits, wages, stocks, or bonds.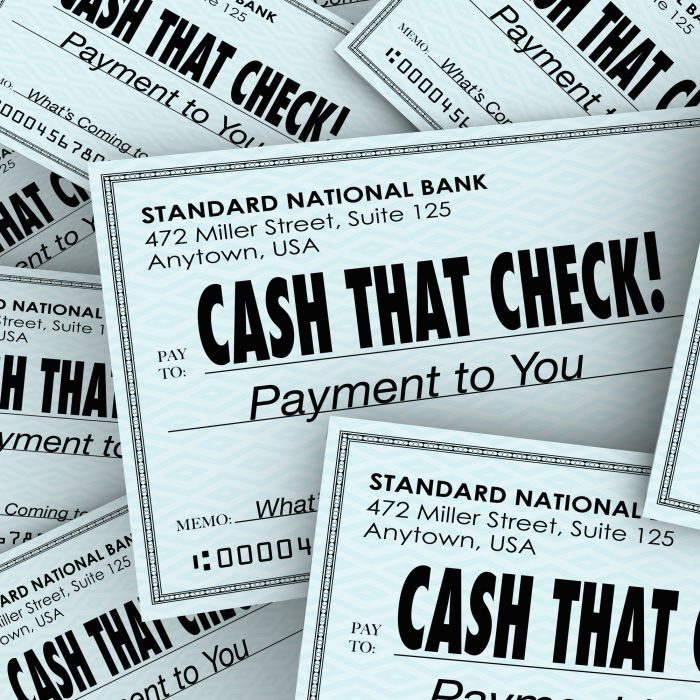 Vital Records
Finally, one of the most common public records searches is for vital records. These mark the critical moments of a person's life: birth, marriage, and death.
You will need copies of your vital records for many different reasons, such as applying for professional certification to practice law or medicine or when becoming a teacher or a psychologist.
If you want to legally change your name, you will need to access your vital records.
When you want to move to another country and are applying for residency or citizenship, they may request copies of your vital records to complete the application.
If you are involved in a dispute over a will or a probate case, you may need to present the relative's death certificate.
When you are getting remarried, you may need to produce a copy of your divorce records.
Birth certificates, adoption records, death certificates, marriage and divorce records are all referred to as vital records. These records are vital to your identity, and for population health data.
The Missouri Department of Health and Senior Services manages the state's Bureau of Vital Records.
Go to the Bureau of Vital Records website to begin your search.
Conclusion
Finding free public records in Missouri is a lot easier than you thought, isn't it? Next time you need to find a copy of your birth certificate or want to run a background check, you will be a lot less intimidated and you will know exactly what to look for and where. If you are an employer or a landlord who is just getting started on how to run regular background checks on employees, then don't worry—it will get easier.
You do not need to pay someone else to do this simple work for you, when all it takes is a few minutes of your time. Doing your own background check allows you to find exactly the information you need. Just remember, if the person in question has lived in other states, you may want to follow similar procedures in finding the free public records and you can use our other state guides to do so. Searching public records for other reasons—from building a legal appeal to applying for a visa in another country—is easier now than ever before thanks to this handy guide.