Finding Pasco County public records is easier than you think. Public records in Pasco County—or any other county of Florida—are by definition a public service paid for by your taxpayer dollars. A democracy could not function without accurate public records that are accessible to the general public. Public records ensure freedom of information and open government.
Also, public records provide information that is directly useful to you. If you are a small business owner in Pasco County, Florida, you may be reviewing the public records in order to run a background check. Many people in Pasco County do not realize that they can run their own background checks. You can save yourself a lot of time and money by doing the background checks yourself.
Background checks are only one of the main reasons to search free public records in Pasco County, Florida. Another reason is to find certified copies of your vital records: such as birth certificates or marriage certificates. You may have asked to produce copies of your vital records in situations like applying for a job, applying for residency in another country, or applying for professional certification. Likewise, if you move to another state, you might need to provide documentation related to your identity or legal name.
You can use this guide to find free Pasco County public records including court records, driving records, or property records. It does not matter why you want to access these records because it is your legal right to do so. You cannot necessarily access all public records—obviously some documents will always remain classified. However, most of the public records you need are available to you and at little or no cost.
If you are looking for all Florida Public Records, check out this guide.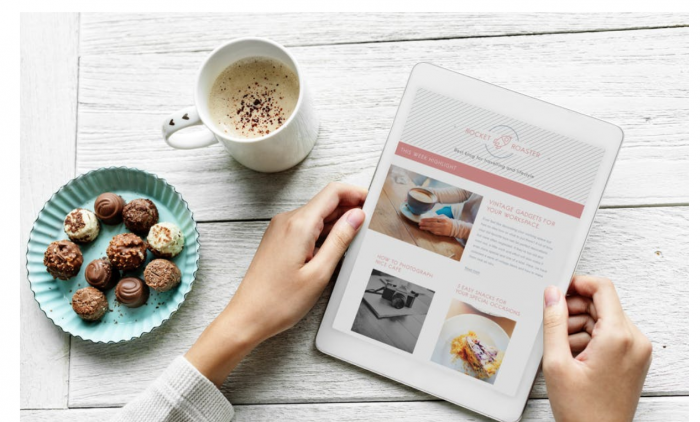 What Are Public Records?
First, let's define what public records you are so you have a better idea of what you can hope to find and how. In Pasco County and in all other parts of the United States, public records include any document or data (such as photographs and digital files) that would have been created and stored by public service or government agencies. That's right—public records contain an enormous, overwhelming amount of information. Because democracies are governments by and for the people, all of this information is available for your review.
Perhaps you want to see how a local politician voted in the State legislature. Well, you can review the public records. Let's say you are interested in helping a family member appeal a decision made in a lower court. Accessing the free public records will allow you to do so.
Public records also include the documented sale and valuation of property in Pasco County or elsewhere. This information could become useful to you if you are involved in a probate case or disputing a will in your family.
Vital records allow public health organizations to keep track of data that helps with population studies. Generally speaking, government agencies at local, state, and federal levels are required to maintain records. Recordkeeping promotes government accountability.
How Do I Locate Public Records?
Public records are not centralized. In other words, there is no one "Public Records Ministry" that retains copies of each and every document ever created by any county, state, or federal agency.
However, the Internet has radically changed the way you and other members of the general public access and retrieve public records. Whereas you used to have to write a letter, make a phone call, or visit a government agency in person, now you can submit your requests online. Some government agencies even provide you with simple online forms, so that you do not have to compose an email. You can then receive digital copies of the public records instead of waiting for a printed copy to show up in the mail.
Different public records are created by different government agencies. Some government agencies operate only at the county level. Others are state government agencies, and of course, there are federal government agencies that generate public records. Now, you can find the public records you need easier than ever before in spite of the bureaucratic bloat of government. This guide will help.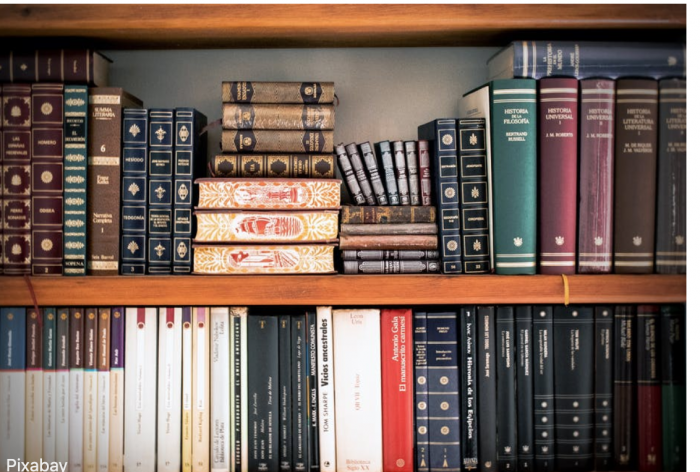 What is in Free Public Records?
You can find all sorts of information helpful to you and your business when you search for free public records. Public records include legal documents including court proceedings. While some public records are technically "public" in the sense that they are government property, many are not going to be accessible to the general public because they are sensitive. For example, juvenile records are typically sealed. Also, a person is innocent until proven guilty so in many cases arrest records would not be released to anyone outside of law enforcement.
A lot of the information contained in driving records, birth records and marriage certificates can be sensitive. For this reason, you may need to provide identification when you request public records that could invade a person's privacy. If you are running a background check on a prospective tenant or employee in Pasco County, you should try to get their authorization first. With the person's authorization, you can locate the free public records you need.
Additionally, public records in Pasco County will cover property records. Property records include information like property taxes, valuation, liens, and prior sales. This information can be related to will and probate cases, some of which would be public record when the probate case is heard in a court of law.
To a limited degree, information related to your credit history becomes public record, but this is typically not information that is released to the general public. In fact, there are laws that prevent the release of such information to unauthorized persons. The reason for this is not just protecting your privacy but also to prevent unlawful discrimination.
Searching public records for your own name is typically easier than doing so as a background check, which is why you would need to get into the habit of requesting permission and asking for a copy of the person's identification when you run background checks.
Searching public records in Pasco County is also free—with the exception of the small fees that government bodies charge to cover their own nominal expenses for printing and mailing if necessary.
What is a Background Check?
Background checks are common procedures whereby you would use the public records to come up with some information about a person or a company. Not all public records are going to be relevant to background checks, but a background check almost always includes some public records.
You run a background check to find out if a prospective employee or tenant—or even a dating partner—was involved in a criminal or civil case, served time in jail, or has any outstanding traffic violations. You can also use the public records to verify the person's identity.
This guide will help you find exactly what you are looking for when searching public records in Pasco County. If you are looking up information related to a person who had lived outside of Pasco County, you can still use this guide to get you started. Many people move around, and it helps to know the basic principles of exercising your right to search free public records anywhere in the United States.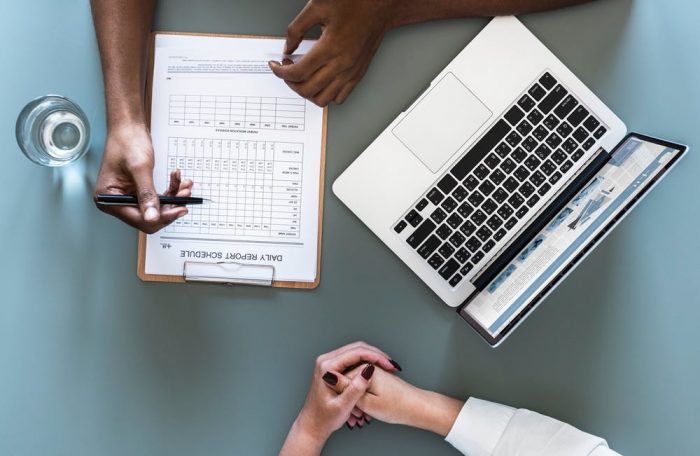 Why Run Background Checks?
Background checks have become commonplace for several reasons. One is simple: they may be required by law. Government agencies, childcare organizations, eldercare organizations, and educational institutions may require their employees to submit to a criminal history or background check prior to commencing employment. The reason for this is that it protects the public safety. You would not want to willingly hire a person with a criminal record to work with children, would you? Then do a background check.
Another reason to run a background check is to protect yourself and do your due diligence. Insurance companies might want to see that you ran a background check before they pay out on a claim. For example, if you rent out your property and it is vandalized, you would have to prove that you ran a background check. If you did not run a background check and it turns out that the tenant had been convicted of vandalism and other property crimes in the past, your insurance company might not pay out on the claim.
Finally, background checks protect you and your family from fraud or violence. You can use the public records to empower you with knowledge, and it is your right—and responsibility—to do so.
Running a background check cannot tell you everything about a person but it will offer valuable information you can use to make sensible and informed decisions.
Here are some of the many reasons you may need a background check: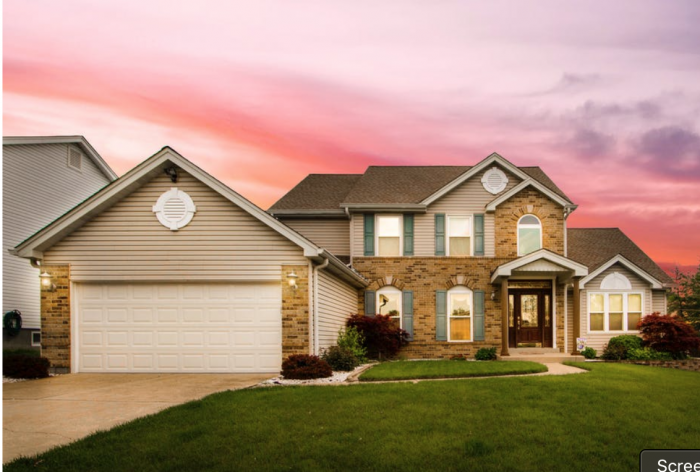 Moving to Pasco County. When you move to Pasco County, one of the first orders of business is to find a place to live. When you are searching for a rental property, you can run a background check on the landlord or property management company. They are going to run a background check on you, and you can do the same by searching the public record. Why? Because you might find out that the landlord or property management firm had been involved in a civil suit relevant to gross negligence or not honoring a tenancy contract. If you are purchasing a home or property in Pasco County, Florida, the information you find could also be relevant. You do not want to buy a home only to find out later that there was a lien on it. Use the public records in Pasco County to find out what you need to make sensible housing decisions.
Screening tenants. Are you a property owner in Pasco County? Then obviously you have come to the right place in seeking the means by which to conduct background checks. This guide will show you how to run criminal history checks and still comply with state and federal anti-discrimination laws.
Online dating. Use this guide to make online dating safer. Numerous people find love or lasting friendship by using online dating apps. These apps sometimes claim to run thorough background checks to protect you, but they cannot possibly search all the local databases that might be of interest to you. Therefore, it is in your best interest to run the background check personally. You owe it to yourself and your family to stay informed.
Contractors. We frequently need to hire contractors for renovation. When you do, run a background check. You can learn about possible tort violations the person or company was involved in. Why trust a contractor on faith when all you need to do is use this guide to be certain about your choice?
Babysitters, Tutors, and Nannies. Always search the public records when hiring childcare workers. The public records will reveal the person's criminal history and also other information that may be relevant to their credibility or ability to care for your child safely. It is your responsibility to use this guide to search for information before hiring a childcare worker. The same is true for eldercare. When hiring a home health aide or adult day care center, do your due diligence by running your own free background check.
Long Lost Loved Ones. Genealogy research is another reason you can use this guide. Similarly, you can use this guide to help you locate long lost relatives. Those may include runaways and other missing persons, or adopted family members. Vital records from Pasco County or elsewhere can provide clues to your family history as well.
Verifying Your Own Information. The information contained in a public record document has a strong bearing on your job search outcomes. If there is any information that is incorrect, now is your chance to find the error and correct it. You are responsible for this process. Similarly, you can also expunge some records that might taint your reputation. It cannot hurt to ask.
Can Employers Find Out Everything About Me?
One thing that you need to know before conducting a background check is that the law prohibits you from using the information to discriminate against someone. If you are reading this article because you are afraid of what your employer can find out about you, rest assured that your privacy matters.
Employers in Pasco County must comply with federal law regarding fair use of the public record in making decisions. Mainly, your credit history is sensitive information, leading to the Fair Credit Reporting Act (FCRA).
If you are an employer, keep this in mind. You need to do a FCRA-compliant background check to avoid potential lawsuits. When you use this guide and do your own free background check, you can remain FCRA-compliant. On the other hand, third party companies could locate information that is sensitive and which could prejudice your hiring decisions.
How Can I Find….
The next few sections of this article will specifically show you how to find free public records in Pasco County, Florida.
Pasco County Criminal History Records
Because of the way criminal jurisdictions work, you may have to consider that some criminal—and also civil—cases take place outside of Pasco County. You can start your search for criminal records with the Pasco County Clerk and Comptroller.
Through the Pasco County Clerk and Comptroller, you can locate free public records related to felony and misdemeanor convictions in the county.
Search for felony and misdemeanor public records in Pasco County.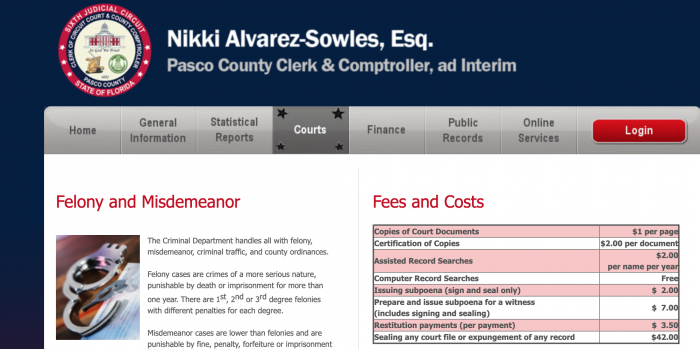 Pasco County Background Checks
There is no single type of background check. You can customize what to include in a background check easily by using this guide. A background check will begin with criminal history and criminal records. However, juvenile records are not released in Pasco County or in most other states.
Pasco County Court Records
One of the most important elements of a criminal history or background check is court records. Court records will reveal the details of a case and whether or not a person was convicted of the crime. In fact, reviewing the free court records in Pasco County will show you why the person was convicted to allow you to make better decisions.
You can also review the court records in Pasco County for other reasons, such as building an appeal or for similar purposes like journalism or simple curiosity.
To search the court records in Pasco County, you also go to the Pasco County Clerk and Comptroller.
Search the Pasco County Court Records Online.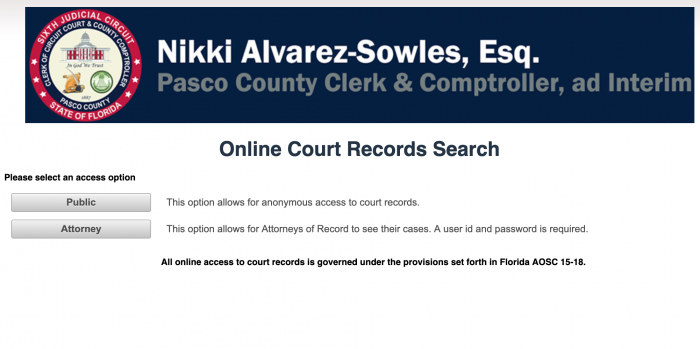 Pasco County Driving Records
Many people include driving records as part of their overall background checks. This is as true for landlords as it would be for employers who are interested in hiring someone specifically to drive professionally.
You may also need to search the driving records in Pasco County or elsewhere when you hire a nanny or someone to take care of your elders. Anytime a person may be transporting your loved ones would be cause enough to search the free public records.
To begin, consider that some traffic incidents are considered local such as minor traffic violations or parking violations. Search for these things using the Pasco County Clerk and Comptroller office. Use this information also to pay for your own Pasco County traffic tickets or research your own driving record.
If you need or want more comprehensive information related to a person's State of Florida driver license, then you can also visit the website of the Florida Department of Highway Safety and Motor Vehicles.
The Florida Department of Highway Safety and Motor Vehicles is the primary licensing agency for Florida driver licenses. However, to access most driver records, you need to actually be that individual or have in possession proof of that person's identification and consent to access the information.
Pasco County Missing Persons Records
While not necessarily part of a criminal history check, you can still use the free public records to update yourself on information related to an adult or child who has gone missing.
A runaway or abductee may have crossed county or state lines, necessitating an expansion of your pubic records search beyond Pasco County.
You can search several places for free public records related to missing persons in Pasco County.
First, go to the Pasco County Sheriff's Office.
Starting at the local level, with the Pasco County Sheriff's Office, is best for if the person has only recently been reported missing. You can work directly with the local law enforcement if need be.
If the information you seek is not available through the Pasco County Sheriff's Office, then proceed to expand your search. This is likely the case if the person has been missing for some time and is expected to no longer be within the boundaries of Pasco County or even within the state of Florida.
Your best bet is to go directly to the Florida Department of Law Enforcement, which links its missing persons database with the Missing and Endangered Persons Information Clearinghouse.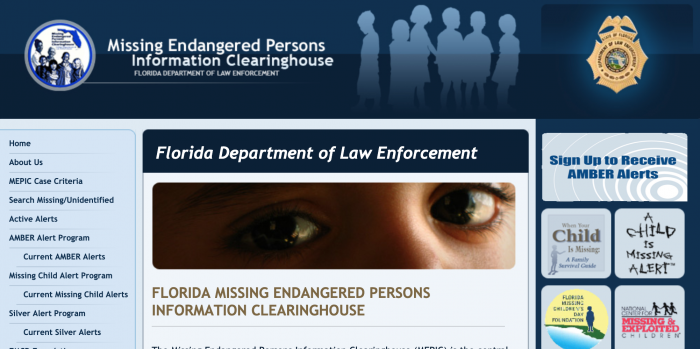 Pasco County Jail, Prison, Inmate Records
Inmate records or the public records from correctional institutions can also become integral to your criminal history and background check process.
However, you can also use the information found in inmate records for other reasons.
Victims sometimes need this information to gain closure. Alternatively, victims need to access correctional records in order to find out how much time is left on a person's sentence. It is your right to learn this information, and that knowledge will empower you.
Another reason for accessing jail, prison, or correctional institution records in Pasco County or anywhere else would be to get in touch with a friend or family member. This information will help you contact the person, allowing you to send money or to visit.
You can use the free public records to find out about probation and parole information, too.
Search the Pasco County Sheriff's Office, which contains information related to arrests as well as persons in Pasco County who are serving time in a county jail or correctional facility.
Many people from Pasco County are serving time in another county correctional facility, or in a state facility. It depends on where the crime was committed or where the jurisdiction of the case was located. For this reason, you may need to expand your search by first finding out the jurisdiction of the case.
Pasco County Sex Offender Records
Sex offender records are integral to background check in Pasco County. In addition to helping employers making a decision about who to hire, or a landlord, parents need to know if there is a convicted sex offender living near them.
This information is yours and it empowers you in the interests of public safety. However, you cannot legally use this information to harass or harm anyone.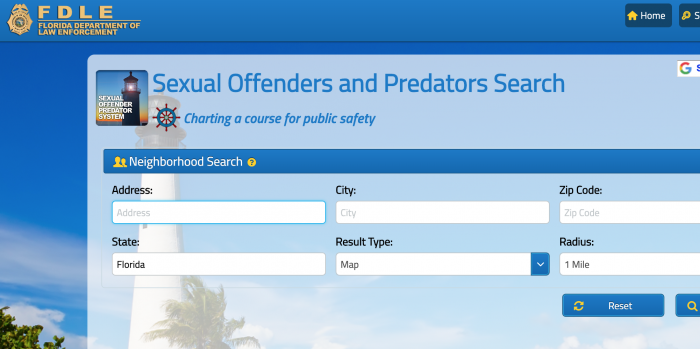 The Florida Department of Law Enforcement maintains a database of convicted sex offenders, who are required by law to register.
Search the sex offender database in Florida. Typically, the state database is connected also with similar federal databases.
Pasco County Property Records
Most property records in Florida are maintained at the county level, so you have come to the right place to initiate your search.
Property records might not be typically considered part of a background check. However, they can lend insight into legal cases involving probate. Property records can also help you make sensible real estate purchasing decisions in Pasco County.
Most of the Pasco County property records related to taxes can be found with the county tax collector's office.
Search the Pasco County Tax Collector's Office.
Other property records may be located through the Pasco County Clerk and Comptroller.
Search the Pasco County Clerk and Comptroller.
Pasco County Unclaimed Property Records
When a person forgets about a bank account, stocks and bonds, dividends, unclaimed wages, or unredeemed deposits on utilities or property rentals, that money does not vanish. The same is true if you forgot about a safety deposit box containing cash or family heirlooms.
Thankfully, the government does safeguard those funds until its rightful owner comes forward to claim them.
If the rightful owner is deceased, then the right to claim those funds goes to the primary beneficiary or heir.
You can claim such property (which does not include real estate, just funds) by providing proof of your identification as the original owner or the primary beneficiary.
Funds are sometimes deferred to the state government but they may be controlled by Pasco County officials.
Search for unclaimed property records with the Pasco County Clerk and Comptroller.
Pasco County Vital Records
Finally, we come to the all-important and aptly-named vital records.
Vital records are called that because they pertain to life and death, literally.
Vital records include, but are not limited to, the following:
Birth records
Fetal death records
Adoption records
Marriage records
Divorce records
Death certificates
As with many other states, Florida maintains vital records. These are not typically kept by any one county official. Therefore, you would go directly to the VitalChek service.
VitalChek is a third party service that governments use to safeguard and disseminate vital records. Because requests for vital records have become so common, it is convenient for you to use this service. Also, your vital records will be maintained centrally even when you move from state to state or county to county.
Search for all Pasco County vital records here.
Accessing vital records usually requires some proof of identification, to protect your privacy and security. After all, unlawful access to vital records could lead to identity theft.
Use your right to access free public records like these when you have been asked to product a copy of your birth certificate for any reason.
Conclusion
Now that you know more about finding free public records in Pasco County, it does not seem so hard, does it?
Public records are a legal right for Americans. This is information that ensures freedom of information and government transparency. Therefore, it pays to get used to the process of searching free public records.
You can do this for yourself or for your business. Public records form the basis for all criminal history searches or background checks you can use to make your business run smoother and safer. Hopefully this guide provided you with the means by which to empower yourself with information relevant to you.