Misconceptions about public records in Minnesota abound. Public records in Minnesota—or any other state—are by definition a public service. Taxpayer money funds the generation, storage, and processing of public records, which is why public records in Minnesota are free.
You may need to pay a nominal fee for printing or administrative fees, but there are also third party companies that charge you to search public records. If you want to find free public records in the state of Minnesota, you have come to the right place.
This guide will explain what public records are, what you can do with them, and how to get them for free online.
Focusing on the state of Minnesota, this guide will also outline for you the types of background checks employers and professional agencies frequently perform using public records.
If you are a small business owner, a landowner, or someone interested in hiring a freelancer then you may have already realized the benefit of performing your own background checks for free rather than paying someone else unnecessarily.
Especially when you are performing multiple background checks in the course of doing business, free public records are certainly optimal. To find free Minnesota public records, please enjoy our handy guide.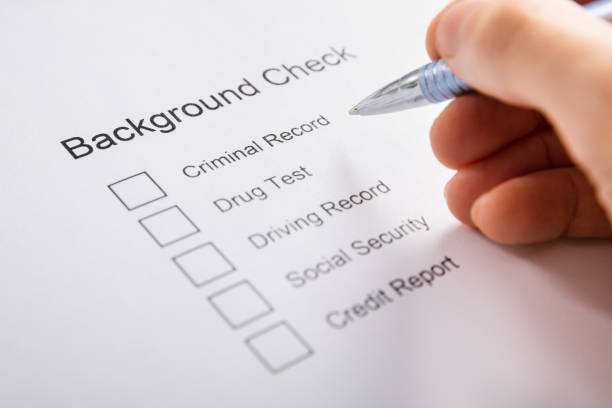 What Are Public Records?
First, what are public records? You may have heard the term a thousand times before but not really understand what "public records" in Minnesota means.
In Minnesota and in all other American states, public records include any document or data (such as photographs and digital files) that are created and stored by public service or government agencies.
Those government agencies could include law enforcement agencies, local and state correctional institutions, courts, and official bureaus like the Minnesota Department of Public Safety.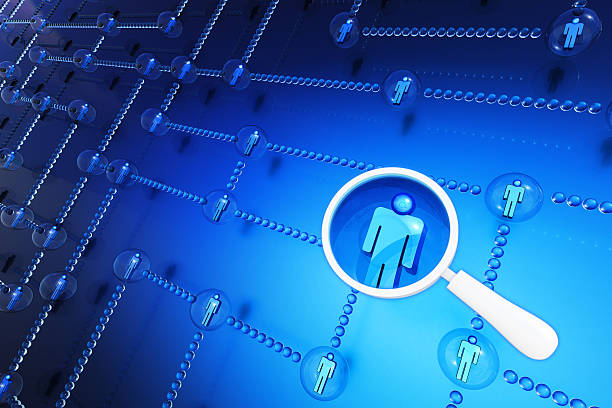 Local, State, and Federal Records
Government agencies can be local, such as the Minneapolis Police Department.
Of course, government agencies can also operate at the state level like the Minnesota Supreme Court.
Some free public records are stored at the federal level, but most of the records you will be looking for—such as background checks or vital records—will be at the state and local level only.
A good rule of thumb is, if taxpayer money funds the agency, organization, and the services it provides, then the records generated by that agency will be considered public record.
There are exceptions to what is available to the public eye. If the information infringes on someone's right to privacy, then that information cannot be released just to anyone. The agency would request valid identification to release that information. Likewise, some public records are free and open technically but information that pertains to homeland security or protecting trade secrets would not be released to you by law.
In this guide you will learn more about what you need specifically to access free public records in Minnesota.
What is in Minnesota Public Records?
Public records include things like court proceedings and arrest records, driving records, birth records and marriage certificates. It includes property records, and information related to will and probate. To a limited degree, information related to your credit history may also come up in the public record, but there are also laws that safeguard your privacy and that of other citizens of the state of Minnesota.
The law protects your right to accessing public records. Freedom of information is a term you have undoubtedly heard before. Democracies are governments of, by, and for the people, which means that the government operates on the principle of openness.
You are permitted to search the public record for legislative proceedings, to see how politicians vote or how they spend your taxpayer money. By the same token, you are legally entitled to access your own public records for things like your criminal history or information about your driving record.
Searching public records in Minnesota is also free—with the exception of the small fees that government bodies charge to cover their own nominal expenses for printing and mailing if necessary.
What is a Background Check?
A background check is a process whereby you access free public records, such as those in the state of Minnesota, to find out information about a person or a corporation.
Background checks depend on public records, but not all public records pertain to background checks.
If you are an employer or individual interested in performing a free background check in Minnesota, you have come to the right place. This guide shows you what you need to do to access the information you need for free, by searching public records online.
Background checks can refer to criminal history, including arrests and convictions, as well as time served. You can learn about outstanding sentences such as probation.
In addition to criminal history, a background check could also include other detailed information about the individual but what you can access for free online depends on state law.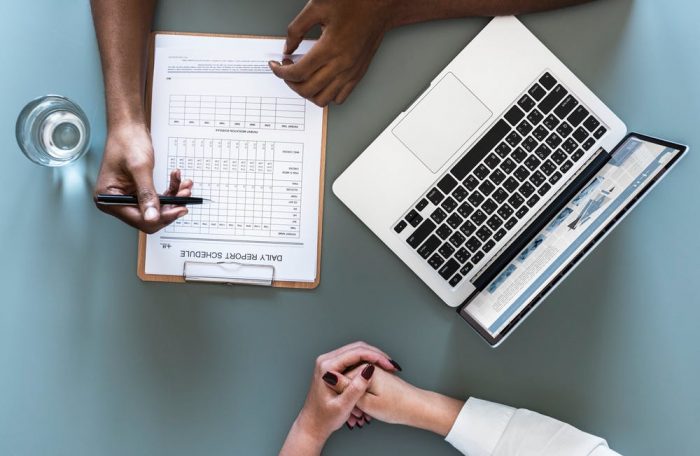 Why Run Background Checks?
This is a frequently asked question. Background checks seem so commonplace in the job market, and for good reason. In some situations, background checks may be required by law.
You need to know who or what you are dealing with. Employers need to know if who they are hiring is trustworthy which is especially true in positions in which the employee works with vulnerable populations or with valuable or hazardous materials.
Running a background check cannot tell you everything about a person but it will tell you what you need to know to make sensible hiring decisions.
If you are hiring a nanny, babysitter, housekeeper, or home health aide, then running a background check should be something you automatically do for everyone you consider hiring.
Don't feel bad. In the state of Minnesota, running a background check is standard practice.
Some other reasons you may need a background check include the following:
Home or apartment rentals. Renting a home from someone? Run a background check to make sure they have a good track record when dealing with tenants, or whether they have been fined or even jailed for tort violations.
Prospective tenants. If you have decided to make some passive income from a property you own, then you need to run a free background check on prospective tenants. Renting your home or apartment to a stranger should not be something you take lightly, as even your insurance may not cover your damages if you did not do your own due diligence by running a background check. Background checks are free and easy, so there is really no excuse to shirk this responsibility.
Online dating. Don't let other people scare you; online dating is a great way to meet people. To protect yourself and keep your family safe, all you have to do is run a background check on the people you start dating. Don't just trust the online dating agency to do the background check for you. These are not necessarily companies that are based in Minnesota and would not necessarily access the public records as thoroughly as you might like. Do a free background check yourself using Minnesota public records.
Contractors. Renovating your home? Hiring contractors to upgrade your office? When hiring contractors, don't buy into their marketing blurb or believe the online reviews before first running a free background check. Why risk wasting thousands of dollars and causing yourself stress when all you need to do is access public records to ensure that the individual or company is reliable.
Babysitters, Tutors, and Nannies. Whenever you leave a person alone with your kids, you should run a free background check just to be safe. Even if you know the person personally, you might not know everything about them. Check first by accessing free public records in Minnesota—where you can learn what you need to know before leaving your kids in their hands.
Long Lost Loved Ones. Some people access free public records in Minnesota for genealogy purposes. Others simply want to find long lost relatives. People who ran away from home when they were troubled teens and were never heard from again; adoptees or half-siblings; your biological parents or children. Minnesota public records may hold the answers you seek, or at least get you started on the right direction so you can find the person or people you are looking for soon.
Checking Your Own Information. More and more, people in Minnesota are choosing to access their own public records and perform background checks on themselves. Why? To find out what other people can see and learn about them. If you are curious what employers can find out about you and your past, then do a background check on yourself. It's free—and this way you will be prepared to answer challenging questions when they arise in an interview. If you have a checkered past, then you can also learn about possible ways to expunge part of your record. Alternatively, you might see things on your personal record that you did not even realize were there such as a DUI you forgot about.
Can Employers Find Out Everything About Me?
Absolutely not! Your privacy matters just as much as freedom of information. Employers must comply with federal law regarding fair use of the public record. Your credit history is sensitive information, leading to the Fair Credit Reporting Act (FCRA).
One of the great benefits of doing your own free background checks in Minnesota is that you are more certain of being FCRA-compliant in your hiring practices.
Third parties might promise you information about a prospective employee but then you later realize that by using this information, you are actually in violation of the FCRA and possibly other laws as well.
How Can I Find….
OK let's get down to business. You are here to find free public records or to run a free background check.
If only you could do so with just one click! Even the third party organizations that charge you a fee to use their services or even make you sign up for a subscription make you submit a lot of information. You are better off doing it yourself for free.
Free Criminal History Records
To find out about things like misdemeanor or felony convictions, or how long a person served in prison, you can go to the Minnesota Public Criminal History Search.
This free service gives you access to this kind of information, with only the person's first name, last name, and date of birth.
Background Checks
A free background check can be totally customized by you, containing only the information relevant to your needs. When you do a background check in Minnesota yourself, you can specifically look for things like a bad driving record (which of course is important if you are hiring someone to drive your kids to school), or for felony convictions.
Perform a free Minnesota criminal history background check. The most important information would include criminal history, but it might also include other things that are meaningful to you or your clients.
What you will find when you do a background check can include all formal convictions, including their jurisdictions in the State of Minnesota.
However, keep in mind that crimes that were committed out of state or federal crimes are not included in this database. If the person you are investigating used to live in another state—something which may in fact come up when you search the public records—then you can use one of our other state guides to help extend your search.
Also, juvenile records are not released in Minnesota or in most other states.
Court Records
Court records are almost always considered public records. You can search the proceedings or court cases that take place in any jurisdiction. In Minnesota, as in other states, court records are public records you can access for free online.

Reasons for searching court records include the need to build an appeal or to simply find out what happened during a case so that you are better informed about the situation.
If the court case took place in a Minnesota state court, such as the District Courts, Courts of Appeals, or the Minnesota Supreme Court, then access case records here.
Not all cases are heard in Minnesota state courtrooms, though, so if you are uncertain of where the case took place you may need to find someone to assist you.
Driving Records
Driving records in the State of Minnesota are maintained by the Minnesota Department of Public Safety. While some of the information included on a driving record is public record, not all of this information can be legally released to you.

It's easy to access free public records relating to a person's driving history in Minnesota, especially when you are searching for your own records or when you have legal authorization.
Go to the Minnesota Driver and Vehicle Services website, part of the Department of Public Safety.
From there, you can perform the free search, with different rules applying to organizations versus individuals. If you are an employer seeking access to a person's driving record in Minnesota, you are required to sign a legal access agreement, which you can do through the Minnesota Driver and Vehicle Services website.
Driving records are useful parts of a background check, and are essential—even mandatory—for employers hiring professional drivers.
Missing Persons Records
While not necessarily part of a free background check, missing persons records are public records that are frequently searched to help loved ones learn more about the status of an individual who has gone missing. To access missing persons records in the State of Minnesota, you can go to the Bureau of Criminal Apprehension, which is also part of the Minnesota Department of Public Safety.
Whether the person is an adult or a child, as long as the person was reported missing to law enforcement, you can find that information here.
Jail, Prison, and Inmate Records
If you are searching for someone who may be serving time in a state prison in Minnesota, you can do so for free online by visiting the Minnesota Department of Corrections website.
Here, you can perform a free search for persons who are currently incarcerated or serving their time in probation or parole. This type of information may be especially useful for friends and family members hoping to get in touch with loved ones. You can also learn about the length of a sentence and time already served, and this information can be useful for victim restitution.

Sex Offender Records
One of the most important parts of the public record in terms of safety and security includes a database of known sex offenders. In Minnesota, sex offenders who are still under the jurisdiction of the Commissioner of Corrections (that is, is still serving a sentence, on parole or probation), can be located for free online. You can find out if a convicted sex offender lives in your neighborhood or near a specific workplace or school.
Some, but not all, convicted sex offenders are also required by law in the State of Minnesota to add their names to a sex offender registry. When this happens, the person's name goes on the public record. You can search those public records for free online.
Information about former sex offenders can be useful, even mandatory in some situations such as when you hire someone for a childcare or eldercare position. However, it is illegal to abuse the information you seek in any way, such as to harass or hurt an individual.
Free Property Records
In Minnesota, as in most states, property records are not considered a state issue but a local or county concern.
Therefore, searching property records in Minnesota involves finding out first the name of the county the property is located in. You can see a list of Minnesota counties here.
Unclaimed Property Records
Did you know that you might have money, stocks, bonds, or other financial assets that you did not know about?
When a person moves and forgets about their bank account or when a person dies and forgets they had stocks and bonds in different places, those funds end up being diverted and held by the state.
However, those funds are always available to the legal owner.

The Minnesota Commerce Department is in charge of unclaimed property. If you can prove that you are the rightful owner—such as by showing your ID or proving that you are the legal beneficiary of the account holder, then you can reclaim your money now!
Things you might find include items stored in a safety deposit box, insurance payments, unclaimed deposits paid to public utilities companies, stock dividends, and more.
Vital Records
One of the most sought-after free public records in Minnesota will be vital records—including birth certificates, death certificates, and also marriage and divorce records.
Currently, the Minnesota Department of Health maintains vital records, and you can access them for free.
All records are actually stored at the county level in Minnesota, and the Department of Health lists their county offices here.
Understand the difference between certified and non-certified copies of vital records before you perform your search. Certified copies are those you need for legal purposes, whereas non-certified copies are for your curiosity only. Non-certified copies hold no legal ground, but can be useful when you are just seeking information about yourself or another person.
It is easier to obtain a non-certified copy of a birth certificate, for example. All you need to do is fill out this online PDF form
Death certificates are also available from the county offices of the Minnesota Department of Health.
You may need to access a person's death certificate for legal purposes, or when there is an open probate case.
Conclusion
Many people do not realize that searching public records is your right as a citizen of Minnesota. Also, many people do not realize that public records can be searched for free. Using this guide, you can DIY your own customized background check or public records search. You do not have to pay a third party organization to do this for you, and potentially risk violating employment laws like the FCRA. Perform your free public records search now!