If you are looking for any free public records—such as court documents, criminal background checks, or birth certificates—in the state of Indiana, you have come to the right place. This guide will explain what kinds of free public records you can find, what you can do with them, and how to get them easily online.
Public records are the basis for all background checks. Employers and landlords in the state of Indiana will need to access free public records to conduct legal background checks on prospective tenants or employees. You may also need free public records in Indiana when you are applying for professional licenses or citizenship in another country.
Focusing on the state of Indiana, this guide makes your search a lot easier and helps you to avoid unnecessary fees that will be levied by third party organizations that charge you a subscription service. If you are conducting background checks every single day it might pay to use a subscription service. Otherwise, accessing Indiana public records is something you can do for free.
What Are Public Records?
The term "public records" in Indiana refers to any and all documents generated by government organizations. That means your taxpayer dollars are funding these documents, which is why they are free for you to access—minus minor charges incurred when you want official copies sent to you.
Free public records also means that police records, court records, and vital records that are stored in local, state, or federal offices are considered to be a public service. Public records are maintained for various reasons, depending on what they are, and accessing them is generally considered your legal right as an American. While you cannot access every single document, you do generally have the right to access your own public records.
Public records are not just written papers but any item such as maps, photographs, or digital files that are created and stored by public service or government agencies. Unless there is a legitimate reason why these types of documents should not be released to you (such as protecting someone's privacy or protecting national security interests), you will be able to access the public records you seek in Indiana or elsewhere.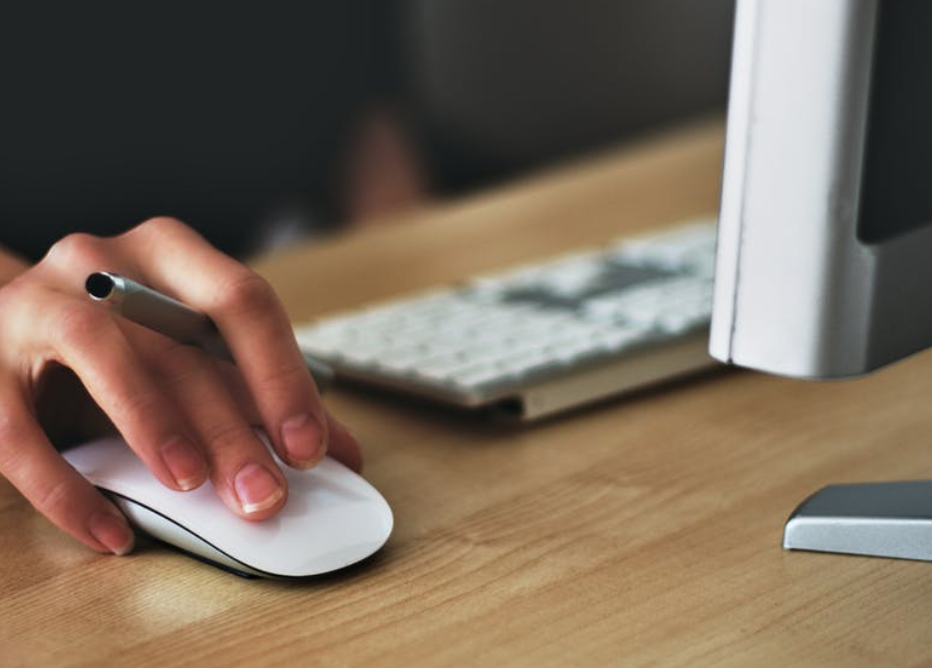 Local, State, and Federal Records
Indiana maintains many records at the state level. However, you may also find that public records will be stored at local or county government offices. In some cases the records you seek will be stored in a federal agency. Most of the public records you will search for in Indiana will either be local/county or state government public records.
What Can I Expect to Find in Free Public Records?
For one, you can expect to locate any public records that pertain to government proceedings, such as the minutes of town hall meetings or meetings in the Indiana state legislature. You can also expect to access the majority of court documents.
Accessing things like court records and legislative proceedings is considered your right as a citizen under the Freedom of Information Act.
In Indiana, your right to access information is specifically protected by the Access to Public Records law.
With access to public records in Indiana, you can more easily find out if an applicant is telling the truth. You can also do research on a company or independent contractor.
You can also expect to find other information contained in public records like whether or not a person you met on an online dating service has been married before or is still married now.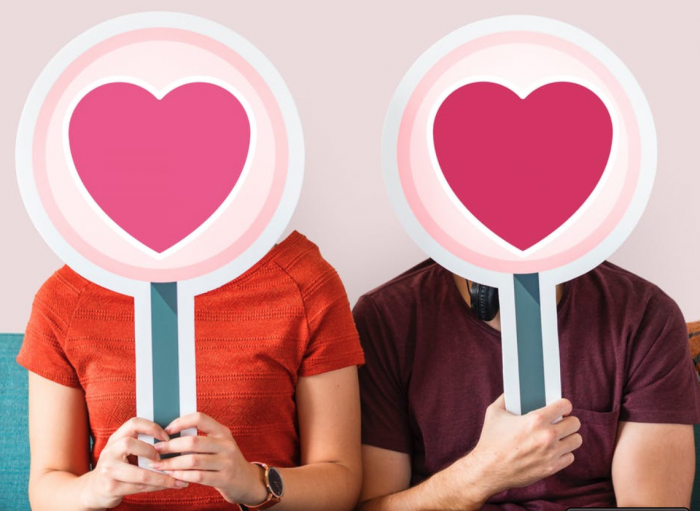 Public records include things like court proceedings and arrest records, driving records, birth records and marriage certificates. When you search for public records in Indiana, you can find things like the title or deed information on a property. If you are purchasing a property you may search free public records in Indiana for things like whether there is a lien on the home.
Another reason you might want to search free public records in Indiana is to find data related to a relative's or ancestor's will. Probate in Indiana is a court process, and therefore you may be able to find relevant court records pertaining to the situation in question.
Credit history is a grey area in public records. When the details of a person's credit report is available as free public records, you may need proper authorization or permission to view or use the information you find.
What is a Background Check?
Employers, landlords, and government agencies may request that you submit to a background check. Another situation in which a background check may be necessary is when you are applying for membership in a professional organization or when applying for a professional license in the state of Indiana.
Background checks may be mandatory in some cases, such as for those seeking employment in the childcare or eldercare sectors. Background checks help employers learn more about you so that they can make important decisions that affect their clients.
The information contained in public records, such as criminal history, may be part of a background check.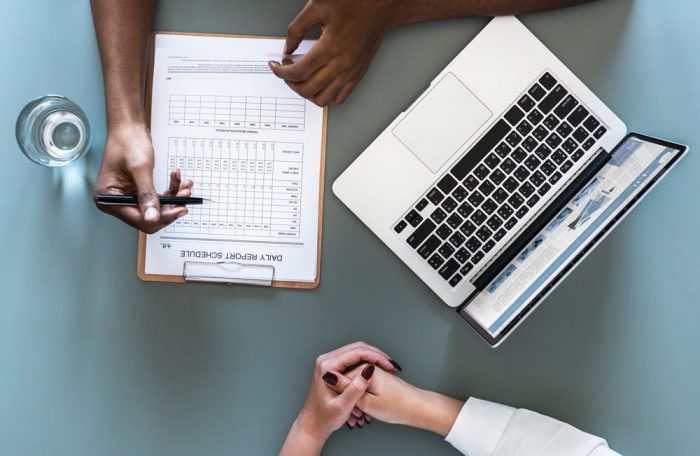 Background Checks in Indiana
In Indiana, background checks have become commonplace in the job market, or even required by law. Employers and landlords need to protect their property and their livelihood, which is why a background check is highly recommended. You can conduct a background check in Indiana for free by following the suggestions in this guide.
In Indiana it is common for employers and landlords to run background checks. But there are many other reasons why you are searching for free public records.
Consider the following situations:
When you are renting a home or apartment in Indiana. Anytime you are ready to put down your first month's rent and a security deposit, it might be a good idea to run a background check on the landlord or the property management company. You can search free public records in Indiana to check to see whether the person had been in court with tenants, or for issues like breach or contract and tort violations.
When you are getting your place ready to rent on AirB&B. If you are considering becoming a full time or part time landlord yourself, you will need to get used to the process of running free background checks and searching the free public records in Indiana. Why? The prospective tenant might have had some felony conviction that would make you uncomfortable, or even put your property or someone's life in danger. Why take any chances? Run a free background check and cover all your bases. It will also make it easier for you to make insurance claims if you did your due diligence when renting your home or property to someone who is otherwise a total stranger.
If you are interested in meeting people online. Using online dating and hook-up apps is fun, and a great way to connect with others. However, there are a lot of creeps out there. Using free public records in Indiana, you can easily check someone's background. You can find out if a person is lying about you—about their age or whether they have been married before. Similarly, you can check to see if that person has a criminal record or was a convicted sex offender.
When you are hiring a contractor or outsourcing work. Hiring contractors can be risky business, considering how much money a contractor in Indiana might cost. If you really want to know that you are getting the best contractor for the money, you can run a background check on the person or their company. The background check refers to the court records and other documents that might show you how trustworthy the contractor is and whether they are legitimately licensed in the state of Indiana for the work they are about to do on your home. Why trust just anyone to take care of home renovations?
Similarly, when you are hiring a freelancer or outsourcing some job for your business, it pays to run a background check. As long as you get that person's permission to do so, the background check can be used to screen applicants you are considering for the job.
Hiring people to watch, teach, or take care of your kids. One of the most common and important reasons to use the free public records in Indiana is to keep your family safe. You can use public records to find out about a person who is applying to work as a nanny, babysitter, or tutor for your child. Likewise, you will want to run a quick background check on any local school or daycare center that you are considering using in Indiana.
Finding Distant Relatives or Adopted Family Members. You can search the public records in Indiana or in any other state for genealogy or finding long lost loved ones. Vital records, such as birth and death certificates, are public records that you can search.
Finding out what the public records say about YOU. Another reason you should consider using the free public records available to you online is to find out more about what others can see about you. You will feel a lot more confident and capable in job interviews when you are expecting questions about your past. Searching your own records is usually easy in Indiana, given that many public records will only be available to the person whose name they are in.
Can Employers Find Out Everything About Me?
Employers can find out a lot about you by searching the free public records in Indiana, but there are limits to what they can find without your permission. Even with your permission, employers can only use the public records available to them without discriminating against you.
An example of limits placed on employers would be the Fair Credit Reporting Act (FCRA). This act helps protect you against an infringement on your rights, especially your right to privacy. Employers should not be able to use your credit history against you, and nor should landlords.
When you pay third parties to run background checks on people for you, you risk violating the FCRA and opening yourself up to costly litigation. It may be better for you to access the public records independently.
How Can I Find….
Now we are going to learn how to find various types of documents and records in Indiana. Some of these records will be easy to find, and others might require you to gather more information before you conduct the search.
In many cases, you will have to pay a small fee to the government agency in charge of those public records in order to receive hard copies. Otherwise, it is free to search.
You may in some cases need proof of identification: such as a copy of a government-issued photo ID. Or, you can acquire written consent from the person whose records they are.
Indiana Criminal History Records
Criminal history records in Indiana are among the easiest to search because any time a case is brought to court, there is a paper trail.
There are several approaches to finding free criminal history records that are used in Indiana background checks. First is to look for the court records—as there always will be court records in a civil or criminal trial that took place in any Indiana court.
The next thing you would want to do would be to go to the Indiana State Police to search for any additional information. That information may be kept classified, though. For example, juvenile records may not be released. If a person was arrested and then released, not convicted of any crime, then that information may not be available to the general public.
Otherwise, search the Indiana State Police for criminal history records.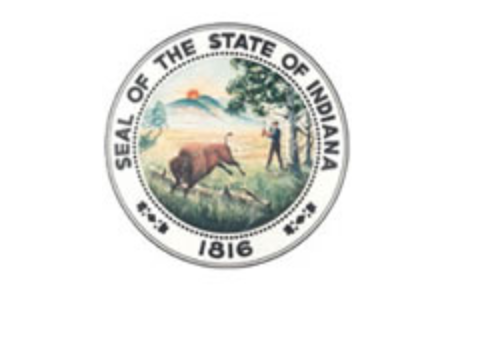 Indiana Court Records
To search the court records in Indiana click here.
You can also search Indiana Court Records using this website. You will need the case number to conduct searches like these for criminal records and court records in Indiana.
Searching court records for civil and criminal trials can help you in many situations. Criminal court records can become part of a standard background check, while searching civil court records at the county level may help you locate information related to a relative's will.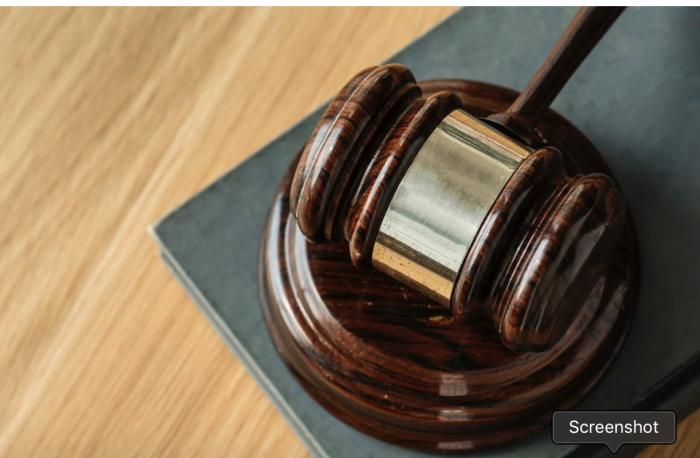 Indiana Driving Records
In the State of Indiana, the Bureau of Motor Vehicles maintains all the state driving records. If the person has a driver's license issued by the State of Indiana, then you can use the Bureau of Motor Vehicles to find the records you are looking for:
Search for driving records in Indiana.
If you are hiring someone to work for you, it is always a good idea to search the free public records like driving records to conduct a more thorough background check. Driving records may contain information related to car accidents or whether there was any suspension on the license.
Indiana Missing Persons Records
Any time an adult or child is reported missing in the state of Indiana, the information becomes public record in order to help law enforcement locate the individual.
Therefore, if you are searching for a person who has gone missing—such as a runaway or someone who was abducted, or someone who may be mentally ill—you will first want to go to the Indiana State Police.
Search the Indiana State Police website for missing persons.
Indiana Jail, Prison, and Inmate Records
It is fairly easy to find information related to anyone who is currently serving a sentence in the state of Indiana. Relatives and friends often want to find out about a current inmate, to visit the person or send the person money. Alternatively, the inmate records can be useful to victims.
If the person is in a state prison in Indiana, then you can use the Indiana Department of Correction search function to locate the person. All you need is the person's last name and first name, or their offender number.
Search the Indiana Department of Correction.
Indiana Sex Offender Records
When a convicted sex offender is required by law to register with the government, that information is part of the public record. Therefore, you can always find out if there are any convicted sex offenders living near you or your children's school. It is your right to know if there is a convicted sex offender living in your neighborhood.
If you are moving from one location to another, it is a good idea to conduct this search and work with the local law enforcement about how you can stay safe.
Search the Indiana Sex and Violent Offender Registry.
The Indiana Sex and Violent Offender Registry is organized by county, so you will need to conduct the search for any county relevant to you.
Indiana Property Records
Free property records in Indiana are stored not at the state level, but at the county level.
If you seek information related to a specific property, such as assessment values or the presence of a lien, then you would need to go directly to the county in which the property is located.
Visit the My Local government website to conduct a county-by-county search in Indiana for property records.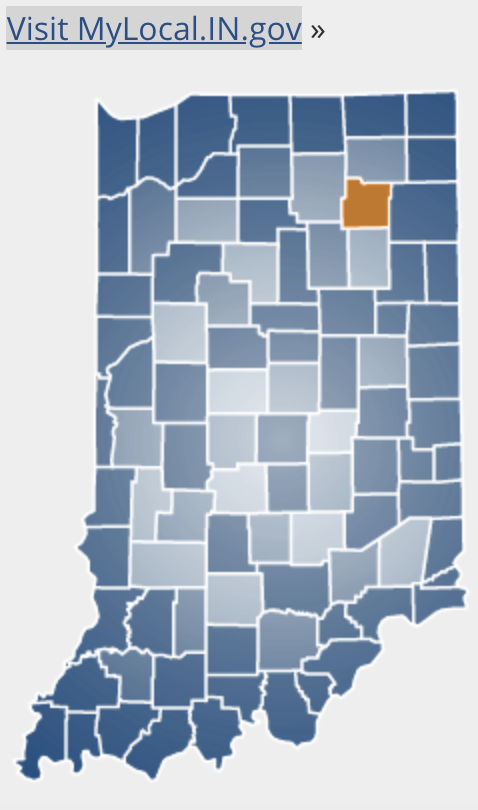 Indiana Voter Records
If you are interested in searching for your voter records in the state of Indiana, you would also be able to find that information by visiting the State of Indiana government website. You can update your voter information with the State of Indiana here.
Indiana Unclaimed Property Records
By law in Indiana, any unclaimed property is safeguarded by the state government. In Indiana, it is the Attorney General's Unclaimed Property Division that is in charge of managing all unclaimed property and helping the rightful owners retrieve it.
Unclaimed property does not refer to real estate property like houses. It refers to things like dormant bank accounts, unclaimed wages from a job you had a long time ago or a pension fund, unclaimed utilities deposit checks, or the contents of a safe deposit box.
Search for unclaimed property in Indiana now.When a person passes away and forgets to mention some of these things in their will, like bonds or stock dividends, the legal beneficiary may also reclaim that property with proper proof of identification.
See if you have any unclaimed property in Indiana.
It can't hurt to check for unclaimed property—so why not search now?
Indiana Vital Records
The Indiana State Department of Health manages all vital records in the state. Vital records include birth certificates, death certificates, marriage and divorce records. Official documents related to the population of the state would be considered public records.
However, keep in mind that Indiana state law requires that only persons with a legitimate interest in the individual can locate these types of records. To protect the privacy of its citizens and prevent identify theft and other issues, the State Department of Health will only release vital records to you if you provide proper identification showing that you have a legitimate interest.
The Indiana State Department of Health will provide you with the certified copies of birth certificates, death records, marriage and divorce records when you need them.
Search for vital records in the State of Indiana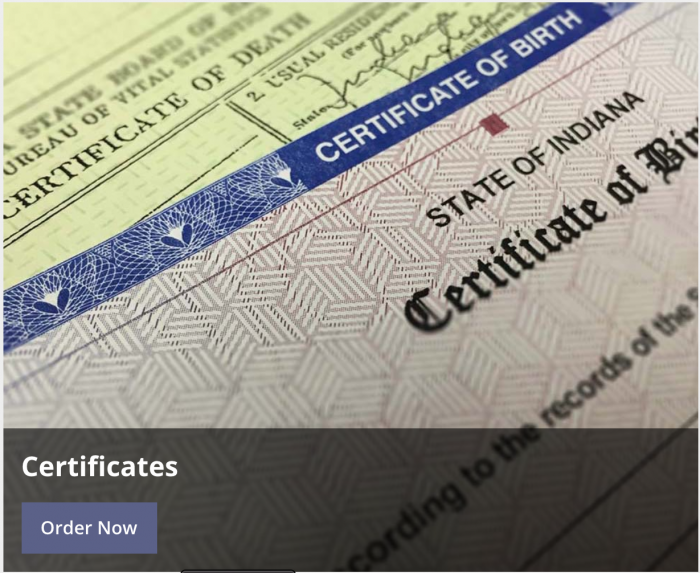 Conclusion
Now that you understand more about what public records you can find in Indiana, you can conduct a free background check.
Remember it is your right as a citizen to access public records. Public records can include information like criminal history, property records, or birth certificates. You may need your own records or those of another person when you are screening applicants or applying for a job.
Background checks and other uses of public records in Indiana help protect the democracy and keep your business and family safe. Conducting a public records search is easy once you have a better idea of what you can find and where to look. Hopefully this guide steered you in the right direction to locate free public records in Indiana.