Did you know that the majority of public records in Pinellas County are available to you for free? All you need is a little bit of patience, and this handy guide, and you can find the information you seek.
Whether you want to do a background check on a new tenant or employee, or if you are searching for a long lost relative, you can access free public records in Pinellas County or anywhere else in the state of Florida.
Public records in Pinellas County—or any other Florida county—are often stored at the local level, making it easier for you to search for things like property records and records from local jails.
Some people mistakenly believe that public records are kept in large state or even national databases, but that is simply not the case. Even if you were a government employee, you would still need to search different local, state, and federal agencies.
This guide to Pinellas County public records will help you find what you are looking for quicker, and to perform that background check in no time.
What Are Public Records?
Public records refer to documents data including multimedia like photographs and digital files that are created and stored by public service bureaus or government agencies. That means Pinellas County courthouses, law enforcement agencies, and also state organizations like the Florida Department of Health.
While you may be interested in someone currently in Pinellas County, you may also need to search other government agencies including state correctional institutions, state courts, and state bureaus to find what you are looking for.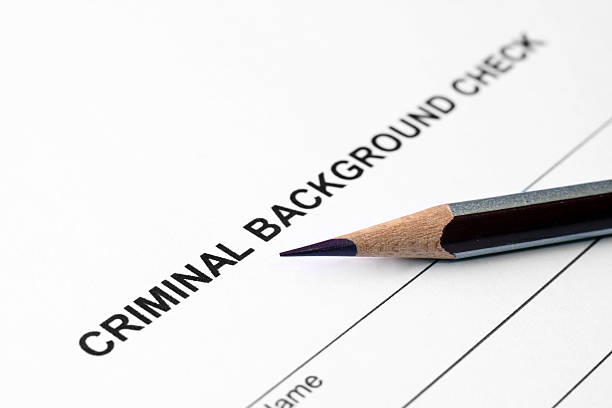 Taxpayer money funds the generation, storage, and processing of public records, which is why public records in places like Pinellas County are free.
When searching for information on the public record, such as property liens or missing persons reports, you occasionally will be asked to pay the government bureau a nominal processing fee.
That is normal, but there is no need for you to pay for a third party service for accessing records that are technically your right to search as a taxpayer.
If you want to find free public records in the Pinellas County, you came to the right place.
This guide will explain what public records are, what you can do with them, and how to get them for free online.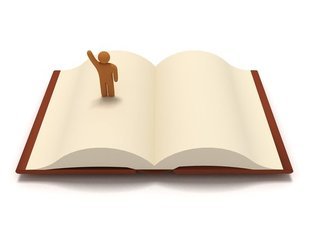 Focusing on Pinellas County, this guide can help you understand what is available to you at the county as well as the state level.
You can also learn about the types of background checks employers and professional agencies frequently perform using public records. If you are an employer or you are the prospective employee, this guide will empower you with knowledge.
Why Search Public Records in Pinellas County?
If you are a small business owner in Pinellas County, a landowner interested in making passive income by renting your property, or someone interested in hiring a freelancer, contractor, or nanny, then you probably want to learn how to do your own background checks.
Doing your own background checks is free, as you are searching public records. You also remain in control of the information you look for and avoid unnecessary fees or service charges involved in one of the common online subscription services.
You may have already realized the benefit of performing your own background checks for free rather than paying someone else unnecessarily.
Especially when you are performing multiple background checks, which businesses need to do, ideally your public records search will be free or low cost. Enjoy this handy guide for finding free public records in Pinellas County.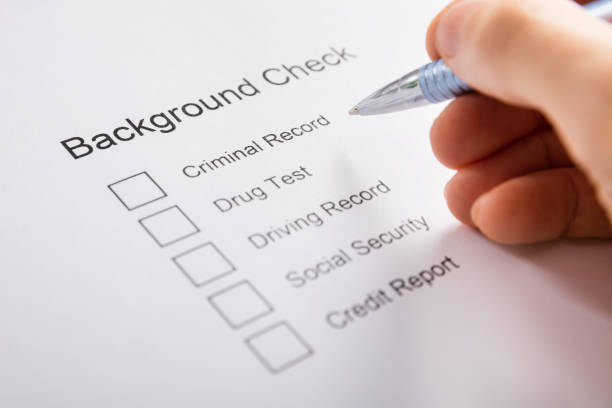 Free County, State, and Federal Records
Government agencies at the county level can be easy (and free) to search. Florida state law mandates that all government agencies, at any level including at the local and county levels, maintain public records. Records should be free and open to the public as part of freedom of information.
While you are searching for free Pinellas County public records, you may realize that what you need is actually stored at the state or even federal level. A few free public records are federal records, but most of the records you will be looking for—such as background checks or vital records—will be at the state and local level only.
Remember, if taxpayer money funds the agency, organization, and the services it provides, then those agencies are required to make information free and open to the public.
Exceptions to free public records include any information that could be pertinent to national security or to trade secrets. Similarly, the government is dedicated also to protecting your privacy.
When searching Pinellas County public records, you may sometimes be required to provide photo identification to prove that you are authorized to access that information. In this guide you will learn more about what you need specifically to access free public records in Pinellas County.
What is Included in the Free Public Records?
Public records in Pinellas County include things like county court proceedings and conviction records, property records, and some vital records. Things like driving records you might need to search somewhere else like the Florida Highway Safety and Motor Vehicles website.
County records include property records, and may also include information related to will and probate. To a limited degree, information related to your credit history may also come up in the public record, but there are also laws that safeguard your privacy and that of other citizens.
Freedom of information laws in Florida, and those at the federal level, are designed to protect your right to accessing public records. You are permitted to search the public record for legislative proceedings or proceedings of county government meetings, such as to see how politicians vote or how they spend your taxpayer money. By the same token, you are legally entitled to access your own public records for things like your criminal history or information about your driving record.
Searching public records in Pinellas County is free—with the exception of the small fees that government bodies charge to cover costs like for printing and mailing if you need those services.
What is a Background Check?
A background check uses public records. Contrary to popular belief, a background check is not a single service. It simply means accessing free public records, such as those in Pinellas County, to find out information about a person or a corporation. You could be looking for something specific, like whether that person was ever convicted for fraud, or something more general, like if that person is lying about something on their application.
Background checks all use public records, but not all public records will pertain to background checks. For instance, public records also include information related to any unclaimed property you might have in your name such as a safe deposit box you forgot about.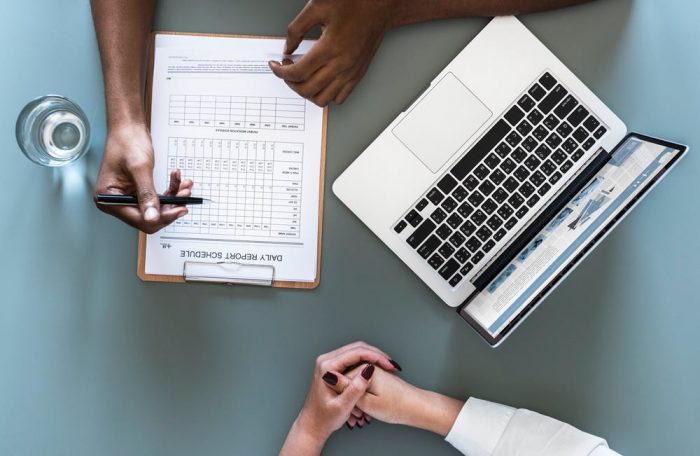 Can Employers Run Background Checks?
For employers, the answer is obvious.
In some situations, background checks may be required by law. In other cases, you simply need to know who or what you are dealing with. Employers need to know if a person is lying or has something on their record that might impact their ability to perform on the job.
However, employers need to be very careful about what they search for and how they use that information.
Employers must comply with state and federal law regarding fair use of the public record and of background checks.
One of the most important reasons to use free DIY background checks is to safeguard your business and prevent lawsuits related to non-FCRA compliant background checks. The Fair Credit Reporting Act (FCRA) covers what employers can and cannot do in terms of accessing your credit history.
Third party background check services promise you information about a prospective employee, but are not always FCRA compliant.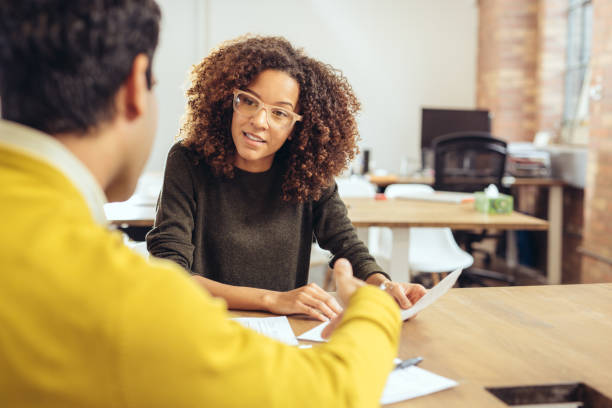 One the other hand, if the employee intends to work with vulnerable populations or with valuable or hazardous materials, then background checks may be required by law.
Running a background check cannot tell you everything about a person but it will tell you what you need to know to make safe hiring decisions. For instance, if you are hiring a nanny, babysitter, housekeeper, or home health aide, then running a background check should be something you automatically do.
Why Access Public Records in Pinellas County?
Renting a home or apartment. Considering a move? When you rent a home or apartment in Pinellas County, consider using the public records to find out about your landlord. Many tenants do not realize that they are entitled to do this, and it will help you avoid problems in the future. Run a background check on your landlord or the real estate management company and find out if they have been fined or even jailed for tort violations.
Screening prospective tenants. If you are a property owner or manager in Pinellas County, then you will want to run a free background check on prospective tenants. Renting your own home or apartment to a stranger may make you a lot less nervous if you do a background check first. In some cases, your insurance may require you to run a background check and will not cover your damages if you did not do so.
Online dating. Venturing into the online dating market? Great. Have fun and enjoy, but also protect yourself by using free public records. Running your own background check on the people you start dating can keep you and your family safe. Online dating agencies claim they do background checks, but you have no idea whether they actually looked for Pinellas County-specific records. It isn't worth taking a chance when accessing public records here is free and easy.
Contractors. Hiring contractors for repairs or renovation services doesn't have to be stressful. To choose the best contractor, do a background check. Use the public record to find out if they have any known issues. The online reviews will not tell you everything about the contractor, and the online reviews could be fake.
Babysitters, Tutors, and Nannies. One of the most important reasons to search public records in Pinellas County is to find out more about the person or persons who may be responsible for taking care of your children while you are at work. Whenever you leave a person alone with your kids in Pinellas County, don't take your friend's word for it. Run a free background check just to be safe. You can also search public records in Pinellas County related to the sex offender registry.
Finding Friends and Relatives. Some people access free public records in Pinellas County for finding the people they love. The people they love might have been reported missing. Alternatively, the people might ben in the Pinellas County Jail. Or, you may be searching for birth or adoption records.
Genealogy. Searching Pinellas County public records, including wills, birth, death, and marriage certificates, and more can be part of your genealogy project research.
Verifying Your Own Information. Have you ever considered what might be on your own permanent record? Checking the Pinellas County public records for your own name might yield surprising information you did not know was out there. The information you find can be visible to employers or anyone else. Be prepared to answer questions about your past in a job interview by using free access to public records. In some cases, you might be able to request that the information be expunged from the record.
How Can I Find ….
Ultimately, this guide will be useful for helping you find free public records in Pinellas County.
You can find different types of public records such as the following.
Criminal History Records
While some criminal records will not be located at the county level, a surprising number are. You are right to start searching Pinellas County records first, as opposed to going through state level resources that are in Tallahassee.
The Pinellas County Sheriff's Office is where you would go for most of the pertinent information related to an individual's criminal background.

The Pinellas County Sheriff's Office has information related to inmates in the county jail.
You can also search arrest records in Pinellas County.
To find out about things like misdemeanor or felony convictions, however, you would want to search Pinellas County court records.
Court Records
Court records in Pinellas County are public records you can search for free. You can search the proceedings or court cases that take place in any jurisdiction. In Florida, as in other states, court records are public records you can access for free online.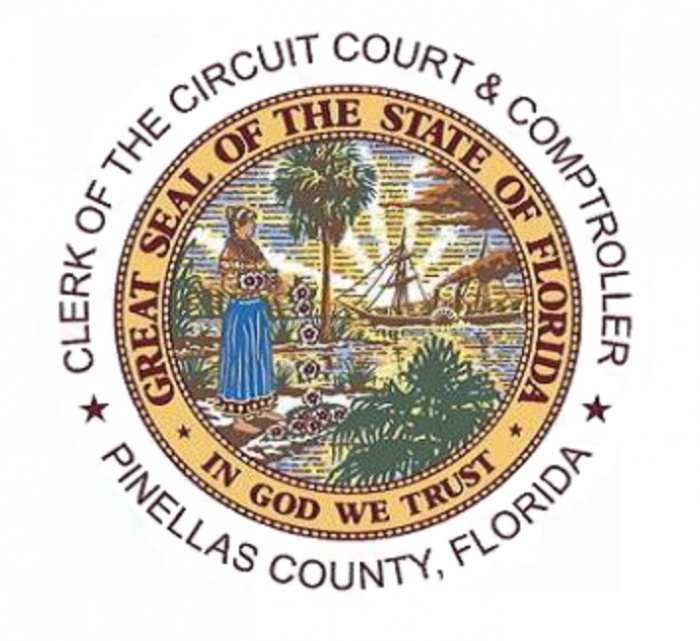 Reasons for searching court records include the need to build an appeal or to simply find out what happened during a case so that you are better informed about the situation.
Court records you can search for free in Pinellas County include those related to civil cases and criminal cases.
You can also search for family law cases, which would pertain to such issues as divorce or probate law.
Search court records for free in Pinellas County.
Background Checks
Conducting a background check for a contractor, a tenant, or a prospective employee is easy and free when you do it yourself. While criminal history is an important part of any background check, you can also look for any other information you deem necessary or relevant for hiring. Just make sure your background check complies with state and federal laws.
When you do a free background check, you customize the search. Instead of relying on a third party to decide what information matters to you, your free background check contains only the information relevant to your needs. When you do a background check in Pinellas County, for example, you can look for things like a bad driving record or for felony convictions.
Background checks done on a person in Pinellas County or even Florida-wide may not bring up any convictions or incidents that occurred outside of the state. Therefore, always consider extending your search to other states where the person may have lived before.
Driving Records
When you are hiring someone in charge of taking your kids to and from school, you need to first run a background check on that individual. Searching driving records in Pinellas County is easy.

Go first to the Florida Department of Highway Safety and Motor Vehicles.
Be sure to visit the actual website of the Florida Department of Highway Safety and Motor Vehicles, as there are many DMV imposters out there.
From there, you can search for driving records and any crash related information that would be relevant to your hiring decisions.
Driving record information is useful for employers of all types, but may be mandatory for commercial driving positions.
Missing Persons Records
Looking for a person—adult or child—who went missing? If that person happened to be reported missing to the Pinellas County Sheriff's Department, then visit that website for access to the public records related to missing persons.
If the person went missing in another Florida county or out of state, all you would need to do then would be to visit the appropriate law enforcement agency.
Missing persons records might not be part of a background check but it is public records, available to search for free.
Sex Offender Records
In Pinellas County, convicted sex offenders must register with the government in the interests of public safety. This way, law enforcement can keep track of convicted sex offenders and so can you.
To access the Pinellas County records, visit the website of the Pinellas County Sheriff's Department.
The Pinellas County Sheriff's Office operates what is known as the Sexual Predator and Offender Tracking (SPOT) system, which helps you get the information you need faster.
Free Property Records
Lucky for you, free property records are usually stored at the county level. Searching property records could be helpful in a number of situations, including discovering the value of a property or receiving other information related to a commercial or residential property.
Go to the Pinellas County Property Appraiser for a free database search.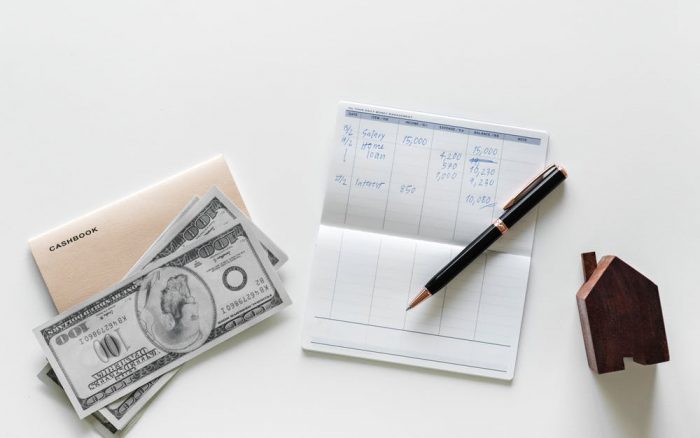 Unclaimed Property Records
Did you know that millions of dollars goes unclaimed because people forget they had bank accounts or safety deposit boxes?
When someone dies, they often forget to list their bank accounts or stock dividends in their wills, resulting in more unclaimed funds.
Many businesses in Pinellas County also forget about funds that are owed to them.
Search for unclaimed money in Pinellas County today.
This money does not get seized by the state, but it does get safeguarded by it.
Instead of allowing this money to go to waste, why not try searching for your name or business name to see if you are entitled to reclaim missing or forgotten funds.
You will need proof of identity. Your ID should prove that you are the rightful owner of the property or the rightful heir to that property.
Vital Records
One of the most important, and common, reasons for accessing public records is to find your birth certificate.
Birth certificates and other vital records are maintained through government agencies like Florida Health.
In addition to birth certificates, you can also search for marriage certificates, divorce decrees, and death certificates.
You can sometimes find information related to adoption records, although the information you seek may not be considered open to the public.
Birth Certificates
To get a copy of a Pinellas County birth certificate for legal purposes, you need a certified copy. You can get one by using one of the online forms here.
Death Certificates
Need proof of a relative's death for legal reasons or because of a dispute with an insurance company? Or doing genealogy research? For whatever the reason, if you have the proper identification you can get certified copies of the death certificate.
Marriage Certificates
You can get copies of marriage certificates, necessary for legal reasons such as name changes, by visiting the Florida Health website.
Divorce
Divorce certificates or reports will be necessary in cases in which you are changing your name or when you are getting remarried. To receive a certified copy of a divorce decree, also visit the Florida Health website.
Conclusion
The information in this guide can also be applied to searches you conduct in Pinellas County, other Florida counties, and even in other states.
Now you know a little more about accessing public records for free in Pinellas County—and elsewhere.
Searching public records can give you the information you need to make important hiring decisions, or when screening candidates. Background checks can keep you, your property, and your family safe.