Accessing public records is something all Americans need to do at some point. In fact, you may have already accessed the free public records in your home state already without giving it much thought. Free Oklahoma public records are what employers use when they run a background check on you, or when you need to give a government agency a copy of your birth certificate for identification.
This guide will help you focus on the public records you need in the State of Oklahoma. However, you may also need to refer to public records in other states during your search. No problem—these guides show you how to find free public records in Oklahoma or any other state.
Often it will be a situation at work, a tenancy application, or a legal case that initially requires that you access public records in Oklahoma. Or, let's say you want to legally change your name and need your birth certificate or marriage license. Professionals seeking admission to professional organizations also need to access public records for their license and certification.
Why Search for Public Records
When you need to run a background check or do some research on a probate case, you are going to access the public records available to you in the state of Oklahoma. Instead of getting frustrated or paying a company to do the work for you, you can search free Oklahoma public records by yourself.
If you are an employer or a landlord, you may need to more frequently access public records in Oklahoma. In some cases you may actually be required to run background checks. This guide will help show you what types of free public records you can find in Oklahoma and how to use them.
Searching free Oklahoma public records is easy once you know what you are doing. This guide is designed to do exactly that—to help you locate the free public records you need quickly and as cheaply as possible. There are many ways you can search free public records. Doing it yourself gives you the greatest freedom and peace of mind.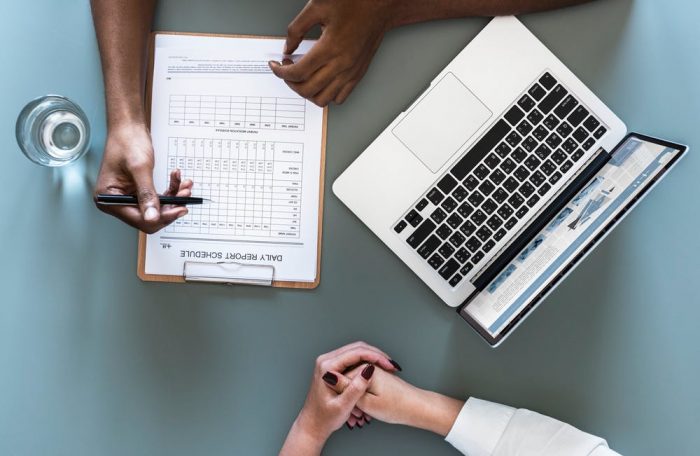 What Are Public Records?
In Oklahoma and elsewhere in the United States, the term "public records" refers to any document or data (including maps and multimedia like digital files) that are created and stored by public service or government agencies. All your taxpayer dollars in Oklahoma does pay off.
Although bureaucracy seems tedious and bogged down at times, there is a good reason why public records exist. Public records create safe societies and transparent governments. With robust public records, Oklahoma and every other state in the union helps to combat corruption and ensures freedom of information.
Freedom of information is so important to the functioning of a democracy that it is ensconced in federal law: the Freedom of Information Act.
Each state also has its own freedom of information laws, including Oklahoma.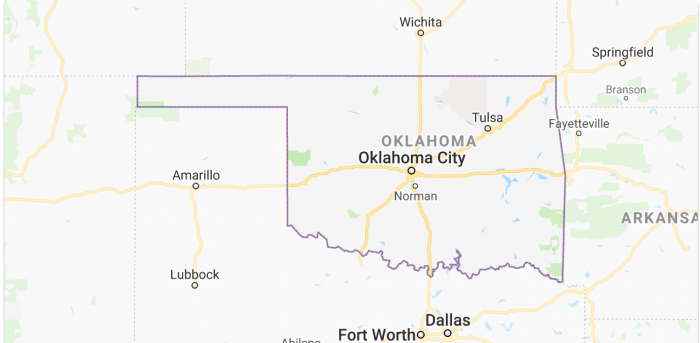 Freedom of information and open government are so important to you as a citizen because it empowers you, reminding you that the government is by and for the people. Therefore, law enforcement agencies, the courts, correctional institutions and government bureaus are all required by law to keep records and make most of those records available to the public on request.
Restrictions on Free Public Records
Public records are not all available to you on request, of course. The law does protect your privacy as a citizen, and also allows government agencies to maintain some confidential documents to protect trade secrets or homeland security. Chances are, you will be looking for free public records that pertain to you or another citizen such as a potential employee. Most of the records you look for when you conduct your searches will be available to you.
Understanding Public Records in Oklahoma
When you begin your search of free public records in Oklahoma, keep in mind that some data is stored locally, such as at the city or county level. Other public records will be stored in state government agencies. Only a few records you need will be federal records. If you access public records for a background check, most likely you will be searching local and state records.
This guide will let you know whenever you need to search for a county, municipal, or local public record as opposed to Oklahoma state records. This is especially relevant when you are seeking property records, which are almost always stored at the level of county government.
What Information is in Free Public Records?
Free public records in Oklahoma contain records of public meetings such as proceedings of state legislature or town hall meetings. The general public is encouraged to search public records like these to make sure that their elected officials are acting in good spirit. Other public records in Oklahoma include court documents and records, both for civil and criminal trials. No matter what the jurisdiction of the trial, the government maintains court records for each case.
Public records also include your vital records. For example, birth and death certificates are part of the public record. Driving records, property records, and voting records are also examples of free public records in Oklahoma.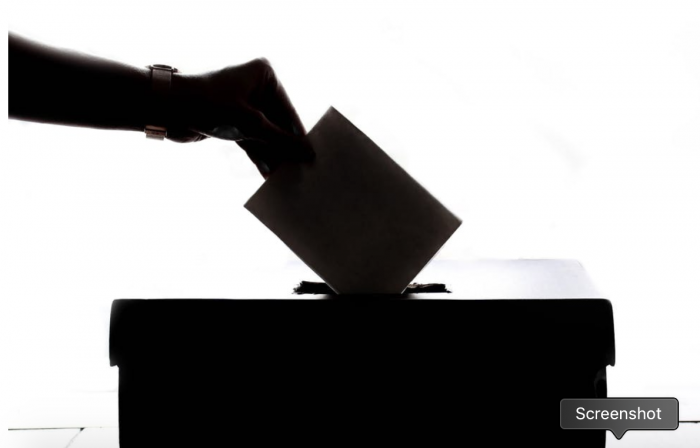 What is a Background Check?
You might be confused about the difference between public records and background checks. Essentially, a background check involves searching the free public records. Not all public records are pertinent to background checks.
Employers and landlords are among the most frequent users of free public records for background checks specifically. With a background check, using free Oklahoma public records, you can access information such as a person's criminal history.
You can also check things like driving records or anything that helps verify the person's identity. Basically, any time you want to screen a person and make sure they are safe and secure, you can run a free, legal, ethical background check by accessing public records in Oklahoma or elsewhere.
Background Checks in Oklahoma
Truthfully, you do not even need a reason to run a background check. It is your right as a citizen to check up on people and access whatever information is part of the public record in Oklahoma.
Remember, the government agencies in charge of the public records will not release information to unauthorized persons. Therefore, you can always make a request to access public records. You might not always have proper authorization—as you do sometimes need proof of identification or the person's express written consent.
Consider These Reasons for Running a Background Check in Oklahoma
If you are unsure of whether or not you need to run a background check, consider these scenarios:
Professional Licenses and Certification. This goes for any licensed professional in fields as disparate as psychology or law. Anyone who wants to become a member of a legitimate professional organization or licensing body will have gone on record with their information. That information becomes part of the free Oklahoma public records. That means you can verify if someone in Oklahoma is actually who they say they are: such as a licensed real estate broker or a licensed contractor. If you are a professional yourself and have just moved to Oklahoma from another state, you would also need to access your own public records from your previous place of residence in order to apply for licenses and certification in the state of Oklahoma.
Home or apartment rentals. If you are in the process of moving to or within the state of Oklahoma, you can use the process of free public records searching and background checks to verify the legitimacy of your landlord or property management company. Problems like tort violations and breach of contract issues will become part of the public record in the form of court documents, so it pays to run a quick search before you sign that first check for rent and security deposits.
Landlords. If you own or manage property in the state of Oklahoma, you may be required to access the free public records in the state or outside of the state in order to screen applicants for tenancy. Property rentals are a great way to earn passive income, but not if you rent to the wrong people. A background check is a simple procedure whereby you can verify a person's identity and make sure they do not have a criminal record that could jeopardize the security of your property. To a certain degree, property owners may even access some types of credit history if the prospective tenant allows it.
Online dating. Online dating apps and services are a great way to meet people, and even to connect with new friends in the community. These services come at a price though, opening yourself up to potential thieves, stalkers, and others with malicious intent. Protect yourself by accessing the public records before you get involved with someone. You can use the free public records searches shown in this guide to find out if a person is who they say. If the person is still married or spent time in prison, or worse yet—is actually a convicted sex offender–you may be able to find that out by searching the free Oklahoma public records.
Hiring Contractors. Any time you hire a contractor to do work on your home, from fix-it jobs to major renovations, you are better off performing a background check than just trusting what you read online or what you hear word of mouth. Accessing free public records in Oklahoma can show you whether the person or company is a licensed contractor, certified in the field of specialization they claim, and whether the person has a good track record. You can check the court records to make sure the person has not been fined or jailed for a tort violation, too.
Childcare. One of the most important reasons to search the free public records in Oklahoma is to screen anyone involved in childcare services. This includes nannies, tutors, daycare workers, and even babysitters. Whenever you put your child's life into someone else's hands, it is your responsibility as a parent or guardian to run a background check. The free public records in Oklahoma will include anything you need to know to be able to trust the person or the daycare center. Daycare centers and other organizations that employ childcare workers will be obliged to run background checks on personnel as a matter of law.
Eldercare. Just as with childcare, eldercare involves working with potentially vulnerable populations. Laws ensure that home health agencies and other healthcare organizations run background checks on employees, but you can do so just the same by yourself to be sure. Using this guide, you can run background checks on anyone who is taking care of your loved ones who need memory care or adult day care services.
Searching for Lost Relatives or Genealogy. Looking for long lost loved ones, such as family members you have not heard from in a long time, requires at some point that you access the public records. If you are interested in doing research on your ancestry, you can use the free public records available in Oklahoma and any other relevant state to complete your search. Similarly, you would want to use the public records to find out all you can about adoptees or to locate your biological parents if possible.
What Do Others Know About You? Another good reason to use this guide to search for free public records in Oklahoma is to learn what others can see and say about you. Did you know that some of your traffic violations might be visible for others to see? Did you know that any time you went to court as an adult that it would become part of the public record? While you can get some records expunged, especially juvenile records, a lot of information about you remains public information and that means employers or anyone else who wishes can see that information. It is better that you know what is out there so that you are prepared to answer any questions that might come your way in a job interview or similar situation.
Can Employers Find Out Everything About Me?
Given that the public records in Oklahoma are so easy to search, you might be afraid that your privacy is being compromised. While you cannot expect to remain fully anonymous your entire life, the law nevertheless does protect your privacy by restricting who has authorized access to certain types of public records with your name on them.
Specifically, employers are prohibited from using your public records against you to discriminate against you for any reason. Employers in Oklahoma must comply with federal law regarding fair use of the public record, specifically related to your credit history. Hence, the Fair Credit Reporting Act (FCRA).
The FCRA governs what employers can do once they learn of your credit history. If you use a third party service to conduct background checks on prospective employees, you open yourself up to the possibility of litigation because you could accidentally misuse the information and be accused of discrimination.
On the other hand, when you run a background check in Oklahoma yourself using the tips in this guide, you are more likely to remain FCRA-compliant in your hiring practices.
How Can I Find….
The following information shows you how to locate specific free public records in the State of Oklahoma.
Oklahoma Criminal History Records
A criminal history entails not arrests but convictions; after all a person in America is innocent until proven guilty in a court of law.
Therefore, you can search the Oklahoma State Courts Network.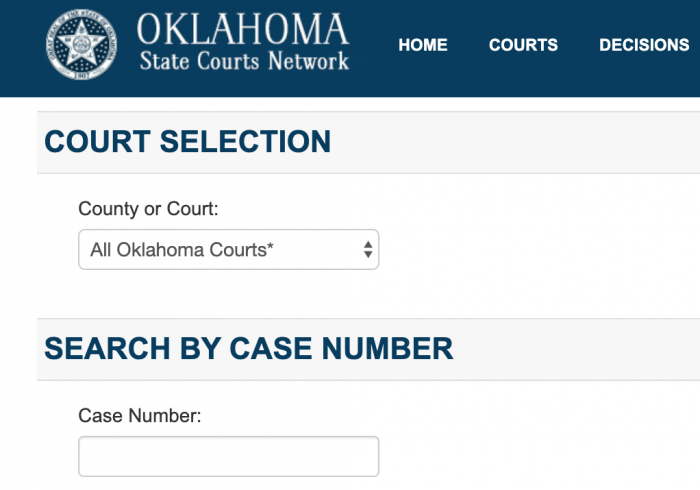 The Oklahoma State Courts Network search allows you to search by county, case number, or name, making it easy for you to run a speedy background check on a potential tenant or employee.
Oklahoma Background Checks
Keep in mind that when you run criminal background checks on people in the state of Oklahoma, you may not receive any information about criminal cases that took place outside of the state.
If you believe that the individual has resided in other states, you would need to conduct similar free public records search in any other state(s) the person had resided. Unfortunately, there is no federal database in which all the states' public records are located.
Oklahoma Court Records
Thankfully, the Oklahoma State Courts Network is organized so that you can search for cases regardless of their jurisdiction.
As long as the case took place within state boundaries, you can look for civil or criminal case records from county district courts or appellate courts.
The United States Department of Justice also offers more detailed information about the structure of Oklahoma's courts to give you a better idea of how to conduct your search.
Oklahoma Driving Records
In Oklahoma, you can search driving records by going to the Oklahoma Department of Public Safety.

If you are searching the free public records for someone else, such as to do a background check on an employee or babysitter, then you may need the person's consent. Just use this form to have the person consent to release the full driving record in the State of Oklahoma.
Oklahoma Missing Persons Records
There are several ways to search for missing persons (adults or children) in Oklahoma.
One way is to use the National Center for Missing and Exploited Children database search. This search will take you to persons who have been reported missing in Oklahoma, while also allowing you to search other states. Remember, many missing persons do cross state lines so it is a good idea to search the public records both in and outside of Oklahoma.
Another way to start your missing persons search is to use the government of Oklahoma website. The Office of the Chief Medical Examiner offers you information about the public records on unidentified and missing persons in Oklahoma.

Oklahoma Jail and Inmate Records
If you are searching for a person currently serving time in a correctional institute in the state of Oklahoma, you can use the free public records to find that person to send money, visit, or just communicate with them. You can also learn things like time served on the sentence and time remaining.

Search the Oklahoma Department of Corrections for inmates.
Oklahoma Sex Offender Records
All states now mandate some form of sex offender registry to keep families and communities safe and to empower residents with knowledge. Oklahoma is no different.
If you are concerned about registered sex offenders living in your neighborhood, then you can use the public records to find out more.
Search the Oklahoma Sex and Violent Offender Registry for the information you need.
Oklahoma Property Records
Property records are generally stored at the county level, not by the state government. Therefore, you will need to know the county in which the property is located to find information about deeds, liens, and titles.
For example, you can search the Oklahoma County Assessor's Office for information about properties in that county.
Click here for a full list of counties in Oklahoma.
Oklahoma Unclaimed Property Records
The Oklahoma State Treasurer keeps track of all unclaimed property within the state and makes that property available to its rightful owner upon the presentation of the appropriate identification.
Unclaimed property does not mean actual real estate properties like houses, land, or buildings.
Unclaimed property does mean things like:
Dormant bank accounts
Dormant safety deposit boxes and their contents
Unclaimed security deposits
Unclaimed utility deposits
Unclaimed stocks, bonds, or dividends
Unclaimed wages from former employers
If you believe you might have forgotten about some money that was yours, all you have to do is search the Oklahoma State Treasurer.
Deceased relatives sometimes forgot about unclaimed property, and if you are a primary beneficiary, you will also be able to claim that property.
Oklahoma Vital Records
Vital records include birth records and birth certificates, death records and death certificates, and also marriage and divorce records.
These types of records are collectively referred to as vital records in the state of Oklahoma. Birth and death records are maintained by the Oklahoma State Department of Health.
However, marriage and divorce records are kept at the county level.
Birth and Death Records
The Oklahoma State Department of Health is where you would go first to find the vital records you are looking for. You will need to provide proper identification; the vital records for death and birth certificates are not released to anyone who is not authorized.
Find Birth and/or Death Records in Oklahoma
Marriage and Divorce Records
However, the Oklahoma State Department of Health does not maintain the marriage and divorce records.
You need to visit the county clerk office in the county where the marriage or divorce took place.
For a full list of county vital records offices, see here.
Conclusion
Now you know how to find most of the free public records you need when conducting your own background check in the state of Oklahoma. This guide shows you which records you can search for, and how to acquire them at little to no cost to you. Whether you are searching for yourself or another person, running a background check is a lot easier than you might have believed.
Remember that employers and landlords do need to comply with state and federal laws. You can perfectly entitled to run a background check with the consent of the individual but need to use the information you find appropriately.