Finding public records in Wisconsin used to be tough. The digitalization of files has empowered citizens of Wisconsin to access all sorts of public records. It is your right to access public records in Wisconsin. This guide will help you find various types of public records you can use for background checks, filling out applications, changing your name, doing genealogy research, and more.
The Internet has helped to improve the way public records are created, stored, and disseminated. As a result, it is easier now more than ever before to access free public records. You do not need to pay someone to do the hard work for you. In fact, the best, easiest, safest, and most secure way to access free Wisconsin public records would be to do the work yourself.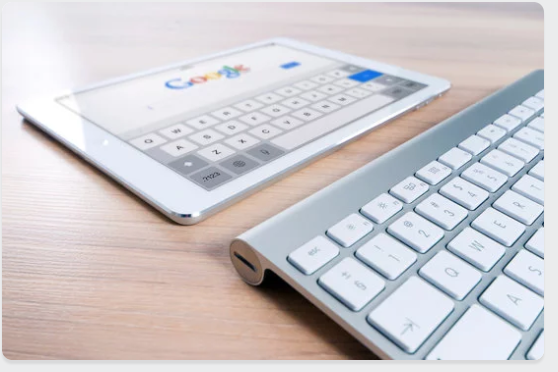 Local, county, and state government organizations in Wisconsin have on file records of all types including arrest and conviction records, court records, property records, vital records, and more.
It is important to know that public records have become a mandatory public service in a democracy like that in the United States. The reason behind public records policy is the concept of freedom of information.
Freedom of information means that all citizens are free to access information that matters to them. Other than the nominal fee for printing or administration, accessing public records is free. Of course, there are some companies that charge you to search public records in Wisconsin and you are free to do so if time is tight or you do not want to do it yourself.
However, if you want to find free public records in the state of Wisconsin you have come to the right place. If you want to save money and if you also want to make sure that your background checks are fully legal, then you have come to the right place by using this guide.
One of the most common uses for public records in the state of Wisconsin would be for employee background checks. Landlords also use background checks to screen applicants.
When you apply for professional licenses or certification, you may also need to access public records in Wisconsin.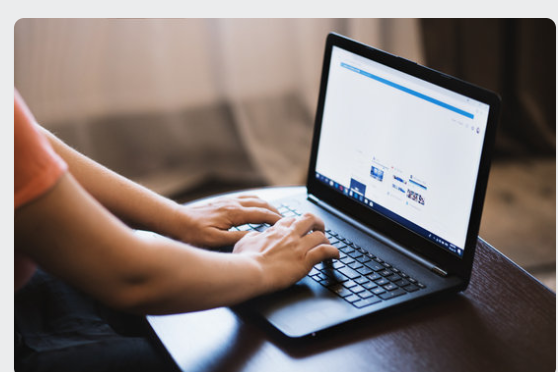 Definition of Public Records
The term "public records" refers to any document or data including multimedia files like photographs and maps that are created and stored by public service or government agencies. Even if the government agency outsources the work, those records are still considered "public."
A government that is "by the people, for the people" is one that is open to scrutiny, which is why the law protects your right to access public records in Wisconsin or in any other state.
Accessing public records in Wisconsin is also easier than you thought, because of the way the Internet has streamlined the process. Local, county, state, and federal organizations in Wisconsin and elsewhere in the country have become more organized and adept at showing you how to receive what you need.
However, it is critical that you have the right information or identification to access some of the public records you may want. This guide will help you with that and answer other questions about public records that you might have.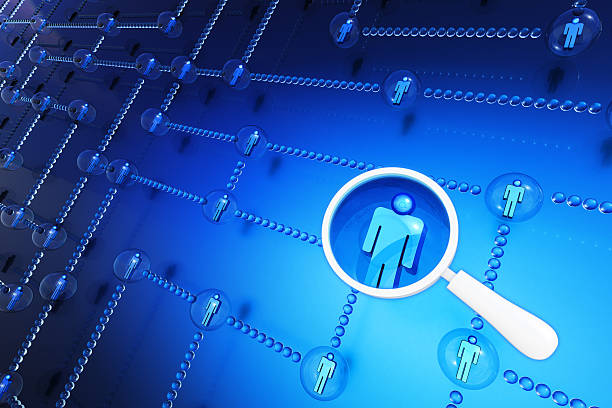 It is also critical to point out that you might not be able to find everything you are looking for. Reasons why you might be turned down by a government agency when you request free public records include the right to privacy, which sometimes conflicts with the right to access government documents.
After all, you would not want employers to access your juvenile records or your credit history, both of which are irrelevant and could cause prejudice in the hiring process. Privacy laws protect you, just as freedom of information laws prevent the government from unnecessarily barring access to public information.
Another reason why your request for free public records might be denied is that the government also needs to safeguard important data in the interests of public safety, national security, or to protect trade secrets.
For the most part, the records you need will be easy to access, though. For example, most court documents are public records.
You may need to provide identification to access some public records, as only the person in question may be allowed to review information like birth certificates.
Understanding the Difference: Local, State, and Federal Records
Government agencies can be local, state, or federal, as you already know.
When you access free public records in Wisconsin, keep in mind a large number of those records will be stored at the level of the municipal and/or county governments and not by the state government.
Rarer yet are the public records that are stored at the federal level. Most of the records you will be looking for—such as background checks or vital records—will be at the state and local level only.
But as long as you know where to look, your search should not take long and this guide will help you to find the free public records necessary for conducting background checks.
What Information You Can Find In Free Public Records
You can find an abundance of information related to an individual or a company. This type of information is useful when making creitical choices such as hiring a nanny or a childcare worker, for example.
If you are concerned about the credibility, reliability, or veracity of any claims all you have to do is check the public records. Accessing court records is usually easy in the state of Wisconsin, whether the case was heard at a county, state, or federal jurisdiction. It is a little tougher to find arrest records because a person is innocent until proven guilty in a court of law. Therefore, just because a person was arrested does not mean the person was guilty of any crime and this type of information could be misused.
Other information you may find when searching free public records in Wisconsin include driving records, birth records, marriage certificates, and divorce records. You could use information like this when conducting a background check on someone you met online.
Public records also include property records, which could also be related to will and probate records in Wisconsin. Information related to your credit history may also come up in the public record, but to a limited degree because there are laws that safeguard your privacy and that of other citizens of the state of Wisconsin. This guide will clarify some of those issues for you.
Background checks can give you important information about outstanding sentences such as probation, which is helpful for family members as well as victims.
If you want, you can also look for public records like legislative proceedings to check up on your elected officials at the local, county, or state level in Wisconsin.
Public Records vs. Background Checks
Let's distinguish between public records and background checks.
A background check is a free and legal process whereby you access public records in the state of Wisconsin or anywhere else to find out information about a person or a company.
You may have heard of a criminal background check or a criminal history check. These terms are generally synonymous with background checks, although some background checks go far beyond criminal history searches. You can find out all sorts of information about a person or a company by accessing free public records such as whether the person has a dormant bank account.
Not all background checks focus on criminal history.
Background checks are useful, and in some cases absolutely essential or even required by law. For example, daycare centers, healthcare organizations, schools, and other organizations that work with vulnerable populations like elders or children are required to conduct background checks on employees.
Some people simply want to do background checks for their own peace of mind or due diligence. You would not want to hire a contractor only to later find out that company had been embroiled in a lawsuit related to breach of contract. Find out before you write the check by using this guide and conducting a background check.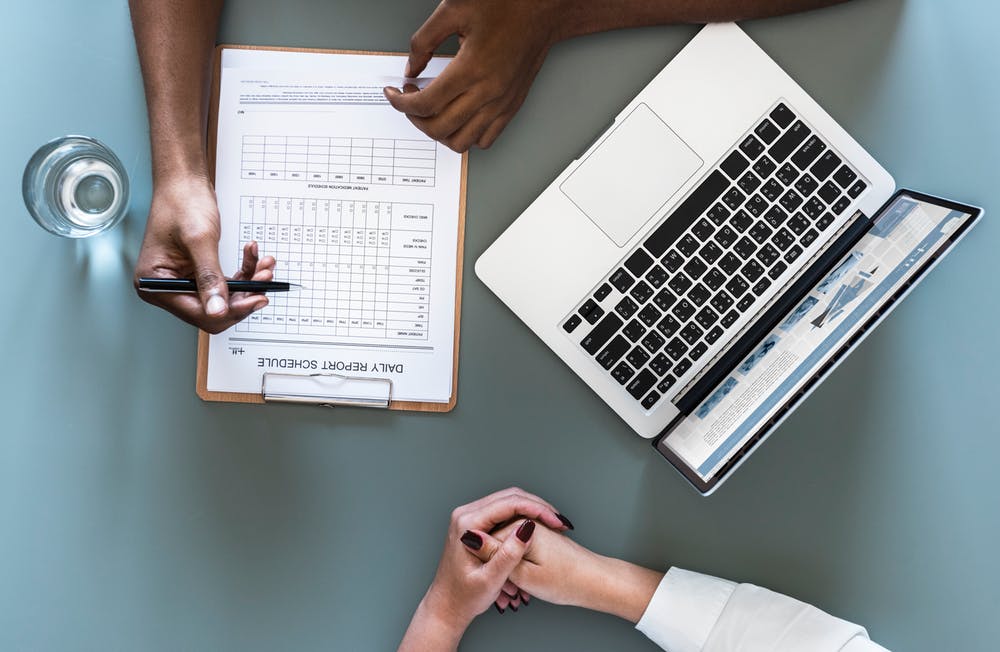 Why Run Background Checks?
Besides being required by law in some cases to run a free background check, you may access public records for other reasons.
One would be to cover yourself, reducing your own liability by showing that you did your due diligence before hiring someone. If you hired someone with a prior criminal record, or allowed that person to live in your house, the insurance company or a judge might not be willing to support your case in the event of an accident or tragedy.
Another reason is that the public records help you know who or what you are dealing with when you make a hiring decision. The same would be true for online dating.
You have to do a background check when hiring a nanny, babysitter, or childcare worker. You may also want to do background checks on contractors.
Running background checks in Wisconsin has become commonplace and the individual must agree to it first, which means you receive legal and ethical consent.
Consider These Reasons for Running a Background Check in Wisconsin
Renting Property. If you moved to Wisconsin or within the state, you are entitled—even encouraged—to run a background check on the landlord. Usually landlords in Wisconsin want to run a background check on you, and you can do the same to make sure the landlord or property management company has not been involved in a civil or criminal suit. You can run free background checks on the owners of commercial and residential properties.
Screening tenants. Property owners in Wisconsin almost always want to use free public records in the process of background checks. Using public records, you can screen applicants according to various parameters to safeguard your property and make sure the person is trustworthy. Keep in mind you can find out if the person has been delinquent, but you cannot use credit history to discriminate.
Online dating safety. Online dating can be dangerous if you do not run a background check on the person first. Just use the public records in Wisconsin or wherever else the person has lived to find out if there are criminal records or anything else that could be a red flag. For example, you may be able to find out if the person was lying about their previous marriage and divorce status.
Hiring contractors for renovations or outsourcing. Any time you hire a contractor, you need to do your due diligence. Checking online reviews is simply not enough. You can find out so much more by spending just a little bit of time using this guide, searching for civil suits or criminal cases involving the contractor or the firm.
Childcare or education. One of the most critical uses of free public records is to screen people who work with children. Child predators, sex offenders, and persons with a violent past should not be allowed anywhere near your children. Why would you take the chance of leaving a stranger with your child before running a free background check first?
Genealogy. You can use the free public records in Wisconsin to find out information about long lost relatives during a genealogy search or even to find adopted relatives or your adoptive parents.
Checking Your Own Information. Empower yourself with knowledge by accessing free public records in your name. When you apply for anything: a job, an apartment rental, membership in a professional organization, or citizenship in another country, that organization or individual runs a background check on you. You can learn about what they will see in the public records first, arming yourself with knowledge and helping you prepare for any tough questions you could face in an interview. Perhaps you forgot about a dark chapter of your history; the public records will bring everything to the surface.
Using Information for Discrimination is a Big No-No in Wisconsin
When using this guide to access free public records, keep in mind that landlords and employers must comply with federal law regarding fair use of the public record, especially when it comes to credit history. Credit history is considered sensitive information, which is why we have the federal Fair Credit Reporting Act (FCRA).
Doing the background check using this guide assures you the opportunity to run a FCRA-compliant background check when you hire or screen applicants. If you use a fee-for-service or subscription background check service to do your work, that company could violate the terms of the FCRA and leave you open to a discrimination lawsuit. Be careful.
In Wisconsin also, there is a state law that protects you against discrimination in employment or hiring decisions.
How Can I Find….
This section of the guide helps you to find the information located in public records.
Background Checks
Criminal history records include both misdemeanor or felony convictions, as well as sentencing information such as how long a person has already served in prison or how much time is left on the person's sentence.
Use the Wisconsin Online Record Check System for information related to an individual's criminal history in the state.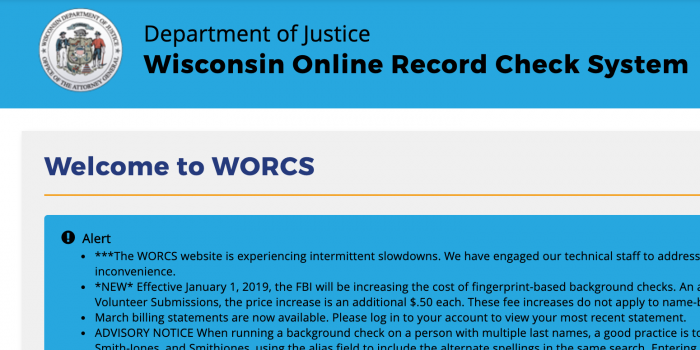 Usually you can access information related to criminal history with only the person's first name, last name, and date of birth.
You can also visit the Wisconsin Department of Justice for more information about criminal records including the Wisconsin Department of Justice Crime Information Bureau (CIB).
Further information about criminal records in Wisconsin can be found here.
Background Checks
When you do a background check you can look for other issues besides just criminal history. For example, if you are hiring someone you might want to know about their driving record.
You may also be well aware that crimes or civil violations committed out of state are not included in a Wisconsin Department of Justice database. Similarly, federal offences will not be included.
Court Records
Court records are common components in background checks, but can be useful when you are researching information for your own trial.
First find out the jurisdiction. Was it heard in a circuit court or in the Wisconsin Supreme Court?
For all state and circuit court cases, use the Wisconsin Court System website.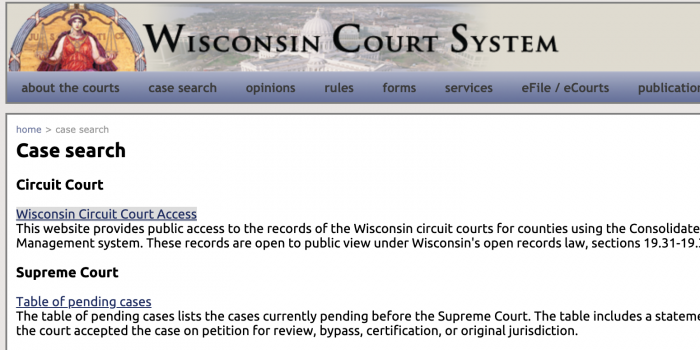 Access Wisconsin Circuit Courts Public Records.
Driving Records
The State of Wisconsin Department of Transportation offers you the option of accessing your entire driver record in that state. Because the information is considered private and confidential, you do need to provide proper identification. In other words, if you are using driving records as part of a background check, you will need the express written consent of the individual.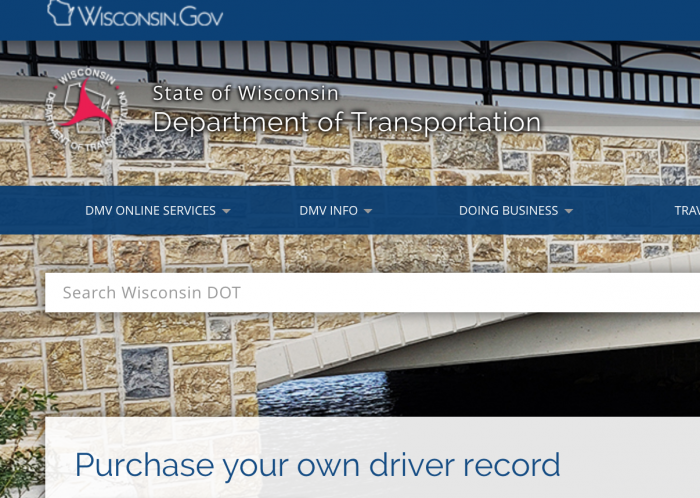 This is the search site for the Wisconsin DOT Driver Record Search
Search Wisconsin Driving Records.
Missing Persons Records
When a person has been officially reported missing in the State of Wisconsin, the place to go to search the public records would be the Wisconsin Department of Justice.
Search the Wisconsin DOJ Clearinghouse for Missing and Exploited Children and Adults.

Jail, Prison, and Inmate Records
Victims, relatives, and anyone else who wants to access information related to persons who have been sentenced in the State of Wisconsin can access the records of the Wisconsin Department of Corrections.
The Offender Locator service is a quick way to find someone in Wisconsin still serving time on a sentence.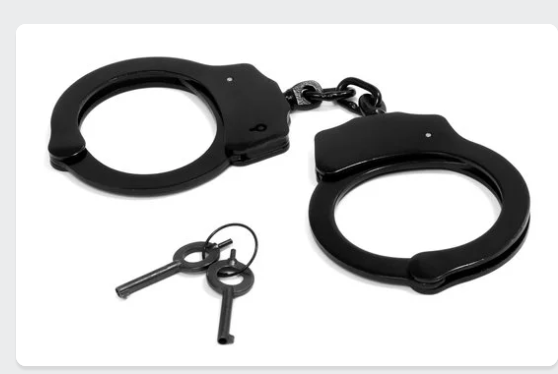 You can also use the Victim Information and Notification Everyday (VINE) system in Wisconsin.
Sex Offender Records
The law requires convicted sex offenders in the state of Wisconsin to register with the government, which is why it is easy to search the public records to keep yourself and your family safe and aware.
Search the Wisconsin Department of Corrections Sex Offender Registry
Property Records
Property records are usually stored at the county level.
To access public records related to property sales, valuation, deeds, and taxes, though, you can begin your inquiry with the Wisconsin Department of Revenue.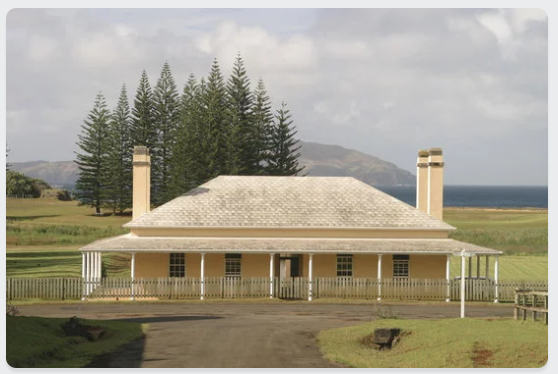 Then you can use this list of all Wisconsin counties, and deepen your free public records search by going directly to the county clerk office website.
Unclaimed Property Records
Unclaimed property is not actual real estate property. Instead, it refers to dormant bank accounts and the funds therein, stocks and bonds, the contents of safety deposit boxes, unclaimed wages or deposits, and other cash that has been neglected. If the person moves, disappears, or dies, that money goes to the Wisconsin Department of Revenue. The Wisconsin Department of Revenue safeguards the unclaimed property until the person with the rightful identification can come forward to claim it.
Search for unclaimed property in Wisconsin.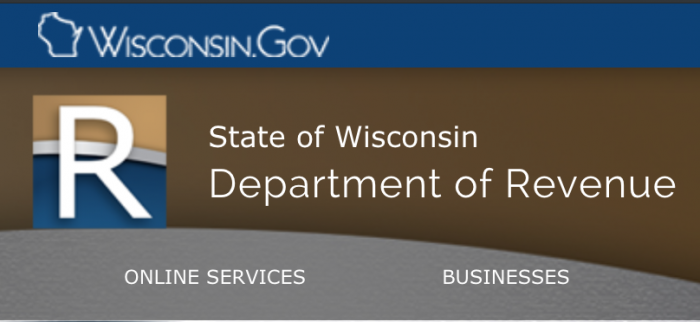 Only the individual or the legal heir can claim the property.
Vital Records
Vital records include:
Birth certificates/birth records
Death certificates/death records
Marriage certificates/marriage records
Divorce certificates/divorce records
Adoption records
The Wisconsin Department of Health Services maintains these records. Please note that to protect privacy, you may access vital records only with the proper identification or the express authorization of the person in question.
Wisconsin, like many other states, uses the VitalChek service for vital records like these.
Search for all vital records in the State of Wisconsin using VitalChek.
Vital records are necessary when you want to change your name legally, apply for a government identification document or membership in a professional organization, or when you want to get married or divorced in Wisconsin.
You also need to use the vital records in Wisconsin for things like genealogy searches, or if there is an issue with a will and probate case.
Conclusion
This guide provided you with links to the most important government agencies and services holding public records.
Using this guide you can access free Wisconsin public records, instead of paying unnecessary subscription fees to third party services. Those third party services also run you the additional risk of violating important laws, especially those related to discrimination.
Running a free public records check yourself saves you money, is easy to do, and protects your business.