Introduction
Tracking down public records in Louisiana does not have to be challenging.  Whether you are trying to find drivers' licenses, birth certificates, or other Louisiana public records, our site can help you access them.  We give you information on how to find free public records in Louisiana, saving you the time of tracking down the right place to search for a particular record.  We also provide you information about different types of public records, so that you can easily find the type of information you are seeking.
People run background checks for a variety of different reasons.  Official background checks can help people assess risk-worthiness and can be helpful for prospective landlords or employers.  Unofficial background checks are helpful to people in their personal lives, whether it is checking out a potential dating partner or finding a long-lost relative.  Finally, many people need public records to conduct their regular daily business, such as getting documents required for official applications or proceedings.
In Louisiana, free public records can also be used to help with legal proceedings, whether it is gathering information for civil or criminal cases, settling wills or estates, or finding information about filed or resolved cases.
Many people wonder what a public record is. The term public records refers to those documents that the government uses to handle its daily operations.  However, when most people think of public records they think of the type of records that the government keeps about its citizens.  Whether you are looking for records on the inner-workings of the government or information about individuals, most public records are available for free or in exchange for a reasonable service fee.  Using this guide, you will learn how to access these records on your own.
Freedom of Information
Transparency has always been considered a critical part of a free society.  The founders recognized this by ensuring that the Freedom of the Press was guaranteed in the Bill of Rights.  This access to information has been expanded by laws, including the Federal Freedom of Information Act .  These laws help ensure that citizens will have access to governments that can prove what the government is or is not doing.
While public information is important to democracy, privacy is also a critical component in a free society. In Louisiana, citizens have the right to access public information and that right may even be extended to people outside of the state in certain situations.  However, public information is always weighed against the individual right to privacy and an interest in public safety.  Some information may be kept from release, or otherwise classified, by statute.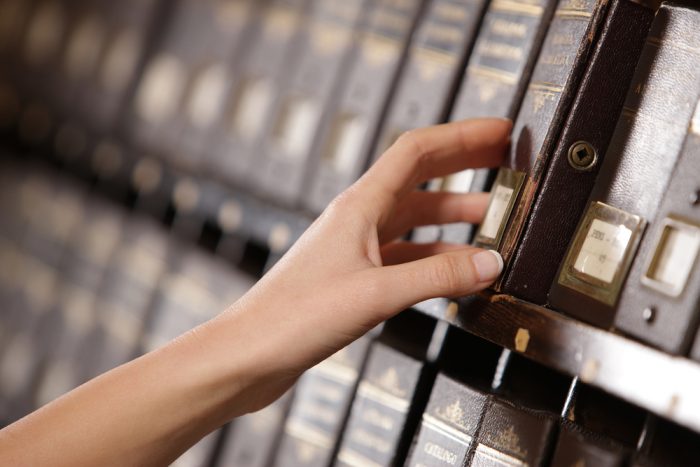 The State of Louisiana has its own Public Records Law.
Public records can help people examine both public and private actions.  For example, public records are a great way to ensure accountability of public officials by showing their voting records or whether promised actions were taken.  They can also give people a glimpse into private lives, because many private activities, such as births, deaths, marriages, and divorces, are a matter of public record.  Criminal records are another component of the public record, and they can help individuals find out more information about people, but are most useful to other members of law enforcement to find prior records and help track offenders.
Public Records Are Available at All Levels: Federal, State, and Local
Government exists at multiple levels: federal, state, and local.  Local government is further broken down into county and municipal organizations.  All of these various levels of government and their agencies keep public records.  Many of those public records are available online and free to access.  Others may be more difficult to access, but are still available.  This guide will help you find the most commonly accessed types of public records in Louisiana.
Surprisingly, the public records people usually seek are held at the local level.  For example, property records and court records are found at the parish level, while vital statistics can be found at the state level and in parishes.
Like most states, drivers' licenses are handled by the state in Louisiana.
Using this guide will help take some of the guess work out of where to find public records in Louisiana, providing you with links to the organizations you need to access for the information.
Free Louisiana Public Records
When people think of public records, they often think of text data.  However, public information actually includes just about any type of documentation that a public agency could be required to keep.  They are not limited to text but can include things like photographs, sound files, multimedia files, maps, and even sonar information.  If a government agency creates it or uses it to perform its duties, it probably falls under the rubric of a public record.
What many people may not also realize is that governmental proceedings are also part of the public record.  In most states, this means that most meetings have to be open to the public.  This is not actually governed by Louisiana's Public Records Law, but by another part of Louisiana's Sunshine Laws, the Open Meetings Law.  Between the two types of Sunshine Laws, people in Louisiana gain access to a broad range of public information.
Surprisingly, most people use public information requests to find out information about private people.  Even more surprising is that many people actually need public records to find information, or at least documentation, about themselves.  For example, many applications will require you to provide documentation, such as a birth's certificate or driver's license, to proceed.
Legal records are one way to use public information to find out about private people.  Court documents can let you know about someone's criminal and civil legal history.  You can find out whether someone has been accused of a crime, convicted of a crime, or is currently in a state, local, or federal penal facility.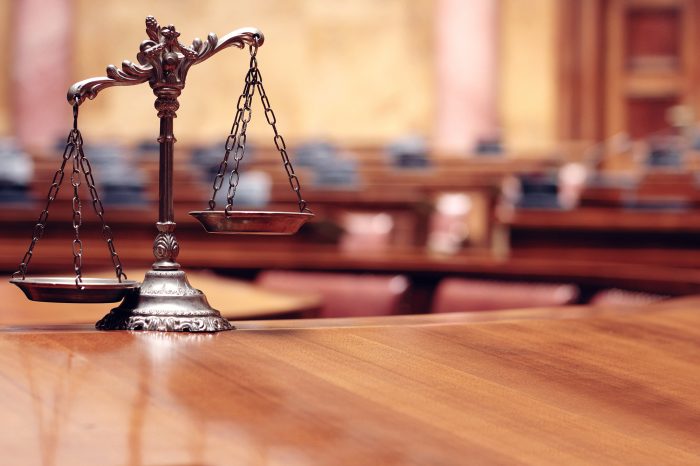 Another type of personal information that can be found in the public record is known as a vital record.  Vital records record significant events in a person's life.  Vital records include birth certificates and death certificates.  While the official state definition of vital records may or may not contain other records, most people think of marriage licenses, adoption records, and divorce decrees as vital records, as well.  While you may be able to view information about these events, because these records are often used to provide official documentation, getting official proof or certificate usually requires a specific family relationship.  You may need vital records for school enrollment, to obtain a driver's license, to obtain professional licenses, to get passports and visas, and for school enrollment.
Property records are another frequently-searched type of public record.  They can help you determine who owns a property and often what taxes are due on the property and whether they have been paid.
Examples of Free Public Records
Court records—these can let you know if the person has been involved as a plaintiff or defendant in a civil suit or if they have ever been a defendant in a criminal trial.
Arrest records—while not always part of the criminal record, some jurisdictions maintain public arrest records that reveal whether a person has ever been arrested for a crime, not just criminal convictions.
Property records—various types of property records help you find out about a property's title history as well as tax information.
Sentencing records—people can use sentencing records to find out about an individual criminal defendant's sentences, but also to see how a particular judge makes sentencing decisions.
Prison/Inmate records—adults who have been convicted of crimes, whether the convictions occur at the local, state, or federal level, will have those convictions become part of the public record.  However, juvenile convictions are generally sealed and, in some jurisdictions convictions "fall off" the record after a certain period of time.
Missing persons databases—looking for a lost person?  These databases can help you report missing people to maximize the chances they will be located.
Public safety records—in addition to criminal records, Louisiana has databases that can help you keep safe.  The best known is the sex offender registry.
Birth certificates—Birth certificates are usually issued when someone is born, but you may need a certified copy for school enrollment or to get a driver's license, passport, or marriage certificate.
Death certificates—Winding up a person's estate after death may require you to provide death certificates to insurers, courts, or other official individuals.
Marriage and Divorce Records—Individuals may need these records to file for name changes or to prove eligibility to remarry.  They are also a popular public records search for people wanting to check on the eligibility of a potential dating partner.
Unclaimed property records—Maybe the most exciting public records database to check, each state has a database that helps connect people with their unclaimed or forgotten property.
Louisiana Background Checks
Whether they are known simply as background checks or as criminal background checks, these public records checks help reveal more details about a person.  Businesses often use background checks to help with hiring decisions and landlords sometimes use them when deciding about rentals.
While it may be natural to want to run a background check on people, it is important to keep in mind that the sensitive nature of the material found in many background checks requires heightened protections.  There are federal, state, and sometimes local laws governing how an employer or landlord can use background checks to guide their decisions.  Oftentimes, the person must consent to a search.
Another concern with background checks is the right to privacy.  Both Louisiana law and federal law protects the right to privacy.  Even in public records, some information, like Social Security numbers, can be withheld to prevent people from using your public information for identity theft or other nefarious purposes.
However, not all potentially damaging information is kept private; court records and inmate records are frequently public.  Running a background check on yourself can reveal what a potential employer or landlord may find in your record.
For Employers or Landlords in Louisiana
In addition to the federal Fair Credit Reporting Act, which governs how criminal histories can be used in hiring and leasing decisions, Louisiana law places its own restrictions on their use.  To ensure your compliance with these laws, you may need to consult an attorney.
That said, background checks are one of the most reliable ways for people to ensure the safety of those around them and reduce liability in the event of criminal activity.
Is the person you are considering a convicted criminal?  If so, what crime did he or she commit?  While you might decide to hire someone who shoplifted to work at a daycare, you would not hire someone with a sexual offense against a child in that same position.  Knowing more about your candidate can place you in a better decision-making position.
Just remember, you are governed by laws on how you can use the information in a background check.  Those laws generally prevent discrimination, but can let you use properly obtained information as part of your decision-making process.
Not all wrongdoing is criminal.  A background check will also reveal someone's history with civil suits, which can give additional insight into character.
Reason for Background Checks
Tenant Rights. When you are applying for a lease, you realize that a criminal background check might be part of the process.  What you might not realize is that, if you are renting from an individual, you can run a background check on them.  Finding out their criminal histories or whether they have a history of legal disputes with tenants can help you make an informed choice about your living situation.
Online dating safety. This might be the most popular use of the modern background check.  In a digital world, many prospective new partners do not have any friends in common, making it more difficult to know whether dating them is safe.  While background checks cannot reveal all potential dangers, they can at least expose criminal histories, marital status, age, and even whether someone has acknowledged children.
Run a Louisiana Background Check
Healthcare and Education. To access certain services, you have to provide documentation.  Knowing where to find those documents can make it easier for you to enroll in school or get your professional licensing.
College and University. In addition to public school enrollment, you may need some free public records to apply to colleges or universities or for financial aid.  You can also run a background check on yourself to make sure your public profile does not have anything that might look like a red flag to an admission's officer.
Outsourcing and Hiring Contractors. Even if someone is not technically an employee, you want to know more about the people working in your home or in your name.  Just keep in mind that rules for how background checks can be used for employees may also apply to contractors.
Childcare and Eldercare. When looking for someone to care for vulnerable family members, a background check becomes even more important.  For peace of mind, many individuals run their own screenings, even if placement agency promises background checks.
Long Lost Loved Ones. Looking for a long-lost person?  Whether you are trying to find your first love, a family member who was adopted, or doing genealogical research, these searches, which may include archives, can help you find useful information.
Research. Louisiana's free public records can also be used for a wide variety of research, from bolstering legal cases to writing books or articles.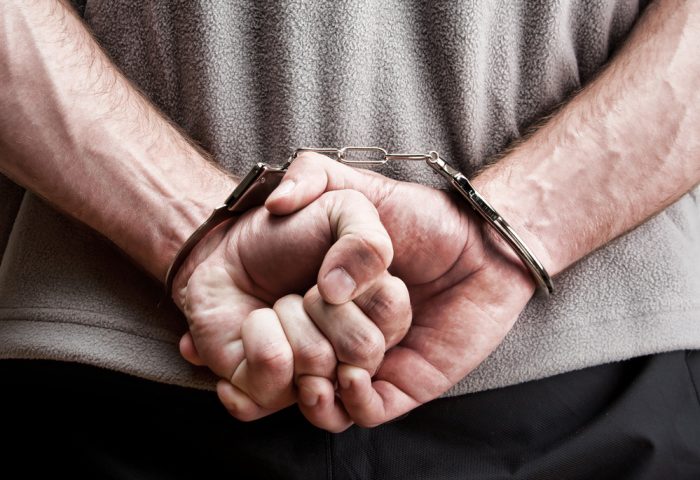 FCRA-Compliant Background Checks
It is important to understand that for some people, usually landlords, employers, and business owners, in order to use background checks as part of your decision-making process, you must comply with the Fair Credit Reporting Act (FCRA).
We urge you to take time to consult the FCRA before utilizing any background check services and to consult with an attorney if you have questions about how it applies to you.
Generally, the goal of the FCRA is to allow people to access background-check type information without putting individual's privacy at risk.  It specifically addresses whether landlords or employers can use credit history or decision-making.
Even if you are using a third-party to run background checks for you, you are still responsible for complying with the FCRA.  Make sure any company you employ is using FCRA-compliant techniques.
What Can My Employers Find Out About Me?
If you run a background check on yourself, you can easily see what types of information employers can find out about you. This includes your criminal record, if you have one.  However, they can only use some of this information unless you authorize certain types of background searches.
Employers are not allowed to use some publicly available data.  However, it never hurts to know what they might find if they are searching, so you can be prepared to handle any potential questions or issues that arise.
Why Are Public Records in Louisiana Free?
Some Louisiana public records are free, while others may be available with payment of a nominal fee.  They are free because tax dollars pay to store the data and state, local, and federal laws guarantee access to that information.
The fees charged for public records should be reasonable and related to the actual amount of work involved in collecting, printing, or sending the information.
How Can I Find….
Using our guides, you can find free public records in the State of Louisiana.
Public Records Related to Criminal History
Louisiana Court Records
You can find insight into criminal histories and various parts of someone's life by looking into court records.  While some states have portals to their entire state court system, Louisiana requires you to get court information at the parish level.
To find more information, you can look at the Parish Courthouse Directory to find contact information for each of the parish level courts.
In most parishes, you may be charged a small fee to access court records.
Not all court records are available.  For example, juvenile court cases are sealed, many family court cases are sealed, and judges may seal other cases at their discretion.
Louisiana Driving Records
In Louisiana, the Office of Motor Vehicles handles drivers' licenses and driving records.
The Louisiana Office of Motor Vehicles allows people to view whether there are reinstatement issues or flags that can impact a person's driver's license or a vehicle registration status.  There are rules regarding how you can use this information.
Louisiana Inmate Search / Criminal Records
Finding a person who is incarcerated can be a challenge.  It is important to know whether they are in a state, local, or federal facility.  If they are in a federal facility or local facility, then you will need to use those resources to locate the inmate.  However, if the person is in the custody of the Louisiana Department of Public Safety & Corrections, you can call the Imprisoned Person Locator at 225-383-4580 to find out where they are.  You need the person's name and date of birth or DPS&C number to get the information.
Inmate records, which are part of a criminal background search for someone who has served or is serving time include information such as where the person served their time, the length of the sentence, and whether they were released on parole or probation.
With inmate information, you can find out additional information about a friend or family member, including mailing address and how to deposit money or send gifts to them.  Inmate records can also help victims keep tabs on where an offender is located or whether an offender has been released.
The Louisiana State Police Bureau of Criminal Identification and Information has an Internet Background Check function, which allows you to look up criminal records online.
Louisiana Missing Persons Records
Louisiana State University maintains the LA Repository for Missing and Unidentified Persons Information Program.
Whether you are looking for someone in Louisiana or a missing person elsewhere, checking the Louisiana database is a great idea, since missing people often cross state lines.
Louisiana Sex Offender Registry
The Louisiana State Police maintains a State Sex Offender and Child Predator Registry.
Looking through the sex offender registry is a fundamental part of any background check.  This information can help people make better decisions, but it is important to avoid using it to harass or intimidate people.
Search the Louisiana State Sex Offender and Child Predator Registry.
Louisiana Property Records
Property records are maintained on a local basis.  In many states, this means county land records; in Louisiana it means parish records.  You can find link to parish information at the Louisiana Tax Commission website.
If you are looking for information that goes beyond taxes and gives more details about a specific piece of property, such as the legal owner, the description of the property, whether there are any liens on the property, etc., you need to search at the parish level.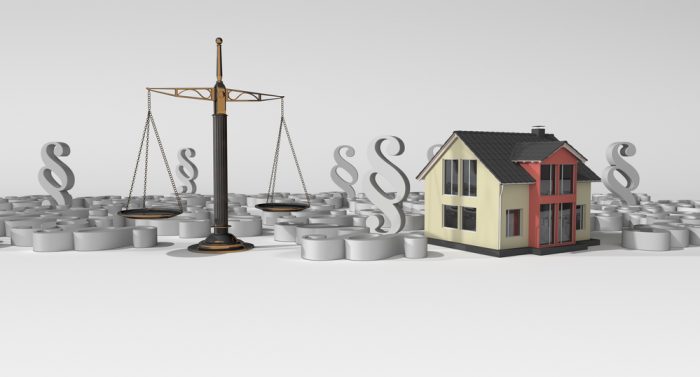 Here is a list of Louisiana parishes.
From there you can contact the county agency responsible for maintaining property records.
Louisiana Unclaimed Money
Have you ever wondered if you have money that you put somewhere and forgot about?  It happens so frequently that states, including Louisiana, have developed unclaimed money registries.  Money from bank accounts, deposits, refunds, and other sources is placed in the state's unclaimed money registry, to help the rightful owner find it.
In Louisiana, the Department of the Treasury's Unclaimed Property Division manages the Unclaimed Property Database.  You can search it to look for your unclaimed property, and, if you find any, to start your claim.
Louisiana Vital Records
Many people search through the public records to find birth certificates and death certificates, as well as marriage licenses and divorce records.  These are known as vital records.  They help the state keep track of the population and can provide important information about the daily lives of people in the state.
While these records may be searchable for all people, because copies of these records can be used to prove identity or get benefits, they are generally only available to either the person named in the document or an interested party.
The Louisiana Department of Health's State Registrar and Vital Records maintains vital records for the state.
Reasons for Using Vital Records
If you have to prove your identity, you may need vital records.  This is true for people getting state-issued identification cards, passports, or other identification cards.  You may also need them for marriage licenses, to show that you have been married or divorced, to get a visa, for educational purposes, or for professional licensing.
In addition to needing your own vital records, you may need records for family members.  You will need death certificates for insurance and probate purchases after someone dies.  People also use these records to help track and identify ancestors in genealogical searches.
You can also use the vital records for genealogy searches, as birth, marriage, and death records are essential for tracking ancestors.
Conclusion
It can be daunting to launch a public records search.  We hope this has helped you realize the process does not have to be challenging.  Most public records are easy to search and available for free or for nominal processing fees.  Happy hunting!