This article is about finding public records (such as driving records, criminal background checks, and vital records) in the State of New Hampshire. You might be using this guide to help you find the records you need to conduct your own criminal background check on a prospective tenant for your property rental business or for an employee in your company.
However, there are many other common reasons for searching the public records database. When you fill out important applications such as for a professional license or certification in New Hampshire, you will need some public records. Those public records are now easy to find thanks to the digitization of files and guides like these that can show you how to find FREE New Hampshire Public Records.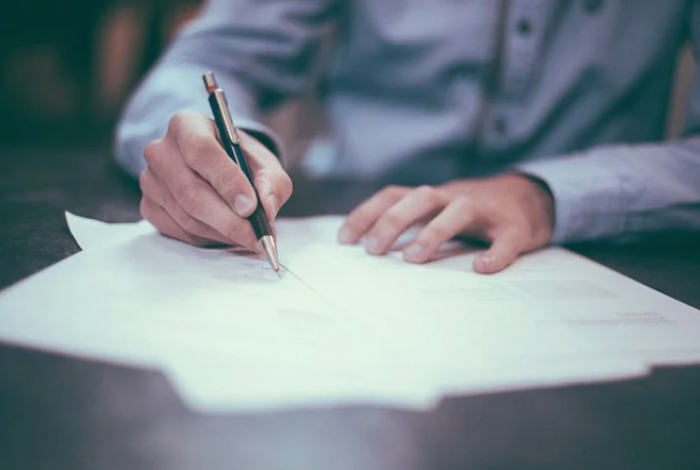 There are many ways you can pay someone else to find the public records you need, and if you want you can register for a subscription service to do bulk criminal background checks. But as you will see, there are distinct benefits to using a guide like this first.
One reason for using this guide to begin your free public records hunt is that, well, it's free.
Unless you like throwing money away, it does pay to get familiar with the concept of locating public records online by yourself. The more you do it, the easier the process becomes.
Another reason is that when you run criminal background checks and criminal history checks, you can control the information you seek. You can get only the records you want, and you can also take it upon yourself to locate free public records from states other than New Hampshire too.
More Than Just Background Checks
If you are using this guide to find free public records used in criminal background checks, great—you can find everything you need.
However, background checks are only one reason to search for free public records. You might be surprised to learn how much of your life is out there on file in a government office.
Consider that every property sale transaction goes on the public record. So does every court case, every marriage, every divorce, and of course, every birth and death.
Therefore, you cannot do much in life without at some point accessing your public records.
Why Run Background Checks?
As complicated and inconvenient as they may seem, background checks are important to your business. Running a background check on employees could also be a legal requirement for you depending on your line of work, so check with an attorney. Generally, any time you are hiring people to work with children, the elderly, or any other vulnerable population, you will need to run a background check first.
Background checks could also be a requirement from your insurance company. This is true not just for employment insurance but also for property insurance. For example, your property insurance might require you to run a criminal background checks on any prospective tenant to cover any damages done to the property by that tenant. Of course, even if your insurer does not require one, a background check is strongly recommended.
Just think about how stupid you would feel if you rented out your property to someone who had already been convicted for running a meth lab, or for vandalism?
A criminal background check is not a cryptic process that involves iris scans and fingerprints. There are cases in which biometrics are used for a thorough criminal background check, but not so with the majority of cases in which simply checking the criminal justice records will do.
Advancing Your Career
Another reason why you sometimes need to submit to a criminal background check is when you apply for a professional license or certification in the State of New Hampshire.
The reason for the criminal background check is to protect the public, and to make sure that you are who you say you are.
Public Records for Online Dating
Many online dating sites run criminal background checks on members, but many do not. You can run your own background check, and one that might even be more thorough than the ones the dating companies use.
This guide will show you how to check if someone you met online is lying about their marital status or their age. All you have to do is find the appropriate public records, such as marriage and divorce records, which are easy to locate online.
Applying For Permanent Residency or Citizenship?
One of the main reasons for using the free public records is to find what you need to prove your identity. When you fill out the applications, you will invariably be asked to provide official copies of your birth certificate. This guide will show you how to find your birth certificate.
What About My Privacy?
If you are an employee and are concerned about your privacy, then this guide will help clarify some of your concerns.
Privacy is a major concern for most people. In the state whose motto is "Live free or die," people in New Hampshire do not want excessive government intrusion in to their lives. Rest assured that the public records on file in the state of New Hampshire are not necessarily accessible to just anyone who asks for them.
Some records are available on demand, as they are considered genuinely public in the interests of freedom of information.
Legislative proceedings and court documents are usually available to the general public, under laws like the federal Freedom of Information Act and the New Hampshire state laws like the Right to Know Law.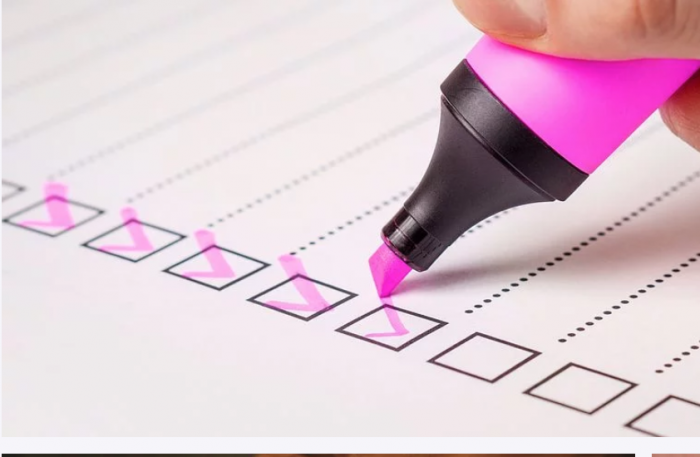 How Much Does It Cost?
Public records may be technically "free" in the sense that they are open to the public, and in many cases literally free in that they cost nothing for you to access online.
However, there are some records that you may have to pay for to access. If you need a printed or official copy mailed to you or a third party, then you will most likely need to pay the nominal cost for the printing, postage, and handling.
You could hire private companies to do the work for you, and some of these companies offer a subscription service. This guide will help you find public records without paying any more than you need to.
What Are Public Records?
The government does like its paperwork, and public records are the result of all that documentation.
It's all for your own good; if there were no records, there would be no accountability. And without accountability, a democracy crumbles.
Keeping public records is one of the duties of government, at the local or municipal level, the state level, and the federal level. Birth and death records are used for census and public health purposes.
Court records ensure that justice is served. Property records ensure transparent real estate transactions.
Maps, photographs, and blueprints are sometimes also part of the public record. If taxpayers fund an organization, then that organization is accountable to the taxpayer via the production of records.
Understanding the Differences Between Local, State, and Federal Records
Every state has different government institutions, but generally the same structures are in place. Departments of motor vehicles, like departments of education, are typically state government institutions. Real estate records, on the other hand, are usually kept by county institutions. The majority of public records you will need in New Hampshire are going to be state records, but some may be municpal or even federal records.
What Employers and Landlords Need to Know About Background Checks
If you are running a criminal history or background check on a tenant or employee in New Hampshire, please be careful before running a background check or hiring other companies to run them for you. Specifically, you should become familiar with the federal Fair Credit Reporting Act (FCRA).
The background checks you run on tenants and employees need to be FCRA compliant. This means that you cannot use things like the person's credit history in your decision-making process.
You are legally entitled to run the background check and locate the public records you need, but you might also need the person's authorization to access some sensitive documents. This guide will give you the information you need, but consult an attorney if you are concerned about running background checks.
What Are Free Public Records?
A lot of government documents are considered to be free public records. These are some of the most common:
Arrest records—to protect the innocent, arrest records are not going to be available to members of the general public, only to law enforcement.
Court records—court records are among the most commonly used in criminal background checks. You can learn a lot from court records, both civil and criminal court records.
Sentencing records—including records related to parole and probation
Prison/Inmate records—you can use these to locate a current inmate to visit or send money. Or you can use prison records to find information such as how much time the person has left on the sentence or whether they have been transferred
Property records—such as titles, deeds, and liens
Violent criminal/sex offender databases—which help keep communities safe
Missing persons databases—You can use the missing persons databases to find adults and children, and usually these account for the fact that runaways and abductees frequently cross state lines.
Birth certificates—records of all births in the State of New Hampshire
Death certificates—which you may need to contest a will or for insurance purposes
Marriage records—for legal name change or when filing for a divorce
Divorce records—also for changing your name or for getting remarried
Will and probate records
Unclaimed property records—you will also learn how to access the public records related to money that was left in dormant bank accounts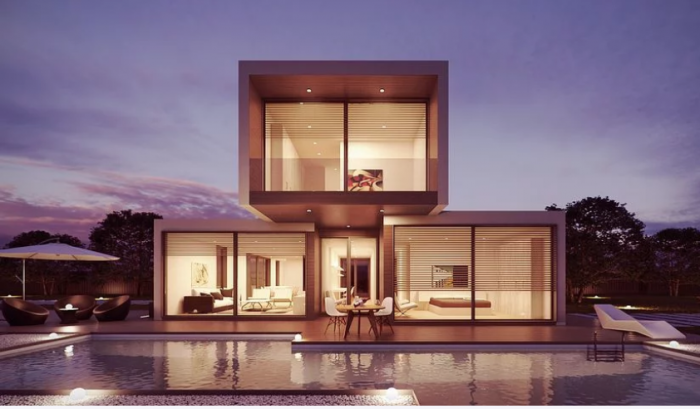 Reasons You May Want Public Records
There are a lot of reasons you need to access public records, besides just running background checks. Consider the following:
Passport and Visa Applications. You typically need to provide a copy of your birth certificate if you are applying for a new passport. In some situations, you may need to provide a copy of your birth certificate when you apply for citizenship or residency in a new country as well. If you apply for a work visa in another country, you could also be asked to provide copies of your vital records.
Professional Licenses and Certifications. If you need to apply for accreditation, licensure, or certification in the state of New Hampshire, you will need to provide copies of several public records such as your birth certificate. Psychologists, educators, physicians, nurses, and other professionals in New Hampshire will need to keep their licenses active when moving from another state.
Legal Name Change. This guide will show you how to access the vital records that pertain to your legal name. If you need to change your name because of marriage or divorce, you can do so easily.
Gender change. As with a legal name change, you would access your vital records in order to apply for gender changes on public records.
Genealogy searches. Searching for long-lost relatives in your family tree in the state of New Hampshire? You're in luck. Using public records is one of the most common ways of hunting for information. In addition to vital records, you could also find other public records pertaining to your relatives.
Law enforcement or crime research. Attorneys, private investigators, journalists, or people working on their own legal cases can use the public records to aid in their hunt for information.
Inmate search. Inmates serving time in correctional institutions in the state of New Hampshire can be easily located online, and this guide will show you how to do so.
Buying property. If you need to run a title search or check information about a piece of property in New Hampshire, first find out what county the property is in and then you can locate the public records you need before buying.
Running Background Checks
Even when they are not mandatory by law, employers and landlords in New Hampshire should consider running background checks. Background checks keep your property safe, and they also keep your employees safe. If you are a landlord, you want to run a criminal background check to screen tenants. Here are some of the other reasons why you may want to run a background check using the free public records:
Screening Tenants. Landlords in New Hampshire routinely run background checks on prospective tenants and so should you. You do need to be FCRA-compliant in your search but you can still find out if the individual has a criminal background.
Screening landlords. Tenants also have the right to run a background check on their landlord. You would want to do this in case your landlord has prior history with breach of contract, or has been sued for negligence.
Online dating. It is crucial to screen people you meet online before you get serious. Many people misrepresent themselves. If you just use the public records using this guide, you can verify the person's identification, their marital status, and their criminal background.
Contractors. Any time you hire a contractor you are taking a risk. All you have to do is quickly search through the public records as shown in this guide, and you can save yourself and your family a lot of hassle, time, and money.
Babysitters, Tutors, and Nannies. Childcare agencies are legally required to run criminal background checks on all employees. The same is true for those working in eldercare. Even if you are just hiring a babysitter on an informal basis, it is best to run a criminal background check.
Checking Your Own Information. You can use this guide to locate your own public records so that you know in advance what employers will find out about you. This way, you will be prepared to answer those tough questions in the interview.
How Can I Find….
This section will show you exactly where to go to find specific public records for New Hampshire.
New Hampshire Background Checks
A criminal history check or background check can begin with the State Police Criminal Records.
Part of the New Hampshire Department of Safety, Division of State Police, Justice Information Bureau, the Criminal Records Unit will process your information request online.

You can use this Criminal Record Release Authorization Form (PDF).
The State of New Hampshire makes it easy for you to run specific types of criminal history checks on employees. For example, if you want to run a criminal background check on a school employee, you can do so using this form.
Court Records
Another important component of a criminal history check is to verify the court records. Court records can contain both criminal and civil cases. This way, you can use the court records to check up on your landlord, or on contractors to see if they have been involved in relevant litigation.

The best place to start your search for court records in New Hampshire is to go to the New Hampshire Judicial Branch. This is the website for the state of New Hampshire's judiciary.
On this website, you can locate cases related to criminal law, family law, probate and trust law, and more.
Driving Records
Driving records are also part of a standard criminal background check. Even if your job does not involve driving, employers use the information found on your driver record.
Learn more about New Hampshire driving records and how to find yours.
It is relatively easy to get copies of y our own New Hampshire driving record.
However, if you are obtaining someone else's driving record in the State of New Hampshire, you do need that person's consent.
There is some sensitive information on the driving record that should not be released to the general public—information such as your address and social security number.
When you are trying to use a driving record as part of the criminal history check, you are better off asking that person for consent directly.
You can download the Record Release Form here, and once you receive authorization, you can obtain the public records.

Read more about how to ask for other people's driving records as part of the criminal history check on the website of the New Hampshire Division of Motor Vehicles.
Jail, Prison, and Inmate Records
Any individual serving time in a New Hampshire correctional facility, or a person who is serving time in an alternative sentencing method such as probation, will be listed with the New Hampshire Department of Corrections.

The New Hampshire Department of Corrections Inmate Locator service is simple: just plug in the person's first and last name.
You can also use the New Hampshire Department of Corrections website to locate and contact a specific facility or to find out more about inmate communications.
You can use the inmate locator service to contact a friend or family member, visit someone in a facility, or learn more about the time left on the sentence.
Keep in mind the individual may be serving time in a county institution or a federal one. If you cannot locate the individual through the New Hampshire Department of Corrections, you may need to learn more about that individual's status.
Sex Offender Records
The New Hampshire Department of Safety, Division of State Police operates the Registration of Criminal Offenders database.
This online database includes convicted sex offenders as well as other violent and/or non-compliant offenders in the system.
You can use this service to search by a person's name, or by the location. Using this service keeps you informed about safety in your community.
Missing Persons Records

The New Hampshire Department of Justice has a Cold Case Unit Victim List. This list may include missing persons reports.
Additionally, you can use the New Hampshire Department of Safety, Division of State Police Investigative Services Bureau Major Crime Unit, which has a Missing Persons database.
You can also learn more about the missing persons alert system, and find out if a person has crossed state lines.
Property Records
Because property records in New Hampshire are kept at the county level, first find out what county the property is in.
You can use this list of New Hampshire counties to get you started.
Or, you can look for the New Hampshire County Registries of Deeds
Unclaimed Property Records
When a person forgets about a safety deposit box, cash in a dormant bank account, or a utilities deposit from long ago, that money goes to the New Hampshire State Treasury for safekeeping.

You can reclaim that property at any time by visiting the State Treasury department. If you are the primary beneficiary, you can also reclaim the unclaimed property that belonged to the deceased.
Vital Records
Copies of all vital records, including birth certificates, death certificates, marriage and divorce records, can be located easily through the New Hampshire Department of State Division of Vital Records Administration.
Here, you can obtain certified copies of your own vital records, and you will need to provide identification to receive the records. The New Hampshire Department of State charges a small fee for processing your request.
You can learn more about New Hampshire vital records through the Vital Records Administration.
Conclusion
Hopefully you found this guide to New Hampshire public records helpful. Whether you used it for your own vital records search, for helping out a family member dealing with a probate case, or for running criminal background checks on employees, you now know more about where to go and how to get the documents you need.
Most public records are easy to find. For some, you may need to provide identification and fill out forms. If you are searching for public records that belong to someone other than yourself, be sure to receive authorization when needed and consult an attorney when necessary.