If you ever lived in the beautiful state of Oregon or live there now, you may need to access the state's free public records. Likewise, if you are running background checks or criminal history checks on employees, then you might be reading this now because you want to learn how to access free Oregon public records now. This process is very convenient, especially since you can locate the free public records you need easily online.
This article will show you what types of public records in the State of Oregon to look for and where to look for them. Accessing free public records is not just simple; it's also your legal right. Federal laws like the Freedom of Information Act and state of Oregon freedom of information laws protect your right to access public records under the principle of open government.
You don't need to know much of anything about Oregon law or even federal laws to understand the basic process of locating the free public records you need. Thanks to the digitalization of government files and the Internet, you can locate pretty much any public record you need in just a matter of minutes.
What You Can and Cannot Find in Free Public Records
The only exceptions you might need to know about include files or records that would be considered technically "public," in that they belong to a public service agency, but which are sealed due to various reasons. Those reasons could include things like national security risks. Another reason you might not be able to view a specific public record could be related to the protection of individual privacy: which is in many ways as important as freedom of information. After all, you would not want the government to put you at risk for identity theft by allowing any person to access your social security number. Also, it is worth remembering that juvenile records are usually restricted to protect the rights of minors.
For the most part, though, you can access your own public records (such as your driver license and birth certificate). You can also access the records that pertain to legislative proceedings or court cases, with notable exceptions as mentioned above. And of course, you can access public records that help you prepare a criminal background check on another person.
When you do criminal history checks or background checks, you may need to ask the other person for permission to do so if you do wish to receive all the information you want. Without the person's consent, you can still gain access to some of the criminal records such as records of conviction and sentencing. But you might need the person's permission to get more detailed data related to things like their full driving record.
Don't get confused. This article will clarify which records you can find and tell you exactly where to find them.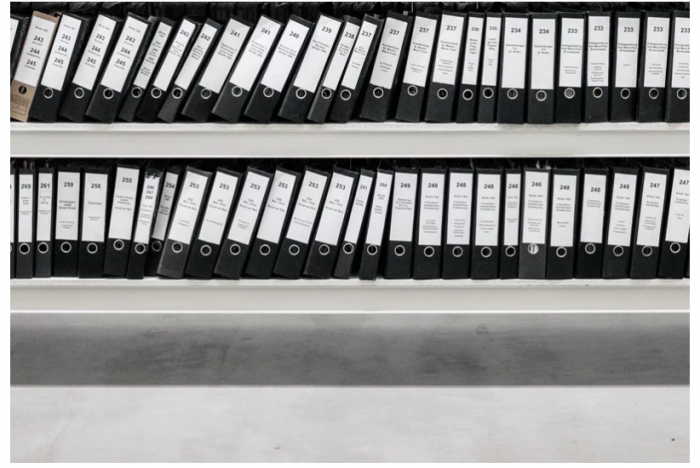 What Are Public Records?
Public records are as mundane as they sound. They are just files—hard copy or digital—containing information related to any public service agency. You could just as well find maps and photographs in the public records files as you would printed documents. The government keeps meticulous records about almost anything in order to ensure transparency and provide a paper trail that may be useful for criminal justice purposes, for reviewing what works or what doesn't work in any given sector, or preserving the rights of citizens.
For example, court records are a commonly known type of public records. Court records are the official recordings of any civil or criminal court case. These include all testimony entered into evidence and all witness statements. Some of these things might be restricted to all but members of the court or law enforcement agencies but generally you will be able to access court records from Oregon or any other state. You can use the court records to refer to a specific case, and would do so if you are building an appeal for your own case, researching a case for journalism purposes, or you simply want to know what happened in any given situation. Court records can become important for doing background checks, too, as they show you when a person was convicted, for what, and how they were sentenced.
Similarly, inmate records and other records from correctional departments would show you how long the person has left on their sentence or how you can visit that person in a correctional institution.
The free public records in Oregon that pertain to you or your business when you want to run background checks could include the following other types of files:
Arrest records
Conviction records and sentencing data
Felonies
Driving records
Property records (property values, taxes, and liens)
Birth records
Adoption records
Probate records and wills
Marriage records
Death records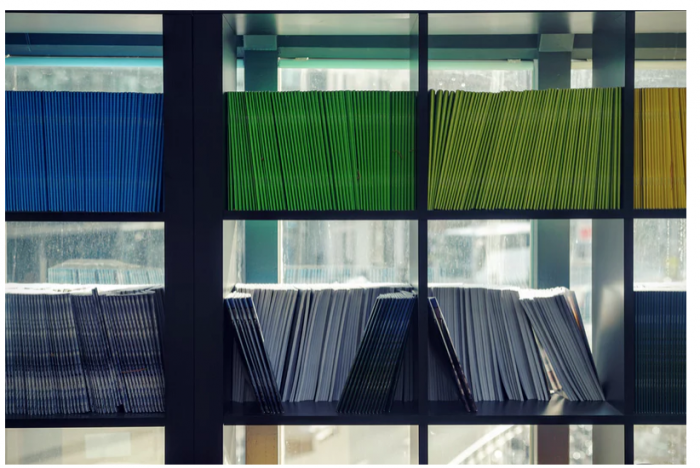 Are Public Records and Background Checks Free?
When we say public records in Oregon are free, they are free and open and you generally do not need to pay to access them. However, you will sometimes be required to pay a fee for information processing, retrieval, and especially for printing and mailing any hard copies you may need. Generally speaking, taxpayer dollars fund the creation, storage, and retrieval of most public records.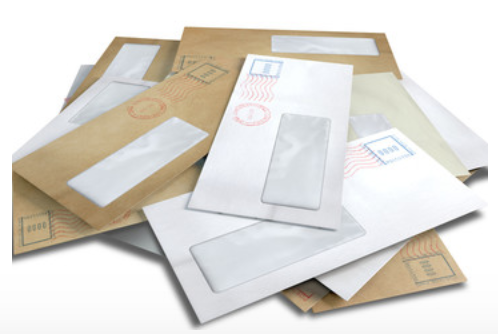 Using Public Records for Background Checks
One of the most common uses of free public records in Oregon is for running background checks. At some point in their careers, every business owner or landlord needs to understand the process of running background checks, and use this process to screen applicants.
Screening applicants is part of your due diligence. The insurance companies will want to see that you checked up on your employees or tenants, and may require that you do so in order to receive reimbursements. Using the public records for criminal background checks protects your valuables and keeps you and your employees safe, too. You can also base your decisions on the actual facts rather than on what the person claims to be on their application.
It is also worth mentioning that accessing the free public records in Oregon or from any other state is your right. In other words, it is legal to access the public records. The government agency will not yield to you any information that is restricted unless you can show proper authorization or identification.
You can perform a background check to find out if a person has a criminal history or if the person is telling the truth about anything they say in an interview or on the application.
That isn't the only purpose of running background checks, either. You can use the public records to run background checks on a person you just met online. The information you find in the Oregon vital records might show that the person was lying about their age or marital status, for example.
Another use of background checks is to verify the legitimacy of a contractor you wish to hire or a company you want to use to outsource some of your work.
One grey area in background checks is credit history. To prevent discrimination, the government has decided to keep most people's credit history under wraps. The importance of privacy and non-discriminatory hiring/rental practices is covered under a federal law called the Fair Credit Reporting Act (FCRA).
This guide will show you how to safeguard your business from lawsuits related to FCRA compliance. You will learn how to conduct an FCRA compliant background check. When you outsource your background checks to a third party service, such as those you might find when searching online for background checks in Oregon, be careful that the company uses FCRA compliant methods.
Employers and Landlords NEED to Read This
You could run the risk of a costly lawsuit if you do not comply with federal laws like the FCRA. Therefore, employers and landlords all over the country need to ensure that their background checks are in accordance with the Fair Credit Reporting Act (FCRA).
Specifically, the FCRA prevents business owners or landlords from using a person's credit history against them.
It is not necessarily illegal to look for information related to credit history, but if it is discovered that you used that information in hiring decisions or in the decision on whether to rent your place, you could be sued for discrimination. So be careful. Run your background checks according to state and federal law.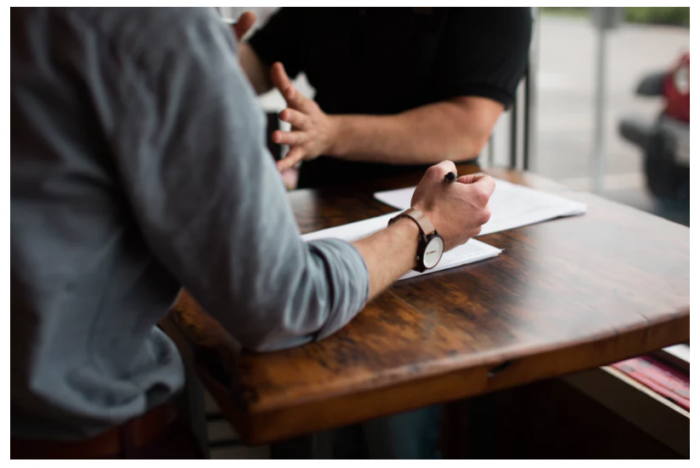 Oregon Background Checks
If you are reading this article in order to learn about how you as a small business owner or a landlord in Oregon can run a background check on employees or tenants you came to the right place.
It is strongly recommended that you read through this guide thoroughly in order to perform your own background checks that are also FCRA-compliant. You can also use this guide to access any and all public records that pertain to you personally, such as your birth certificate.
Running background checks is easy when you know which public records to include and which to omit.
Generally, you will want anything pertaining to criminal history. Yet you may also want some other information related to driving records or the person's vital records.
The Importance of Consent
You may be able to access some of the person's criminal records and other documents but at some point you may find that the government agency asks you to provide identification or a written and notarized consent form.
When you conduct a criminal history or background check in Oregon, you may need that person's consent to find some of the information. The person will give you their permission in writing, and that signed and notarized document must be presented if you want to access some types of public records. An example might be a person's driving records or vital records (birth records or marriage records). Call your attorney if you have any questions about obtaining the proper written consent from an individual.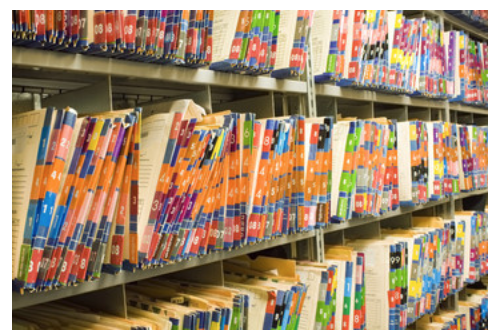 Not Just for Background Checks
Background checks are only one of many reasons to access free Oregon public records. Other situations in which you may find the need to search for public records include the following:
Students or journalists doing research
Attorneys gathering evidence for a case or an appeal of a case
Finding missing persons or checking the status of a missing persons case
Searching for possible sex offenders in your area or near your child's school
Genealogy research
Finding long lost relatives such as biological parents or children from adoptions
Retrieving a copy of your birth certificate when applying for citizenship in another country
Applying for professional licensure in Oregon and you need a copy of your birth certificate
Getting a new passport
Legal name change
Divorce and remarriage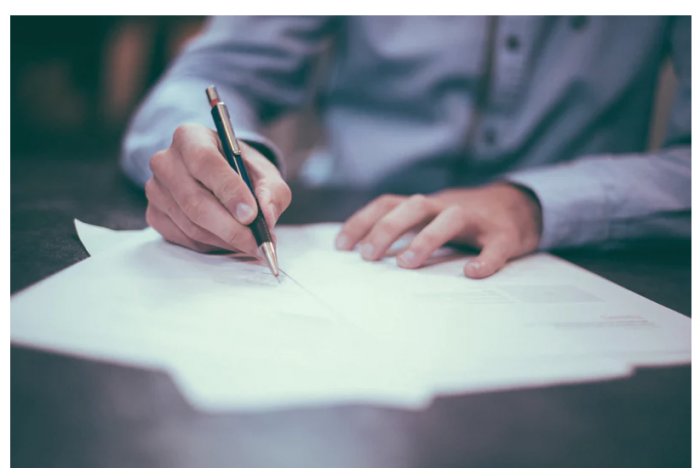 Can I Access Public Records in Other States?
Many times the public records you seek are from other states. Let's say you are running a background check on someone who just moved to Oregon, or who has lived in Oregon for a long time but was born in another state.
Because of how easy it has become to search for digital files online, you can now access the free public records in any state. It doesn't matter where you are now or where that person may have lived. Just use these guides to find the following types of free public records:
Arrest records (although not all arrest records will be made public)
Court records
Sentencing records (including probation information)
Prison/Inmate records
Property records (including liens and title searches)
Violent criminal/sex offender databases
Missing persons databases
Birth certificates
Death certificates
Marriage records
Divorce records
Will and probate records
Unclaimed property records (money lying dormant in old bank accounts)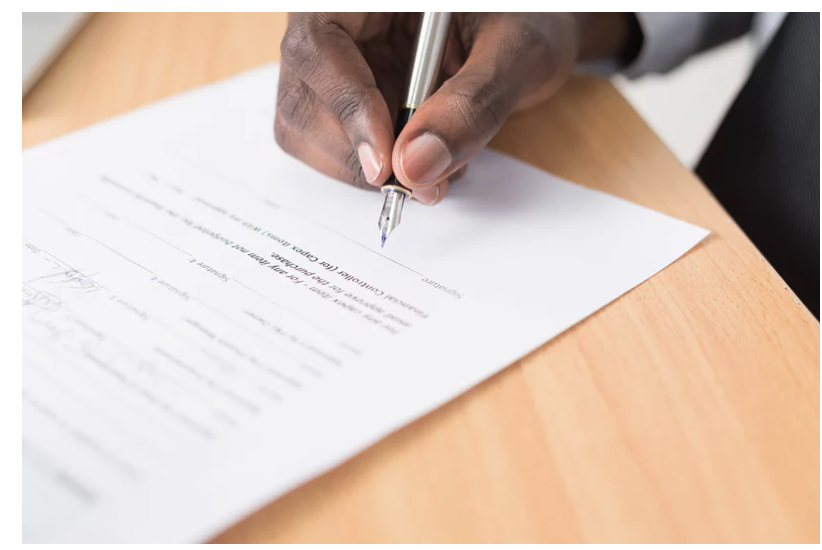 Why Do You Need Your Public Records?
Have you been asked to provide a copy of your birth certificate and do not know where to begin looking? There are a number of different situations that may warrant this information. For example:
Applying for a passport. One of the most common public records search is for your own birth certificate. You need this for when you want a government document like a passport.
Applying for a visa. Similarly, if you are going to work abroad for some time and need a special visa you may be asked to submit to a criminal background check.
State-issued professional license or certification. Many professional organizations require that you submit to a criminal history check or provide the organization with your public records. If you are working in any healthcare, education, or childcare sector then you may be required by law to provide this information before receiving your professional license.
Legal Name Change. If you are getting married, remarried, or simply changing your name, you will need to access your own public records. Changing your gender identity is another reason why you might need to access your own public records.
Genealogy. Use the public records to locate archived files or current files on long lost relatives. You will be surprised at how much information you can unearth about your family.
Searching for missing persons. When people go missing, the law enforcement agencies around the country share information that will help in locating the missing person. You can access some of that information easily online and we will show you how in this article.
Inmate/prison search. If you are a victim seeking restitution, or a family member hoping to visit or send money to a relative, you can use the public records to do so. Inmate records are almost always available to the public.
Running Background Checks In Oregon
Here are some of the reasons you need to run a background check on an individual or a company in Oregon: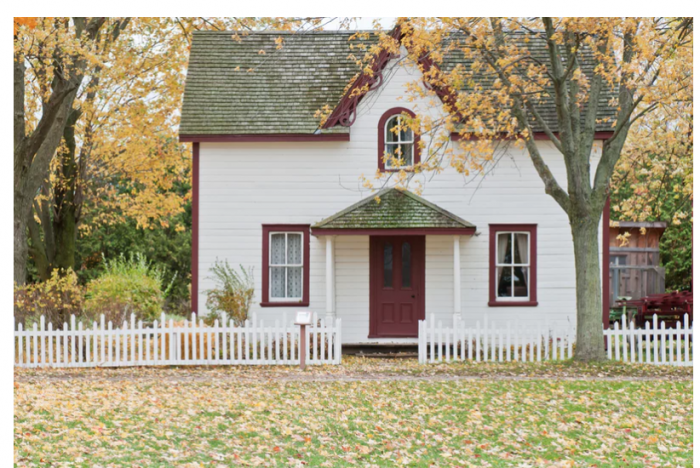 Renting a Home or Apartment (for tenants). Remember that you have every bit as much of a right to run a background check on your landlord as your landlord has to run one on you. Do this to protect yourself. Search the public records to find out if the landlord or the property management firm was involved in litigation, or even a criminal case.
Renting Your Home or Property (for property owners). Property owners routinely run background checks for good reason: to protect their investments.
Screening Applicants. All business owners and managers need to use the criminal background check process to screen applicants if they want to safeguard the best interests of their company. In some cases, the law may oblige you to perform the background check—such as if you are hiring someone to work in childcare or eldercare. The insurance company may also want to see that you screened applicants for a job.
Screening the People You Meet Online. When you meet someone in person for the first time, run a background check. It is the only real way to know if they are telling the truth about their past, or if they had been convicted of a crime you would want to know about before getting into an intimate relationship.
Hiring Contractors. Outsourcing is the best way to take care of any number of tasks including home renovations. Yet you can run into a lot of snags and lose a lot of money if you do not run a background check on the individual or the company first. At the very least you can find out about the status of the person's license.
Hiring Childcare Workers or Eldercare Workers. When hiring people to work with vulnerable populations (children or seniors) you need to run a background check first before hiring even for the most casual or informal of a position.
Checking Your Own Information. It always pays to run a background check on yourself, to learn if there are any mistakes on file that you can correct immediately. Also you may be qualified to expunge or erase some of the more incriminating records from your past, such as juvenile convictions.
How Can I Find….
Criminal Records
Locating criminal records in Oregon is easy thanks to the Oregon Judicial Department Online Records Search function.
The beginning of any criminal background check would naturally be any court cases that person (or company) was involved in.
Conduct a "smart search" of the Oregon courts now.

Remember that if the person lived in other states, you will also need to check the criminal records in those states.
In addition to using the court records from criminal background checks, you can refer to these Oregon court records for your own curiosity about a case, or building a factual appeal for your own legal case.
Search for any (civil or criminal) records in Oregon.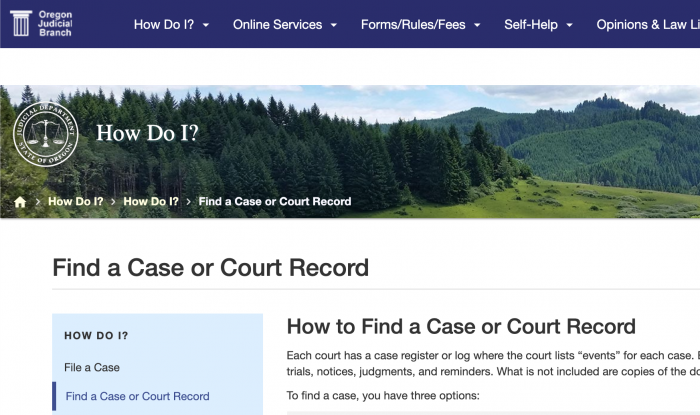 Jail, Prison, Inmate Records
Inmate searches are also helpful and can be integral to background checks.
You can use this information to get in touch with a friend or family member, or to send money.
Victims may also be interested to know the status of a person's sentence.
Locating inmates serving time in any Oregon correctional institution is easy.
Just use the Oregon Department of Corrections inmate search function.

It's that easy!
Driving Records
Driving records can also be crucial components to a good background check.
You can search for your own Oregon driving record using this form.
Or, if you are using it for a background check on someone else in Oregon, use this form. If you have the person's consent you can receive all the information contained in the Oregon driving record. If not, you can still receive some, but not all, of the data.
For more information about what you need to provide in order to receive free public records in Oregon, read this.
Sex Offender Records
All states now have to maintain public databases of convicted sex offenders. This information is maintained to help you and other members of the general public make informed decisions.
Search the Oregon State Sex Offender Registry now.

Missing Persons Records
Missing persons records (for both adults and children) are maintained by the Oregon State Police.
Search the Oregon missing persons records.
Property Records
Because most property records are collected only at the county level of government, you can use this list of Oregon counties to begin your search for free public records pertaining to property taxes, titles, deeds, and liens.
Unclaimed Property Records
One of the most unusual and interesting uses of free Oregon public records is to locate money that belongs to you or your family.
When you leave items in a safety deposit box or in a bank account that you forgot about, the state keeps those funds safely for you. When you are ready to claim those funds, have your identification ready and visit the Department of State Lands in Oregon.
Unclaimed property does not include real estate but it will include cash, stocks, bonds, dividends, wages, and deposits made to utilities companies.
Remember that you can also reclaim these funds if they belonged to a deceased relative, if you can prove you are the primary beneficiary of the estate.

Vital Records
Vital records include the things that matter to you most as an individual: your birth certificate, your marriage and divorce records, and the death certificates that you may need when involved in a probate case or dealing with insurance companies.
The Oregon Health Authority maintains these and other types of vital records like adoption records.
Search for and receive certified copies of these documents with the proper identification.
Conclusion
Hopefully you know more about finding the free public records in Oregon you need to begin or complete your background check.
The information in this guide will help you find most of what you will need to conduct a criminal history check or to collect documents for your own purposes, such as applying for a legal name change or a new passport.
Locating public records is something everyone must do at some point in their lives, and the process is a lot less intimidating than you might have believed. If you have any further questions, you can consult an attorney about how to access or rightfully use those records.