Harris County—which comprises the Galveston Bay and Houston metropolitan areas—is a choice place for locating your business or primary residence in Texas. This article will help you find free Harris County public records that will be helpful for your business or personal life.
Whether you need to locate your own public records, or public records for conducting a background check, the process is easier than you may think. The digitalization of public records databases has made it much easier for people like you to find what they are looking for. Driving records, marriage and divorce records, property records, and criminal records can all be located for free online.
If you run a small business, you will want to start learning how to conduct your own background checks on prospective employees. This article can help you locate the appropriate free Harris County public records you need.
Similarly, if you own a property in Harris County, Texas, you may want to run background checks on tenants to keep your property safe and to comply with insurance policies.
If you are relocating to the Harris County area, you may need to access free public records for job hunting, membership in professional organizations, or applying for an official name chance.
When you apply for visas or citizenship you may also be asked to provide official copies of your vital records. This article will help you find exactly what you are looking for when searching the free Harris County public records.
You can also locate any public records in the state of Texas as well.
What Are Public Records?
It may surprise you to learn how much information is free and open to the general public. The reason why public records exist is that in a democracy, freedom of information is absolutely essential. Freedom of information laws empower citizens like you to learn about what is going on in the government.
The only exceptions to the freedom of information laws in Harris County would be to protect the rights of others. For example, there are laws that prevent the release of information that might be harmful or threaten national security. Trade secrets would also be protected, even if trade secrets happened to be revealed during a court case.
Juvenile criminal records are usually sealed, accessible only to authorized persons. These types of sensitive data are still public records in a technical sense, but the government is not necessarily legally obliged to divulge that information to you just because you ask for it.
On the other hand, the government is legally obliged to give you some free public records such as court documents and property records, upon request. Most of the information you need—such as criminal history records for a background check—will be easily available to you and free except for the small service fees associated with mailing and printing the records you need.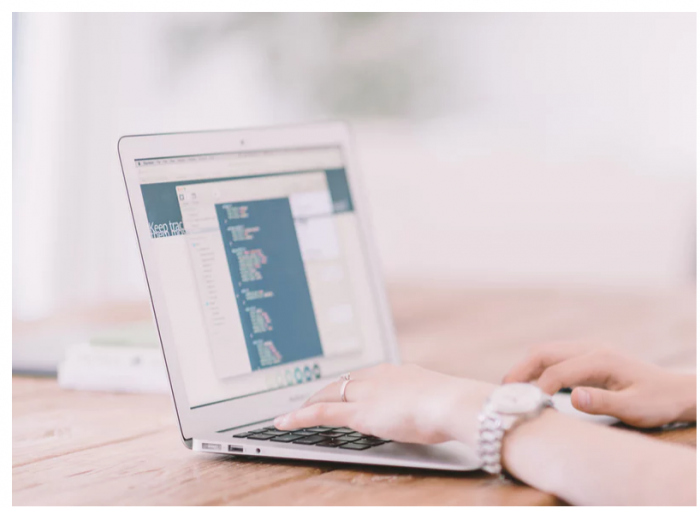 Free Local, State, and Federal Records
You can locate Harris County pubic records on your own, without having to pay any additional service fees. When you do a web search for Harris County public records, you will likely come across third party vendors of public records. These services are generally unnecessary. You can save money by doing the public records searches yourself.
Public records can be kept at the local, state, or federal level. Luckily for you, the county level is often where the most useful public records are kept. Property records are almost always kept by the county, rather than the state. Few of the records you need will be federal records.
If you are looking for an inmate serving time in a state prison, then of course you would need to search for the state prison records. Yet many people serve time in county jails, and that is why you would need to hunt for those records specific to Harris County.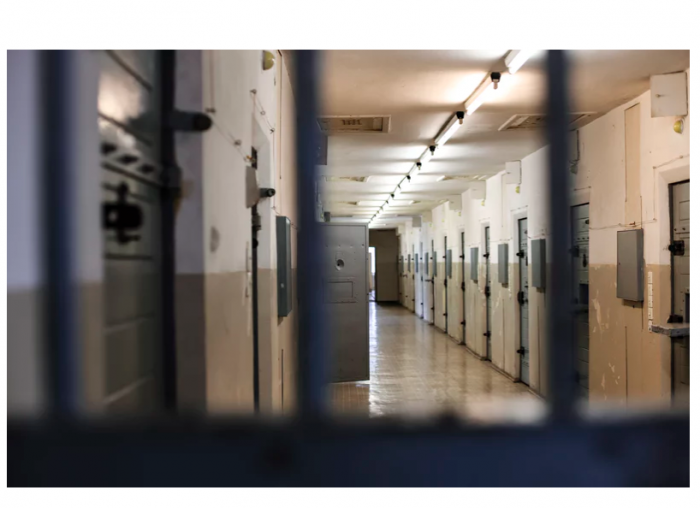 What is in Public Records?
Containing things like court proceedings and arrest records, driving records, birth records, and death certificates, public records can be about almost anything you can imagine. It is not so much that the government keeps tabs on you, as much as it does want to keep track of things for legal purposes, for public health and safety, and for government transparency.
You can learn about the proceedings of a trial—whether a civil or a criminal case. You can also learn about a person's driving history or criminal background. In many cases, you will need authorized consent but most employers and landlords will ask their applicants to consent to a background check.
Harris County Background Checks
Most likely, you have become familiar with the concept of the background check. A background check is not as scary as it seems. It is simply a process of using the free public records available to you, such as those in Harris County, to find out relevant information about a person. You can also perform a background check on a company.
Background checks always use public records, which is why this article will prove helpful to landlords and small business owners.
If you are an employer or landlord in Harris County who is interested in performing a background check, you have come to the right place. Similarly, if you are an employee or tenant who is concerned about what information your employer or landlord might find out, this article will help. This guide shows you what you need to do to access the information you need for free, and to empower you with knowledge.
Background checks usually include a criminal history check, which in some cases may include records related to arrests but more likely only to convictions. Sentencing does become a matter of public record, and by using this guide you can learn whether a person has time left on their sentence or whether they are still on probation.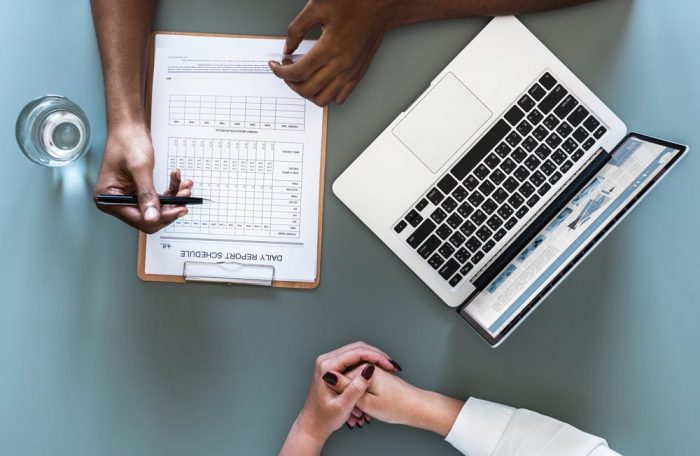 Why Run Background Checks?
Employers and landlords in Harris County need to run routine background checks for good reason. Background checks help you make informed choices about who to hire or who to approve to live in your property.
You can also conduct a free background check on a contractor you are considering to hire for home renovations, or on a home health aide.
In fact, conducting background checks may be essential or even legally required in some cases. Childcare and eldercare are the areas in which background checks can be a legal requirement. If you are applying for a job in education or healthcare, your employer should ask you to consent to a background check.
The reason for the background check is to protect the innocent, and also to prove due diligence. Insurance companies may require background checks to fulfill the terms of the contract.
The following are common reasons for conducting background checks in Harris County using free public records:
Relocating to Harris County. When you first move to Harris County, you may want to search the public records to learn more about a property you are interested in buying or renting. You can conduct a background check on a landlord or property management company, learning about any past or pending lawsuits that might influence your decision or the terms of your contract. Use this handy guide to free public records in Harris County to aid in your decision.
Renting your Property. Real estate is a great business. The smartest and most successful property managers and owners use background checks to protect themselves and maximize their investments. Through a simple, free search of the public records in Harris County, you can learn about any applicants for tenancy. A criminal background would raise red flags.
Online dating. Whether you just moved to Harris County or are just looking to meet new people, public records can give you insight into the people you meet online. Online dating and friendship apps assure you that they vet people, but the only way to truly protect yourself from all the creeps out there is to run your own background check. It does not take long for you to find out what you need to know about a person.
Contractors. You eventually need to hire contractors to outsource work you cannot do yourself. Home renovations are the best example, but your business might also need to outsource work to save time and money. When you find a contractor you want to work with, conduct a background check first. The background check will show you whether or not the person was convicted of a crime, or was involved in a tort violation lawsuit. Learn about their track record by using the free public records online.
Childcare and Eldercare. Childcare is the most important reason for searching free public records. You must perform criminal history checks on the people who you entrust with your children. Babysitters, nannies, and tutors may not be employed with a reliable company that performs their own background checks. Do it yourself and protect your children. The same is true for eldercare. Home health aides and nurses should have their credentials in order, but the only way to be sure about this is to verify their information yourself.
Locating Relatives. One of the most popular reasons for searching free Harris County public records is for genealogy. Another is for locating family members. Runaways or abductees can sometimes be located through diligent hunting of public records. If you were adopted or put a child up for adoption, the public records may aid in your search to reunite your family. Doing genealogy research is fun, but you often have to do diligent work searching public records to find out about your family tree.
Checking Your Own Information. The public records contain more information about you than you know. Whatever you can find on your own will be visible to others. Therefore, it helps to do your own background check to arm yourself with knowledge. Before you go in for an interview check your own records and be prepared to answer the tough questions. Also, you can apply to have your criminal records or driving records expunged or sealed in some cases.
Can Employers Find Out Everything About Me?
Rest assured that your privacy matters just as much as freedom of information in our society. While employers and landlords might want to use your bad credit history against you, they are precluded from doing that by law. Employers in Harris County must comply with the Fair Credit Reporting Act (FCRA).
This federal act mandates that employers refrain from using credit history to discriminate against an applicant. One of the great benefits of doing your own free background checks in Harris County—using this guide–is that you are more certain of being FCRA-compliant in your hiring practices than if you were to rely on a third party. The online services that do background checks for you may not be FCRA-compliant. If you use those services, you could end up with a costly lawsuit on your hands that would damage your reputation and your business.
Do not be intimidated by free background checks and public records searches. You can find what you need by using this guide to Harris County free public records.
How Can I Find….
Locating what you need is simple. Just consider the following main categories of free Harris County public records and follow the links provided.
Criminal History Records
Criminal history is an important part of any background check. You can learn about a person's criminal history by searching the court records first. Court records would include civil and criminal cases, convictions, and sentencing results.
First, register online with the Harris County District Clerk to gain access to court records for the entire county.

Then, use the person's name or the court case number to conduct a free search of the Harris County District Court records.
Harris County District Courts hear both civil and criminal cases.
However, some cases are heard in other jurisdictions, so you may need to expand your search to other areas or jurisdictions.
For a more thorough list of possible avenues of court document research, refer to the Harris County Records Management page.
Driving Records
Driver records include sensitive information that may be pertinent to a general background check.
Not all information included in a person's driving record can be released without authorized consent. Therefore, you may need to provide your own or the other person's identification to locate the Texas driving records you need.
Driving licenses are issued at the state level rather than at the county level, Therefore, a person living in Harris County who has a Texas license would still have their records with the Texas Department of Public Safety.
If you are searching the driving records for a person whose license is from another state, you would simply search for the driving records in that state.
The Texas Department of Public Safety maintains the driving records of people in the state of Texas, including Harris County.

Missing Persons Records
Another important use of the free Harris County public records is to find information related to a missing person.
Missing persons may include abducted children or adults. Runaways may also have been reported to the authorities, generating missing persons reports.
The Harris County Sheriff's Office is the first place you would start to search free public records related to missing persons in the area.

Of course, persons who have gone missing for whatever reason may have crossed county or state lines. In that case, you would want to expand your search to include missing persons reports logged at the state or federal level.

You may also find pertinent information about missing persons in Harris County by visiting the Harris County Institute of Forensic Sciences.
Jail, Prison, Inmate Records
Finding a person who is currently serving time in a Harris County correctional institution, or who is on probation is easy.
The Harris County Sheriff's Office keeps the free public records related to inmates.
All you need to do is search the Harris County Sheriff's Office records using the person's name.
Relatives, victims, friends, and anyone interested in learning the location of an inmate or how much time is left on an inmate's sentence can search the free Harris County public records now.
Sex Offender Records
It has become common practice by law to maintain databases of convicted sex offenders and of other violent criminals.
In Harris County, you can go straight to the Texas Department of Public Safety Sex Offender Registry.

The reason why sex offender registries are kept at the sate and federal level is to account for the fact that people do move around. Someone convicted of a violent or sex crime in another state is still a convicted sex offender when they move to Harris County.
You and your family deserve to know if there is a convicted sex offender living near you, so check the Harris County sex offender records now.
Property Records
To search for information on any real estate in Harris County, you have come to the right place.
Begin your search for free public records such as title searches, information about deeds, liens, and more by visiting the Harris County Appraisal District.

Using this website you can search by the owner's name, the property address, or an account number. This will assist you in decisions related to purchasing a property in Harris County.
You can search for property records in Harris County easily by owner name.
Alternatively you can use the Harris County Clerk Document Portal now!
Unclaimed Property Records
Unclaimed property is different from real estate property records in Harris County.
Unclaimed property refers not to real estate property at all but to funds—cash that has been unclaimed or funds that lie dormant in a bank account.
The government will protect these funds, safeguarding them for you and your family until the rightful owner comes forward to claim the money.
Unclaimed property includes the items left in a person's safety deposit box, or the deposits you forgot to claim after you cancelled your utilities services somewhere else.
When a person dies, they sometimes forget about money left in bank accounts, wages they never received, or insurance checks.
If you believe that you may have some unclaimed property, it pays to search the free Harris County public records now.
If you are the rightful heir to someone's estate, you can also claim their property by providing the proper identification.
Vital Records
Finally, one of the most important part of free public records in Harris County or anywhere else is vital records.
Vital records include birth certificates, death certificates, marriage records, and divorce decrees.
To find vital records in Harris County, Texas, you can search the Harris County Clerk.
You can find detailed vital records according to the specific municipality in Harris County, too by checking this records management website.
Vital records are necessary when you are applying for a name change, for citizenship or residency in another country, for a new driver license or for professional licensure and certification in Harris County. Therefore, it can be very helpful to learn where to look for the vital records you need.
Keep in mind that vital records contain sensitive data. Therefore, you may be asked to provide appropriate identification showing that you are the person in question. When you are using vital records as part of an overall background check, you may need to ask the other person for their consent.
Conclusion
Finding public records in Harris County is not as hard as it seems. This article should have provided you with the tools you need to locate useful free Harris County public records, as well as relevant data that pertain to background checks. Using the free public records in Harris County for background checks is a simple skill that can save you time and money in the future.
Background checks are not the only reason why you might want to access free Harris County public records. Genealogy is one of the most interesting ways of learning about yourself and your family, but you have to begin with the records that are available to you online.