An increasing number of people are moving to or from Colorado and when they do, they sometimes find they need to get a copy of their birth certificate or driving record. If you were asked to consent to a background check for an employer or landlord in Colorado, too, that is when you would begin looking for free Colorado public records.
Searching public records is way easier than you may think. The process used to be harder. Before the Internet and the digitalization of public records in Colorado, you would have had to phone or go in person to a government agency to find the records you are looking for.
Not anymore.
With this handy guide, you will master the art of searching free public records in Colorado. You can apply the skills you learn to searching free public records in other states—which could be helpful for when you move or when someone else has moved and you still want to run a background check.
Similarly, search free public records in Colorado comes in handy when you need to research someone currently serving time in a Colorado correctional institution or search for court documents pertaining to a company or a criminal case.
Whatever your needs, remember that searching for public records is a quick, easy, and free process.
Keep in mind that it is also your express legal right to access public records. With few exceptions, public records are free and available to the general public to protect freedom of information and to ensure open and transparent governments. Therefore, the public records in Colorado—or any other state—are by definition a public service.
Your taxpayer dollars fund the creation, storage, and processing of public records.
You can also pay third party services to access free public records for you. Some companies offer a one-time service fee or a subscription plan for doing background checks. However, these services are really unnecessary. If you want to save yourself the time and money, use this guide and search the Colorado public records yourself.
Also, doing a background check on your own–using this guide–could protect you against possible accusations that you used information in a discriminatory manner against a candidate.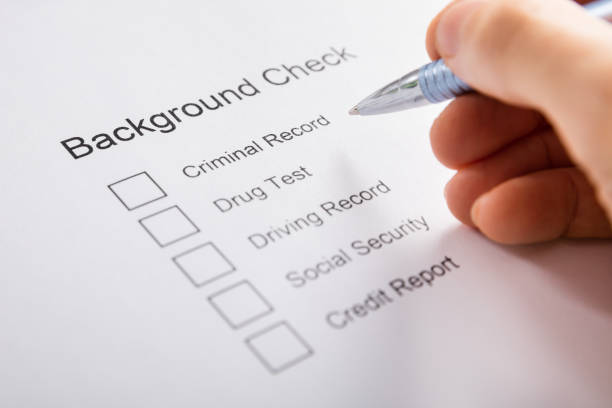 In some cases, the government agency may charge a nominal fee for printing or mailing a certified copy of a public record such as a birth certificate. Other than that, you should not have to pay a lot of money at all to access the public records you will need.
This guide will explain what public records are, what you can do with them, and how to get them for free online.
Focusing on the state of Colorado, this guide also explains the different types of background checks employers and professional agencies may perform. All background checks use free public records.
Thus, if you are a small business owner, a landowner, or someone interested in hiring a freelancer who happens to be from Colorado, then you came to the right place.
What Are Public Records?
If you are still unclear about what actually constitutes a "public record," you are not alone.
The term is thrown about a lot, and so is the term "background check."
Public records refer to the documents (digital or otherwise) or data (multimedia files like photos included) that the government generates for purposes like records keeping, census, keeping track of population health data, transparency in government proceedings, and court trials.
Some of the free public records created in Colorado end up also stored at the federal level, but most of the records you will be looking for—such as background checks, court records, and vital records—will be at the state and local level only.
Privacy Matters
Maybe you are concerned about governments spying on their people. While a legitimate concern, rest assured that the law generally protects you and other members of the public against unlawful access to and use of the free public records.
There are many records that you can only access if you have the proper identification.
When it comes to free background checks, you will likely need the consent of the individual or a copy of the person's identification in order to receive the free public records you are looking for.
You will also not be granted easy access to juvenile justice records, credit history, vital records, or court records that may include sensitive testimony or information. For example, if there is anything related to a national security issue or to trade secrets, you may be denied access to that specific public record.
For the most part, you will be able to find anything related to your own name or to run a simple criminal history or background check on a tenant, a contractor, or an employee.
What is in Free Public Records?
What can you expect to find, then? Public records in Colorado or anywhere else in the United States would include things like court proceedings—civil and criminal trials. While arrest records can technically be considered public records, the general public usually does not have access to such things to protect the rights of the innocent.
To a degree, the information contained in driving records could also be considered sensitive but you should be able to access most of what you need for a background check.
Vital records include birth records, death certificates, and marriage certificates. Public health departments usually maintain vital records, and you will probably need to provide proper identification to receive copies of records like these to protect people's privacy.
Property records are usually kept by counties in the state of Colorado as opposed to statewide government agencies. Thus, if you are seeking information about a piece of property in Colorado, first find out which county it is in before looking for the tax records or existence of a lien.
Your credit history may also come up in the public record, but there are laws that safeguard your privacy because of the way credit history can be used to discriminate unlawfully against people.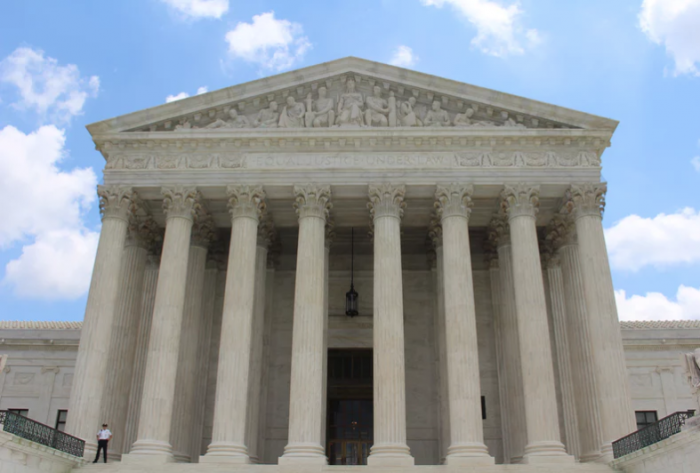 In general, the law protects your right to access free public records. Freedom of information is a term you have undoubtedly heard before. There are both federal and state freedom of information laws.
Colorado's Freedom of Information Coalition is the main organization that advocates for keeping the government records open to the public.
The government must balance your right to privacy with your right to accessing public records.
Background Checks
Background checks keep us safe. They are the best way of exercising your right to access free public records. With a simple web search, you can learn a lot about a person or a company. The information you find can help you make educated decisions.
In some cases, access free public records in Colorado can assure an insurance payout or protect you from litigation. Therefore, it pays to learn more about accessing free public records and doing background checks.
You may also be required by law to run background checks on some employees—if those employees are working with vulnerable populations (children or the elderly) or hazardous materials.
While all background checks use free public records, but not all public records pertain to background checks. There are a lot of reasons to access free public records; background checks in Colorado happen to be a major reason why.
Yet don't consider free public records only a matter of checking up on people. You can use public records for many useful decisions. For instance, if you are outsourcing work, you will want to run a background check on the company and its executives to see if they have been involved in a lawsuit recently.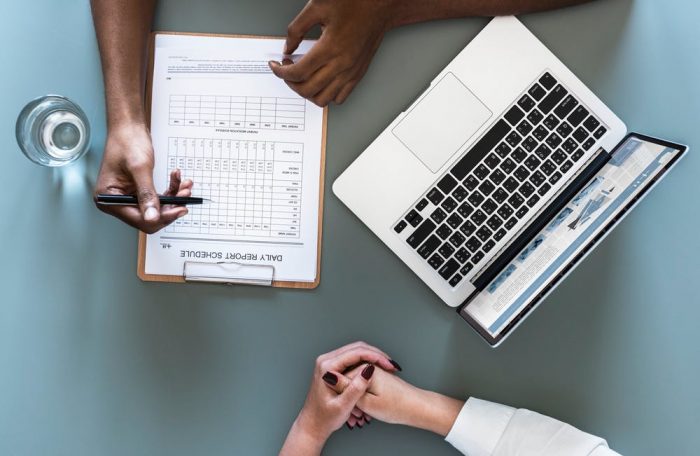 Why Run Background Checks?
Background checks are sometimes required by law—particularly when looking for work in the public sector.
Childcare is another sector in which background checks are required.
Healthcare and eldercare positions also tend to require thorough criminal history checks to protect the public.
Otherwise, you still need to run background checks to do your due diligence and keep yourself safe.
For example, if you are hiring a housekeeper, run a background check. If you are renting out a room in your home, run a background check.
A background check does not tell you everything about a person, but it can tell you just what you need to know.
Consider Running a Background Check Now
Consider the following reasons for running a background check using the free public records in Colorado:
You Just Moved to Colorado. When you move to Colorado, your first order of business is finding a home or apartment. Whether you are renting or owning, you can use the public records to your advantage. Running a background check on the landlord alerts you to tort violations in the past and other problems that could impact your decision of where to live. If you are purchasing a home in Colorado, you must check the property records and do a title search to make sure there are no liens on the place.
Renting Your Property. Real estate management is a lucrative and fun business to be in, but it also involves a high degree of risk. For insurance purposes alone, you will want to get used to the idea of running regular background checks on prospective tenants. You want to know if the person has a criminal background at the very least.
Online dating. Especially if you just moved to Colorado or are recently divorced, online dating is a great way to meet new people. You can use online dating to meet new friends, too. Yet there are a lot of creeps out there. A background check can protect you and prevent you from dating a dangerous felon or someone who is lying about their marital status.
Hiring Contractors or Freelancers. If you are doing home or office renovations and need a contractor, don't just call the first person you see. Run a background check on the individual or their company. Similarly, if you are outsourcing work, a background check will alert you to prior litigation or other concerns.
Childcare and Eldercare. Hiring a nanny or adult day care worker can be a lifesaver, but you are taking a huge risk when you welcome someone into your home to take care of your loved ones. Before you make your decision, use the free public records in Colorado and run a background check.
Genealogy and Family Reunions. The public records can also be useful for locating long lost loved ones. Genealogy is one reason people access public records archives in Colorado, but so is finding adopted relatives.
Checking Your Own Information. Finally, it always pays to access the free public records in your name. Don't you want to know what information the government has on you? Don't you want to know what your employer found out, or what might be keeping you from getting a job? Using this guide, you can learn everything that is on the public record so that you can apply to expunge a record or prepare yourself for difficult interview questions.
FCRA-Compliant Background Checks
Before you start running background checks and using them to filter candidates for tenancy or employment in your Colorado company, you must know more about compliance with the Fair Credit Reporting Act (FCRA).
One of the primary benefits of using this guide to do your own free background checks in Colorado is that you are in control of the information you seek and find. You are therefore far more certain of being FCRA-compliant in your hiring practices than you would be if you use a third party service.
The FCRA protects people from abusing information related to credit history and using it to make discriminatory judgments in hiring or renting properties.
As long as you use the information within the parameters of the law, you will be fine.
How Can I Find….
The following list shows you where to find different types of free public records in the State of Colorado. In some cases, you may need to search for records in a specific Colorado County.
In other cases, you may need to expand your search to other states because people do move around and you can still access public records in any other state just as easily.
Let's begin with the criminal history records and criminal background checks.
Colorado Background Checks
Criminal history records are integral to any background check you conduct in the state of Colorado.
To begin your criminal history records check, go to the Colorado Judicial Branch of government.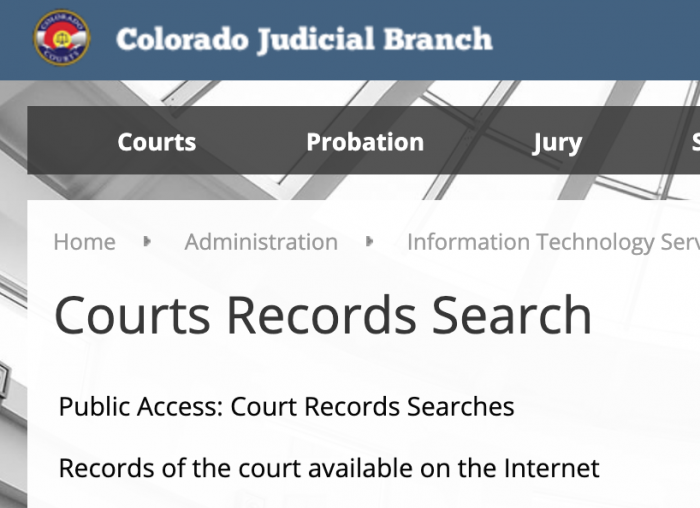 Using the Colorado Judicial Branch website, you can look for court records that pertain to any criminal or civil case heard in a state circuit court.
Unfortunately, you may need to first find out the docket number or find out the specific District or County Court in which the case was heard.
Search for Colorado Court Cases by District.
Search for Colorado Court Cases by County.
Remember, juvenile records are not released in Colorado or in most other states unless you have government clearance.
You can check your own criminal records to see if your juvenile records have already been wiped clean, and if they are not, request them to be expunged.
Background Checks using the Colorado Bureau of Investigation
You can also incorporate a search of the free public records within the Colorado Bureau of Investigation, which includes arrest records.

Search the law enforcement databases in Colorado now.
Driving Records
You may need to look for your own driving records—or you may want to include a driving record as part of your background check.

Visit the Colorado Division of Motor Vehicles, which is part of the Colorado Department of Revenue.
Driving records can contain useful information pertaining to a person's track record but also attached to this record could be sensitive data. This is why you will need consent from the person for the government of Colorado to release another person's driving record to you.
You can always request a copy of your own driving record.
You may need this information when you are applying for a new license in another state or country, or for other purposes such as applying for a professional license or certification.
In some cases, the record could also help you in insurance payout or premium disputes.
However, if you want a copy of someone else's driving record for a background check, then you need to use this form to request that person release their driving record to you.
Apply to receive someone else's Colorado driving record for a background check.
Missing Persons Records
Both adults and children go missing at an alarming rate in Colorado. When that happens and the person has been formally reported missing to law enforcement, records are kept.
You can search those records easily using the Colorado Bureau of Investigation website.
You can request information about missing persons in Colorado with this form.

The Colorado Bureau of Investigation also maintains a database of Cold Cases you can search
Keep in mind missing persons—including runaways and abductees—frequently cross state lines. Therefore, do not limit your search to the State of Colorado.
Visit the National Center for Missing and Exploited Children for information about children who have gone missing.
Jail / Prison / Inmate Records

It is also your right to know the whereabouts of any person currently serving time in a Colorado correctional facility.
Before you begin, find out if the person is serving time in a municipal jail, a county prison, a state prison, or a federal institution.
You can use the Colorado Department of Corrections Offender Search function to look for people who are on parole or probation too, or to find out how much time may be remaining on a person's sentence.
Victims use offender searches for their own self-empowerment or to participate in victim restitution programs.
You can also use the offender search function to look for loved ones, friends, and family members who are serving time in a Colorado state or county facility. People use this function to visit or send money.
Sex Offender Records
Governments keep records of convicted sex offenders to protect the public and ensure freedom of information.
You have the right to know if there is a convicted sex offender living close to you.
However, you cannot use this information to harass or commit any crime.

Start with the Colorado Bureau of Investigation Convicted Sex Offender Search.
The search also includes some violent offenders. This information is kept in the interests of public safety.
Of course, people do move around. The federal government also keeps records related to violent offenders including sex offenders.
Therefore, it might help to expand your search to include the United States Department of Justice, which operates the Sex Offender Sentencing, Monitoring, Apprehending, Registering, and Tracking (SMART) division.
Property Records
In Colorado, no state government keeps a centralized database of property records like titles and liens or even tax information.
Rather, the county governments keep this information.
Before you search for records related to a property or do a title search, find out the exact address of the property.
Use this List of Colorado Counties and you will be able to search for the free public records related to title searches on real estate.
Unclaimed Property Records
When a person forgets about a bank account or a safety deposit box, the government assumes temporary custodianship of the funds or property kept there.
Likewise, if a person forgets about an insurance or dividends payout, wages from a previous employer, or deposits on public utilities, that money is still theirs.
You do not forfeit your right to the money or property. The government keeps it until the rightful owner comes forth with the proper identification.
If the person dies, then their primary beneficiary can claim the funds or property.
This does not include real estate but does include cash or valuables kept in a safe deposit box in a registered financial institution.
The Colorado Office of State Treasurer is the primary governing body responsible for safekeeping the valuables.
Use the unclaimed property search function to see if something belongs to you and how to reclaim it!
Vital Records
Vital records include anything pertaining to population data such as birth and death records, and also marriage and divorce records.
These records are tremendously useful. You will need to access your own vital records when you are applying for a name change, membership in some organizations, licenses, or residency permits in other countries.
Similarly, you can use vital records to do genealogy research. You may need to provide certified copies of death certificates if you and your family members are involved in probate or a dispute over a will.
Government departments of public health keep these records, because they are integral to public safety.

Search the Colorado Department of Public Health and Environment for all the vital records you need.
You will most likely need to present proper identification, as vital records will not be released without authorization to protect the privacy of those concerned.
Conclusion
Hopefully you found this guide to searching the free public records in Colorado useful.
You can use this guide to do your own background checks. Background checks are good for your business, whether you are hiring new employees or renting a property to new tenants.
Likewise, background checks keep you and your family safe from criminals or predators.
You may also need to search public records when you apply for membership in a professional organization. When you apply for a visa or residency in another country, most likely you will need to provide some identifying information that may include vital records or criminal history documents.