Need to Find Someone's Criminal History?
If you are looking to find someone's criminal history, there are a few ways you can search for information about them.  The easiest way is to look through public arrest records to see if you can find a history of arrests, criminal charges, and convictions for the person.  However, while some part of a person's criminal history is considered public record in almost every state and territory, you might be surprised to learn that not all arrest records are considered public records.  Instead, some states use privacy laws to help shield arrest records from being discovered, at least for some groups of individuals.  At Background Check Me, we can help you find public arrest records in all of the U.S. states and territories, including popular searches like public arrest records Florida, and California public arrest records.  The content of these searches will vary from state-to-state, but should provide you with some insight into a person's known or suspected criminal behavior.  However, keep in mind that a record of an arrest is not the same as a record of a conviction.  In the United States, people are considered innocent until proven guilty, and an arrest cannot be equated with a conviction.  In fact, there may be rules in your state governing whether or not you can make decisions about an individual based solely on his or her history of arrests.
Public Arrest Records
Some states offer very detailed public arrest records, which actually include times when a person was suspected of a criminal offense, but not actually arrested.  Other states only provide basic offense information for adult offenders who have been convicted of a crime, as well as information about criminal charges and the disposition of those charges.  This variation is important to keep in mind, since, depending on the state, these records may include the entirety of an adult's interactions with the police, or may simply include formal arrests and charges, as well as any criminal justice activity that occurs after the charge.  In addition, in some jurisdictions, it is possible for a criminal defendant to have parts of their criminal record expunged after they have served their sentences.  Expunging someone's criminal record effectively seals the records that deal with a criminal offense, and while they may still be available to the state, they will not be discoverable in a public arrest records search.  Furthermore, juvenile arrest records are generally not made public, so if you have concerns that someone may have committed offenses as a juvenile, be aware that you will not find evidence of those crimes in the public arrest records.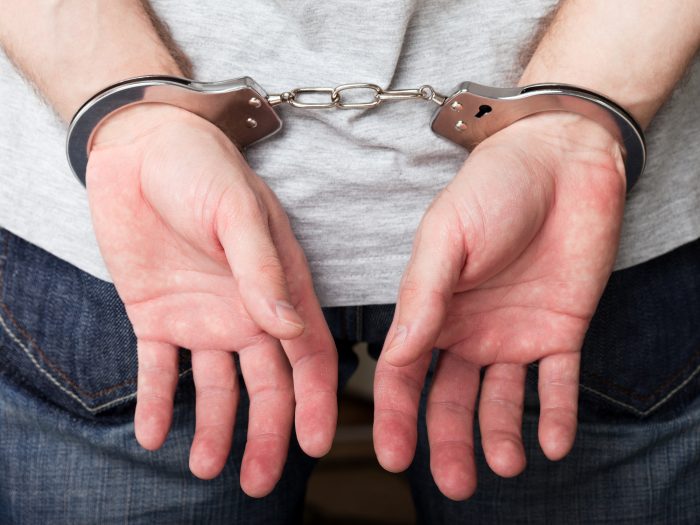 Arrest Records
While the term arrest records simply refer to the arrest, they are not actually limited to just the arrest of a criminal defendant.  Instead, the term is often used to describe a person's entire criminal history, starting with an arrest.  In some jurisdictions, arrest records may actually begin before a formal arrest is instituted, because they might include instances when a person is suspected of a crime, even if no arrest actually occurs.
Keeping in mind that arrest records can vary from state to state, what you might find in a person's arrest record will depend on where they were arrested.  You are likely to find when they were arrested (arrest date), when they were booked (booking date), the facilities they were held in, a physical description of the person, date of birth, the criminal charges against them, booking photos/ mugshots, any aliases they used, race, gender, height, weight, and any identifying marks or tattoos.  A person's social security number may be part of their arrest record, but generally will not be available in a public records search.  Criminal records may also give details about whether a defendant was given bond, whether the bond was paid, the disposition of the case, and any sentence given for the charges.
You may wonder when you would use someone's arrest records.  They are a common part of the background check process, as people want to check for a criminal history before entering into any type of relationship with people.  They are a common part of rental agreements and the employment process.  They are also becoming a pretty common part of online dating safety.
Public Arrest Records Florida
Have you seen the Florida man headlines?  They are everywhere and they certainly give the impression that people go to Florida and act a little crazy.  Perhaps that is why searching for public arrest records Florida is one of the most popular searches we see on Background Check Me.  While it is true that people go to Florida on vacation and get a little wild, we would guess that the real reason that it is so popular to look at criminal histories in Florida is that Florida is a huge retirement haven.  People move from around the country to the Sunshine State, often without knowing anybody at their destination.  As a result, retirees and their family members often look at criminal histories when making decisions.  In addition, people come from around the country to work in Florida's big tourist destinations, and this influx of people means that you might need to run a formal background check to find out more about a person, rather than just relying on what people know about them.
California Public Arrest Records
Because California is by far the most populated state in the United States, with almost 10 million more residents than any other state, it is no surprise that background checks for people in the state, including California public arrest records, remain a popular search.  However, we think part of the reason for the popularity is not just due to the size of the population, but also to its fluctuating nature.  Many people move to California for job opportunities, and then later leave the state after getting job experience in one of California's industries.  Therefore, it comes as no surprise that so many people want to make sure that someone does not have an arrest record in California, or, if they do, find out what is in that record.