If you are confused about where to go to find public records in El Paso, Texas, you are not alone. Due to the nature of bureaucracy, finding public records can be more challenging than it should be. Even in the digital age, not all free public records in El Paso are in the same place or easily accessible.
Government websites are not always user-friendly, as you probably already know. Yet if you want to find the free public records you are looking for in El Paso, you have come to the right place. This guide will make it a lot easier for you to find what you need, fast.
Public records include court documents, criminal records, driving records, and property records. Vital records like your birth certificate are also public records. If you are interested in running background checks for your business, you will need to start with a free public records search.
Looking for public records in Texas? Check out our guide on how to find all Texas public records.
Is it Really Free?
You may have come across websites that ask you to pay for a subscription or a fee-based service to run background checks for your employees or locate other types of public records.
These services are often legitimate, but they are private companies. This guide shows you how to go directly to the source of government agencies to locate public records. After all, public records are a public service. Your taxpayer dollars are already paying for these records, so why pay more?
Some public records will be entirely free for you to access. Of course, if you need a printed copy mailed to you or a certified copy of a vital record like a birth or death certificate, the government agency may charge you a small fee. The fee will typically be a nominal one to cover postage and paper.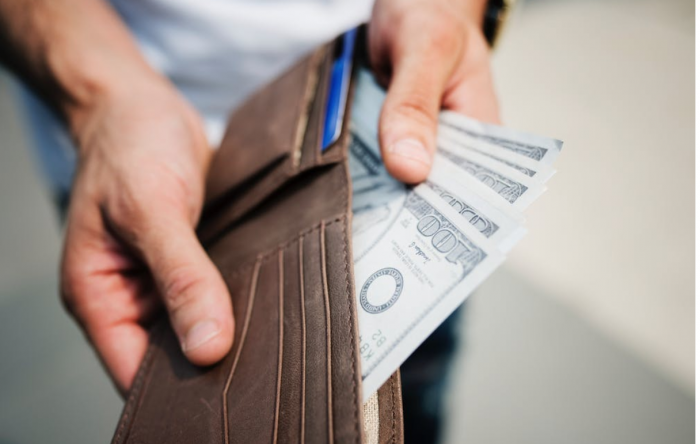 Public records are government property, but freedom of information laws mandate that the government make all but the most sensitive documents freely available to you. Keep in mind that when you use public records in El Paso or anywhere else for a background check, you will likely need the person's consent to release information.
What Are Public Records?
Public records in El Paso County (or the City of El Paso for that matter) are by definition a public service. Just imagine what would happen if the government did not keep records. Without documentation, there would be no accountability. There would be no justice, and no way to maintain public safety and public health.
Federal, state, county, and municipal taxes fund the generation, storage, and processing of public records in El Paso. This is why public records in El Paso are generally free.
Public records include the proceedings of legislative meetings or city council meetings as well as trials that take place in a court of law. Similarly, property records in El Paso County would count as public records. When a property changes hands and you run a title search, you are accessing public records. Sometimes you access public records without even realizing it, such as when you check on your own Texas driver's license to see if your insurance company raised its premiums justly.
What About Background Checks?
If you are a small business owner, a landowner, or someone interested in hiring a contractor in El Paso, then you know the benefit of performing your own background checks. A background check is part of due diligence. You run a background check to learn more about the person or organization you are planning to hire or do business with.
Background checks keep you safe, your employees safe, and your family safe. Likewise, background checks keep your property safe. But first you need to familiarize yourself with what is in a background check and why.
With this guide, you will learn how to do background checks on your own, without paying unnecessary subscription or service fees to third party companies. If you are a DIY person, this is the right guide for you.
Doing your own background checks saves you both time and money, and also ensures that you comply with state and federal anti-discrimination laws.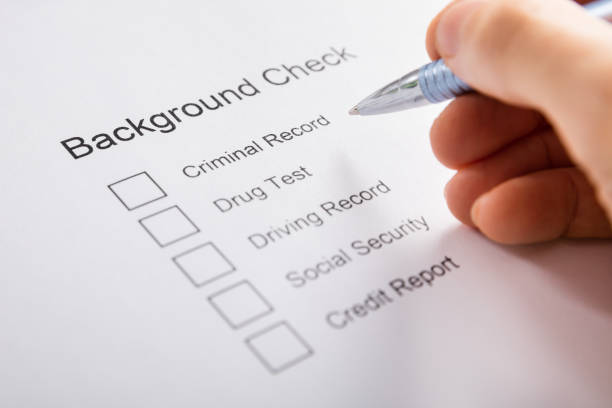 Background checks usually take into account important factors impacting your decision to hire. Most important is criminal history, which may include arrests and convictions, or time remaining on a probation sentence. Other information that could be included in the background check would be driving history.
Why Run Background Checks?
Background checks may be required by law if you are applying for jobs in the education, healthcare, or eldercare sector. Similarly, most government positions will require applicants to submit to a criminal history or background check. If a position involves working with hazardous materials or information that could compromise national security, then a background check could be mandated by law.
Otherwise, employers conduct background checks voluntarily. Job candidates voluntarily submit to the background check. Neither party is legally obliged, but it is in everyone's best interest to use the free El Paso public records for the background check. Due diligence is the main reason—an employer may need to show the results of the background check to an insurance company or to a judge in case there is an issue.
For example, let's say you rented your home to someone without having done a background check. Later you find that your place has been vandalized with many items stolen. If you file for homeowner's insurance, the insurance adjustor might point out that the tenant had a criminal record that included several counts of vandalism and breaking and entering. Your insurance claim might get turned down on account of your not doing your due diligence.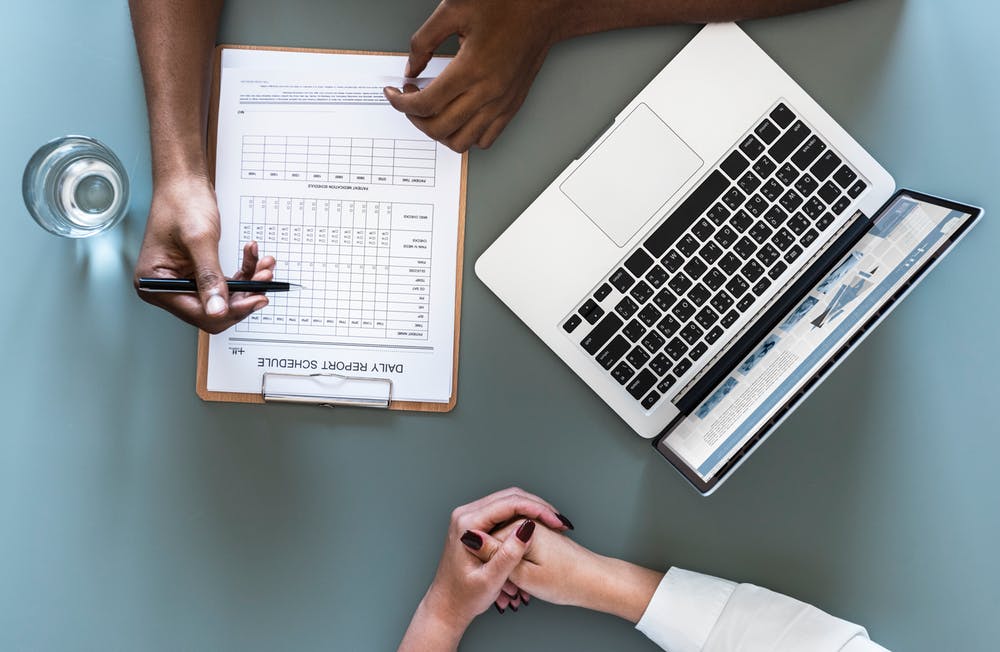 It is your responsibility as a business owner or property owner in El Paso, Texas to run a background check to protect yourself. Nobody can protect yourself better than you.
El Paso Background Checks
Here are some of the most common reasons for using free public records in El Paso for background checks.
Home or apartment rentals. When you just moved to El Paso County, you can use the free public records to learn about your landlord or property management company. The public record will have pertinent information such as whether the person was involved civil or criminal litigation with a former tenant or neighbor.
Renting your own El Paso property. Property owners in El Paso should be routinely running background checks to screen tenants. Without discriminating, you can use the information in a background check to make informed choices based on information such as the person's criminal record.
Online dating. When you use online dating and friendship apps, you may believe that the company runs background checks and that you are safe. Even when companies run their own background checks, you cannot be sure that they searched the El Paso databases for information or that they looked for things that matter to you. Doing the background check yourself is a much better way of getting peace of mind before agreeing to meet someone in person for the first time.
Contractors and Freelancers in El Paso. Renovating your home? Hiring contractors or freelancers for your small business? When you hire a contractor, always run a background check first. The background check will tell you more about the status of the person's professional license and certification. Court records will also let you know if the individual or company was involved in a lawsuit.
Babysitters, Tutors, and Nannies. Childcare is the most important reason to use the free public records in El Paso, Texas. Never be too lax about running a background check. The person may seem trustworthy, but you can never judge a book by its cover. Using the tips and tools included in this guide, you can expand your background check to search the public records on a babysitter or childcare worker who used to live out of state.
Genealogy and Finding Long Lost Loved Ones. Finding long lost loved ones can be exhilarating, but you can't enjoy the fruits of your hunting without first accessing free public records. The vital records such as birth, death, marriage, and divorce records will be especially useful to you in this case. The law may even permit you to seek adopted relatives.
Checking Your Own Information. Using this guide to search for your own public records is the smart thing to do. Don't you want to know what information other people can see about you? You might have forgotten about a DUI or a civil suit in the past. You also might not realize that you have the right to expunge part or all of your juvenile record. Consider using this guide to access El Paso public records related to your own personal information. It will make your interview a lot easier if you know what tough questions might come up.
Can Employers Find Out Everything About Me?
Rest assured that employers (or landlords, or anyone else outside of law enforcement) cannot dig up anything on you. The law in Texas and federal law protect your privacy as much as it protects your right to access public records. Most notably, El Paso employers must comply with federal law related to the fair use of the public record. Your credit history is especially sensitive information, leading to the Fair Credit Reporting Act (FCRA).
A person's credit history should not be used to discriminate against them. One of the great benefits of doing your own free background checks in El Paso is that you are less likely of violating the FCRA than you would if you surrender your background checks to a third party. You could find yourself embroiled in a costly lawsuit if you fail to conduct FCRA-compliant background checks on your tenants and employees.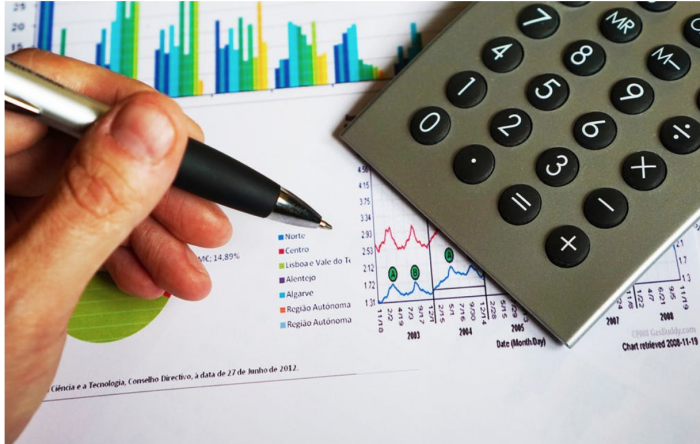 How Can I Find….
Time to find the free El Paso public records you need for a background check, for genealogy research, or for your probate case. Whatever document or data you need, this guide will help you locate it as quickly as possible online.
Criminal History Records / Court Records
The crux of any criminal history or background check is the use of court documents.
Court documents are public records pertaining to any civil or criminal case heard in the county of El Paso, Texas.
By law, you are allowed to view court documents in El Paso County.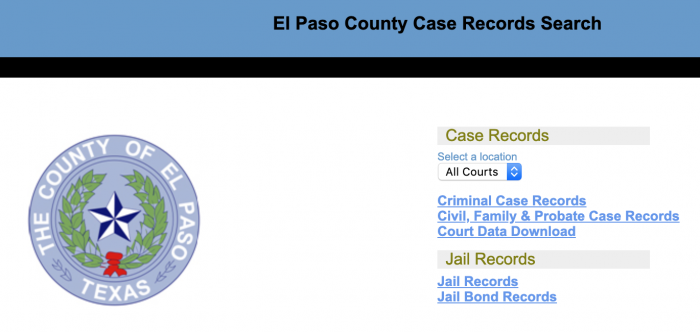 That means that you can find records related to misdemeanor and felony trials and convictions, including those related to violent crimes and property theft that took place within El Paso County.
Unless the case was heard in another jurisdiction or was a juvenile trial, you will find what you are looking for using the El Paso County Case Records Search.
You can also find records related to tort violations, breach of contract, divorce law cases, child custody cases, and probate cases (related to wills and estate law).
All case records for El Paso County in Texas can be found using the
El Paso County Case Records Search
Here, you can find all criminal as well as civil (including family and probate) court case documents.
If you are looking for traffic-related court cases in El Paso, County, you would visit the Court Data Download page.
Accessing court records will become an indispensable part of your background check process. You can learn a lot about a person or a company by seeing how their civil or criminal case proceeded and what evidence was brought to light in those cases.
Also, you can access court records like these in order to build your own case against someone or to file an appeal.
Of course, court cases will be heard in several jurisdictions in and around El Paso County. You can find a more comprehensive list of Texas and El Paso County courts that may pertain to a case you are interested in here.
Driving Records
Driving records are also integral to any comprehensive background check. While you might not learn everything about a person via the use of personal driving records, which include all sorts of information like traffic violations.
Another possible use for the El Paso County driving records is to verify your own information.
You might need to change your name, update your contact details like address and phone number, or access your records when applying for a new drivers license in a new state.
Regardless of what you need the public records for, you can access El Paso County driving records easily by visiting the
Texas Department of Public Safety Driver License Division.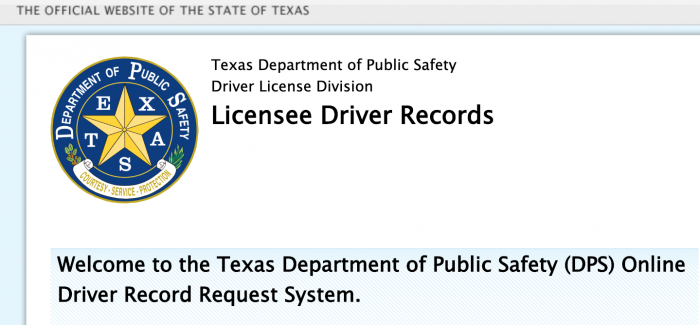 At this website you will learn about the types of driver records available as free public records, including:
Status (Type 1) Record
Three-Year (Type 2) Record
Accidents and Violations (Type 3) Record
And more…
The PDF Application form for a Texas driver record
Can also be found here.
There is a small service fee for receiving a printed copy of the Texas driving record of your choice.
Missing Persons Records
Unfortunately people go missing every day in and around El Paso County, Texas.
You can access the free public records you need to get more information and try to locate or contact a person who has gone missing.
Whether adult or child, friend or relative, as long as an official missing persons report was filed, you can at least locate the necessary public records related to the case. This includes "cold cases" and also cases in which unidentified persons have been declared deceased by the El Paso County Medical Examiner.

In fact, the El Paso County Medical Examiner is where you would start if the case has gone cold or if you believe the person who went missing may in fact be deceased.
Starting with the El Paso County Medical Examiner,
You would then search various online bulletins and databases for:
Keeping in mind that people who go missing frequently leave El Paso County, you may need to expand your search to other states or even the federal level.
Jail, Prison, Inmate Records
Checking for inmate records such as jail records and prison records for El Paso County in Texas is easy.
This public records search is helpful if you are looking for a friend or family member who may have recently been arrested and is currently in jail awaiting formal charges or bond.
Search the El Paso County Sheriff's Department and Jail using the
El Paso County Inmate Locator/Information Service.
The Texas Jail Roster search is also helpful, and even includes some information on warrants and mugshots.
You can also search the free public records in El Paso County or elsewhere in Texas for inmates who are currently serving a sentence in prison.
Similarly, this public records search is helpful for if you are a friend, family member, attorney, or victim seeking restitution.
For inmates in El Paso County correctional facilities, go directly to the
El Paso County Case Records Search
Sex Offender Records
All states now have formal, official registries of convicted sex offenders. In some cases, the list includes violent offenders of all types.
El Paso County in Texas is no exception.
If you are concerned about public safety near your home, office, or school, then you should include a sex offender registry search as part of your overall use of public records in El Paso County.
You can use this information as part of a background check, or just for your own information purposes to keep yourself and your family safe.
It is a good idea to run names through this list when you meet people online, too.
The Texas Department of Public Safety Sex Offender Registry Search is the best place to start.
Property Records
Property records are public records related to titles, deeds, liens, foreclosures, and other legal issues linked to real estate.
Typically, real estate property records are kept at the county level.
If the property in question is in El Paso County, Texas, you have come to the right place to commence your search.
Use the El Paso Central Appraisal District Property Search now.
If you are only interested in matters related to property taxes and assessments in El Paso County, Texas then you can go directly to the El Paso County Tax Assessor-Collector website.
Unclaimed Property Records
The State of Texas Comptroller office takes charge of any funds left dormant in a bank account, items in a safety deposit box, and other types of valuables that a person may have forgotten about or neglected.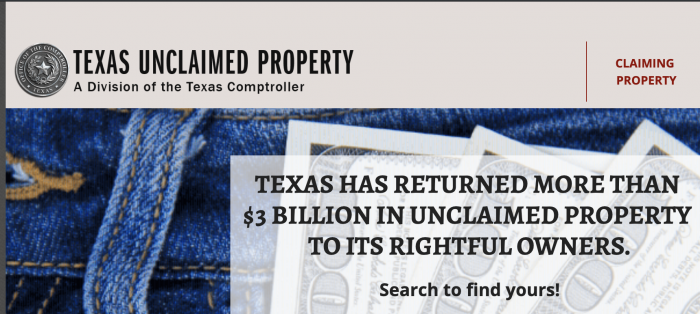 If you moved and forgot that you had deposits left on utilities accounts, you can find out by visiting the State of Texas Comptroller website.
If someone dies and forgot to include bank accounts, wages from their job, stock dividends, or any other money, the primary beneficiary can lay stake to those funds by visiting the Texas Comptroller office.
That money is always yours. The government safeguards it but you can reclaim it by presenting the proper identification.
If the money is located within the city limits of El Paso and worth less than $100, then you would instead visit the city of El Paso Office of the Comptroller.
Otherwise, search now for unclaimed property in Texas that may belong to you!
Vital Records
Birth records, death records, marriage and divorce records are all considered integral to population health data and statistics. Therefore, these types of "vital" records are stored as public records. You can search these records for information pertaining to you or a close family member.
If you are interested in searching vital records in El Paso County, Texas for someone other than you or a close relative, then you will need to receive informed legal consent and a copy of the person's official government identification first.
The only way vital records from El Paso County, Texas will be released to you is with the person's proper identification or similar proof.
Birth Records in El Paso County, TX
Death Records in El Paso County, TX (regardless of place of burial)
Marriage Records in El Paso County, TX
You can also search the public records for Assumed Names (for people "doing business as…) for El Paso County.
For births, deaths, and marriages that took place outside of El Paso County, you can use the convenient and government-authorized third party service called VitalChek.
Common uses of vital records include legal name changes, getting married or remarried, disputing a will, applying for a professional license or certification, or applying for citizenship in another country.
Conclusion
Now that you know how to find free public records in El Paso, Texas, you can do background checks on tenants and employees all by yourself without incurring any additional fees beyond the small ones the government charges to cover expenses.
In many cases, the public records are totally free unless you need a printed or certified copy mailed to you.
The free public records in El Paso County will be useful to you in other scenarios and not just for background checks. Considering that you will need to access your own vital records like birth certificates when applying for legal name changes or when you need to produce a copy of a death certificate in order to deal with a relative's probate case.
You will need to access public records in El Paso County if you are from the area or just moved there, and it is a good idea to familiarize yourself with the process so that it is easy and fast.
The information contained in this article can also be extended to include searches for public records in other Texas counties or in counties in other states. Hopefully you are far less intimidated by the whole process of searching for public records now that you saw how easy it can be.